A question came into Ask Gardenerd this week that I even asked myself last year:
"First year planting swamp milkweed for Monarchs – just had two butterflies exit their cocoons this morning. Had five plants this year – going big next year. Question – lots of info on how to get plants started but nothing on end of season maintenance. Should we cut back the stems on the existing plants or do we just leave them? Not sure what to do now that winter is approaching. Thanks – Bob"
You're right, Bob, not many sites talk about what to do with the milkweed after it's finished for the season. I ran into the issue last year when I was staring at an 8 ft. stalk of Asclepias Physocarpa, denuded after a season of successful Monarch habitation. What now? The answer is, it depends.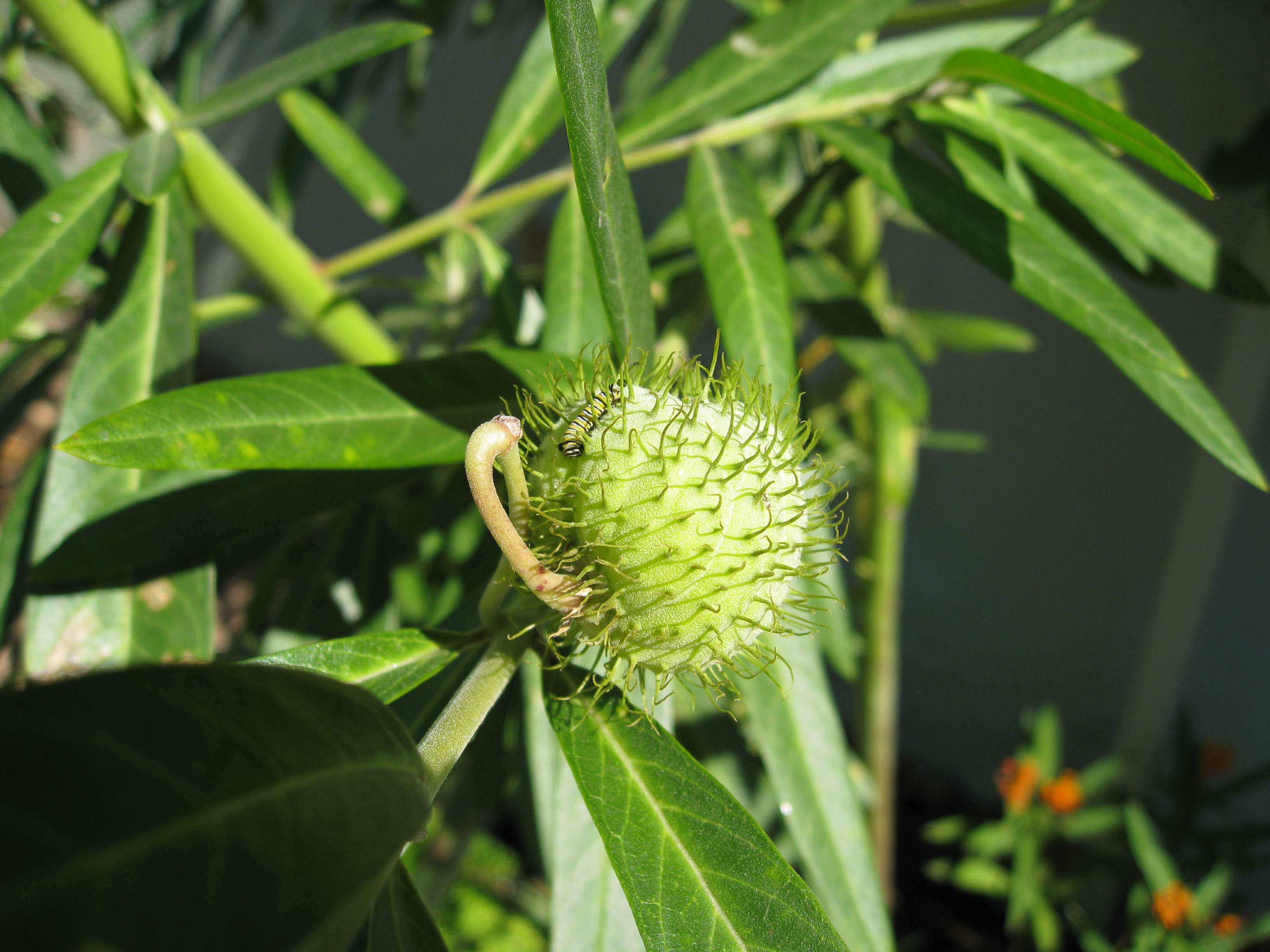 Annual vs. perennial – if the milkweed you are growing performs as an annual in your hardiness zone, like the Asclepias Physocarpa pictured above, you can scatter the open seed pods around the soil and cut the stalks down to the ground. The roots will dissolve over time and new plants will grow from dispersed seeds.
This milkweed was supposed to be perennial in my garden, but after waiting several months for new growth to appear (meanwhile other milkweeds were sprouting new leaves) I decided to cut it down.  I left about 6″ of stem above ground, just in case it decided to leaf-out again, but it didn't. Instead new sprouts came up from seeds I dispersed nearby.
You mentioned that you are growing swamp milkweed, Asclepias incarnata. Technically it is a perennial, but if you run into issues like I did (no leaves emerging) then re-seed and cut back old foliage.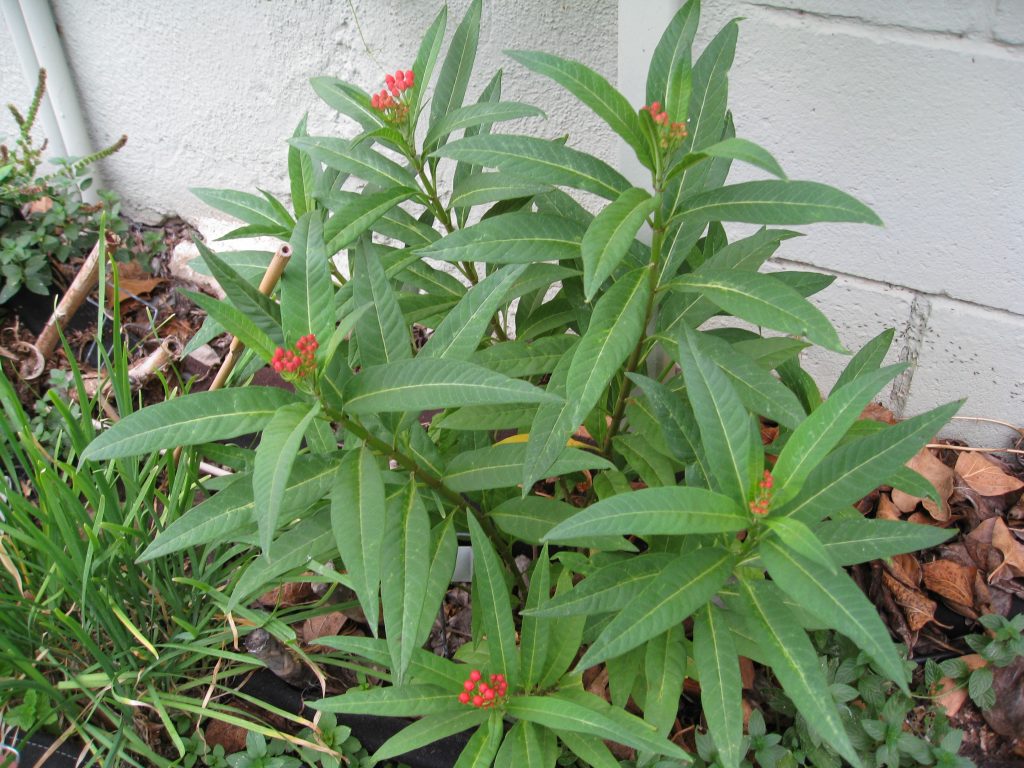 If the milkweed is a perennial, like Asclepias curassavica (tropical milkweed) pictured above, you'll notice tiny leaves growing from the base of the plant at some point after the upper stems have been consumed. Wait for that. Then cut back stems to the new growth and the plant will take off from there.
As a reminder, it is ideal to grow milkweeds that are native to your state if possible. In California, we have several native milkweeds, and seeds can be obtained from Theodore Payne Foundation for at least one of them.
MonarchWatch.org has a vendor list of seed sellers as well.
Thanks for writing in, Bob. Good luck with your butterfly garden!