Winter radishes are ready to harvest, so we made this Watermelon Radish & Burrata Salad last night. It's a great way to showcase these winter-grown roots from your garden.
If you don't have watermelon radishes, any winter radish will do. We have also used Bora King radishes for this dish and they look beautiful on the plate.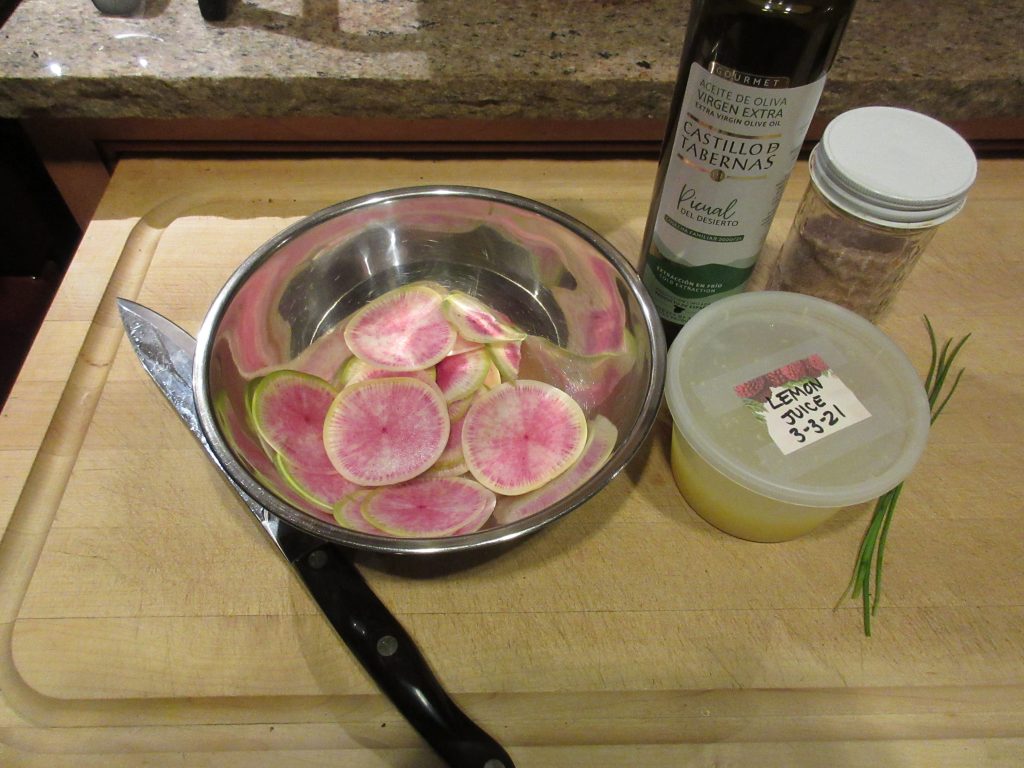 (Note: we use half the recipe below for 2 people)
Ingredients:
2 watermelon radishes, thinly sliced
Kosher salt and freshly ground black pepper
2 teaspoons fresh lemon juice
8oz. burrata or bocconcini
Chopped fresh chives and finely grated lemon zest (for serving)
Method:
First, slice your watermelon radishes thin on a mandolin. Thin is key. Because thick slices are more work for your mouth.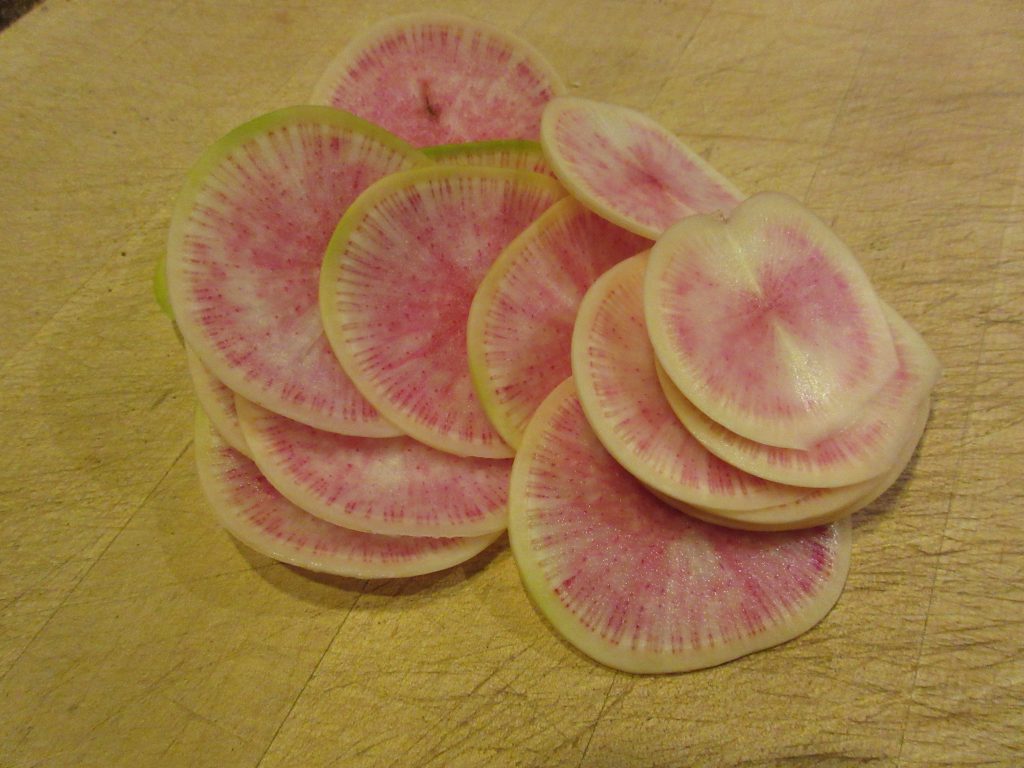 Next, place those slices in a bowl with the olive oil, lemon juice, salt and pepper.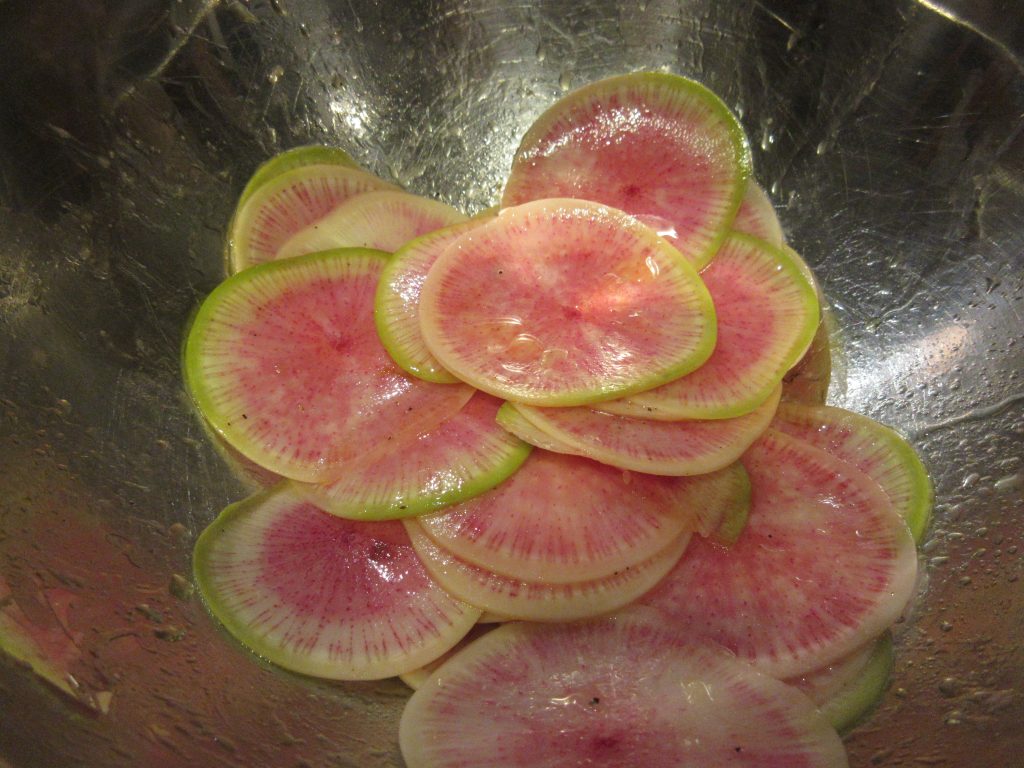 Then, tear up the burrata or fresh mozzarella onto plates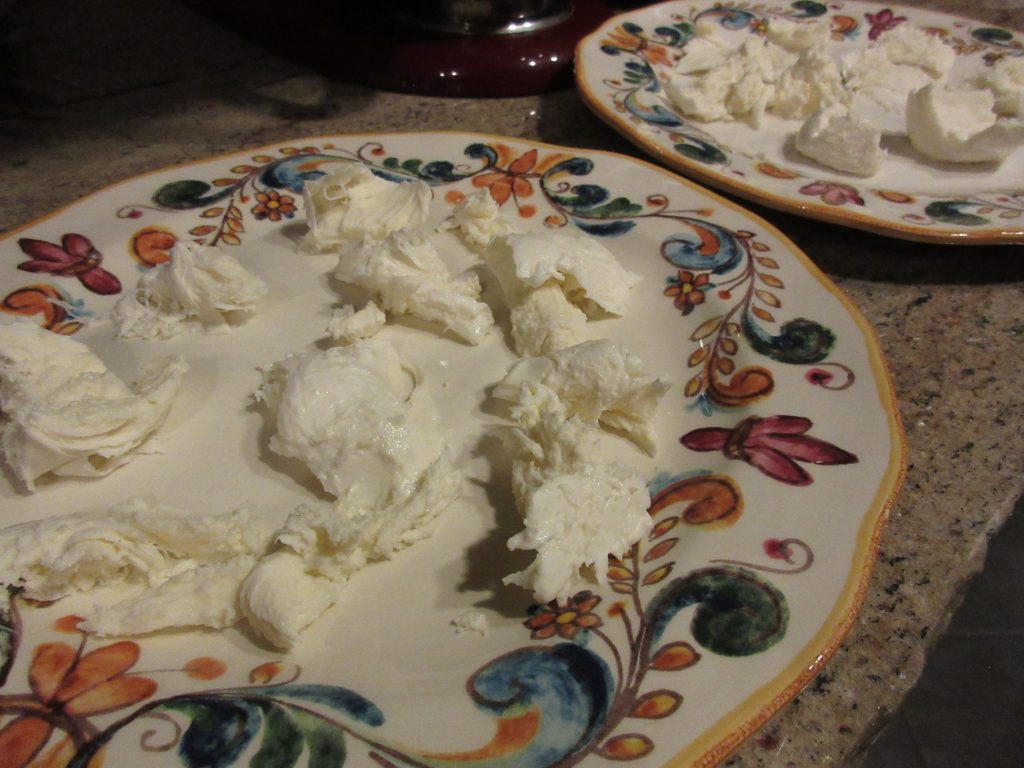 Last, arrange the watermelon radishes on top of the cheese, and drizzle with the remaining dressing in the bowl. Then grind a little more pepper on top, and sprinkle with chives and a little lemon zest if you like.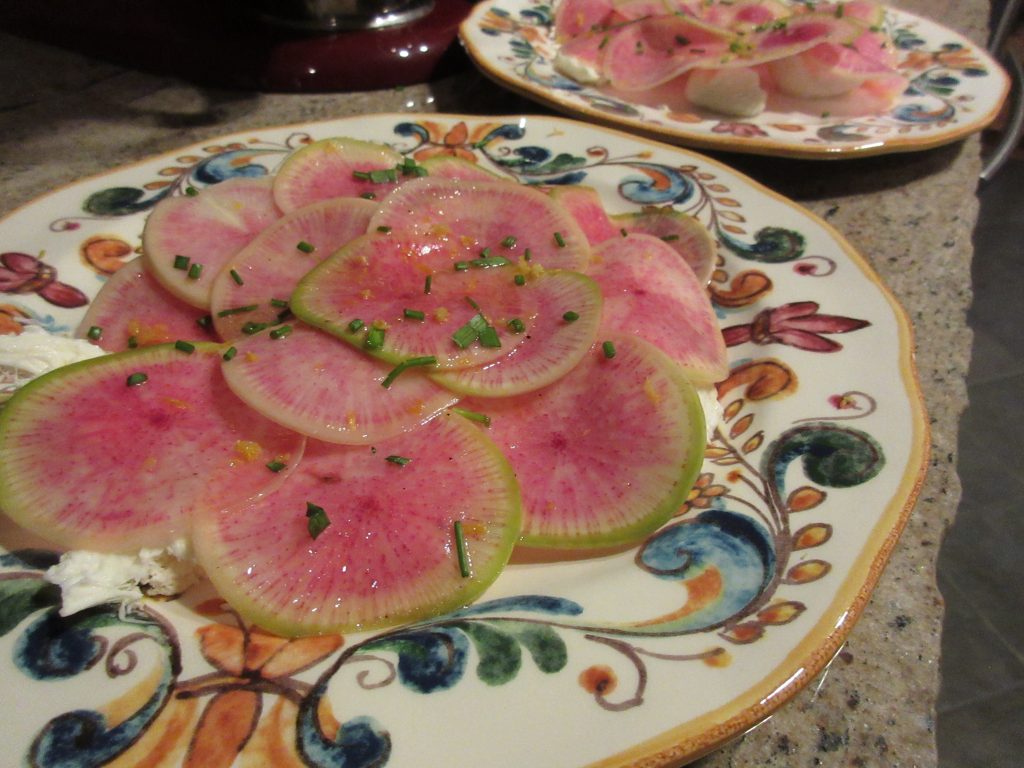 This dish could be made with spring radishes this spring/summer if you missed the winter radish opportunity. And since it's a quick no-cook recipe, it is a crowd pleaser any day of the week.
Need more recipes for winter radishes? Then try Parmesan Roasted Winter Radishes or Pickled Winter Radishes