Let's face it, radishes get a bad rap. Their spiciness can be off-putting and because of that, they are relegated to the salad bowl. But in case you haven't noticed, we're out to change that opinion. This recipe for Parmesan Roasted Winter Radishes should do the trick.
We first discovered how to roast radishes (and that doing so transforms their flavor into something delicious!) about a decade ago. The results were so popular that we put a recipe into Gardening for Geeks. This new recipe we found goes in a different direction with savory Parmesan cheese and butter. You can make this vegan by using vegan parm & butter alternatives, and use maple syrup or agave instead of honey.
Parmesan Roasted Winter Radishes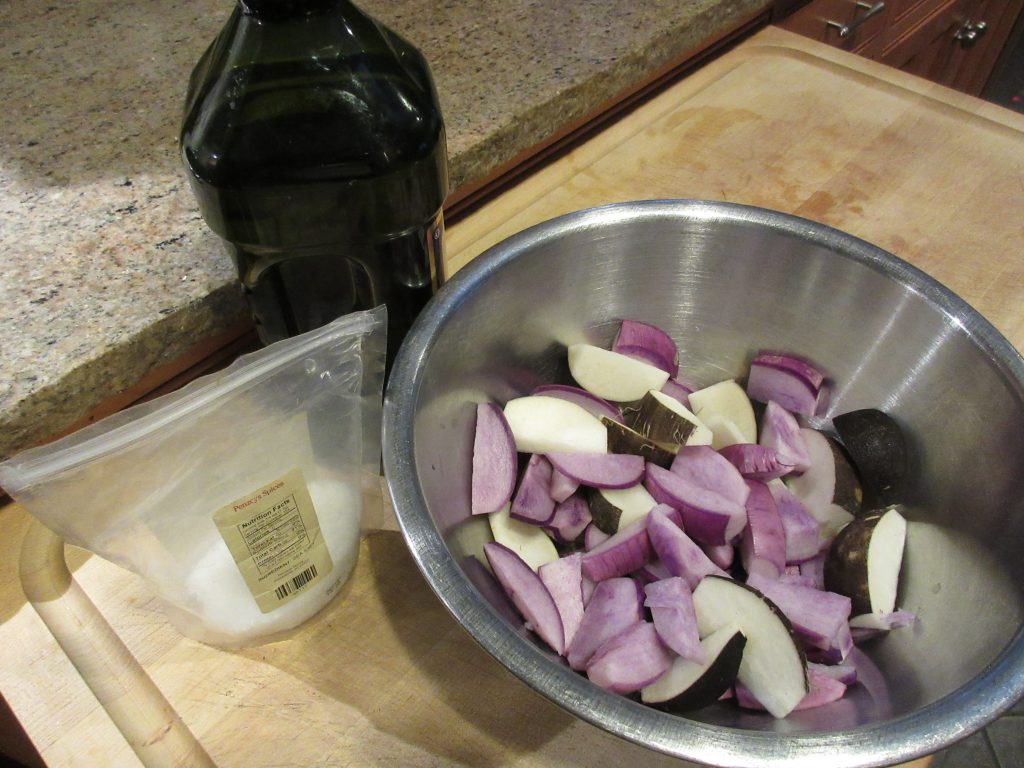 This recipe is from Delectably Mine (and her photos are more professional than ours).
Ingredients
6 medium sized winter radishes (I used a mix of black radishes and watermelon radishes)
1-2 tablespoons olive oil
1/3 cup grated Parmigiano Reggiano
2-3 tablespoons butter (or vegan alternative)
1 tablespoon honey (or agave or maple syrup)
Plenty of kosher salt
Method
Line a rimmed baking sheet with foil and place it in the oven to preheat to 450° F. This will make the radishes sizzle upon contact when the time comes.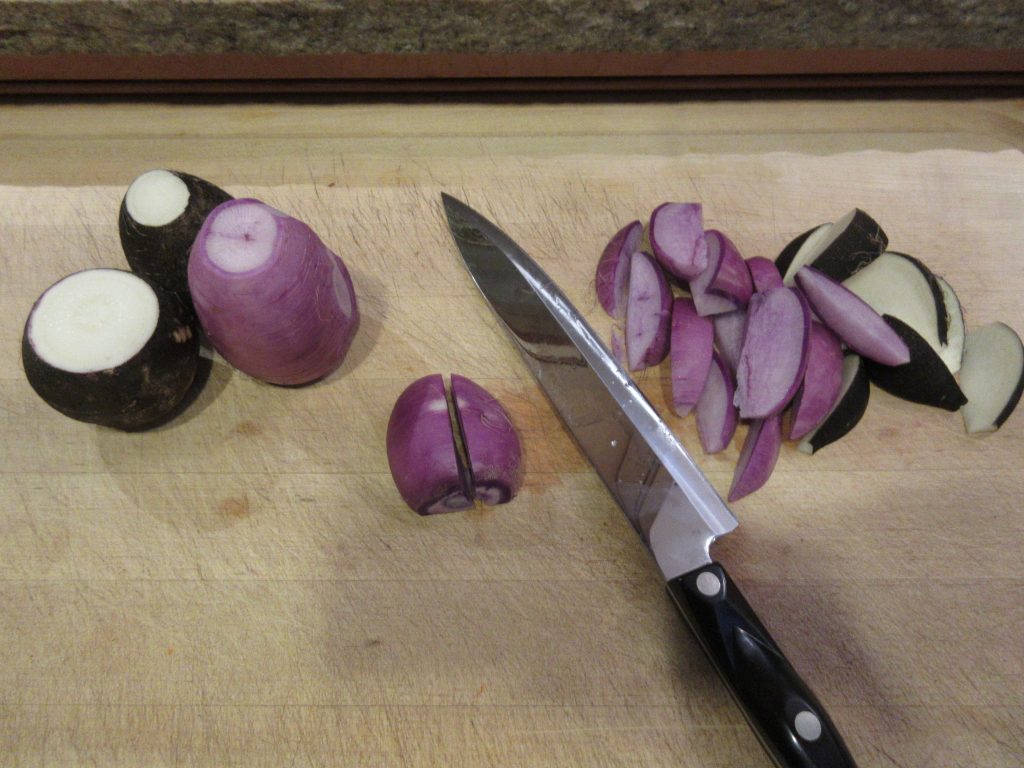 Next, trim the ends off each of 6 winter radishes and cut them in half lengthwise, then again into 2 or 3 wedges. If your radishes are long, cut them crosswise if needed.
Place the wedges in a bowl and drizzle with 1-2 TBS olive oil and a pinch of course salt. Mix it all together to coat the wedges evenly.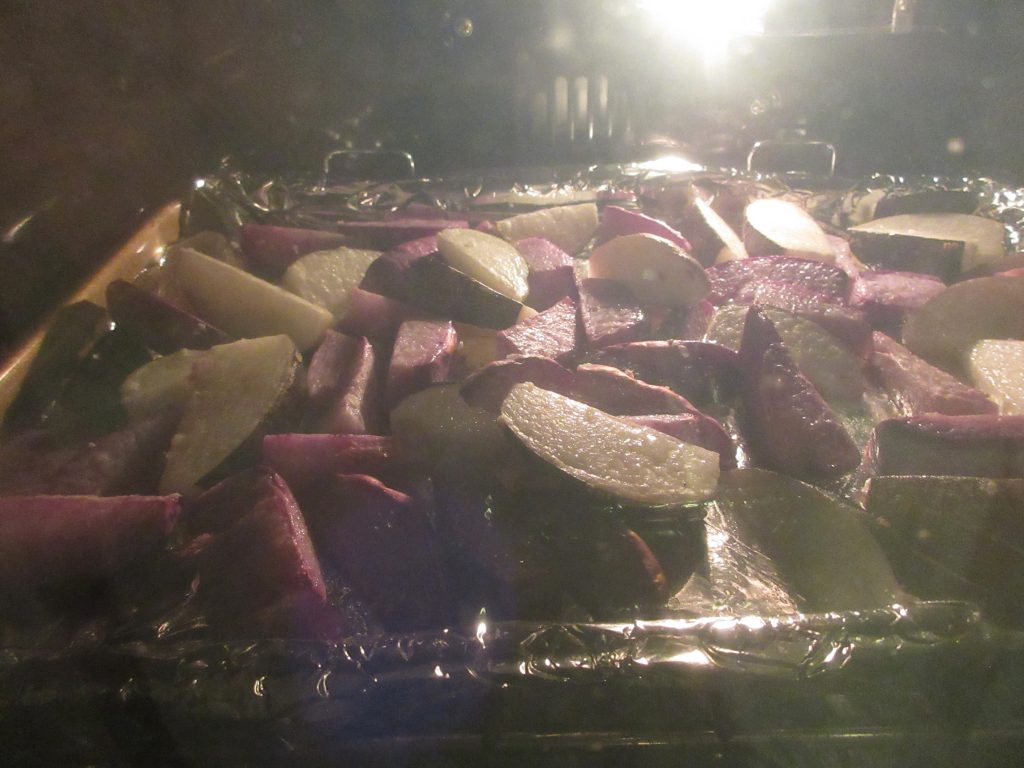 Pull out the hot baking sheet and dump the radishes onto it. It will sizzle as you spread the wedges into a single layer. Slide that into the oven, set the timer for 40 minutes (or 20, then turn the baking sheet once, then another 20) and go do something else.
While they're baking, wipe out that bowl you were using, and drop in 2 TBS butter (cut them into about 8 pieces for even distribution) and a dollop of honey.
When your radishes are tender and browned, dump them back into your bowl and sprinkle with 1/3 cup Parmesan cheese (or the real deal, Pamigiano Reggiano). Let the butter and honey melt for a moment, then stir to coat the radishes with the butter, honey, Parm combination.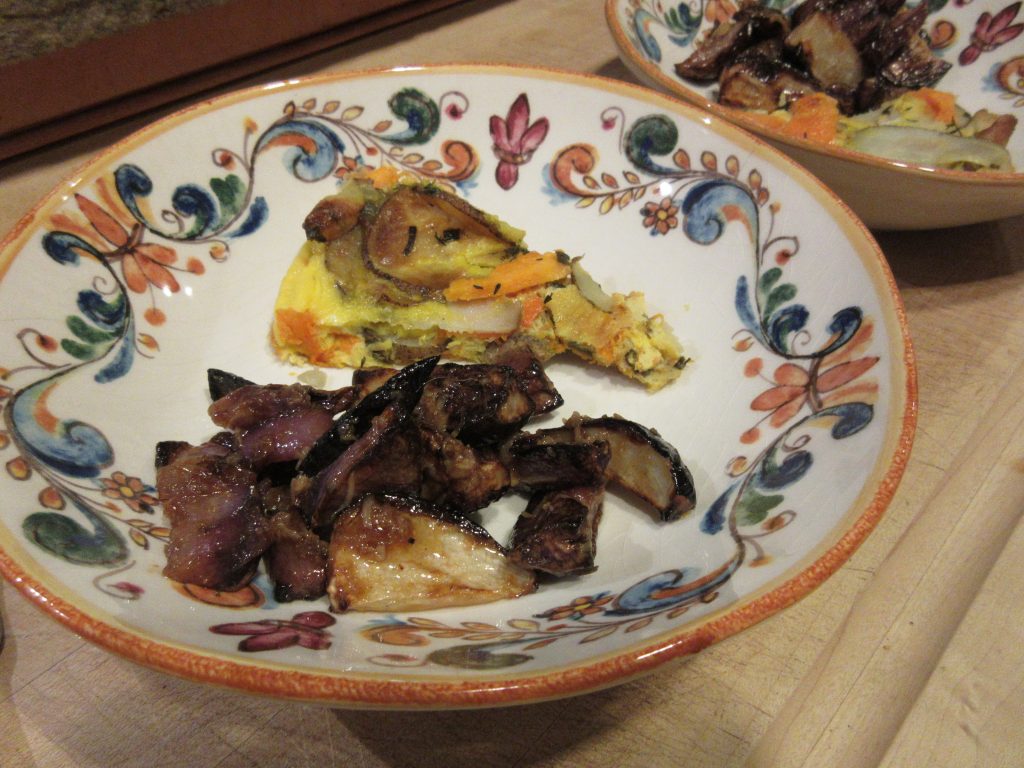 That's it! Serve hot or room temperature. We served ours with a potato and squash frittata.
Note: food photography is hard. We once heard a professional say that the goal is to "make it not look like dog food". Clearly we still need to work on that piece, but << pinky promise>> this recipe for Parmesan Roasted Winter Radishes is delicious. Give it a try.
P.S. You now have permission to grow as many winter radishes as you like.