I once witnessed a friend making Stinging Nettle Soup with some nettles from the wild, an onion, a potato and some lemon juice. It was delicious, and I put it on my list of things to learn to make myself. That was years ago.
This year, as the nettles popped up in my community garden, I decided this was the year. I found a simple recipe with the least amount of ingredients ('cause that's how we roll here at Gardenerd HQ) and tested the process. Here are my findings: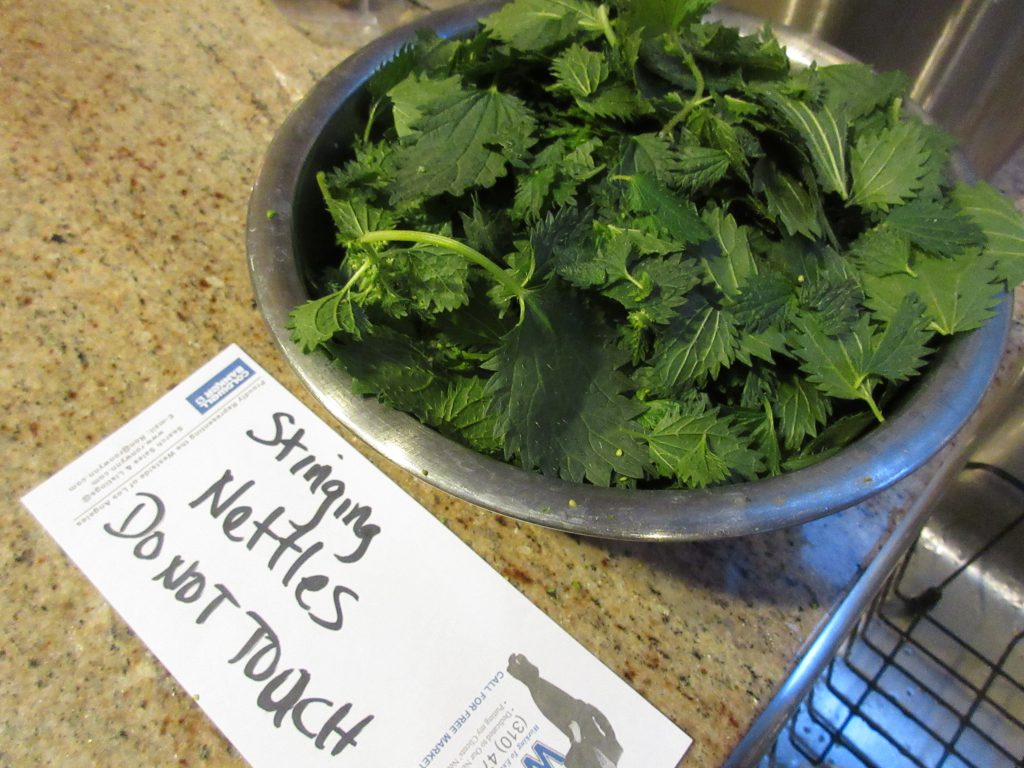 Recipe inspired by Getty Stewart
Ingredients
6

cups

lightly packed stinging nettles

1/2

tbsp

canola oil

1

onion

, chopped (we used a few shallots)


2

cloves

garlic

, minced (we used garlic oil to make it lower FODMAP)


4

medium potatoes

,

cut into small cubes

5

cups

soup stock (we used water & nutritional yeast)

salt and pepper to taste

we added lemon juice to taste

1

tbsp

chopped dill (optional)

Method
First, slide your hands into a pair of rubber gloves. Stinging nettles sting. That's a fact. Don't try to be a hero. THICK GLOVES. Now, rinse those nettles a few times in a bucket of water.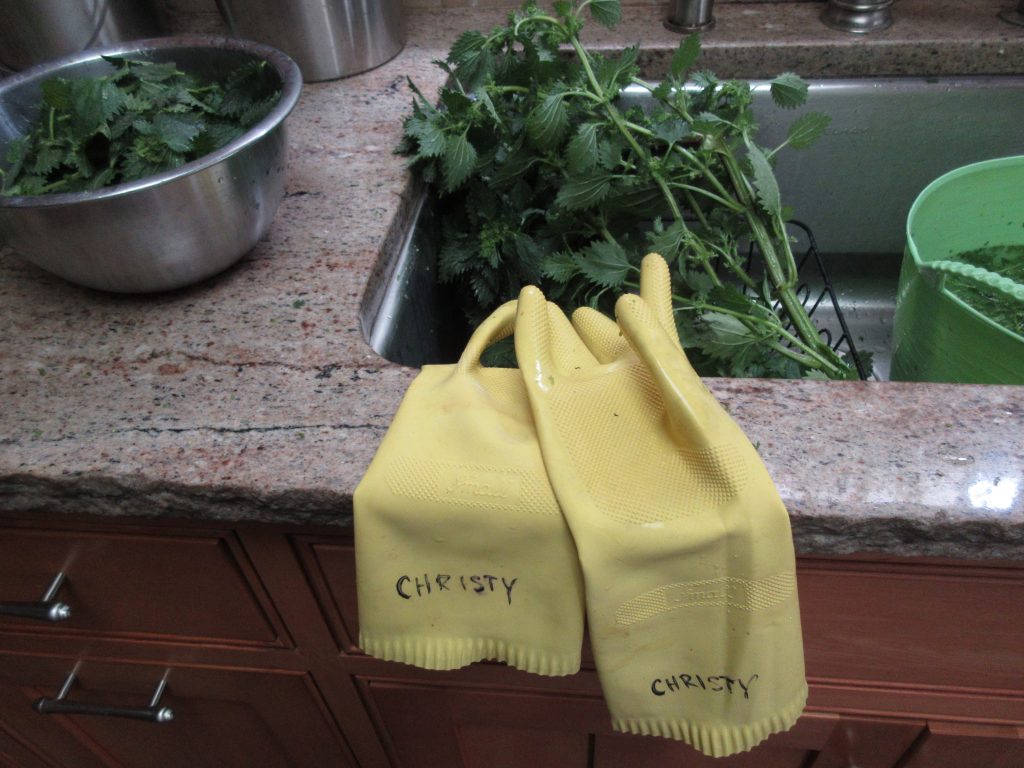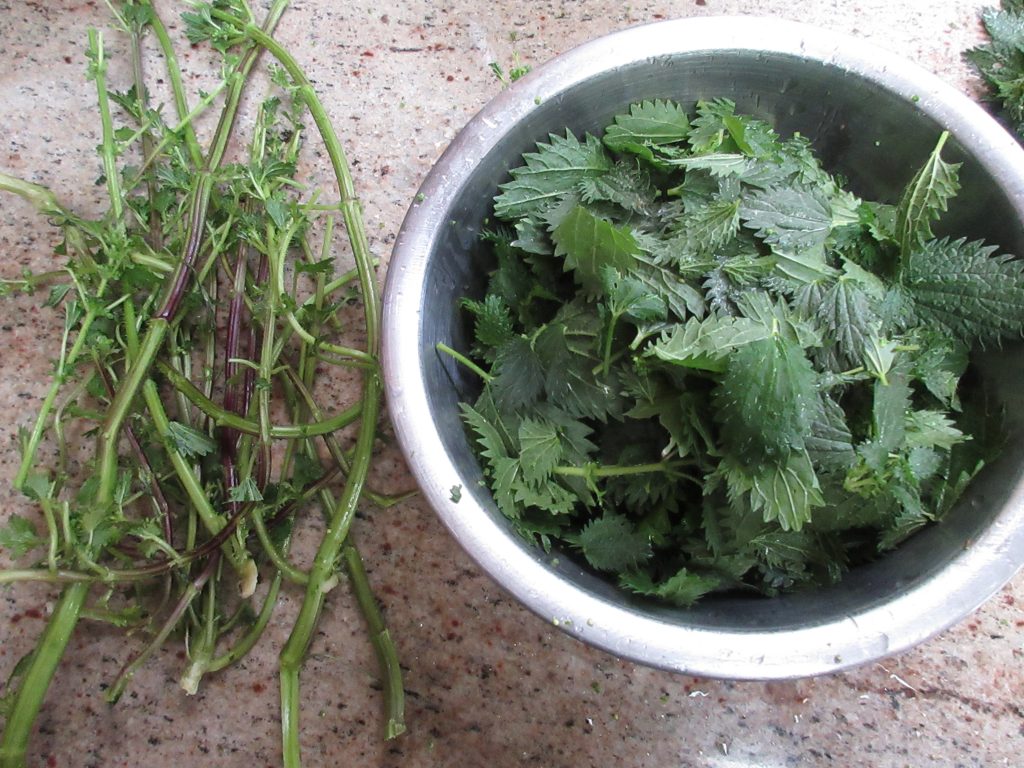 Separate the leaves from the stems to cook them separately. Note: let me just say right off the bat that if your nettles are more mature, the stems will be too fibrous to use. I found out the hard way, while trying to puree the soup with an immersion blender. If using older nettles, plan on using a high-speed blender instead, or leave the mature stems out.
Next
Heat the oil over medium heat and saute your onions or shallots and cook for 2-3 minutes. Add the potatoes and garlic (if using – hold garlic oil until later) and continue cooking another 5 minutes.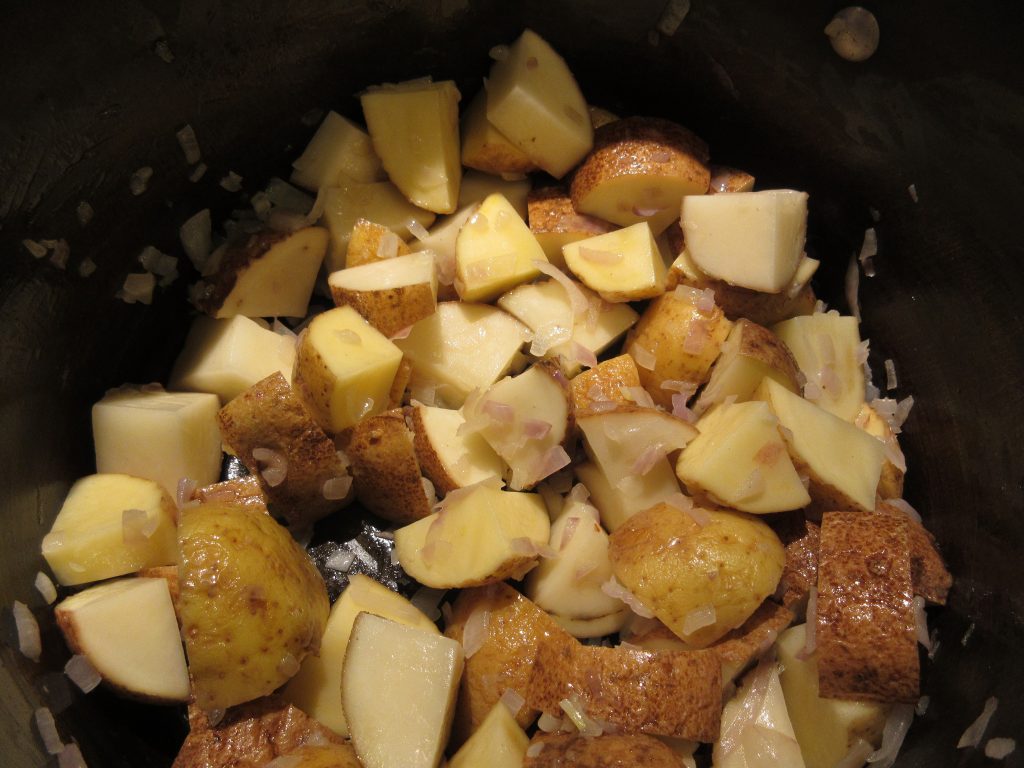 Then add the broth and the nettle stems.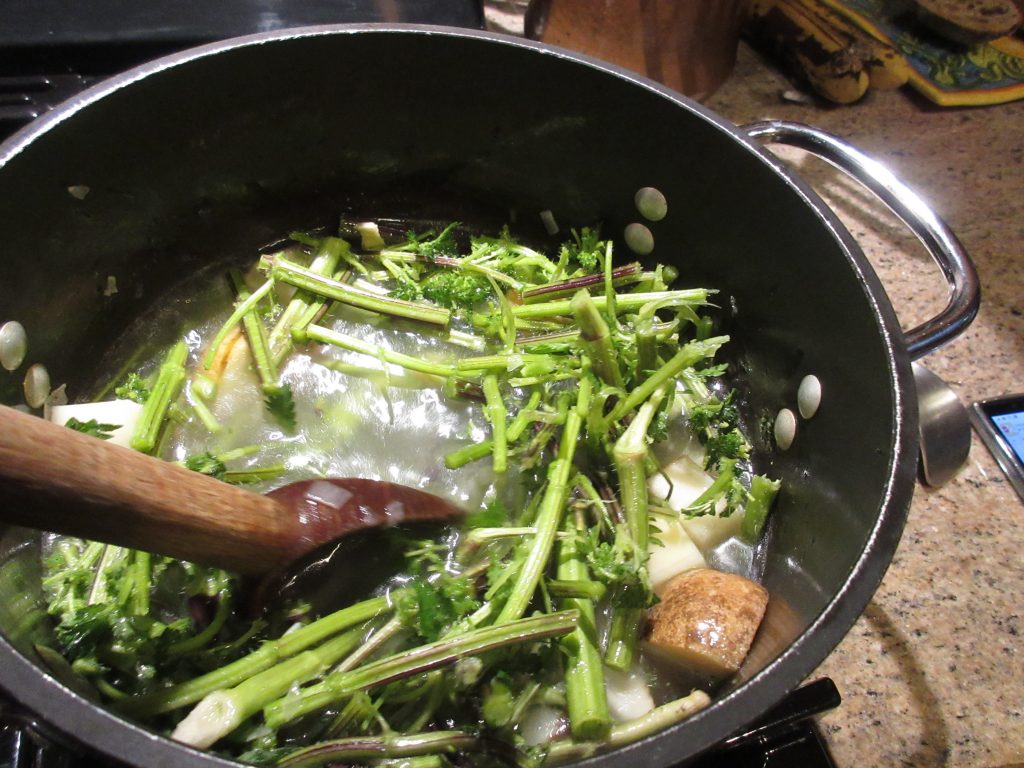 Bring the whole thing to a boil, then reduce to simmer 10-15 minutes, until potatoes are soft. Drop in your nettle leaves and stir. Cook for an additional 2 minutes until the leaves are just wilted. The stingers will be neutralized, leaving behind bright green leaves and stems chock-full of vitamins and chlorophyll. Then you're ready to puree!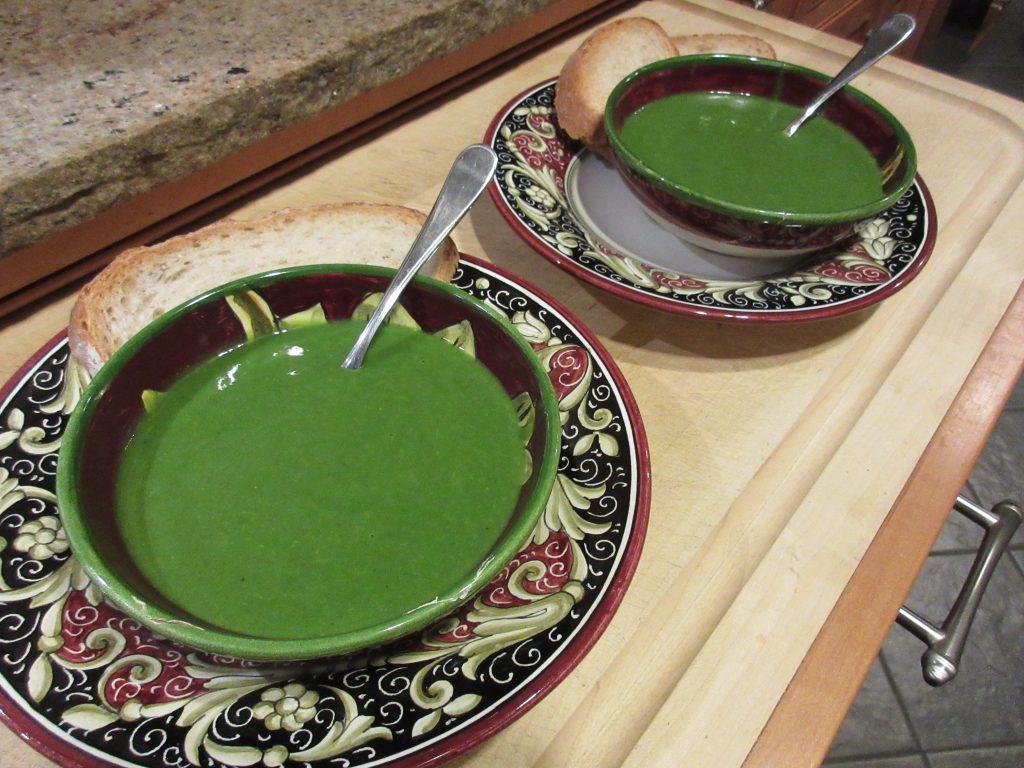 Once pureed, you can adjust the thickness with water or more broth. And it bears repeating that if your stems were too fibrous, use a real live high-speed blender rather than a stick or immersion blender. Go for the big guns. That said, don't over blend, or your potatoes will turn gelatinous. Very unpleasant.
Add salt and pepper and a squeeze of lemon juice to taste. Sprinkle with dill if you like dill. Serve with crusty bread or crackers.