In my 20s, when I had nothing, I drooled over Williams-Sonoma catalogs with wistful aspirations of "one day." Now many years later, stocked with a full set of cookware, I see WS for the overpriced eye-candy it is. Okay, principle aside, I still want everything in their Agrarian department ('cause it's pretty), but I have everything I need and can easily talk myself down. Or better  yet, make what they're selling for a lot less. Case in point: Wild Porcini Sea Salt.
While browsing through the website to find a use for a holiday gift certificate, I stumbled upon their Wild Porcini Sea Salt for $11.96 and thought, "I can do that for free." Remember that time we made citrus salt? Well, the recipe must work for other things, right?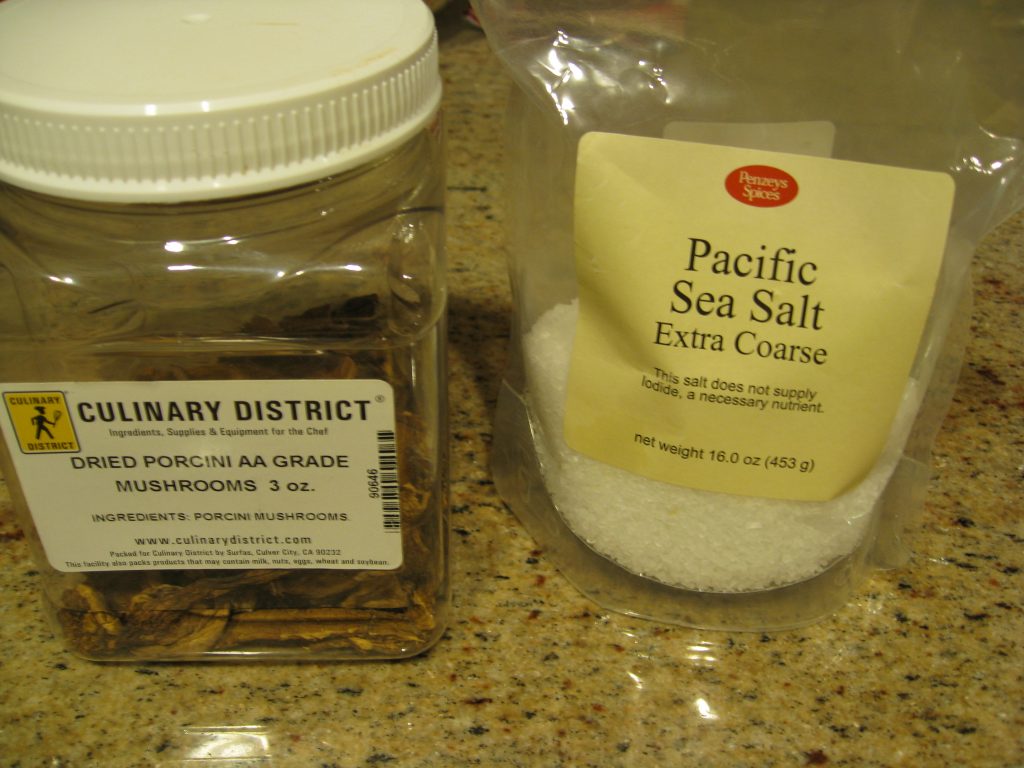 Diving into the back of the pantry, I pulled out a container of dried porcini mushroom and extra course sea salt (left over from the citrus salt recipe) from Pensey's.  Here's what you do:
1) Place 3 tablespoons dried porcini mushrooms into a blender
2) Pulse the blender until fine pieces form
3) Empty the mushroom pieces into a bowl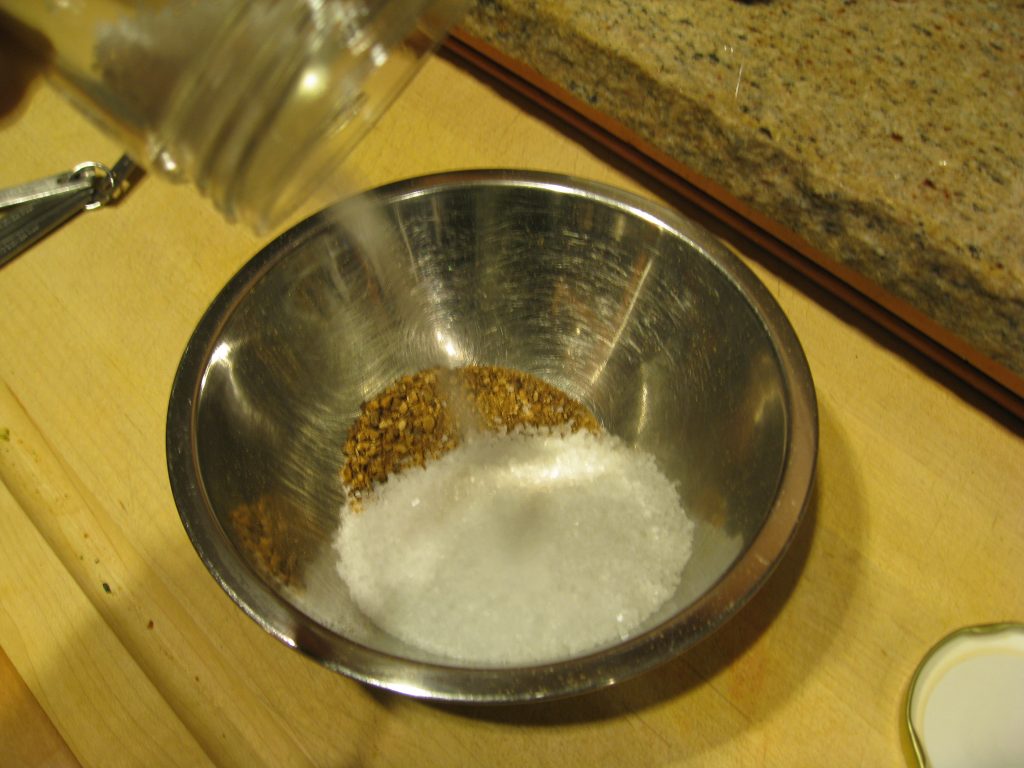 4) Pour 1 cup of course sea salt into the same bowl
5) Mix together
Done!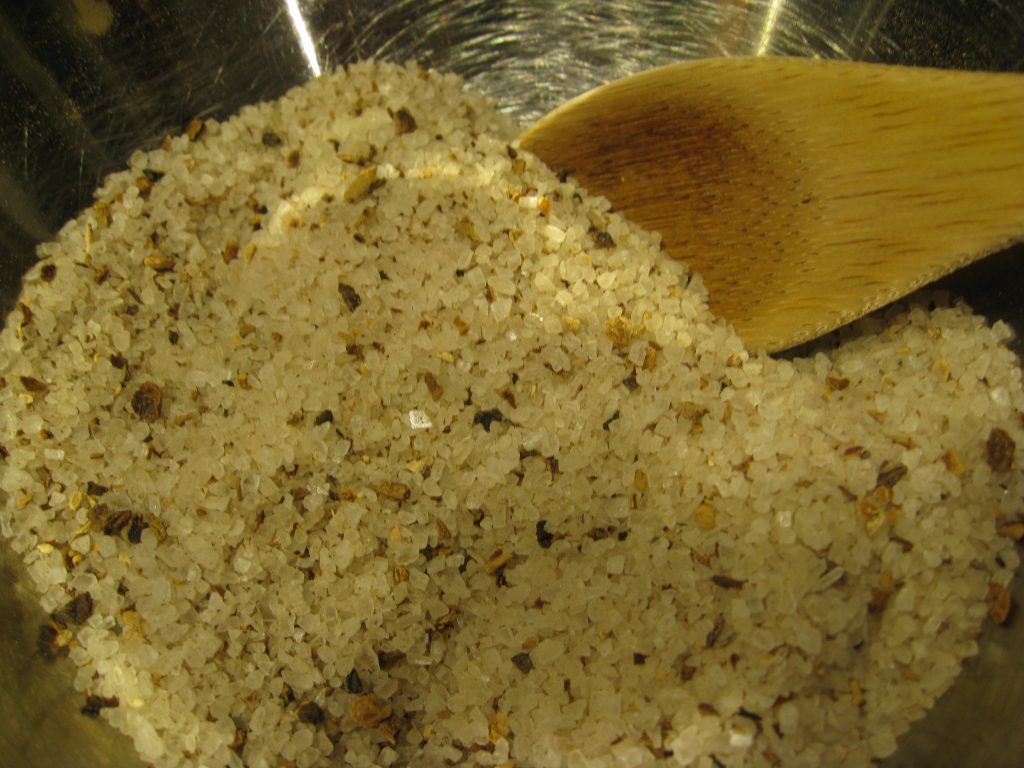 The fragrance is so specific, it launched me back to Italy instantly. Porcini mushrooms are sold there in practically every corner store. Restaurant supply shops offer larger quantities for reasonable prices, and you can use the rest for risottos and other Italian dishes.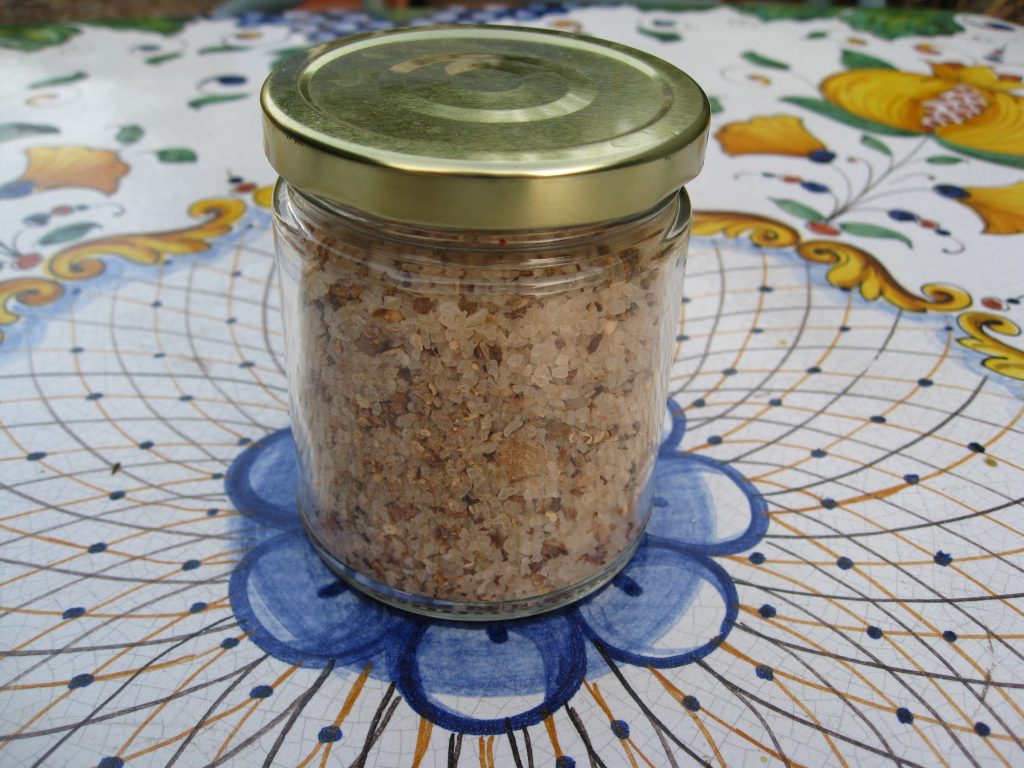 Use on anything that you want, from the aforementioned risotto to roasted potatoes, to fish and meat dishes. The great thing about salt is it's a preservative, so this jar will last a long time on the shelf. Take that Williams-Sonoma!