Last Sunday at the Mar Vista Farmers' Market we were treated to a free fruit tree giveaway by the City of Los Angeles. It's all part of the Million Trees LA program, the project set on planting one million trees in Los Angeles to reduce energy waste (trees insulate homes and keep them cool in the summer), and increase our green infrastructure (tree help reduce pollution).
The program ordinarily gives away up to 7 shade trees per household, delivered to your door if you qualify, but on occasion they give away free fruit trees. Believe me, these are far more popular and the line down the Market proved it. Yours truly got there early (I'm no fool, I was third in line) and picked up a Fuji apple tree (it has low chill hours, so we're hoping it works here).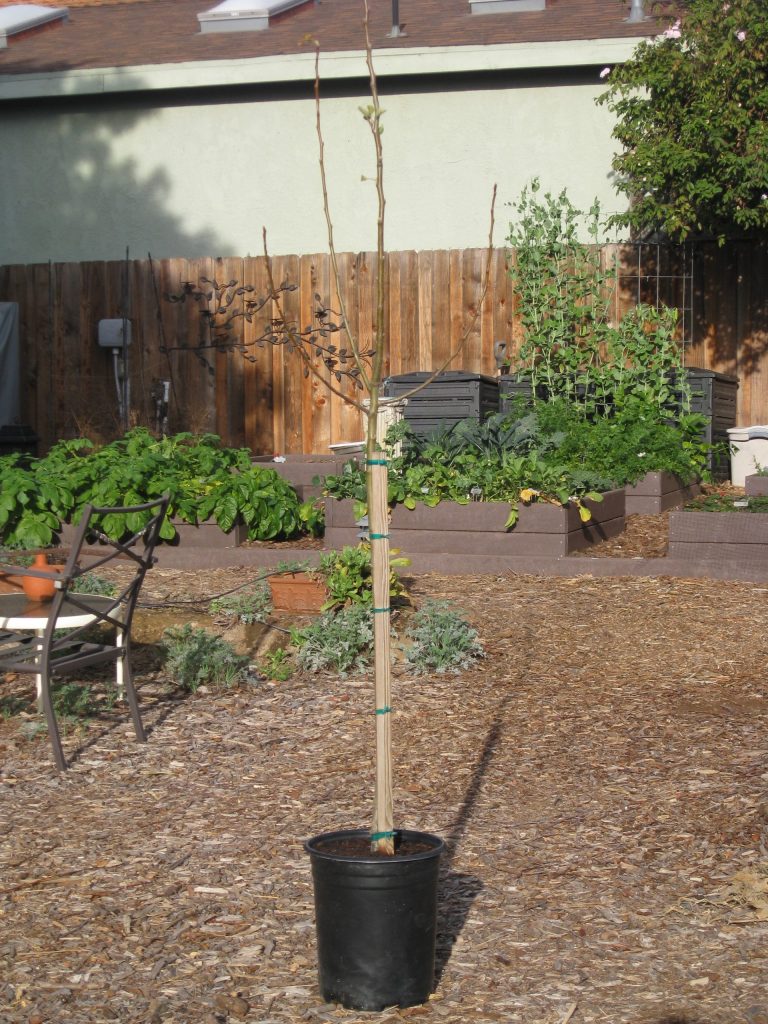 The program requires that you sign a pledge to plant the tree according to its guidelines and maintain it, of course. There's a helpful step-by-step planting  guide on the website complete with photos. You can even report your planting on the website.
We'll be planting our tree in a large pot for now until we landscape the yard (the cobbler's children have no shoes…)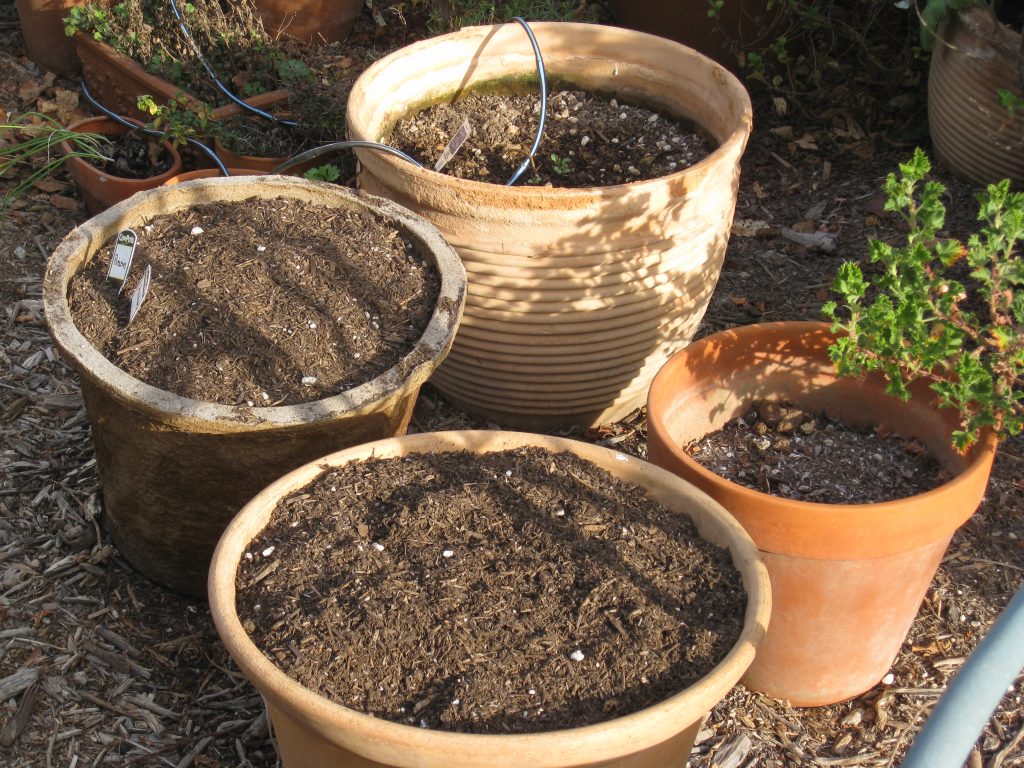 Choose a pot that is twice the size of the root ball for starters. Move the tree up to a larger pot as it grows. Our plan it to transplant to soil eventually, but it's important to get it in a larger pot right away.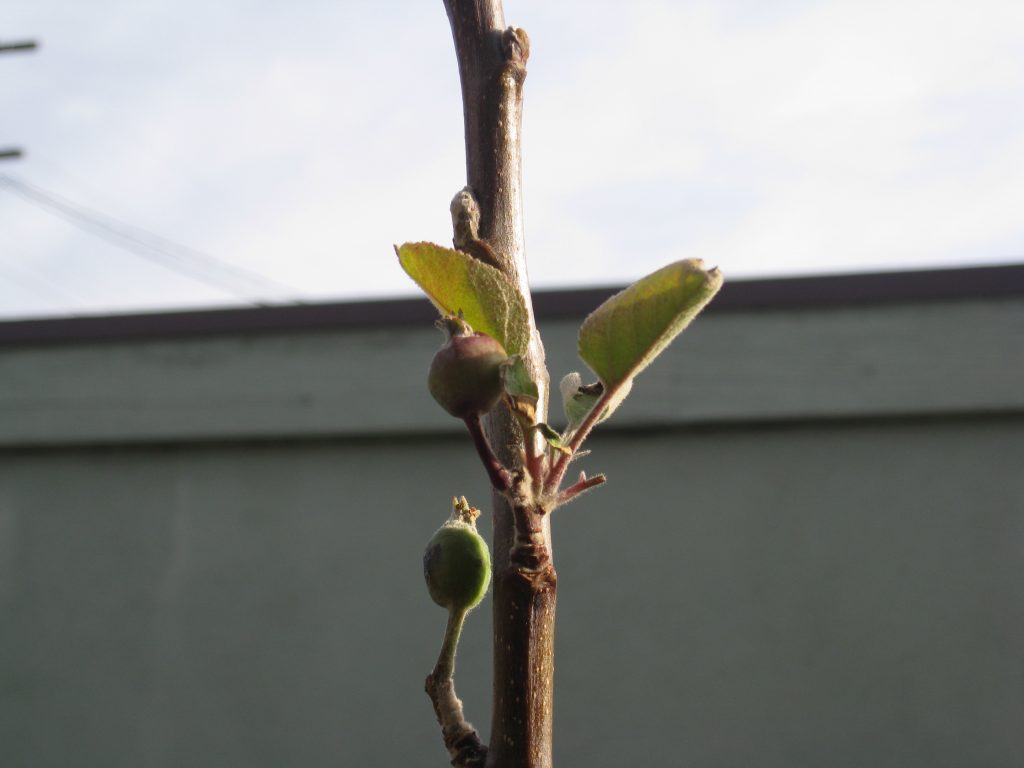 Next we'll remove all existing fruit, and when the tree leafs out, we'll also remove any fruit that produces this year. Emotionally it's hard to do, but it helps the plant focus on root development and promises better quality fruit in years to come.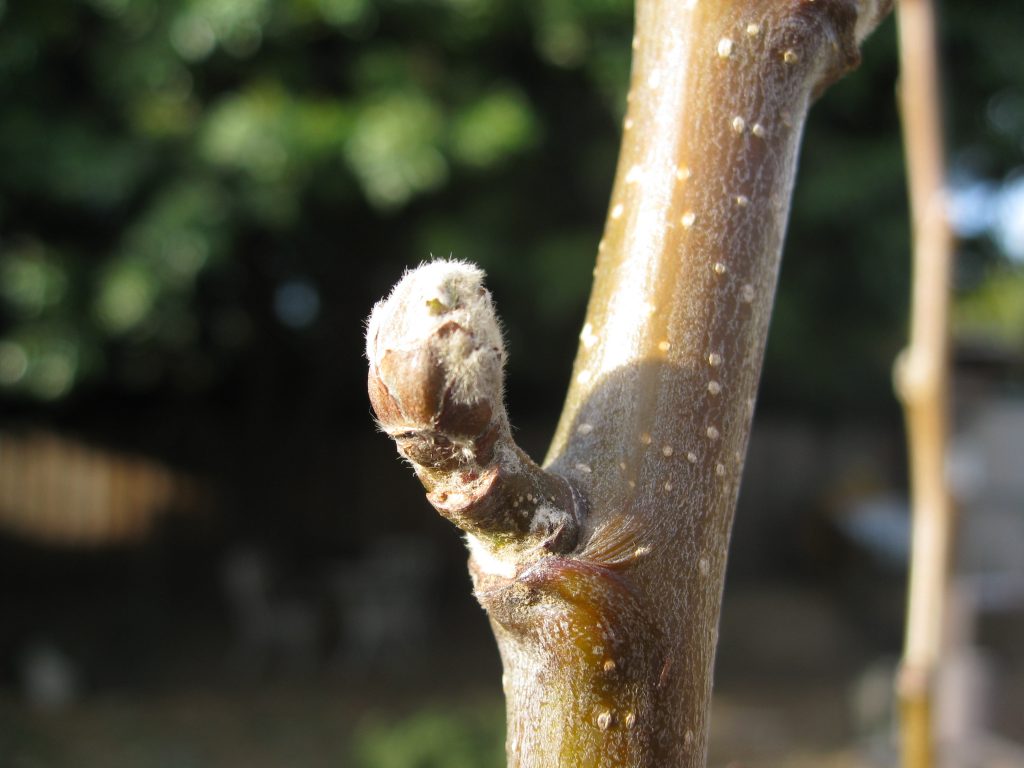 In warm-winter climates, January is a great time to plant bare-root and potted fruit trees. In fact, it's a great time to plant most perennials. They spend the rest of winter developing roots and when spring comes, they are healthier and ready for action.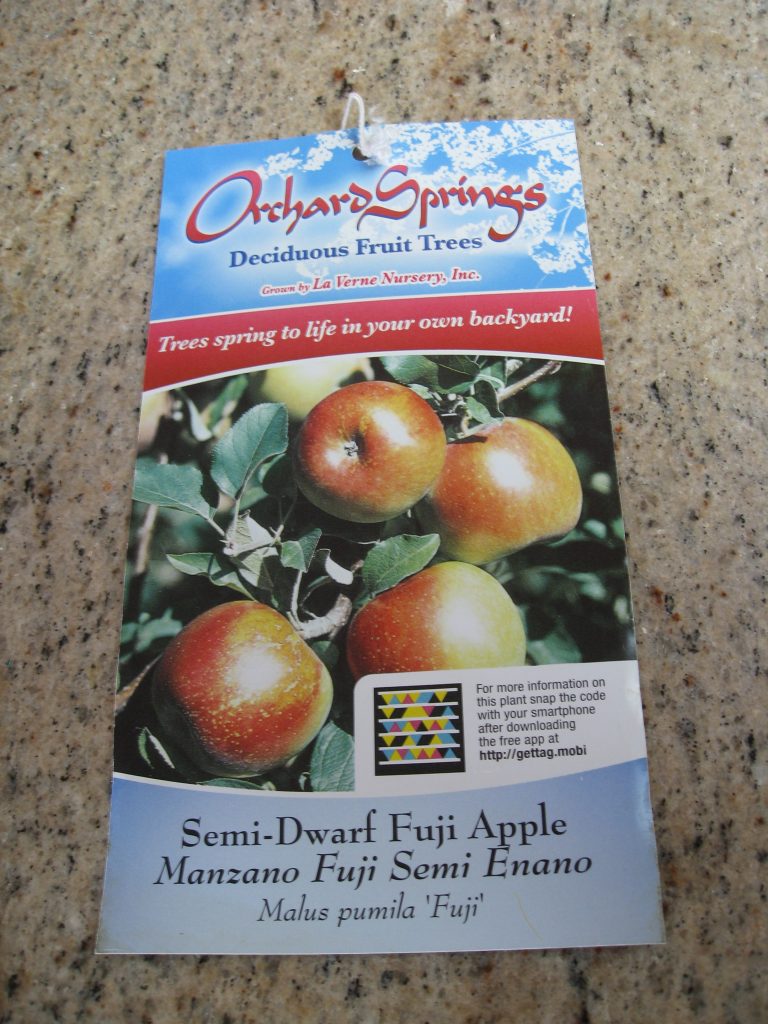 If you live in LA, check out the Million Trees website for more information about how you can get free trees. For those in other areas, check with your city to see if a program like this exists. Planting trees is an important step in revitalizing our planet's urban areas. And who couldn't use more fruit?