We planted millet in late February and planted it out last month and already we have an update! While many of the plants were destroyed by curious cats, the remainder have sent up impressive stalks of grain.
This being our first time growing millet, we weren't sure what to expect. It's always fun to try something new and see what happens. Here's what we found in the garden yesterday: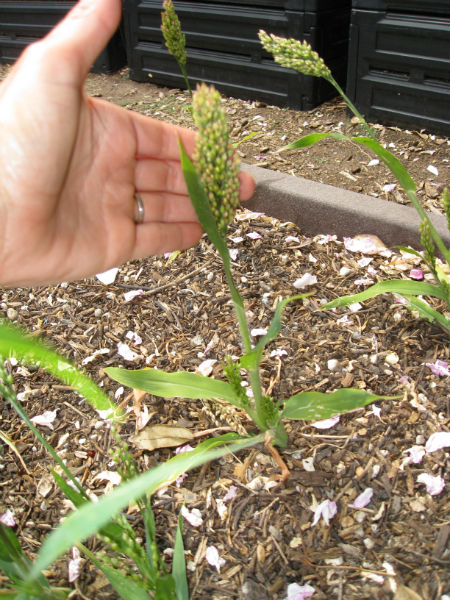 Millet apparently is a short crop, only reaching about 15″ tall.  Up close, some of the grains even starting to turn colors.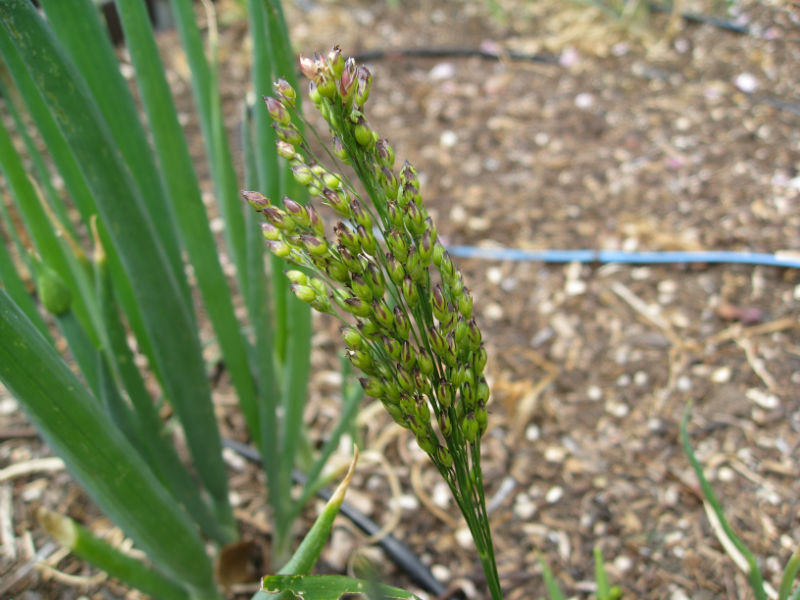 Speaking of color, there is a lot of that going on in the garden right now. Flowers are blooming and fruits are setting and darkening in the sun's warm light. Let's take a tour, shall we?