The kumquat tree was planted for the husband. Yours truly doesn't care for them. To be honest, the husband uses them as an appetite suppressant (the sourness makes one not want to eat anything afterward; it has the same effect as brushing one's teeth). So, now that the kumquats are going gangbusters, the husband decided to make some marmalade for his toast.
He's a bit of an experimenter, the husband. Never one to follow a recipe to the letter. So here is his take on Marc Matsumoto's kumquat marmalade recipe:
Andrew's Kumquat Marmalade (improved)
Ingredients
1.5 pounds kumquats
1/2-3/4 cup honey (to taste) – the husband used more…and then some
1/3 cup rice wine (water will also work) – the husband used water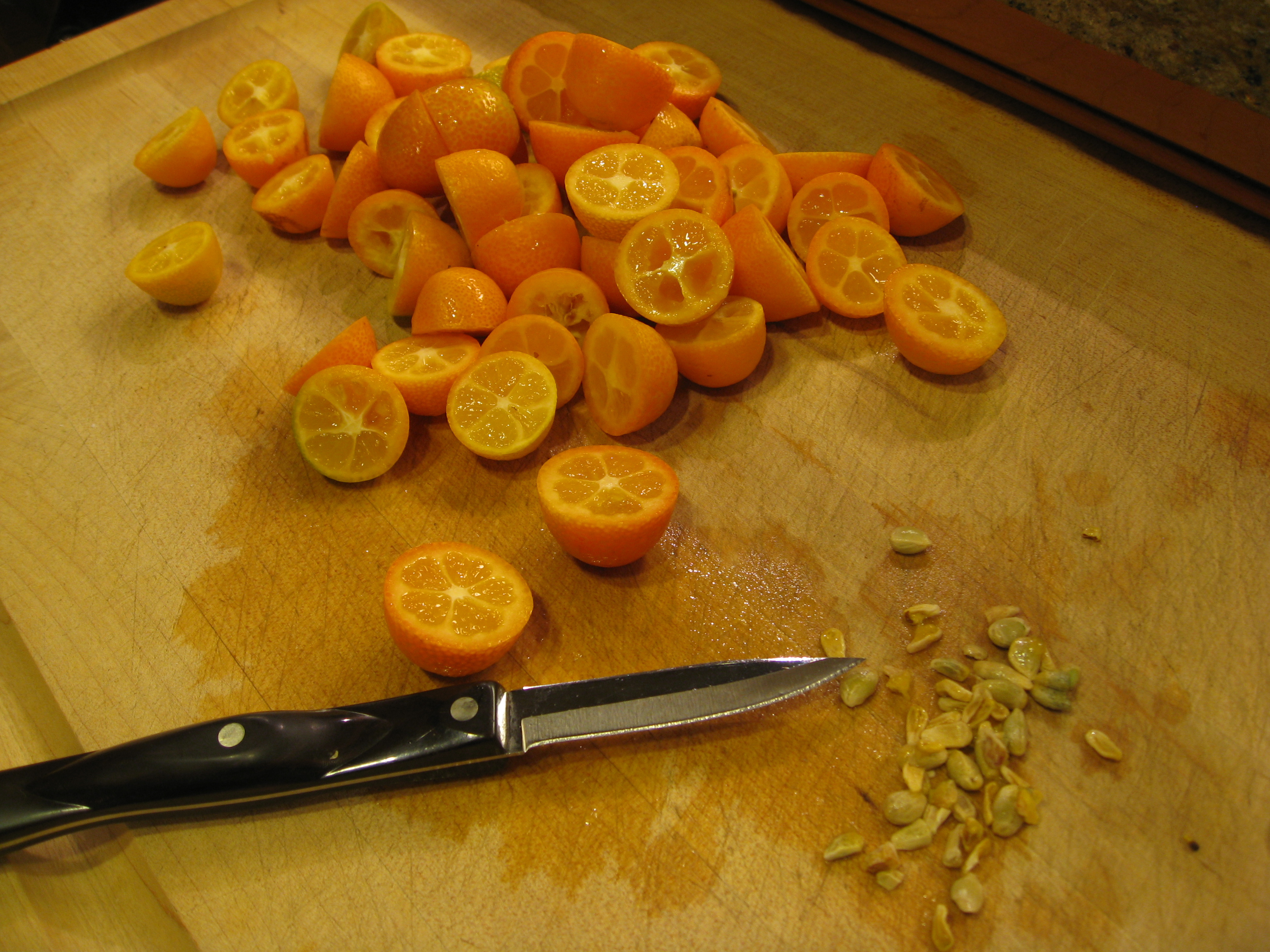 Directions
1) Wash and cut the kumquats in half, exposing the seeds. Use the tip of your knife to remove the seeds. Cut each half into quarters or eighths, depending on how big they are.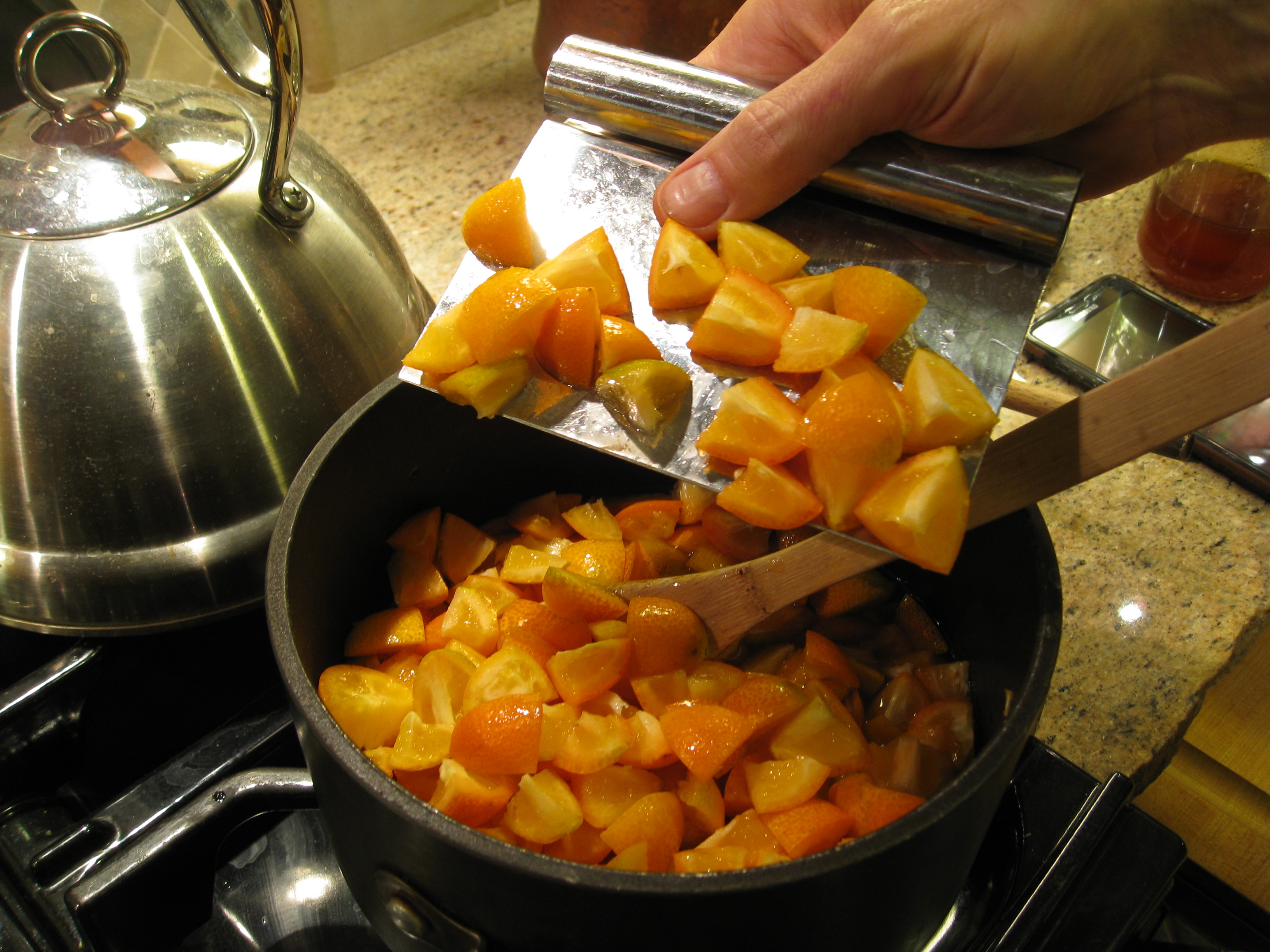 2) Add the kumquats to a pot with the honey and rice wine. Cover and heat over medium heat for 5 minutes, or until the skins start turning translucent. Watch the pot as it has a tendency to boil over. Remove the lid, then simmer uncovered until most of the liquid has evaporated and the remaining liquid is thick and viscous (about 10-15 minutes). See notes for adjustments.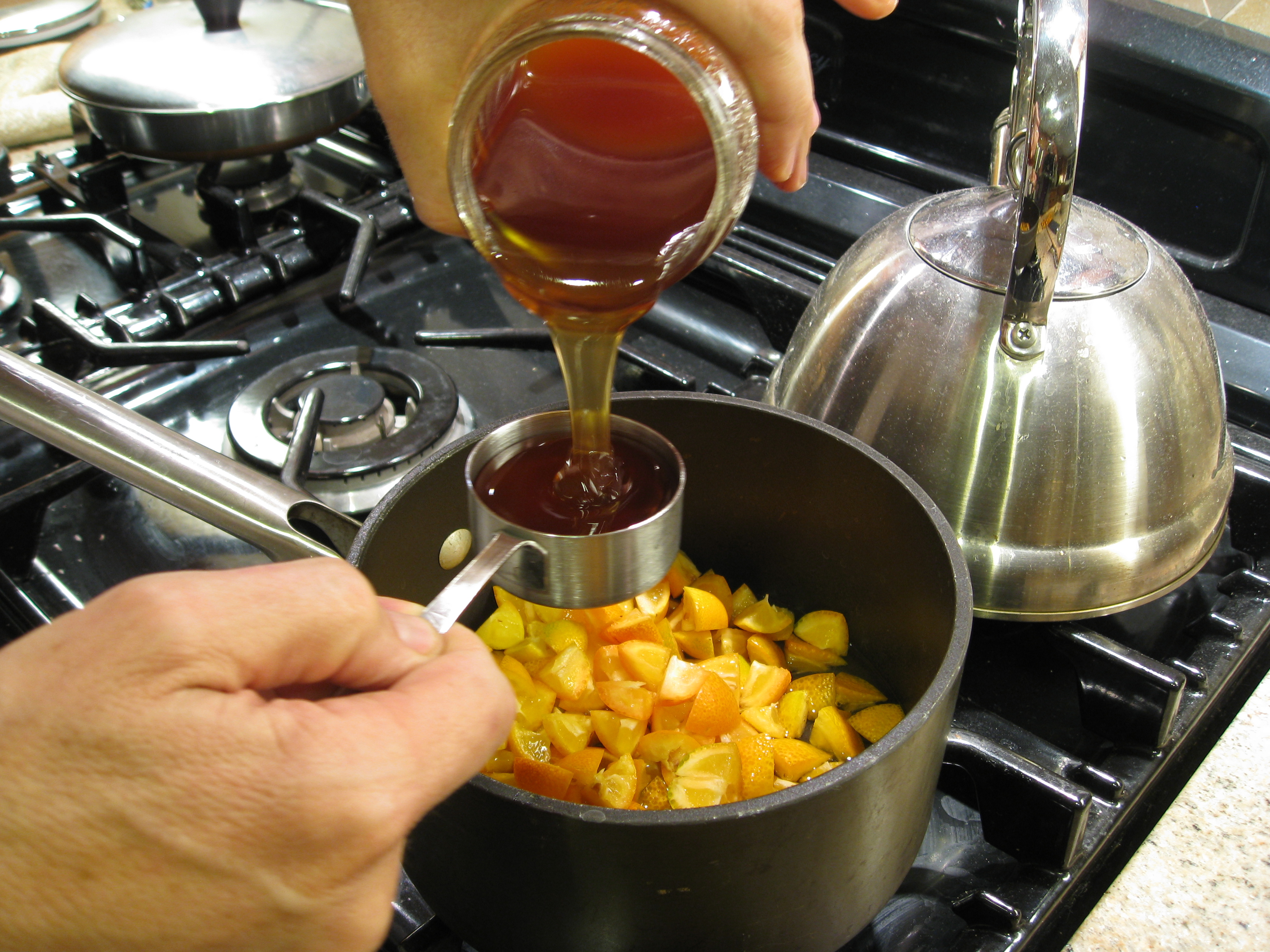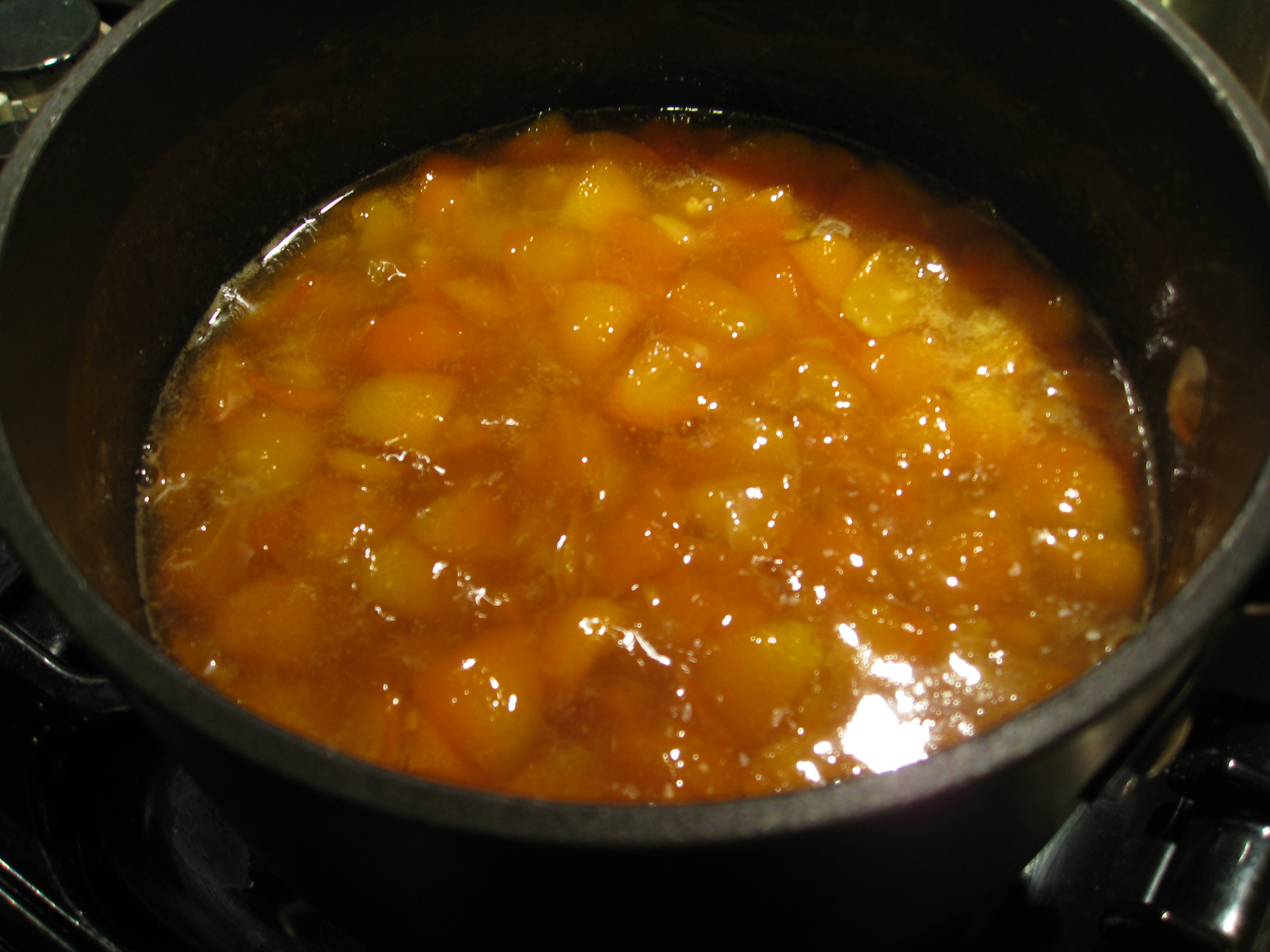 3) Because kumquats vary in sweetness, you may need to add a little more honey to yours, so taste it as it cooks and adjust the sweetness to your liking.
Notes:
Add more honey, yes indeed. The husband has a sweet tooth and the bitterness didn't agree with him. He ended up adding about a cup of honey in total, but it still wasn't sweet enough for him. So he started experimenting…with raisins.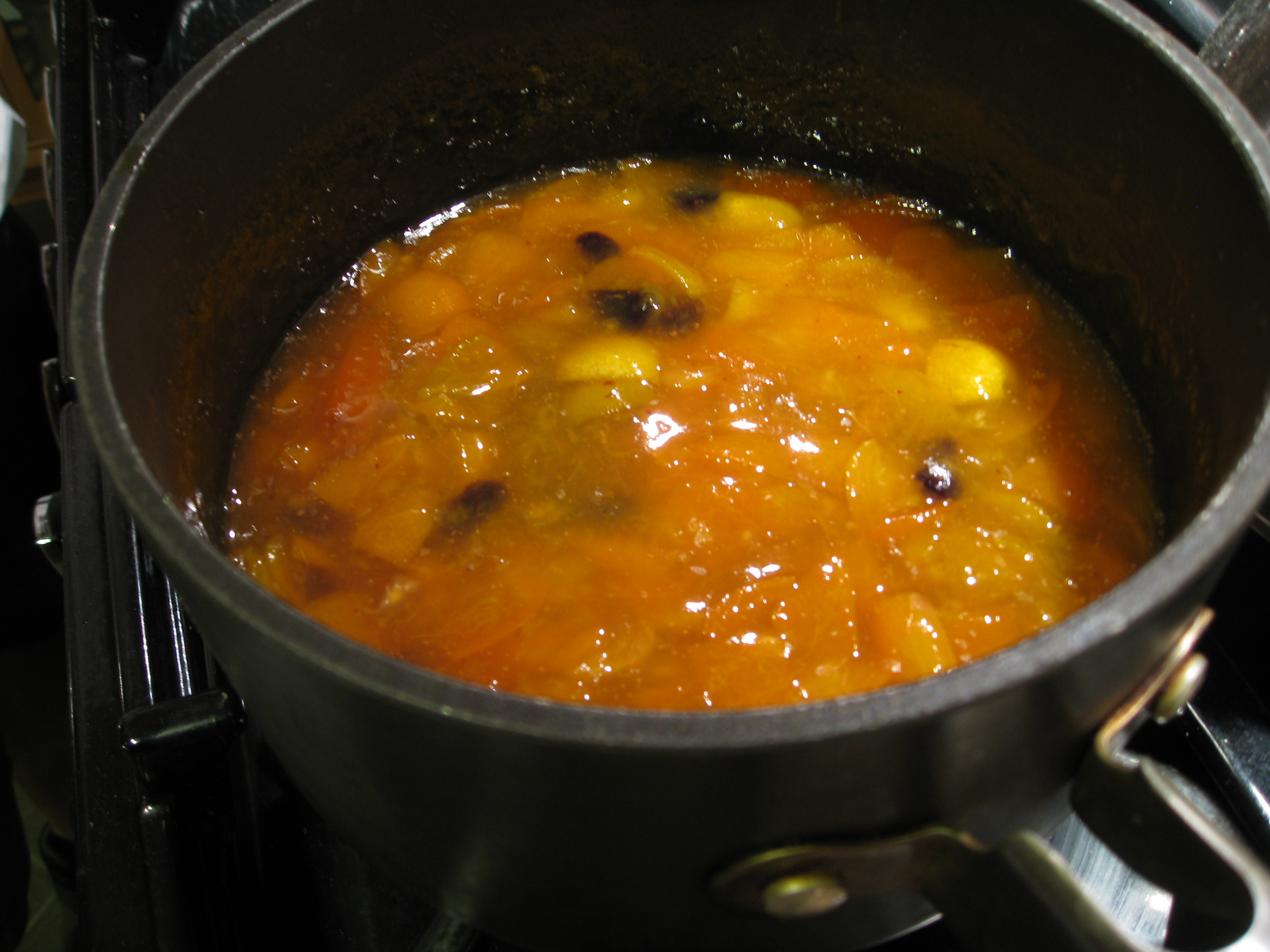 He added about 1/3 cup of raisins for sweetness. "Now we're getting somewhere," he said.
When finished, he reported that the resulting product was runny. Not enough time on the stove, even with the extra simmering. Perhaps the rice wine would have made the difference. Oh, and it's still not sweet enough. He bottled the marmalade into a mason jar…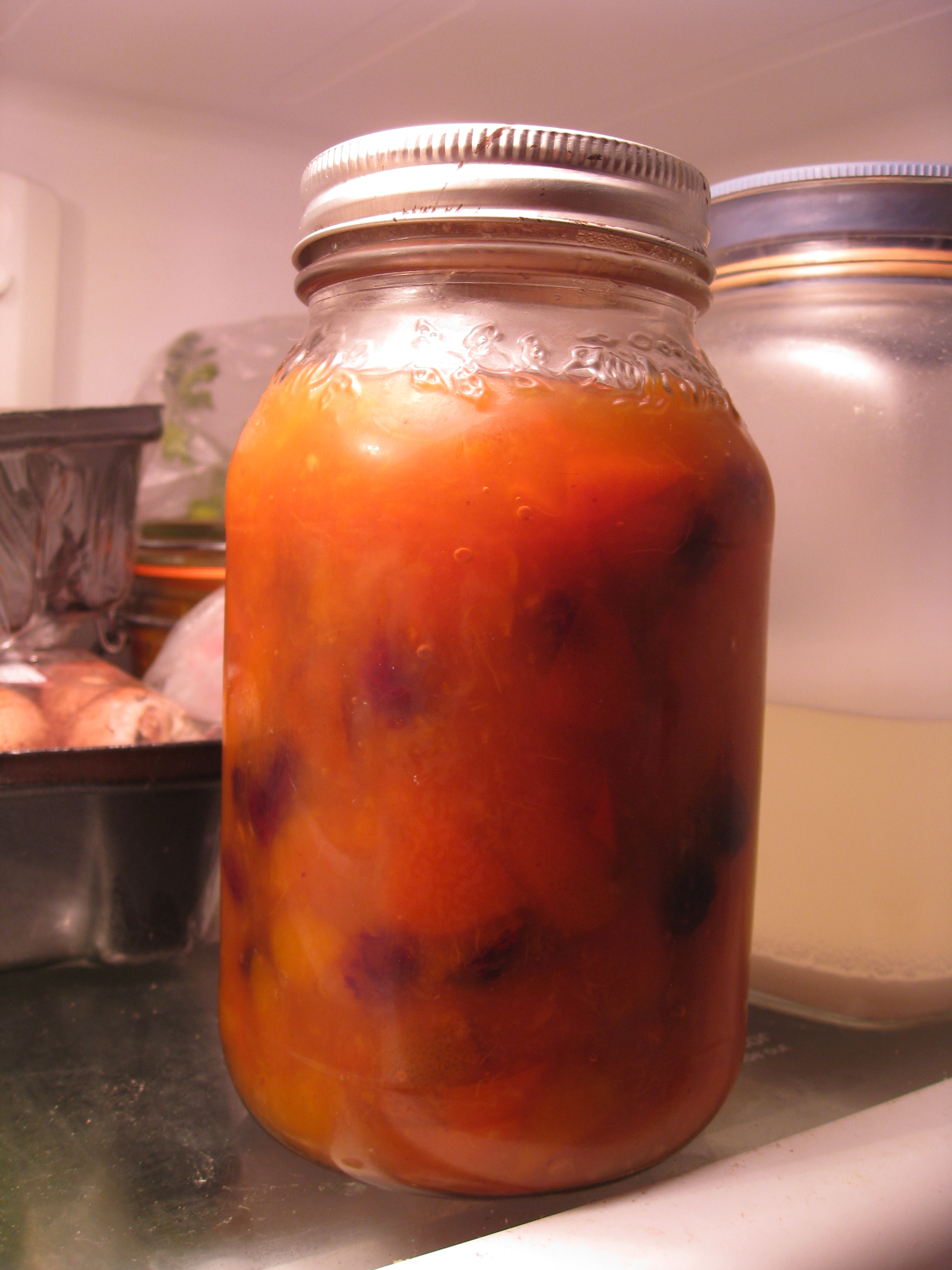 …and then poured a half-inch of maple syrup over the top, mixing it in.
Voila! New recipe: Andrew's Kumquat Marmalade with Raisins & Maple Syrup. He'll be slathering it on toast for quite a while.
How do you like to use kumquats? Post your ideas here.