I fell in love with Silver Edge pumpkin seeds the moment I laid eyes on them. This Mexico native squash wins every beauty contest when it comes to seeds. They're enormous, they're exotic and they have a shiny SILVER EDGE! What could be better? Well…this: they taste delicious.
Silver Edge pumpkins are not grown for the flesh, which is allegedly unpalatable, they are grown for the seeds. Traditionally used in pipian sauce, a green mole-type sauce without the chocolate, Silver Edge seeds can also be roasted. More on that later, but first…the unveiling.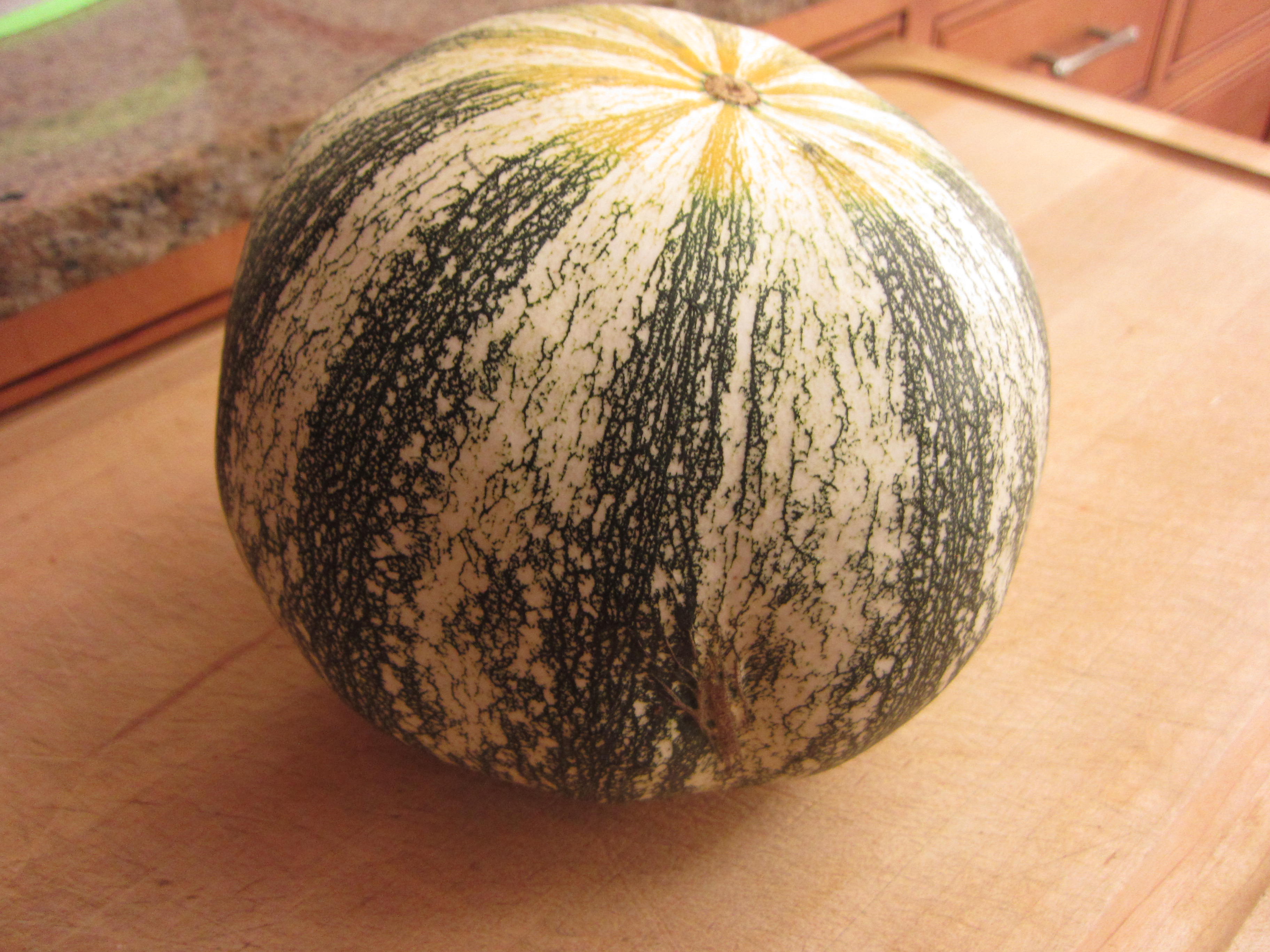 We cracked it open holding our breath. Did it work? Did we get mature seeds?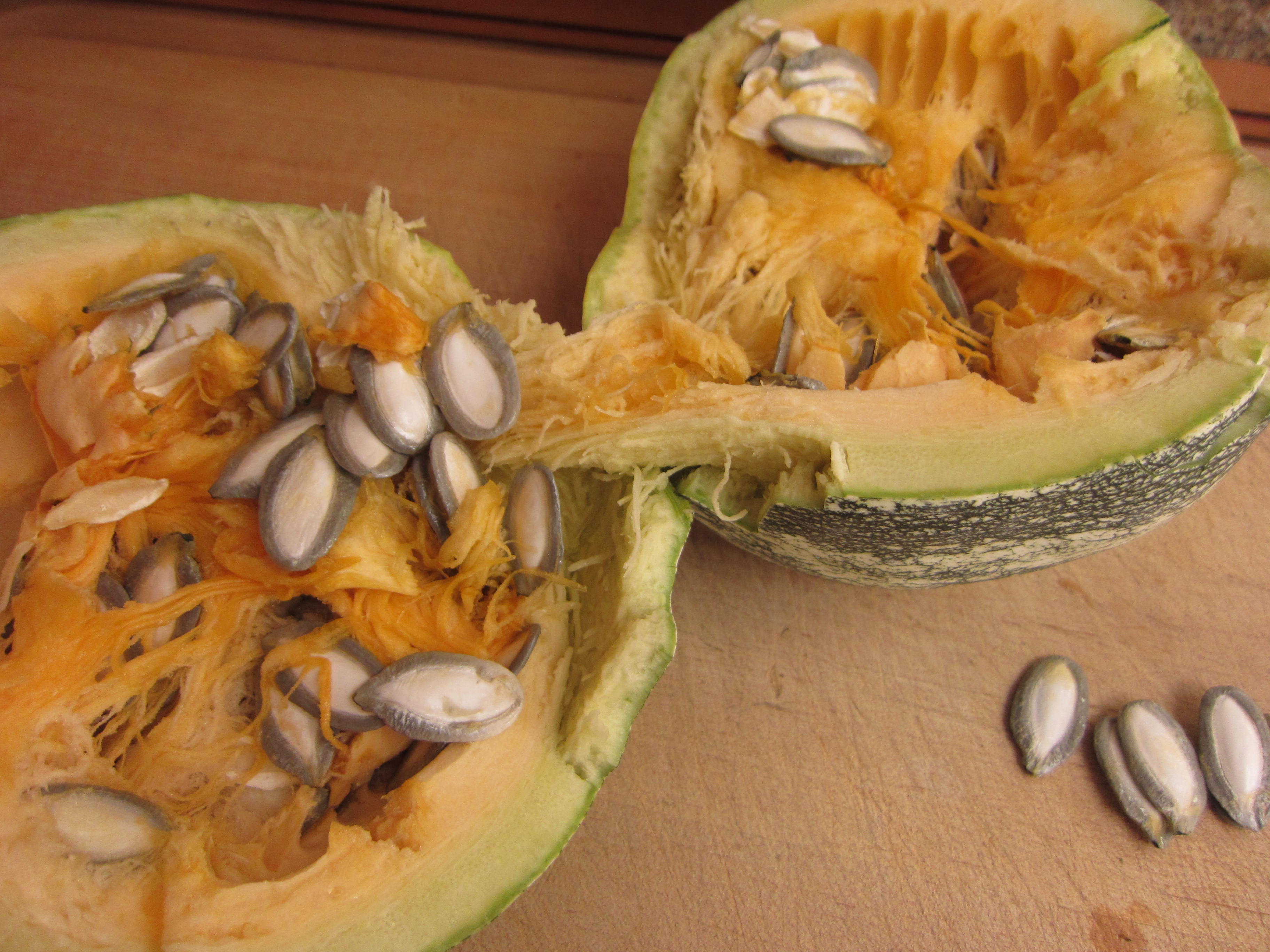 Yes! Success greeted us with these beautiful silver and white seeds. We found the seeds easy to clean from the flesh of the pumpkin. They pop off easily and had very few stringy bits.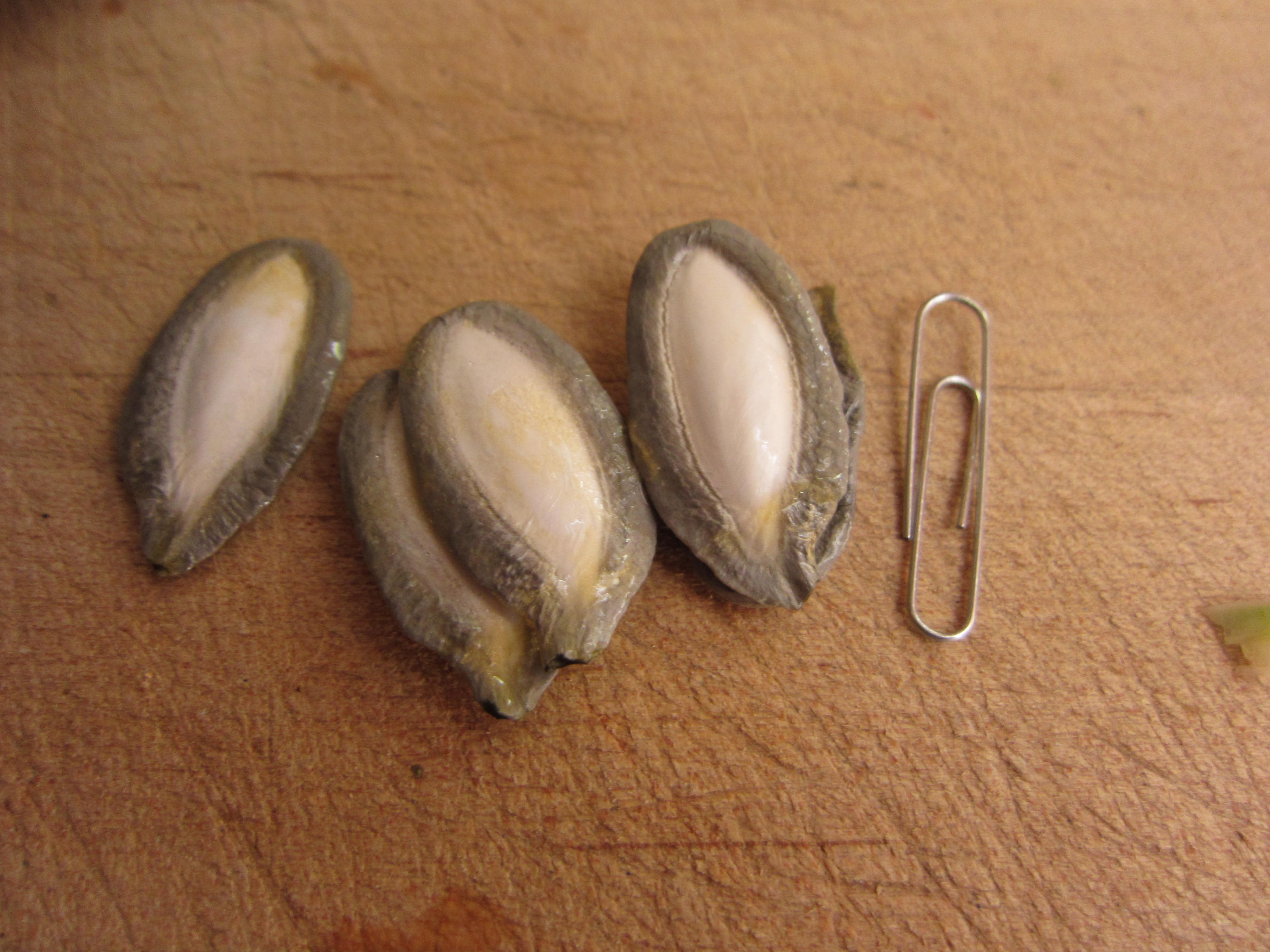 But the real test is whether these little beauties taste good. We weren't about to make a batch of pipian sauce which requires hulling the seeds. We kept it simple: roasted pumpkin seeds done our favorite way.
How to Roast Perfect Pumpkin Seeds – from Oh, She Glows.com
We found this recipe a couple years back and refer to it every fall. After years of burning pumpkin seeds in the oven, or failing to salt them enough, this recipe has remedied the problem. She boils the seeds in salted water for 10 minutes to make them easier to digest. The process also infuses the seeds with salty goodness, but not too much. You still add salt before roasting them. They, indeed, come out perfect.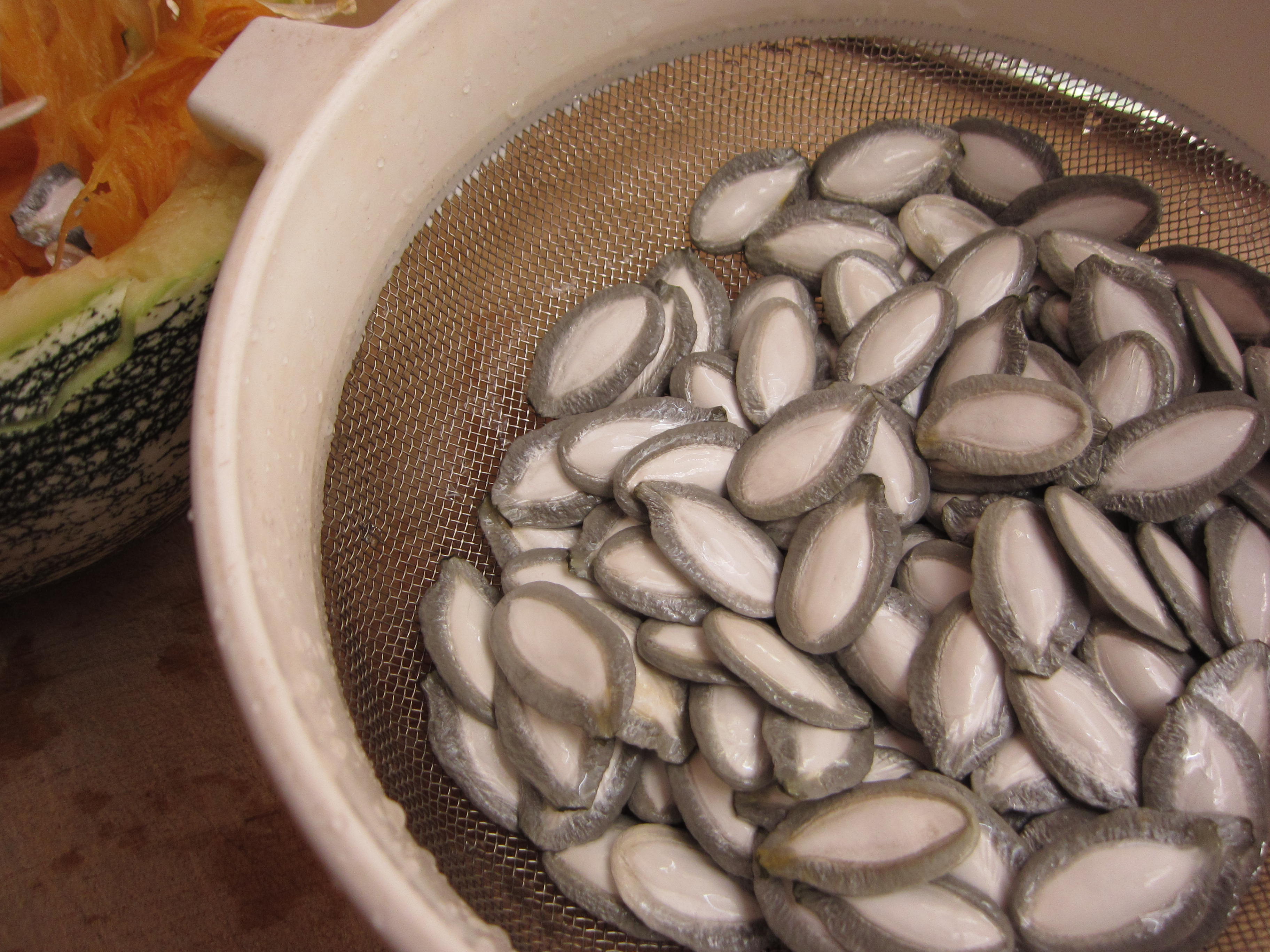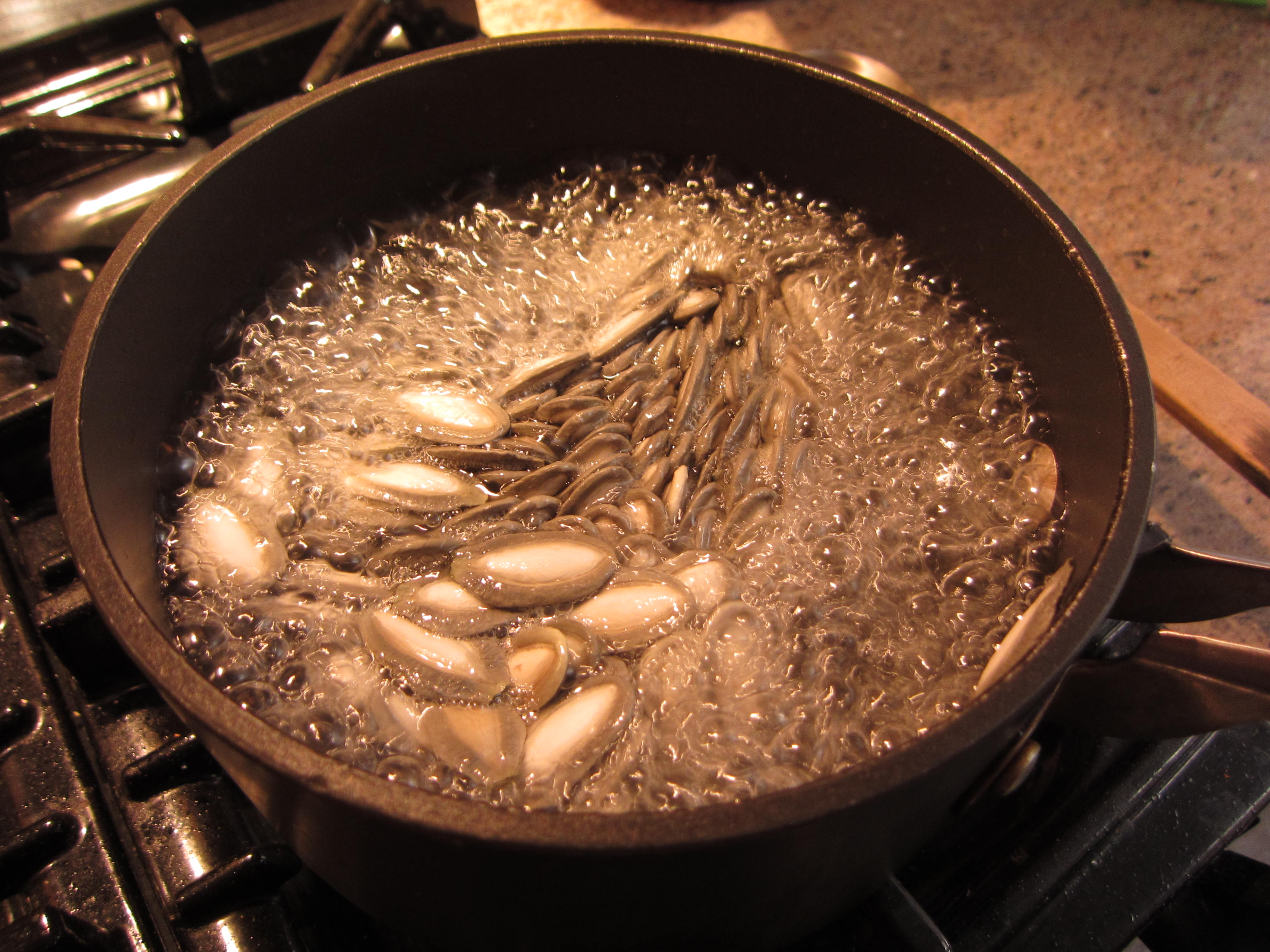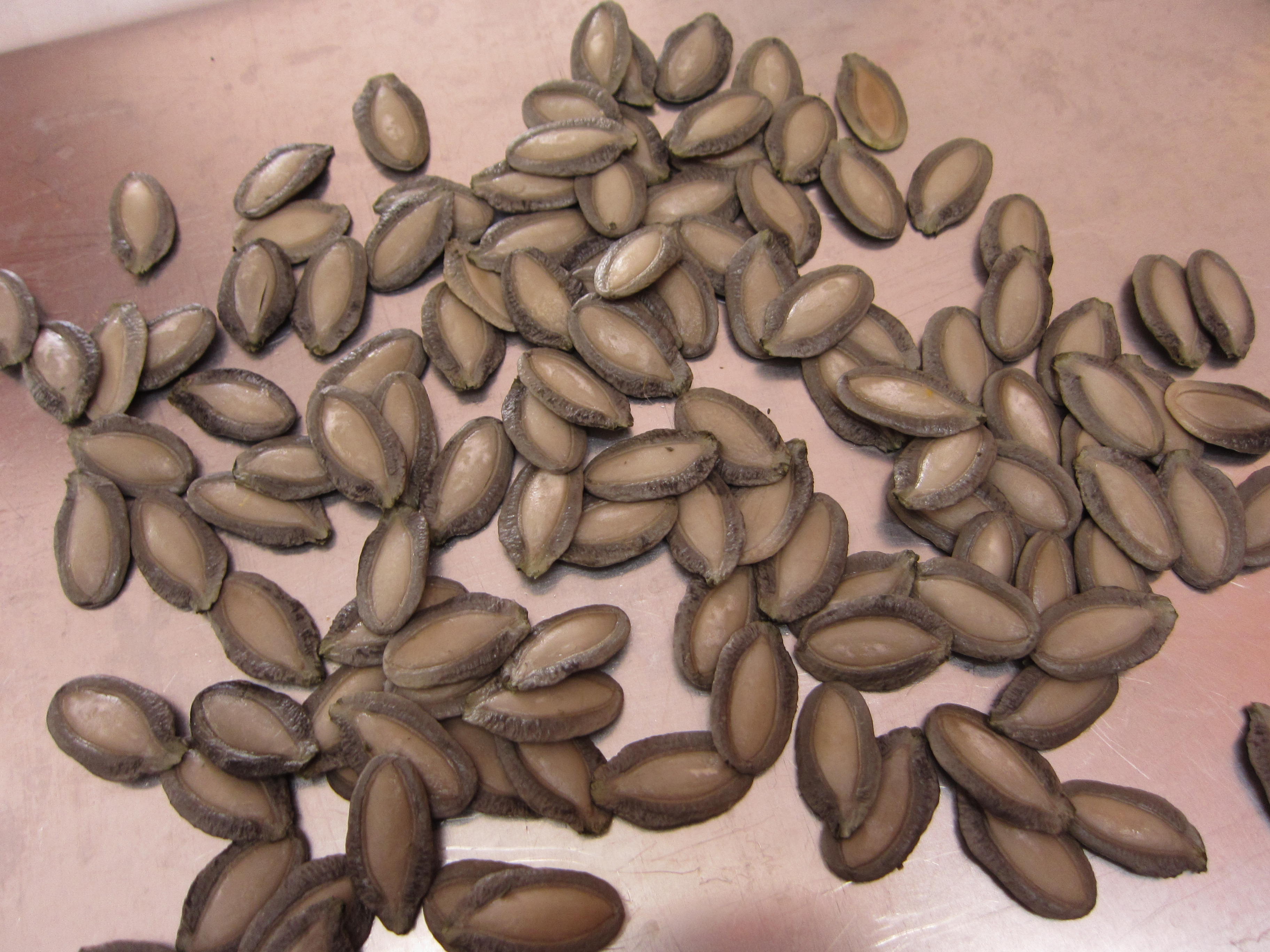 She instructs us to bake for 10 minutes, then remove and stir, then bake for another 8-10 minutes. We found this timing to be right for the larger Silver Edge seeds as well. Read her blog for how to test for doneness.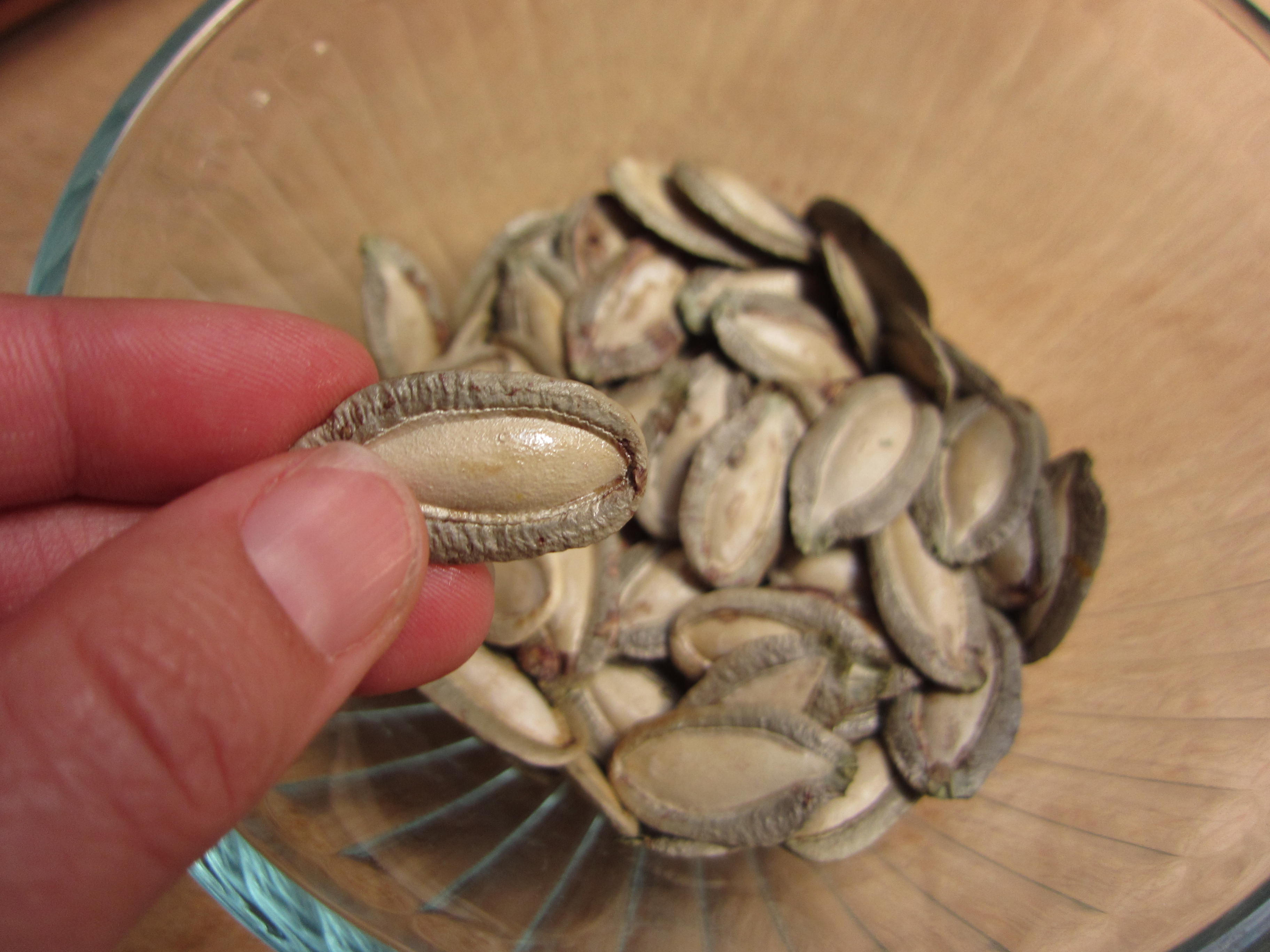 The color darkens to a soft gray when you boil them, but don't let that put you off. They taste delicious. Just don't eat too many at once. Pumpkin seeds have a lot of fiber…We'll just say that. As for the flesh, we fed it to our chickens. So there was no waste there.
Fall is on its way, get ready for plenty of pumpkin goodness. Put Silver Edge pumpkins on your list to grow next spring! You can find seeds from many seed companies including Native Seeds / SEARCH.