I have a confession. I'm a soap addict. I can't resist a luxurious, emollient, naturally-fragranced bar of soap. As a gardener, there's nothing more satisfying than massaging an exfoliating bar into your hands, scrubbing off layers of tomato plant juices. When Godai Soaps offered to send me their full line of bar soaps for review, I swooned.
Now let's be clear. I'm picky. You'll never find me in a stinky soap shop. Perfumes and dyes are not welcome here. That stuff makes my eyes burn. Godai formulates its products with certified organic ingredients from natural sources. Each bar they sent passed the smell test: Subtle, transportive, and nourishing.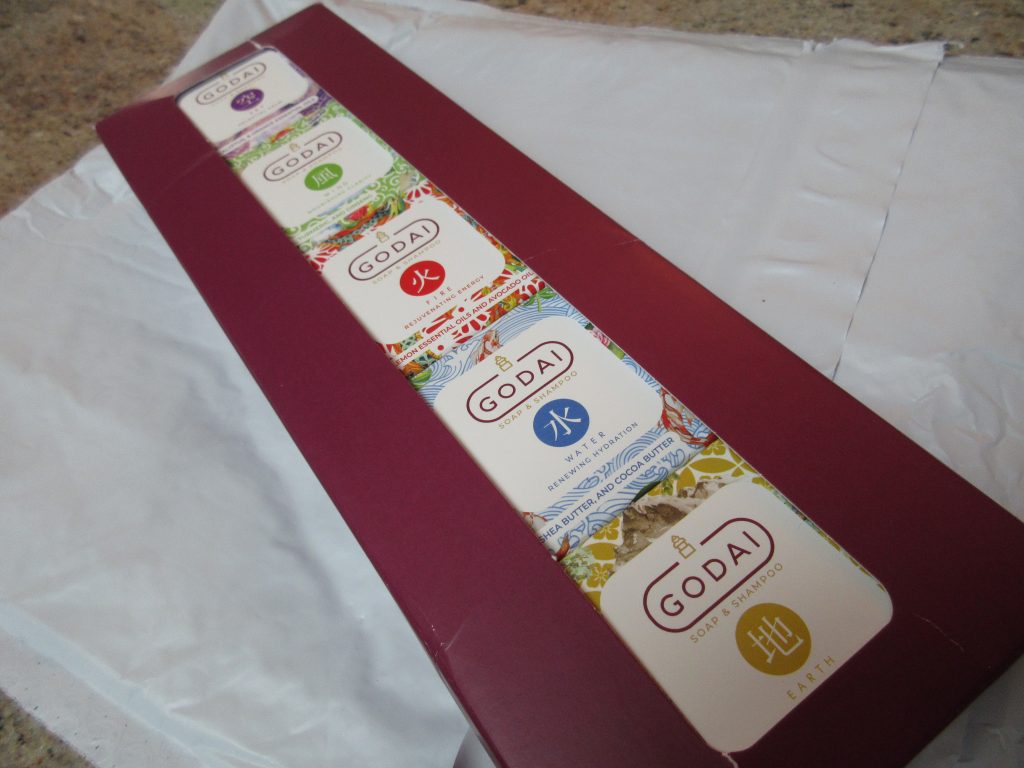 What's Godai?
"Godai五大 is the Japanese term for Five (go) and Great (dai) and refers to the five elements of earth or ground (Chi), water (Sui), fire (or), wind (Fu), and sky or void (ku)." Each bar represents one of the five elements, and uses essential oils that calm, excite, balance, hydrate, and nourish.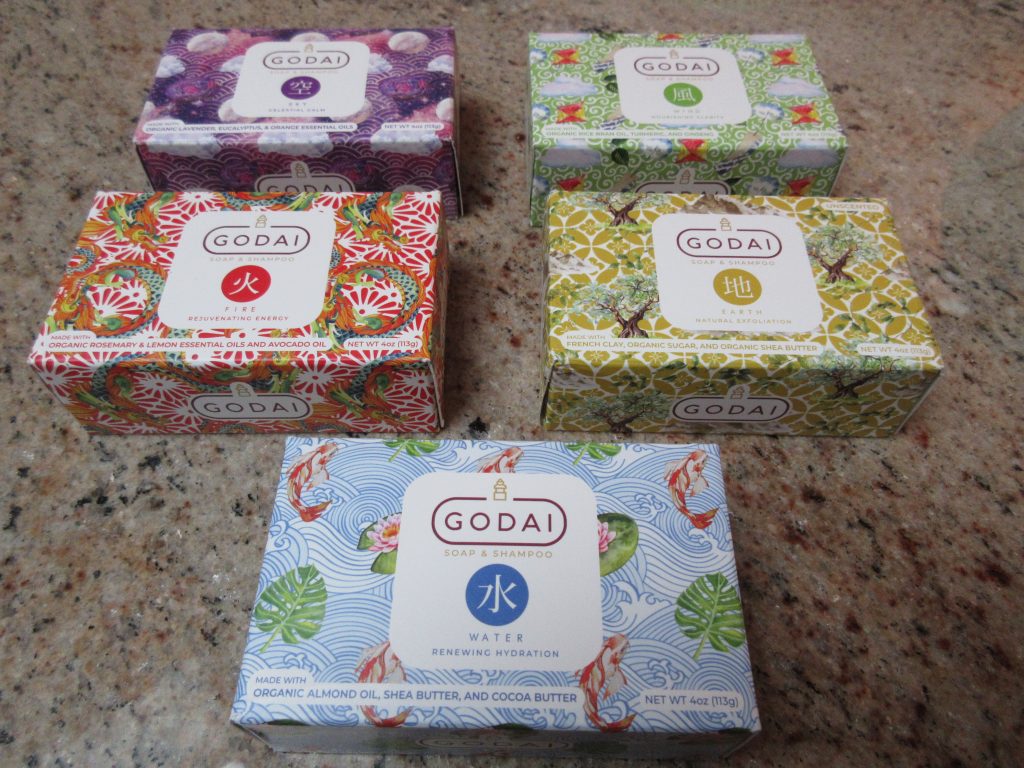 Testing Godai
We started with a bar each in the kitchen and bathroom, Earth and Sky respectively. The Earth bar features green clay, and offers a satisfying exfoliant that easily erased grease and sticky bread dough from hands.
The Sky bar with lavender and eucalyptus made me feel instantly calm when I entered the room. Not too strong, just enough to make me feel like I was somewhere else.
Since the label says "soap and shampoo" I wanted to test it on my hair. We've been using bar shampoo for years in this house (no plastic) so it was time to compare the Water bar. It lathers beautifully and smells like the great outdoors.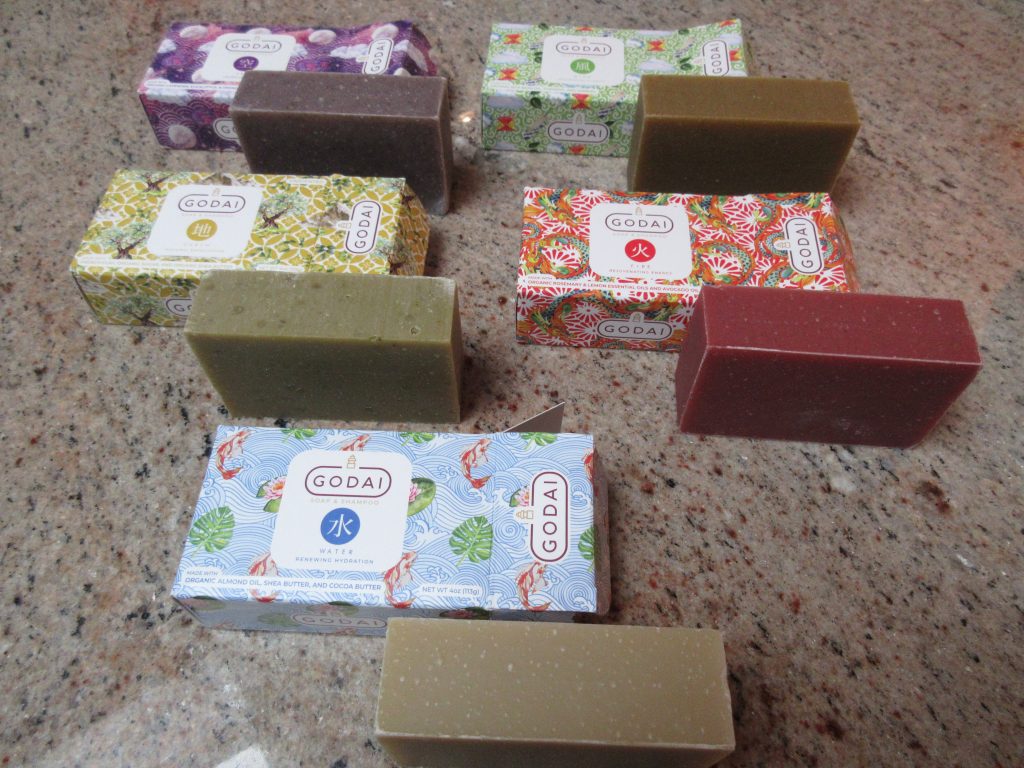 Results
Some bar soaps become soggy over time and disintegrate prematurely (possibly from improper or inadequate curing). Godai soap stayed firm through the life of the bar. That's a huge plus for me. The essential oils remained subtle and pleasing start-to-finish. Each imparts a spa-escape feeling without the expensive trip to the spa.
Add to this the fact that Godai uses certified organic ingredients, is vegan, non-GMO, and cruelty-free, and you have a perfect product.