Our summer garden is growing strong, and since we've posted about new varieties and projects earlier in the season, I thought I'd post an update to share how things are going. We've seen successes and failures this year, but that hasn't stopped us from harvesting the bounty this summer. Take a look: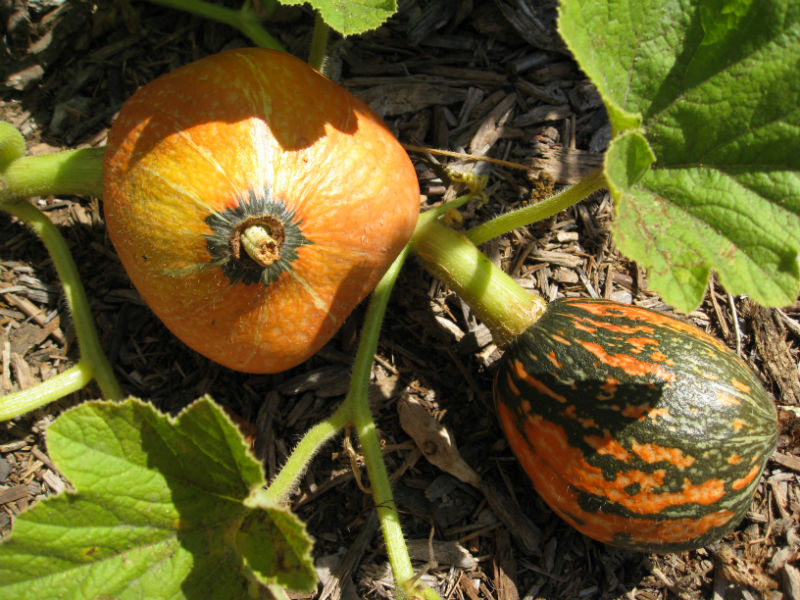 Sure we have leaf miners and powdery mildew, but the Lakota squash is still beautiful and interesting in a summer garden.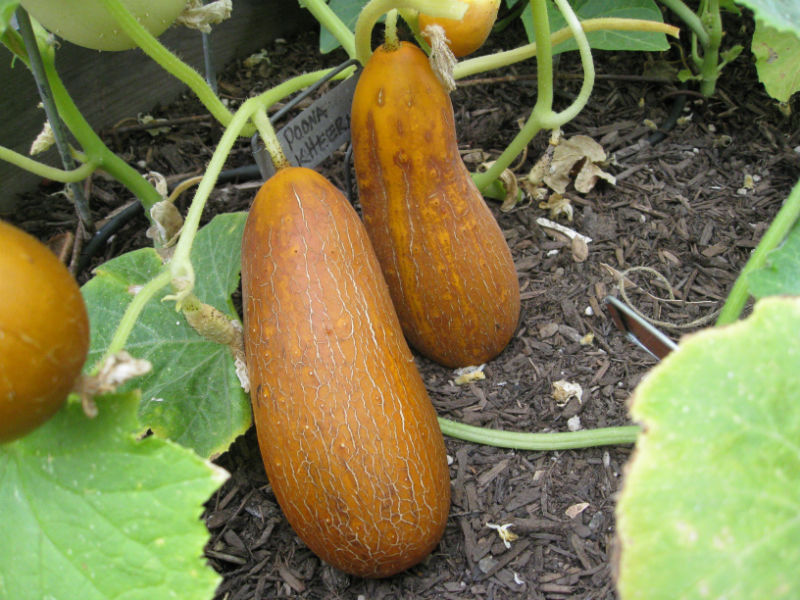 Our Poona Kheera cucumbers developed this amazing russet skin. Such a great addition to the garden this year!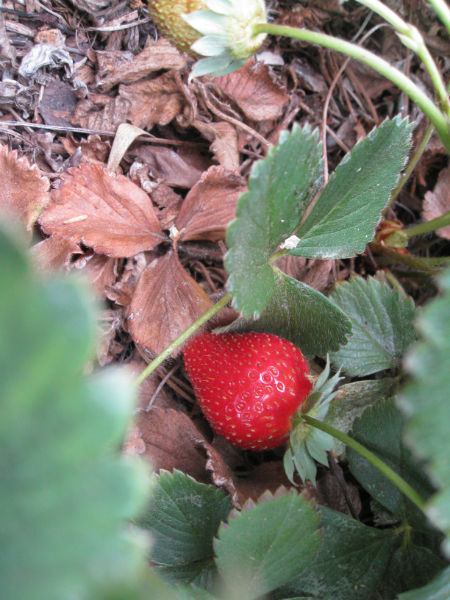 Despite a bout of downy mildew, our strawberries are still thriving with the help of some compost and kelp emulsion.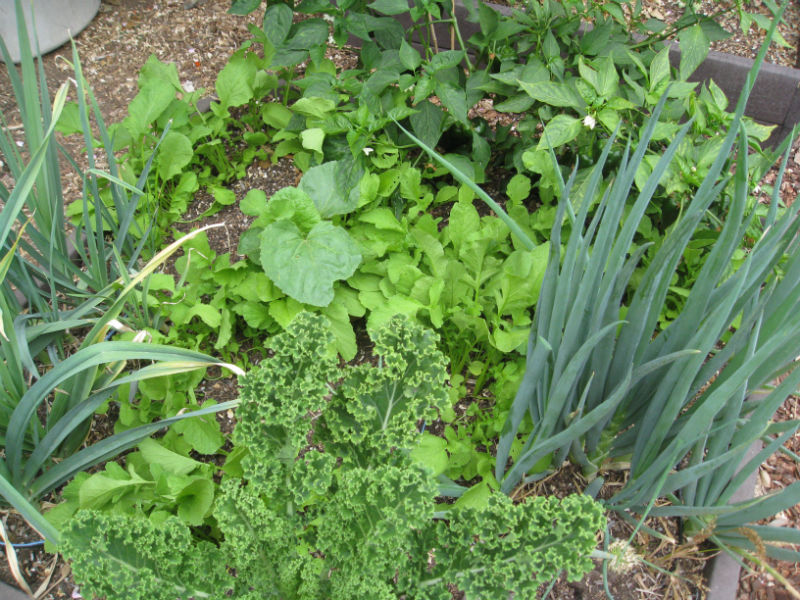 Our millet experiment failed miserably (cat kept digging up the seedlings), so we threw some Cherry Belle radish seeds in the empty space in early June. Since we had the marine layer keeping things cool, they took off in no time, filling in the gaps between green onions (on right – okay, huge and out of control, I admit), leeks (left), leftover kale and our 2nd year Poblanos (top).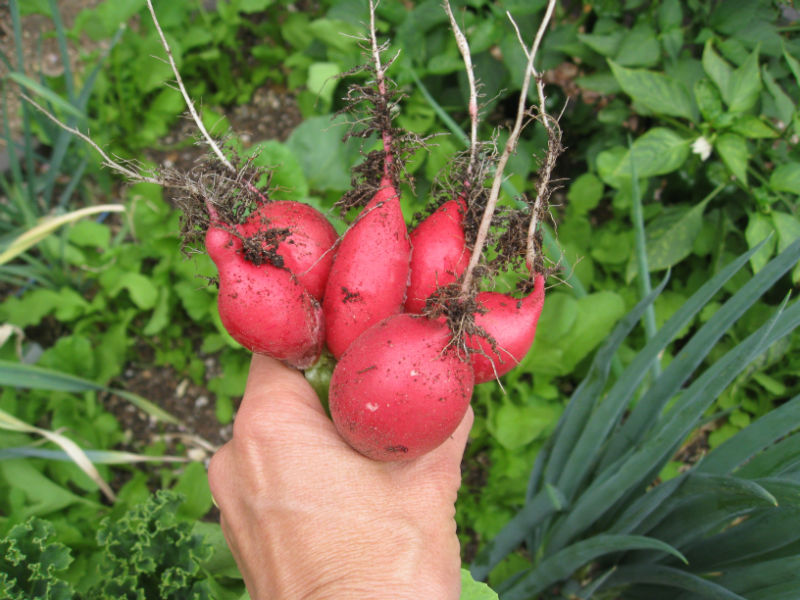 We're harvesting a few onions that were planted out in March/April. When the tops fall over, it's time to pick.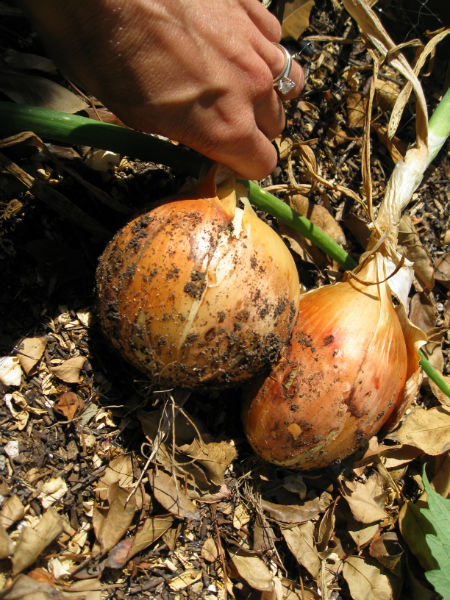 We still have some Italian red onions in the ground, which are taking longer. We planted an entire bed of them from seed–3 times–but only 4 took. Better luck next year. In the meanwhile we'll enjoy what we can harvest.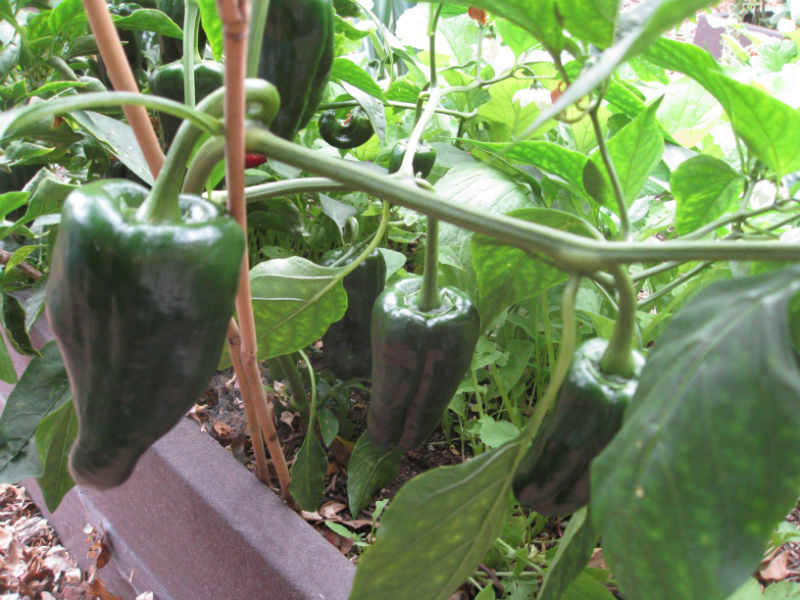 We're using bamboo stakes to prop up our 2-yr-old poblano pepper. I'm convinced that's the trick to growing peppers in coastal California–leave them in the ground when they barely grow in year 1, then watch them take off in year 2.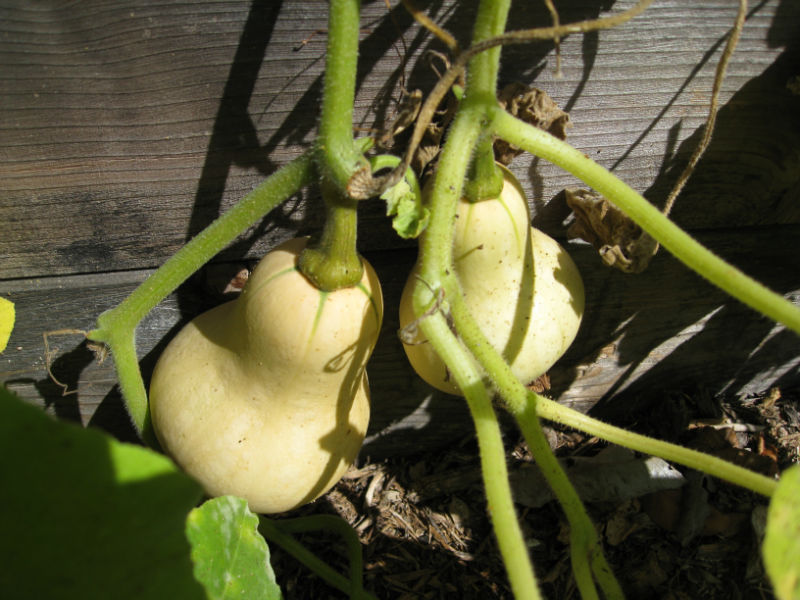 Next up, edamame. We grew our own last year and it has ruined us forever. They're so sweet and delicious, you'll never want to eat store bought edamame again (plus these are non-GMO). We had to replant several times to fill in the gaps, but in the end we'll have enough to enjoy over a few meals.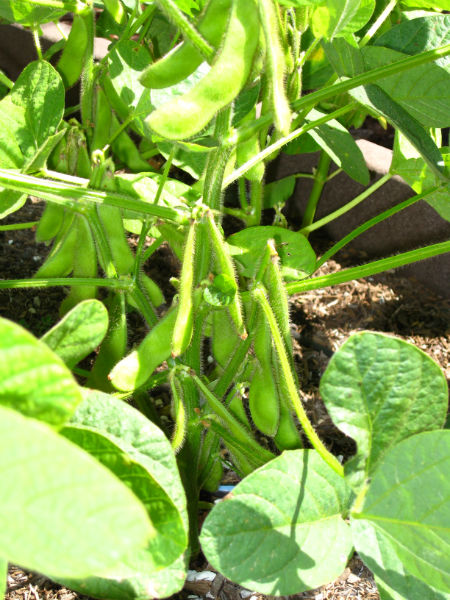 Some things just take off in the garden without explanation. This happens to be a great year for peppers. Even our first-year peppers, like this jalapeno, are full of fruit. I'm not looking a gift horse in the mouth, but I wish I know why these did so well this year.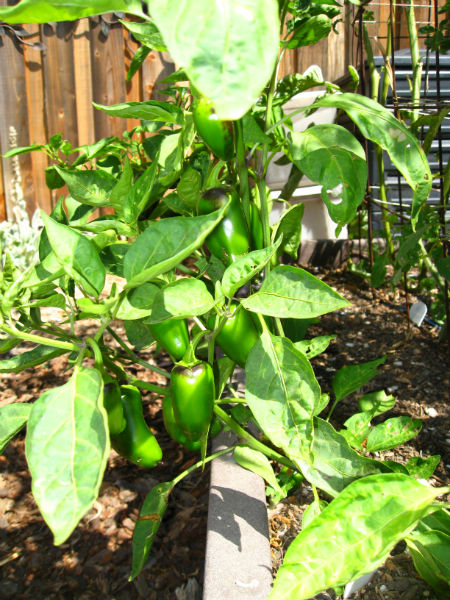 The biggest failure of the year has been tomatoes. Blight, blight, blight. We didn't catch it early enough and now we're suffering. Our plants are denuded and sad, but there are still tomatoes ripening on the vine. We'll take what we can get.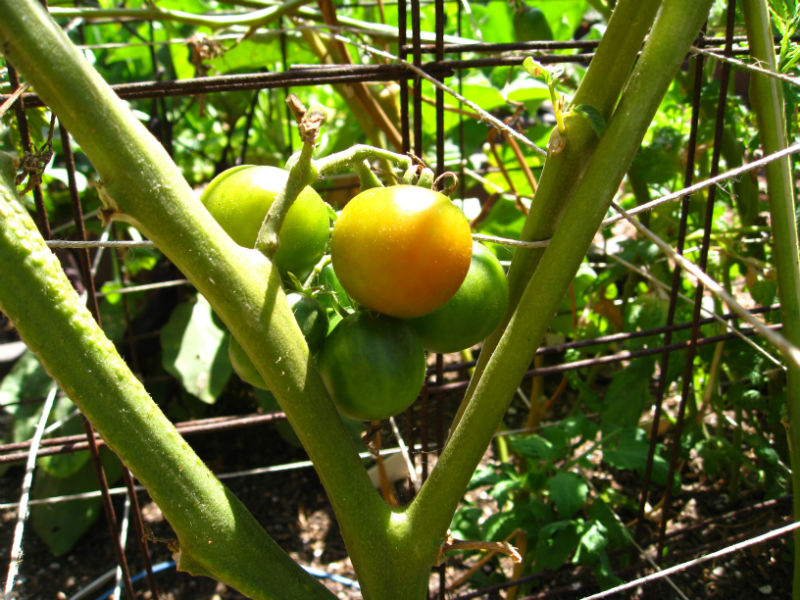 On the up side, our asparagus is doing very well this year, after a slow start. Now we're picking spears every day. Have you ever had raw asparagus straight from the garden? It's like candy.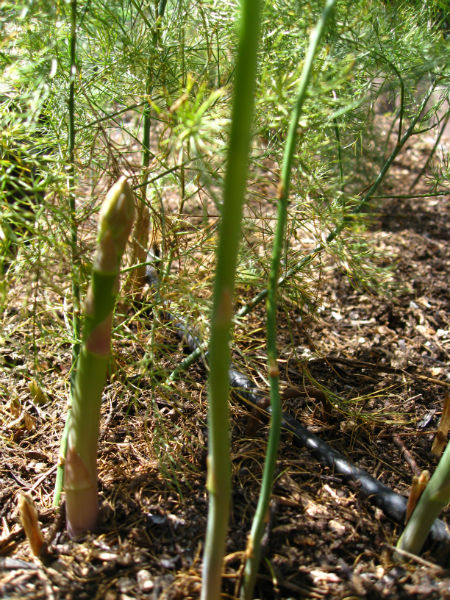 Last but not least, we're growing eggplant which, like peppers, are doing very well this year. Our Japanese eggplant has ready-to-pick fruit while our Italian varieties are just starting to flower.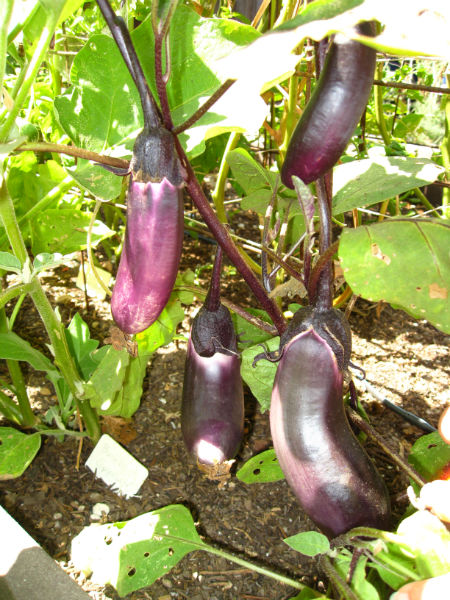 So, what's growin' on in your garden this summer? Report your findings below. We love hearing what's working and not working for you.