It appears that the holiday season has officially begun, so in the spirit of giving, we're digging into our treasure trove for something special to give away to you, our faithful gardenerd readership.
Oh, it's special, believe me. In fact, it's not even available anymore. That's right, you can't get this gem anywhere else. What is it? Behold: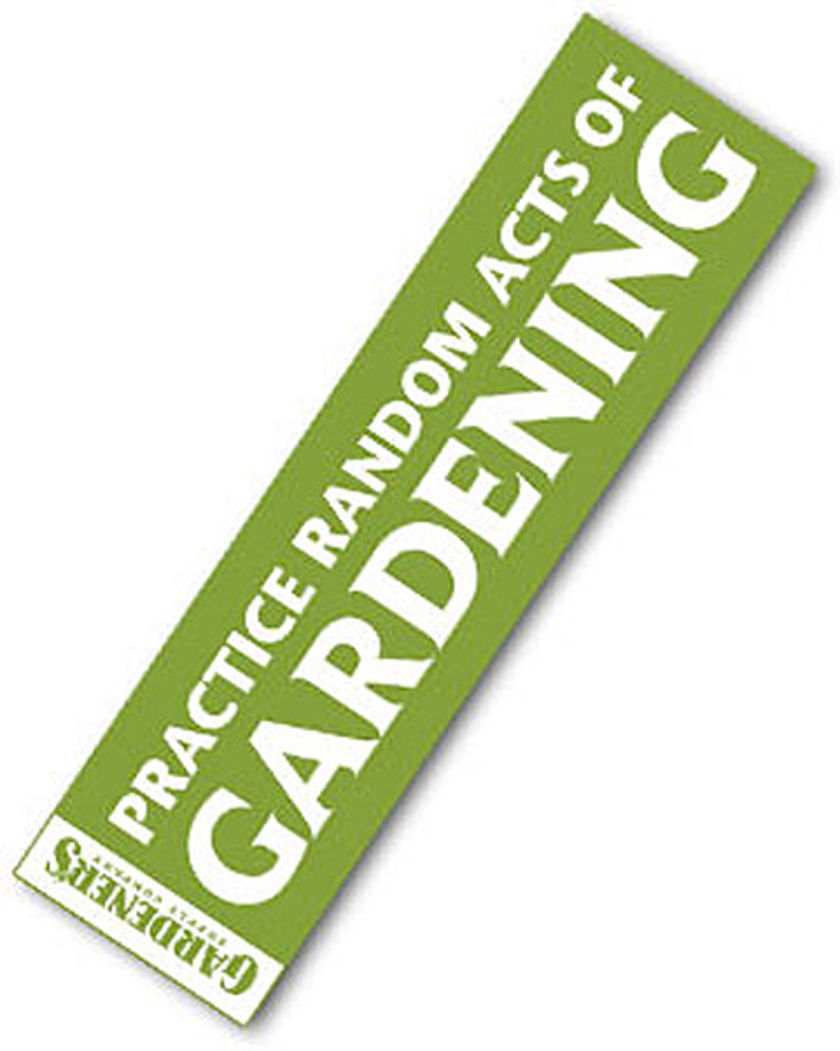 Funny how something becomes more valuable once it's not available anymore? We thought so. So how do you win this fantastic, no-longer-available bumper sticker? Here's how:
1) Go to our Facebook page and click 'like'
Already a fan? Then follow us on Twitter.
Already doing both of those? Then connect with us on Instagram.
2) Post a comment below about what random act of gardening you might engage in, should you win this bumper sticker.
That's it!
One lucky winner will be chosen at random (social media connections will be verified). Entry deadline is Wednesday, November 12. The winner of the giveaway will be announced in our weekly e-blast on Thursday, November 13.
Here's one idea to get you started: The pothole gardener
Good luck!