It's holiday time, which means thoughtful gifts and good cheer with loved ones. It also means, for many people, a winter without fresh greens in the garden. Thankfully, we can sprout seeds indoors for snipping into salads, soups and more all winter long.
Our regular readers may recall that we attempted to sprout seeds in a Mason jar not too long ago. It was a lot of work for a few dollars-worth of sprouts. If only it were easier…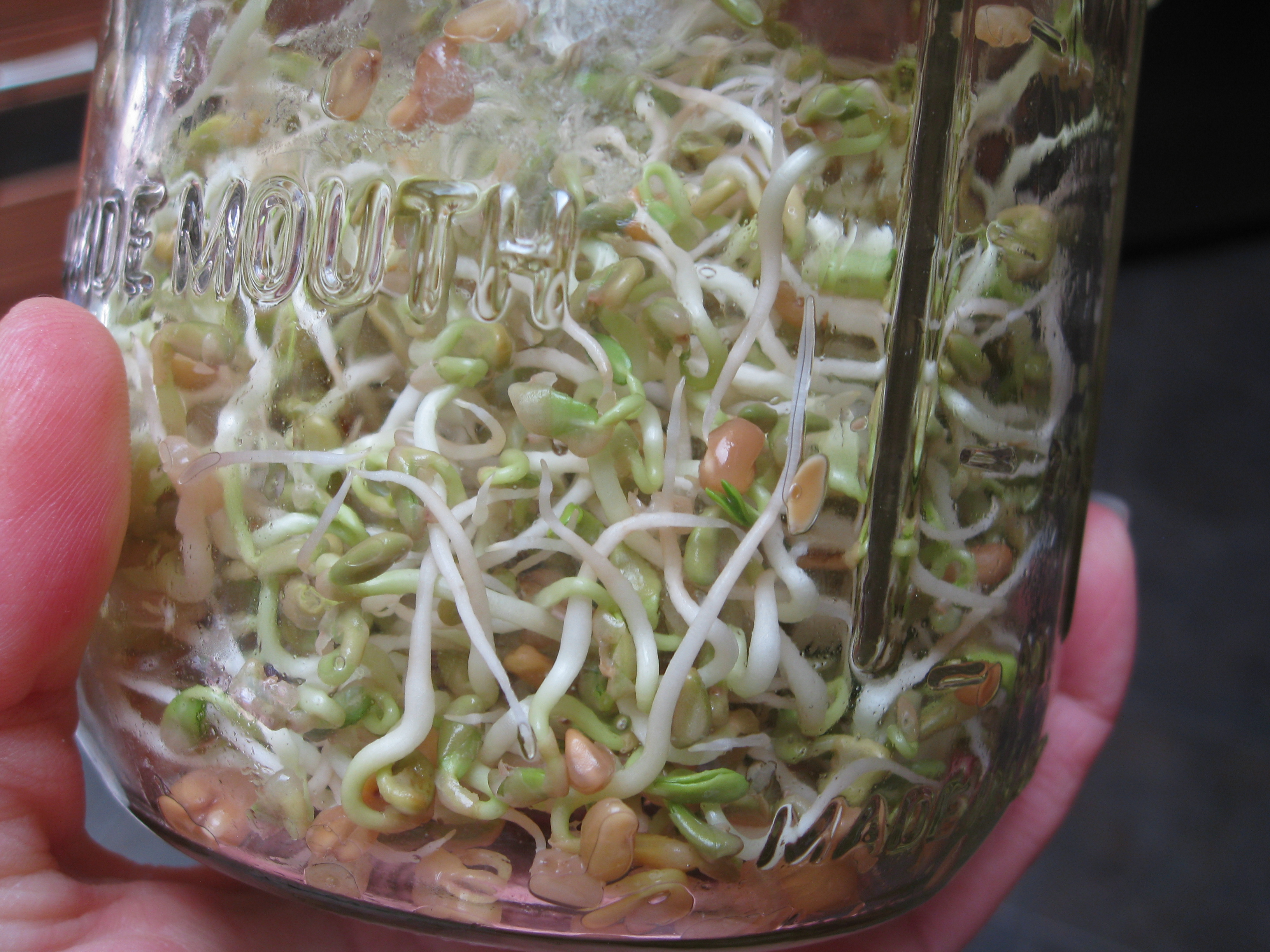 Imagine our delight when the folks at Mercola.com approached us to do a giveaway for their Sprouting Seeds and Sprout Doctor Kit this week. Just the IDEA that sprouting could be less of a hassle made us want to partner up. Of course, we need to state publicly that, as with everything that Gardenerd promotes, we receive no monetary compensation for doing this and opinions expressed here are strictly our own. We're just spreading the good news.
What You Get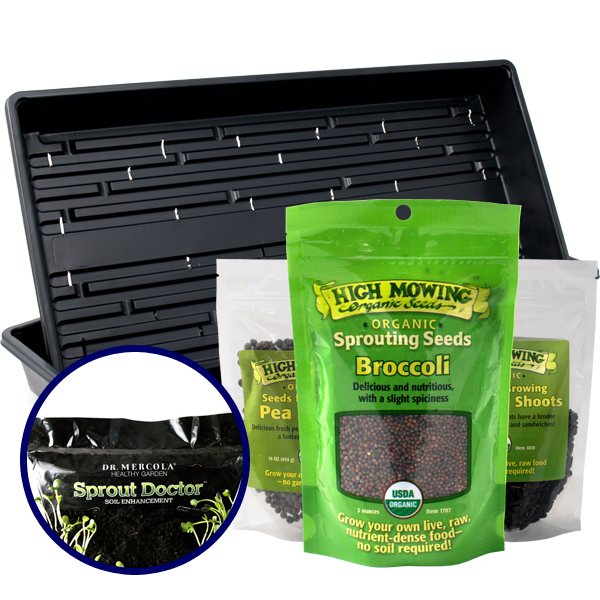 The giveaway package is generous, to say the least. It includes the following:
4 bags of Broccoli Sprouts
3 bags of Pea Shoots
3 bags of Sunflower Shoots
3 Sprouting Tray Tops (slotted for drainage)
3 Sprouting Tray Bottoms (water reservoir)
3 Sprout Doctor Soil Enhancement
The broccoli, pea and sunflower seeds come from High Mowing Organic Seeds, so you know they are good quality, organic seeds. The Soil Enhancement is made with organic compost, worm castings, organic kelp meal and biochar. All good things for your garden!
The two-level trays make it easy to grow sprouts so you don't have to rinse them 3-4 times per day. You're growing in a soil medium and the water is in the reservoir below. Just like growing seedlings you would raise for the garden, but you'll be harvesting them in the sprout stage indoors this winter. Yummy!
You can add sprouts to smoothies, juice them along with other greens and fruits, or just throw them on top of your dinner. It couldn't be easier with this setup…really, trust us on this one.
How to Win
To enter the giveaway, post a comment below by Dec. 17, 2014, sharing how you like to use sprouts. One lucky winner will be chosen at random and announced in the Gardenerd weekly update on Dec. 18, 2014. Good luck!