While up in Santa Cruz, we visited an amazing farm near the ocean. The reason why it's so amazing goes beyond its glorious rows of dahlias, kale and salad greens. It's the farm's mission to give homeless people a new life.
Natural Bridges Farm is a certified organic, U-pick farm with a CSA component for local residents. It is run by the Homeless Garden Project, which offers "job training, a safe and beautiful community space, and delicious, local, organic produce."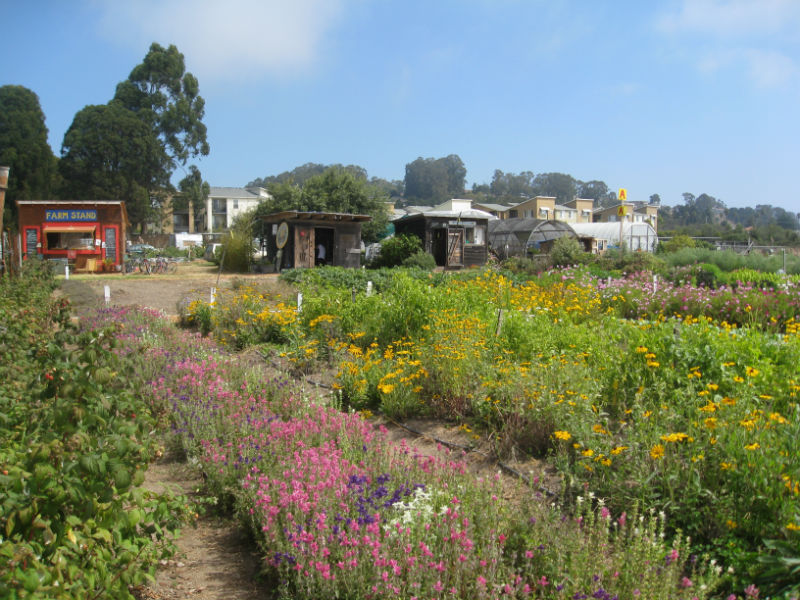 Don Lessard took us on a tour of the grounds, past the stunning rows of Bells of Ireland and Swiss chard plants.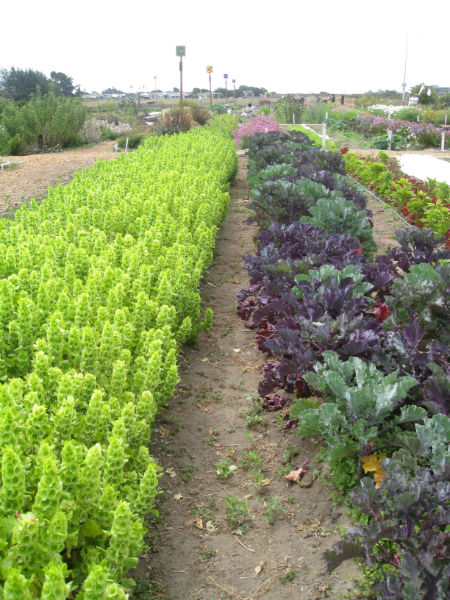 We walked past the Peace Potatoes, grown in the shape of a peace symbol: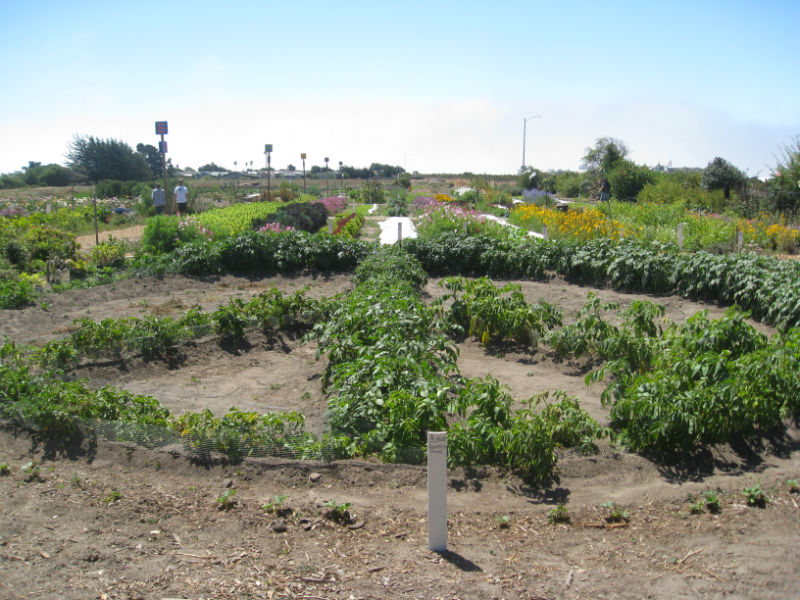 If my memory serves (because I didn't write it down, sadly), the farm accepts 15 trainees for a two-year program. They learn skills that help them find work, earn money and transition to finding a home in the world. It takes commitment, but those who have graduated have gone on to do just that.
The farm boasts a harvest of magnificent proportions for its members:
262 flats of strawberries, 1125 bunches of basil, 440 baskets of padron peppers, 1247 bunches of kale, and 57 buckets of Zinnias. They also make and sell products for the Holiday Store, mainly with dried flowers from the garden.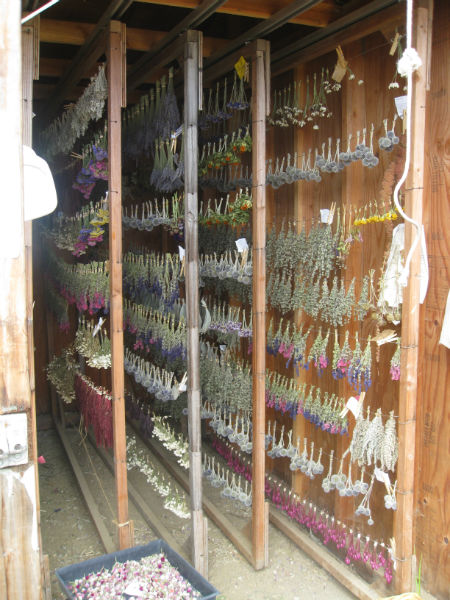 Farm trainees make dried wreaths, strawberry jam, herbed shortbread, potpourri, and soy and beeswax candles.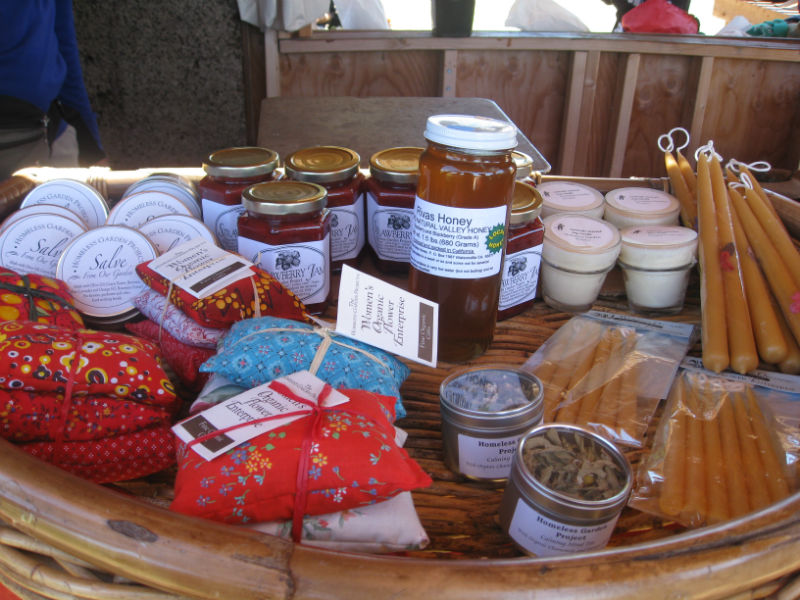 We were about to say goodbye, when the lunch bell rang. Don invited us to sit down for a meal. Visitors to the garden can buy lunch while they pick flowers, but the staff insisted that we join them on the house. We humbly took a plate and enjoyed a delicious and colorful salad, grown steps away.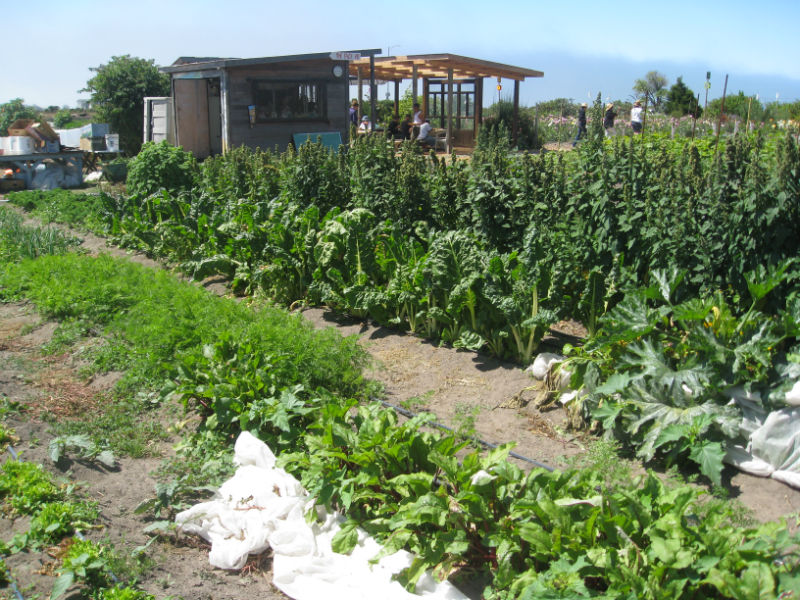 If you live in the Santa Cruz area, or plan to make a visit to SC, do stop by Natural Bridges Farm. It's one of the places in this world that gives me hope. If you can't visit, consider supporting them from afar. Choose from the items on the Farm's wish list to help them flourish and help even more people. You know it's for a good cause.