As Autumn sets in, it's time to harvest sweet potatoes. They have spent the last three or four months growing in warm weather, but before frost hits (or as soon as it does) those sweet potatoes have to come out.
We planting a sampler pack of three different varieties in May. It was a first for the Gardenerd Test Garden. The sampler featured two slips each of All Purple, North Carolina White, and Ginseng.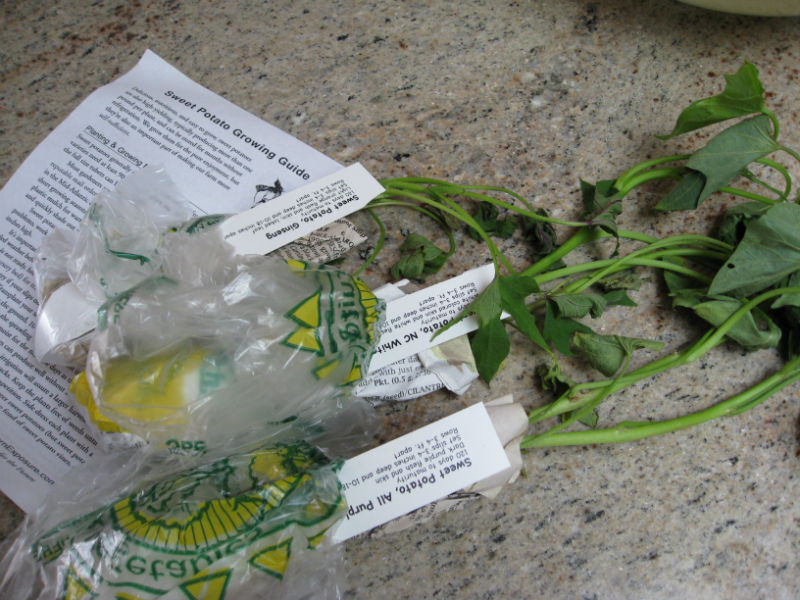 They look pretty sad to start out, but soon they developed new growth.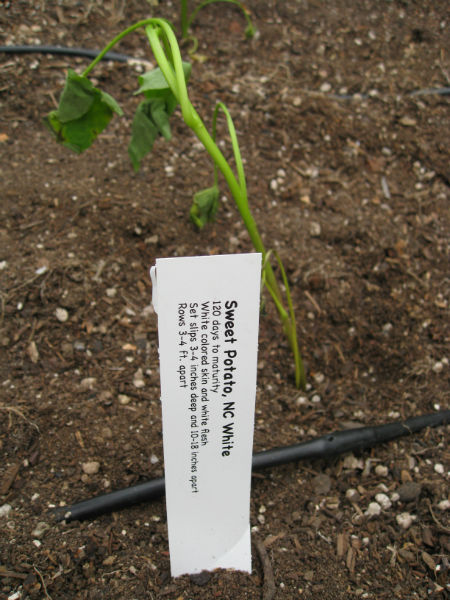 We watered and fed them through the summer. Now it's time to harvest. In some climates the plants flower, indicating that it's time to harvest, but here in Southern California, we didn't see much flowering. That's not uncommon. The next indicator of readiness is a change in foliage color – green to yellow.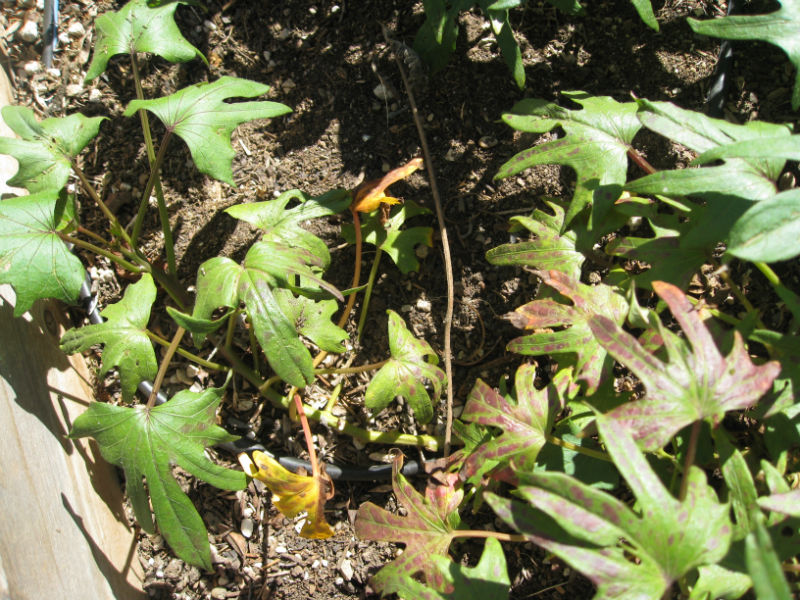 We rooted around for a few potatoes, rather than digging up the whole plant. It felt like there was still some room to grow, so we only picked one of each for now.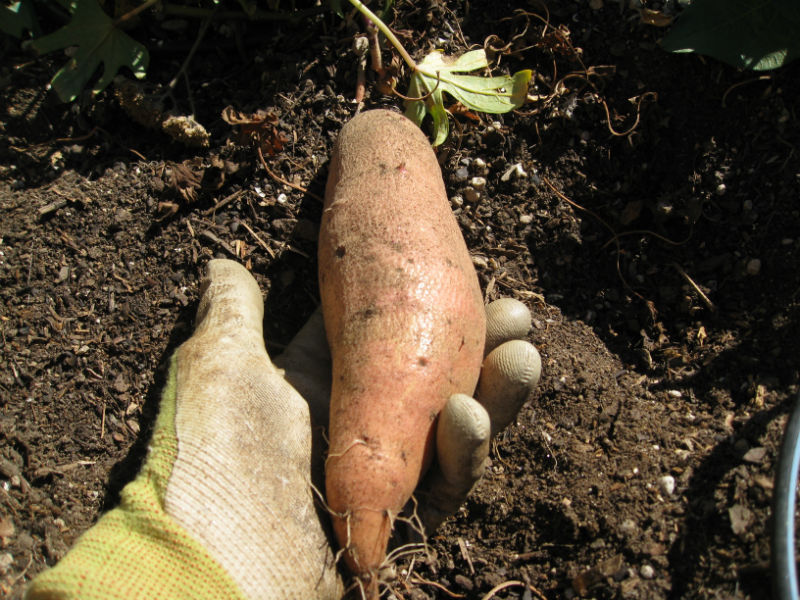 If you have frost in your climate, sweet potatoes must be harvested shortly after frost or they could begin to rot underground. Lift the sweet potatoes and leave them outside for a few hours, then bring them into a warm, humid indoor place to cure for a week or so. Then store them away in a root cellar (if you're lucky enough to have one), or in a cool, dark and dry place until used.