They look like tiny watermelons, but taste like cucumbers. What the heck are they? That's what most people say when they lay eyes on a Mexican Sour Gherkin cucumber.
It's an heirloom variety that keeps gardeners from getting bored. We first saw them at the Culver City Garden Show, where fellow gardenerd Elizabeth Camp was showing them off. One look and we knew they were a garden must.  We grew them this summer in our Test Garden, so here's the lowdown: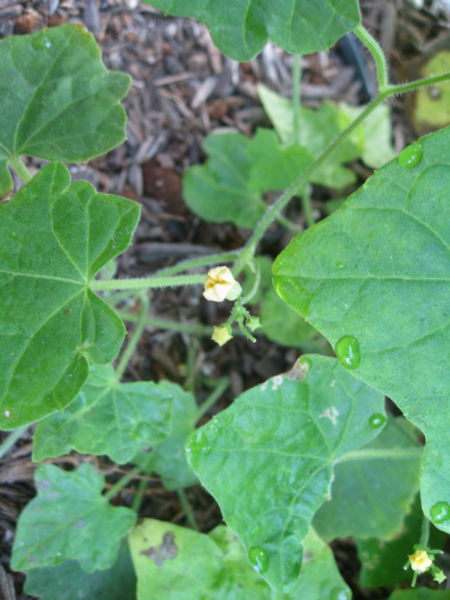 They took quite a bit longer to germinate and grow to a decent sized-plant. In fact, our Armenian cucumbers were almost finished by the time these little buggers showed real signs of life. But we kept pulling for them, and it paid off.
Tiny tendrils and delicate leaves began to climb the trellis, and they haven't stopped yet. We planted from seed in late March. It's now October and we're still eating these tasty fruits. Using drip irrigation to keep the soil bed moist, and several applications of compost, the plants responded most to warmer weather.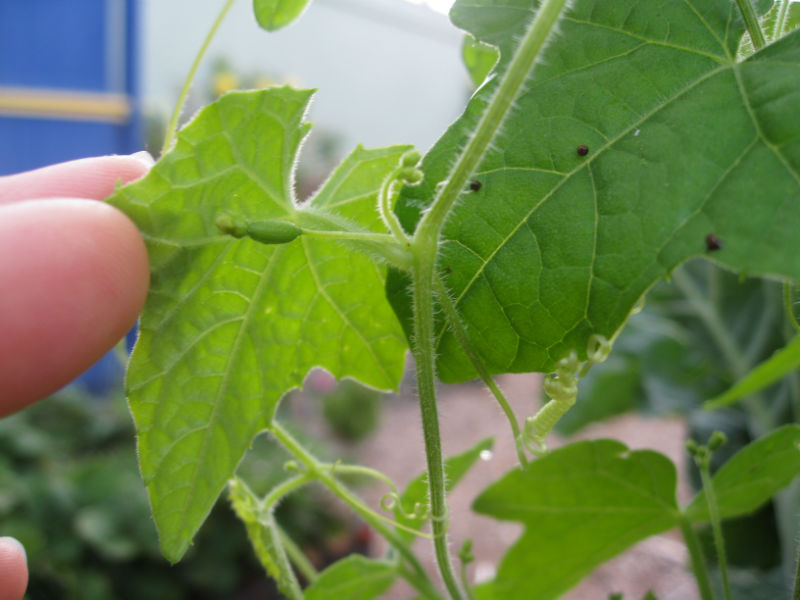 We helped guide the tendrils up the trellis, but they reached the top quickly and began to reroute sideways and everywhere. Soon we had mini watermelons hanging all over the place.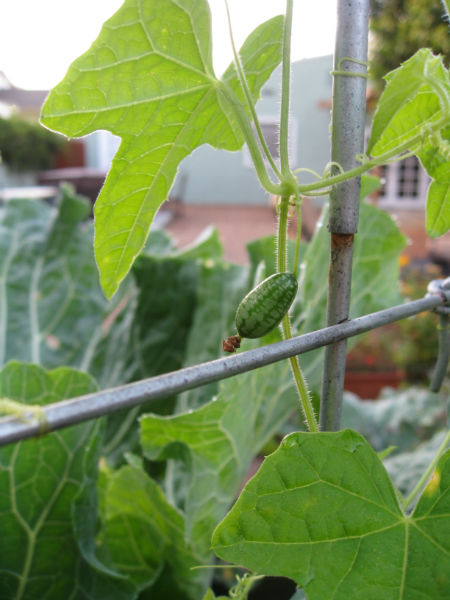 The taste is slightly tart, but more than anything, it's a flavor explosion that screams SUMMER when you bite into one of these little guys. They make great party favors and fantastic conversation-starters at block parties.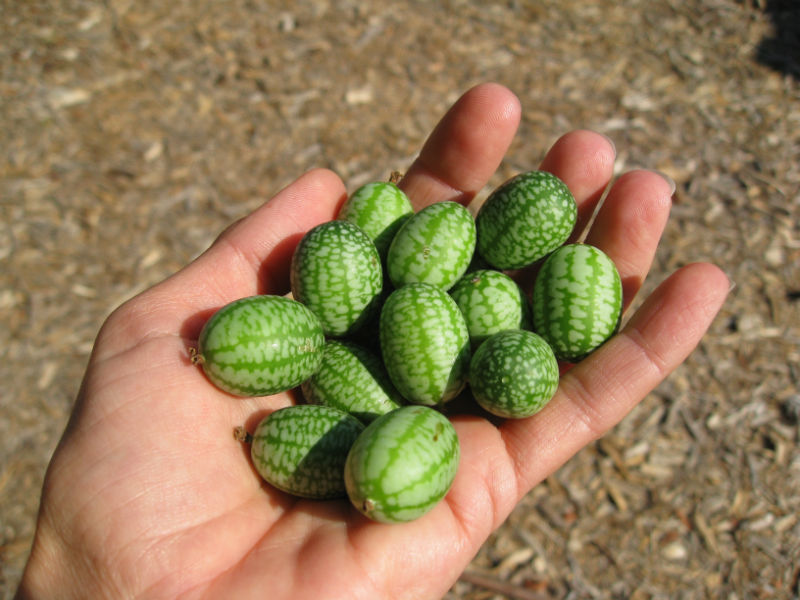 We got our seed from Baker Creek Heirloom Seed Company, and we would definitely grow these again, even though they took longer than expected to get going. Patience is key with this variety, but the results are worth it.