When someone says "whole grains" my ears perk up. Homesteaders try to make food as often as possible with unadulterated ingredients. Whole grain baking and cooking is an ongoing effort that requires education, persistence, and experimentation to get right. Enter the 2016 Gourmandise Grain Conference.
Imagine an entire day dedicated to baking, milling, and cooking with whole grains. The WHOLE grain–meaning flour that includes the bran and germ–made into pastas, grain bowls, breads, and sweet treats. Sounds like heaven, right?  It was.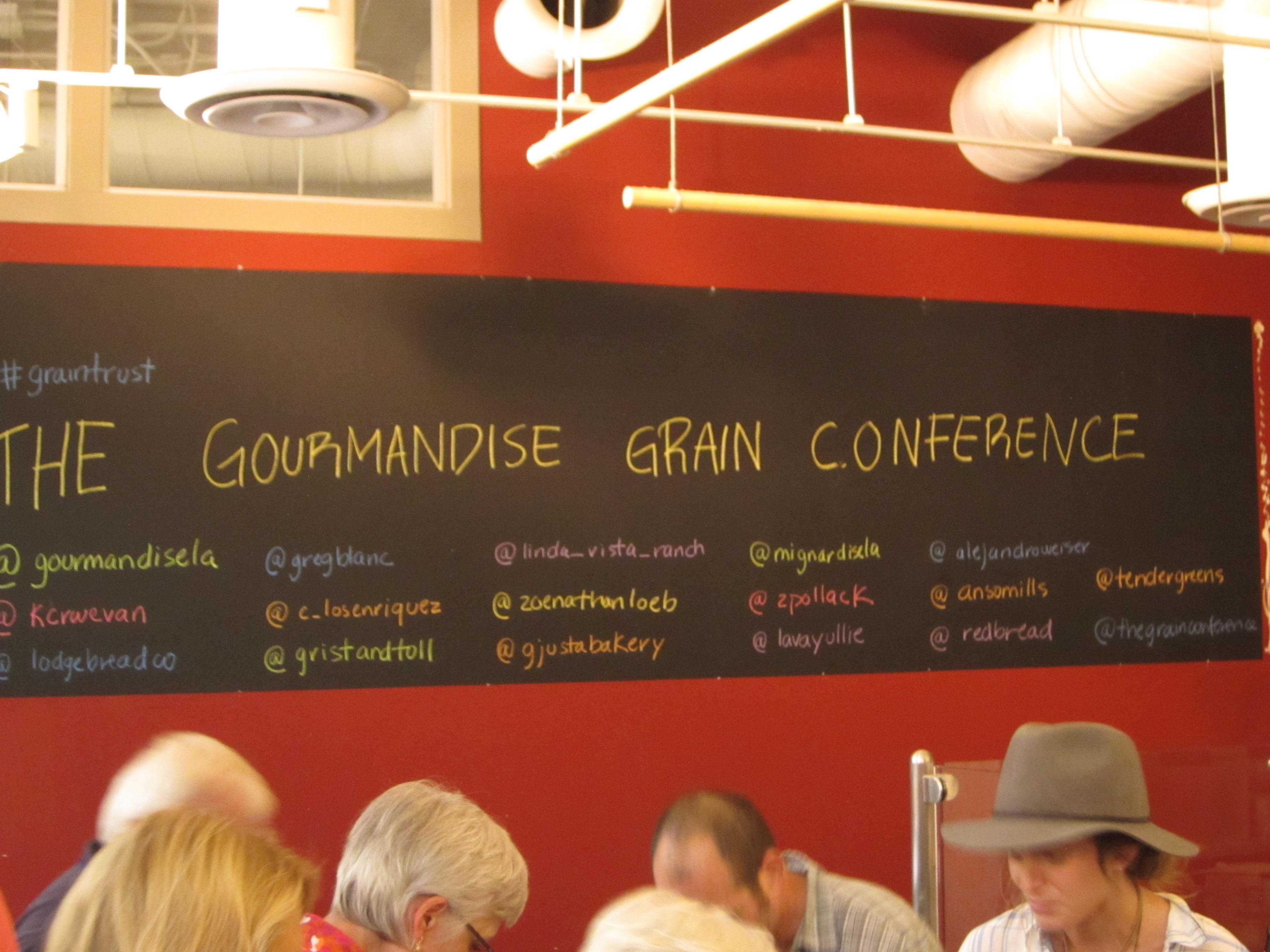 Breakfast included a spectacular array of savory and sweet baked goods provided by Superba Food & Bread. Of course the best thing on the table was a kale croissant that they don't normally sell in the shop. That needs to change. Now.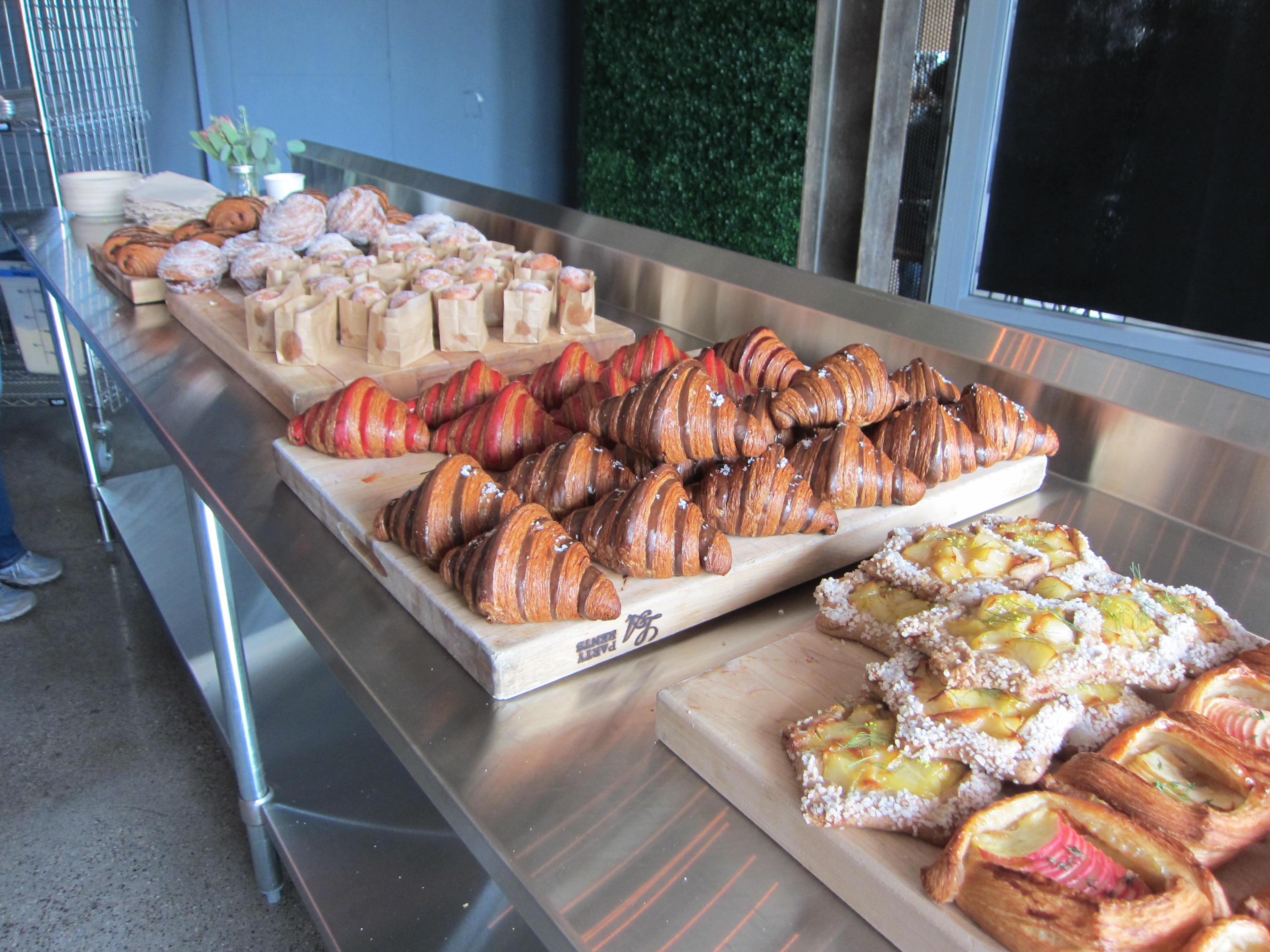 The morning continued with a panel discussion led by Evan Kleiman with LA's finest chefs, grain growers, and restaurateurs. The discussion was about the variability of local whole grains. That means two things:
1) local grain is hard to come by, but getting easier as California farmers start growing heritage wheat and other grains, and
2) whole grains are living things which change depending on weather, temperature and the grain itself. A baker has to be able to adapt to how different grains behave, yet continue to produce a consistent product.  (This takes me back to that one time I cooked my homegrown quinoa and ended up with porridge.)
Next up: Whole grain pastries with Rose Lawrence of Red Bread.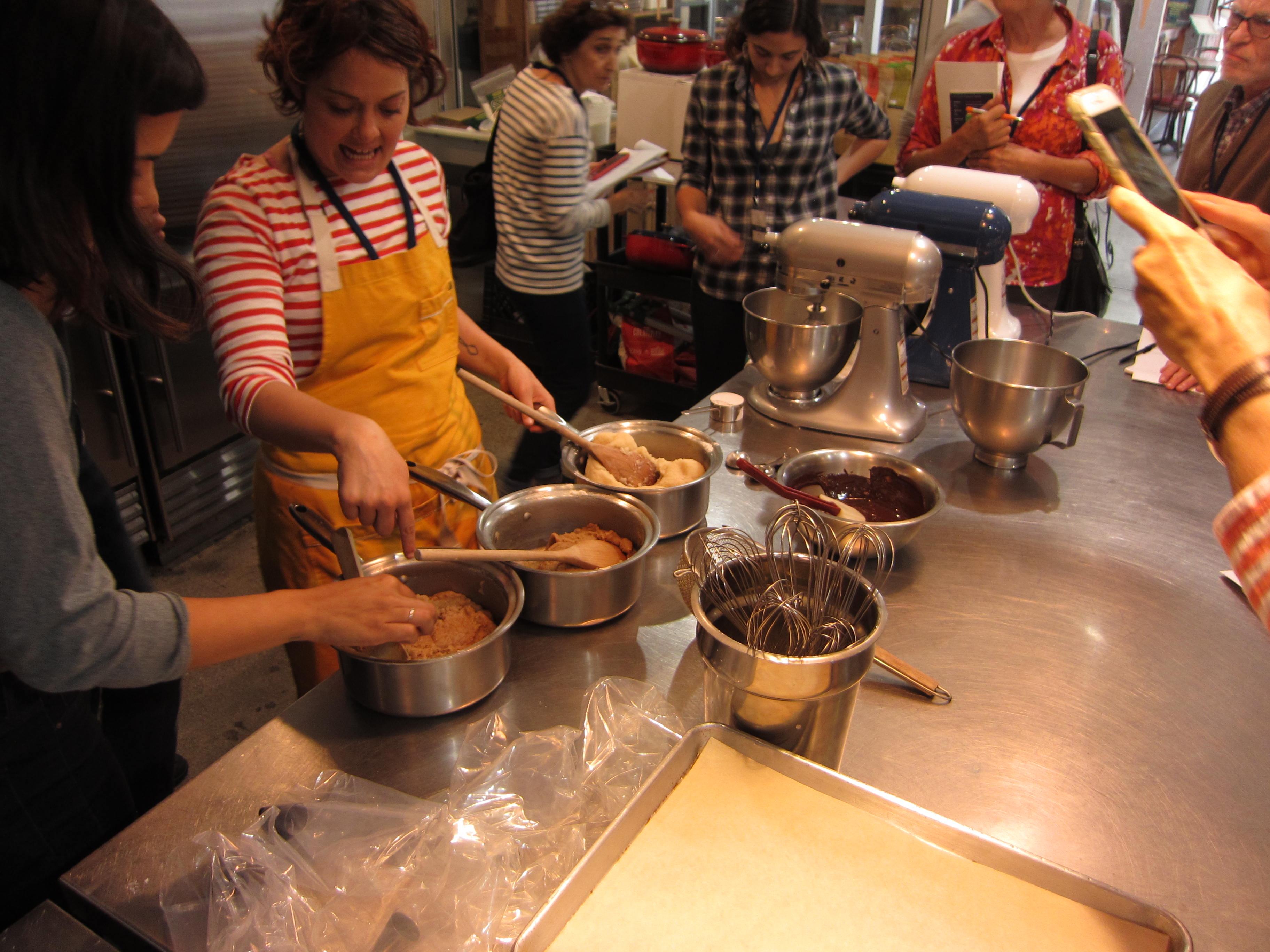 We baked Profiteroles 3 ways: Brown Rice Coconut Puffs, Red Fife Puffs, and Abruzzi Ryeclairs. Each dough came together a little differently, but tasted delicious. You'd never know they were made with whole grains.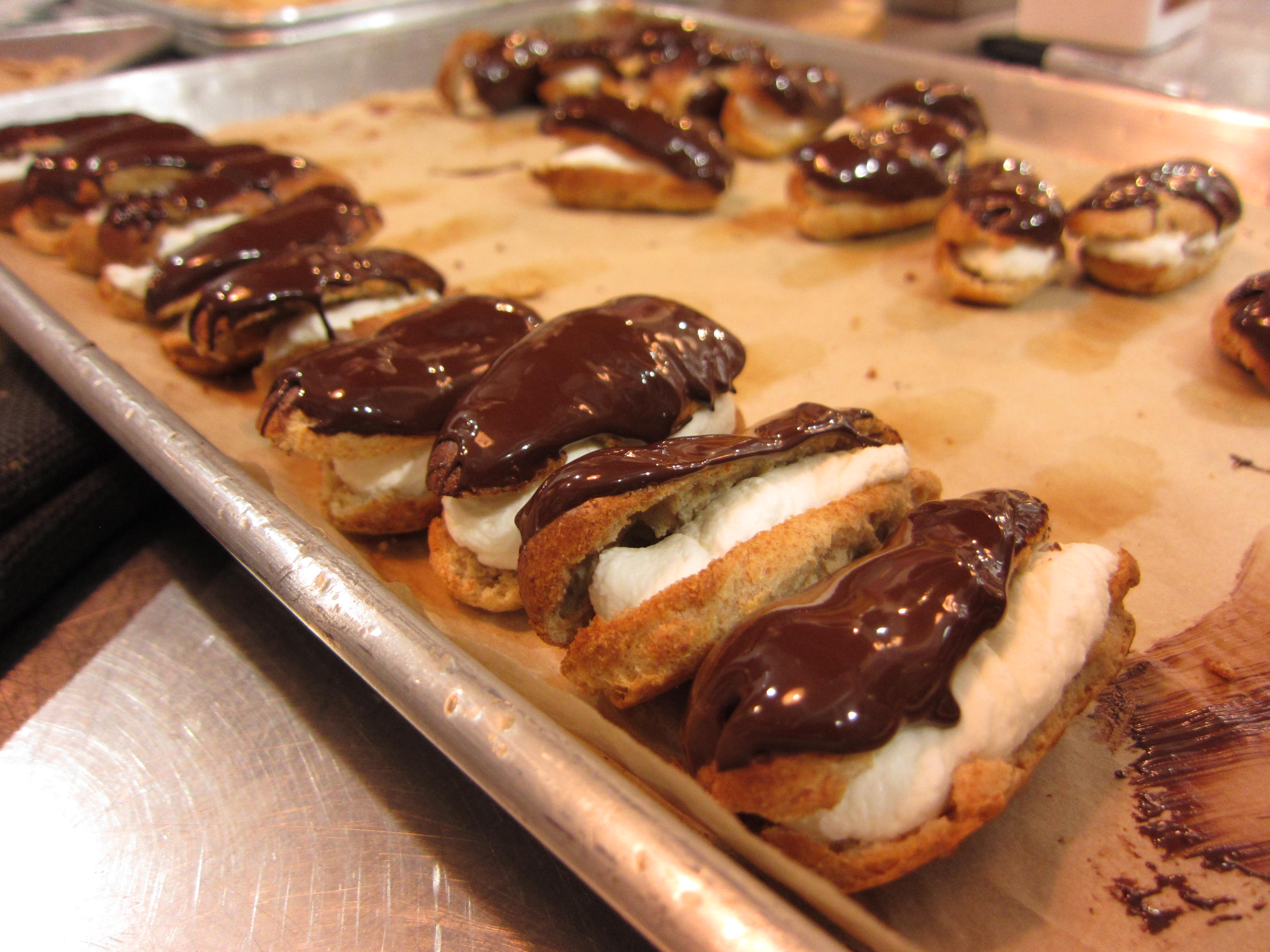 After a few of those we broke for lunch provided by Tender Greens and Gjusta. Kale salad and sandwiches (of course) satiated us before our next class. Let the bread-fest continue…
Our keynote speaker was Glenn Roberts of Anson Mills. He's been producing heirloom grains since 2000, restoring lost and forgotten heritage grains like Carolina Gold Rice and Red May wheat. He passed around trays of unusual varieties that made the seed-saver in me drool.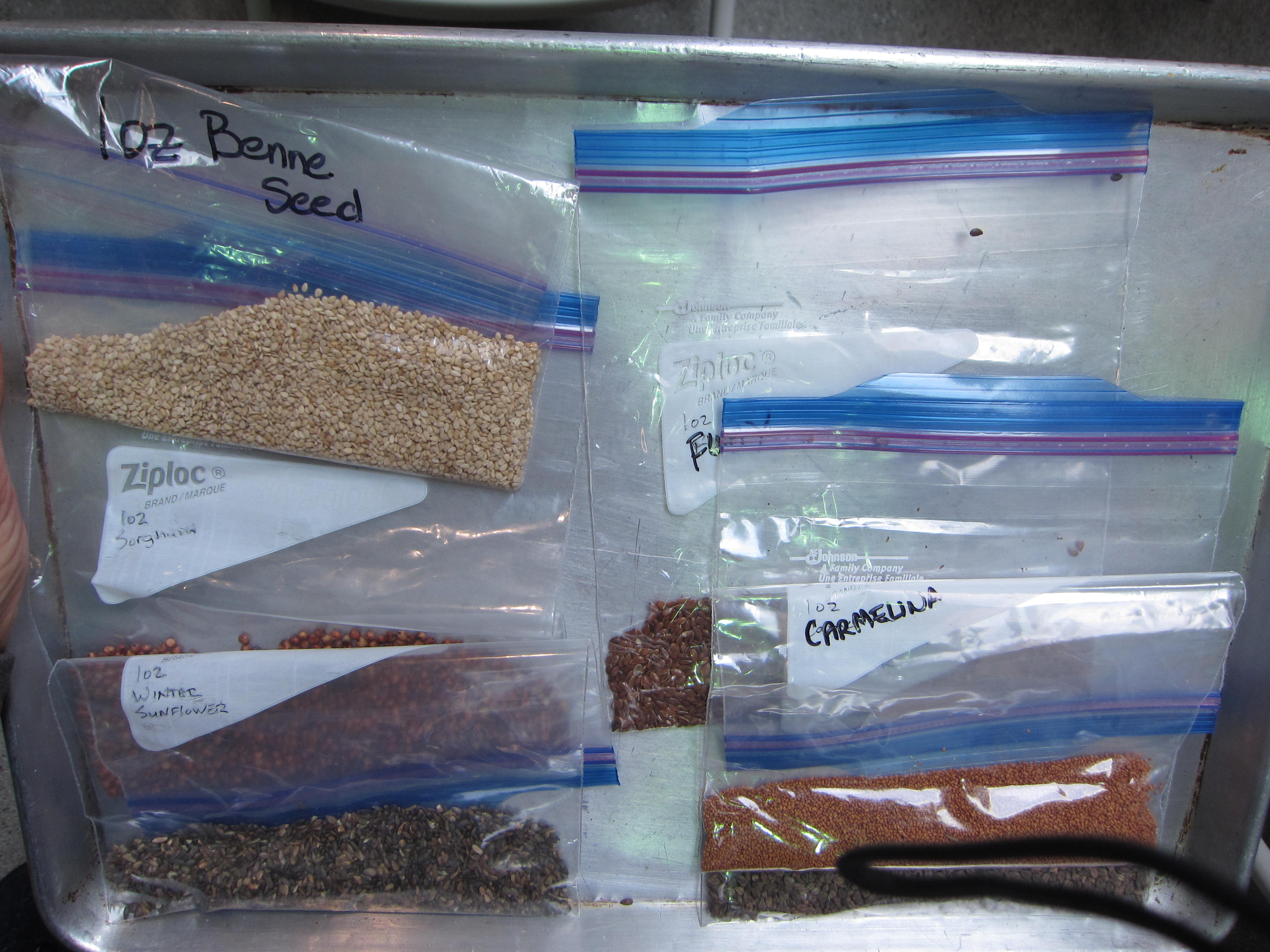 He spoke about the "5 transformations" that our ancestors used to make grains digestible: Nixtamal, Parching, Sour Fermentation (i.e. sourdough bread & yogurt), Alcohol Fermentation (i.e. beer, wine), and Sprouting (germination). "Doing all of these things makes the perfect food," Roberts said. So keep eating that kim-chi, right?
Then we heard from Nan Kohler of Grist and Toll, the best friend of every baker in the room. She curates and mills heritage whole grains from locally-sourced organic farms. She passed out plates with 3 cookies for each person for a blind taste test. Each cookie was made using the exact same recipe, but from 3 different grains. The flavor profile of each varied beyond description…but I'll try.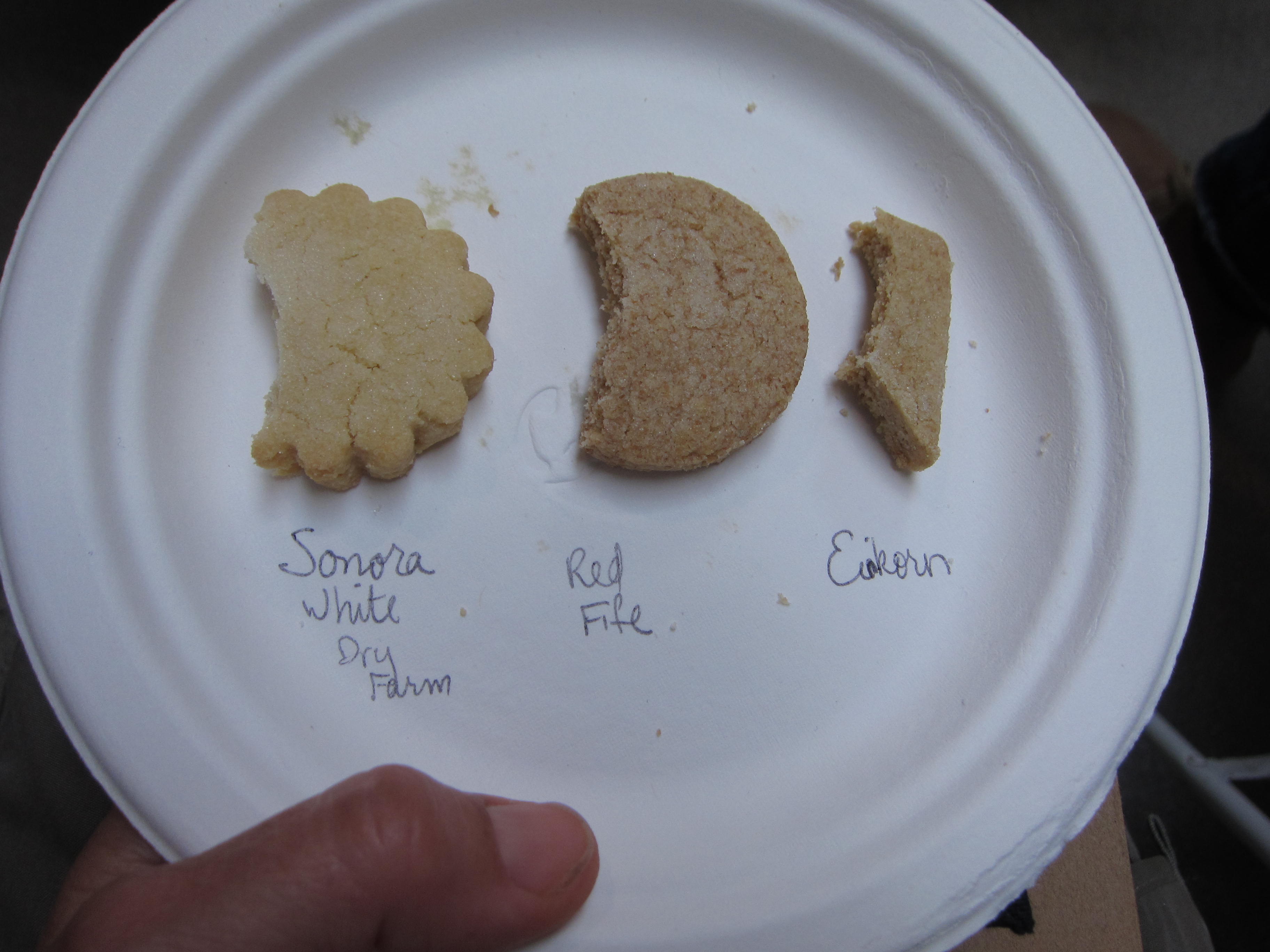 The second breakout class I attended was the pasta class with Stefano di Lorenzo of Maccheroni Republic (yes, that's the correct way to spell macaroni). We made 2 recipes with whole grain flour and hand rolled the pasta. Yours truly accidentally dismantled the pasta roller in the process. It's a workout, to be sure.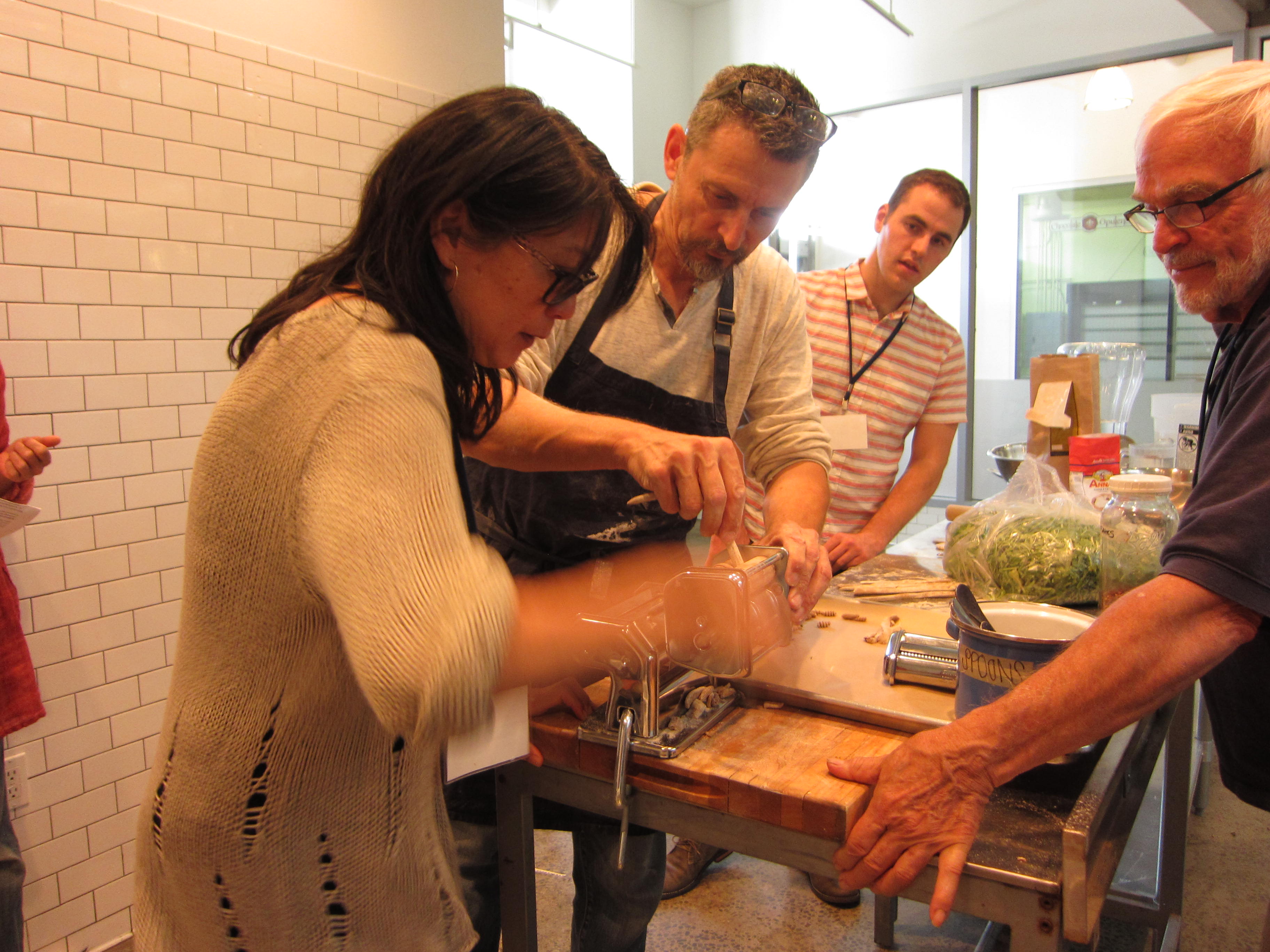 I used to make pasta in my twenties, but it never came out as beautiful as this.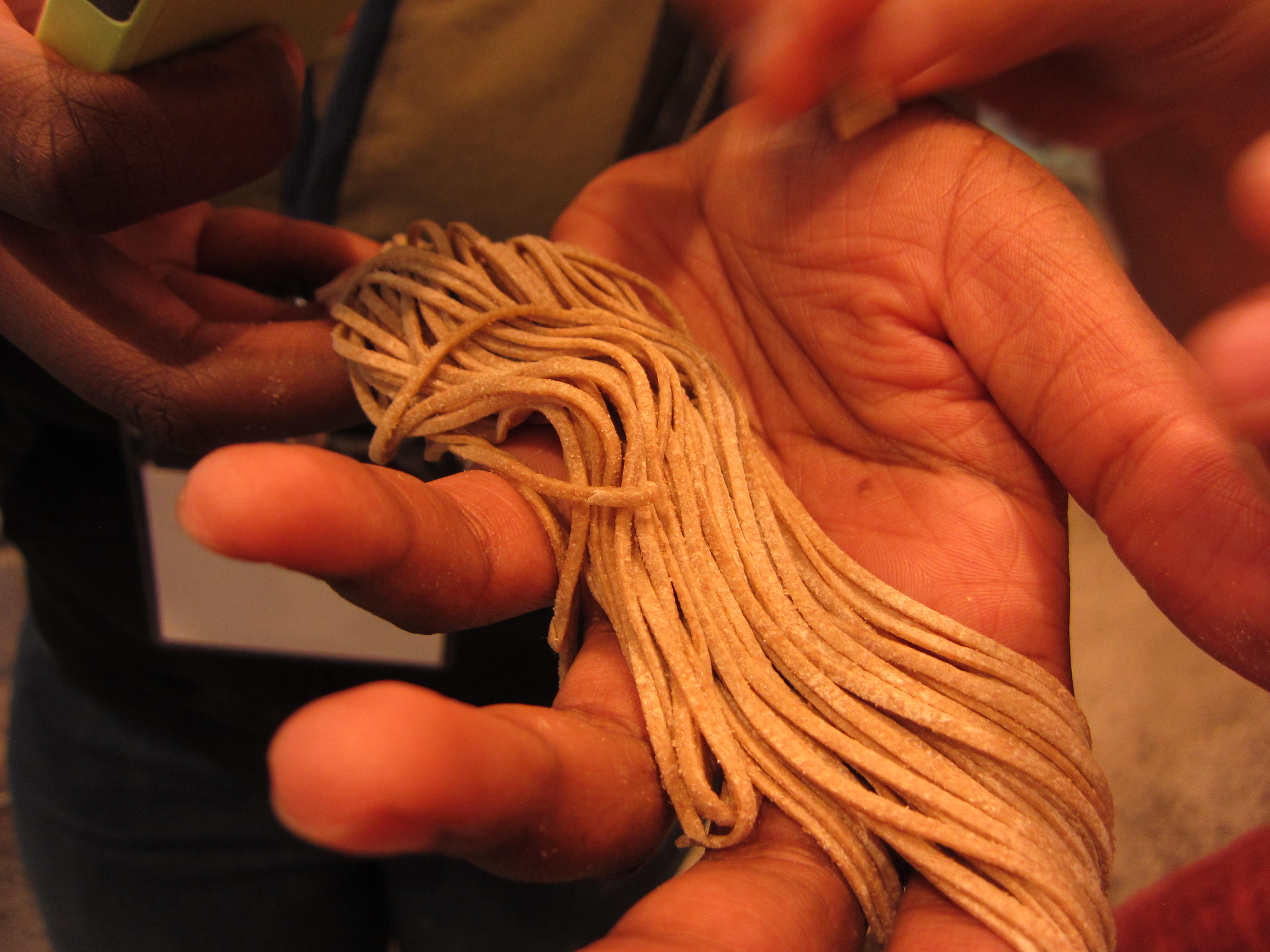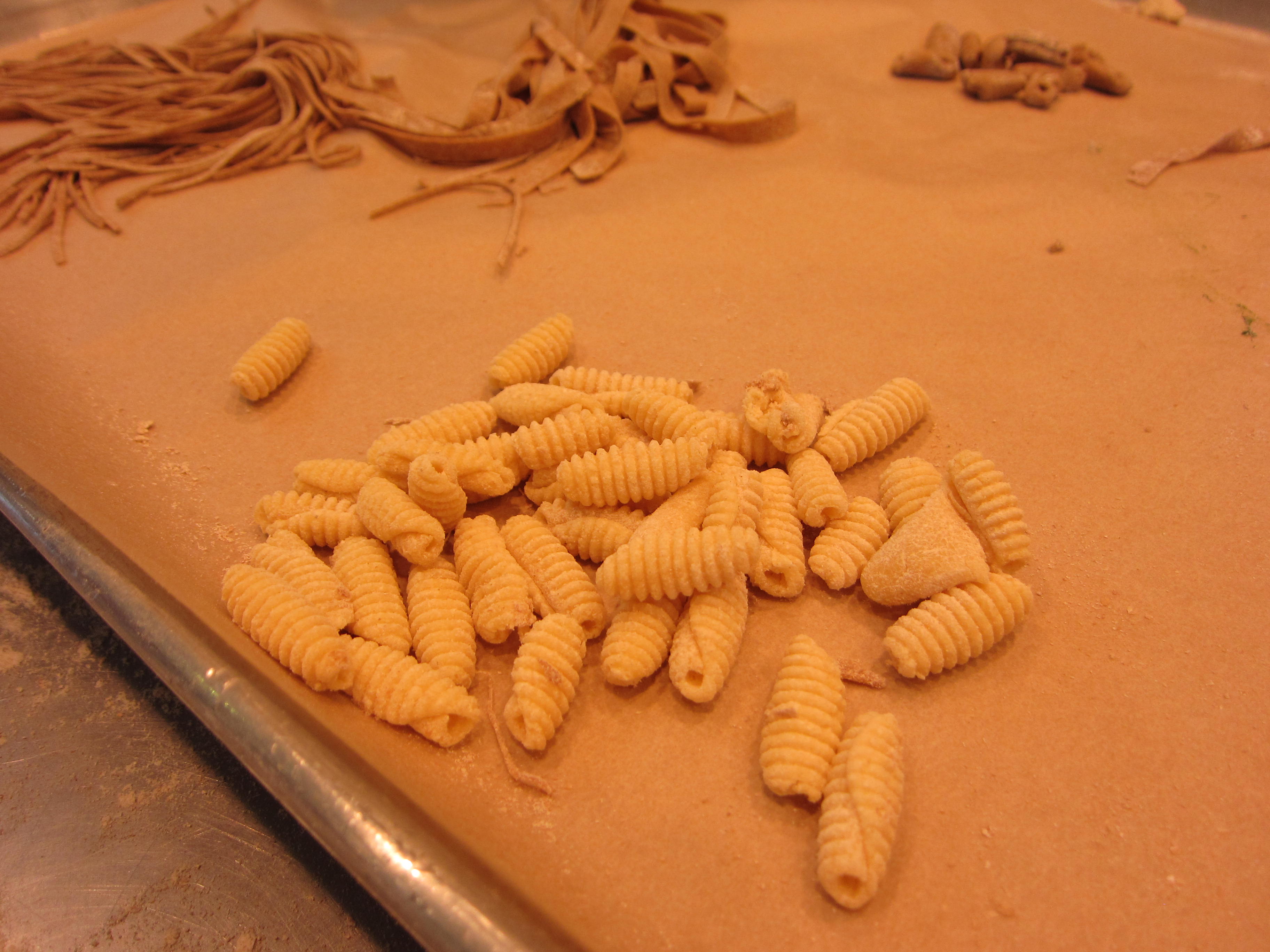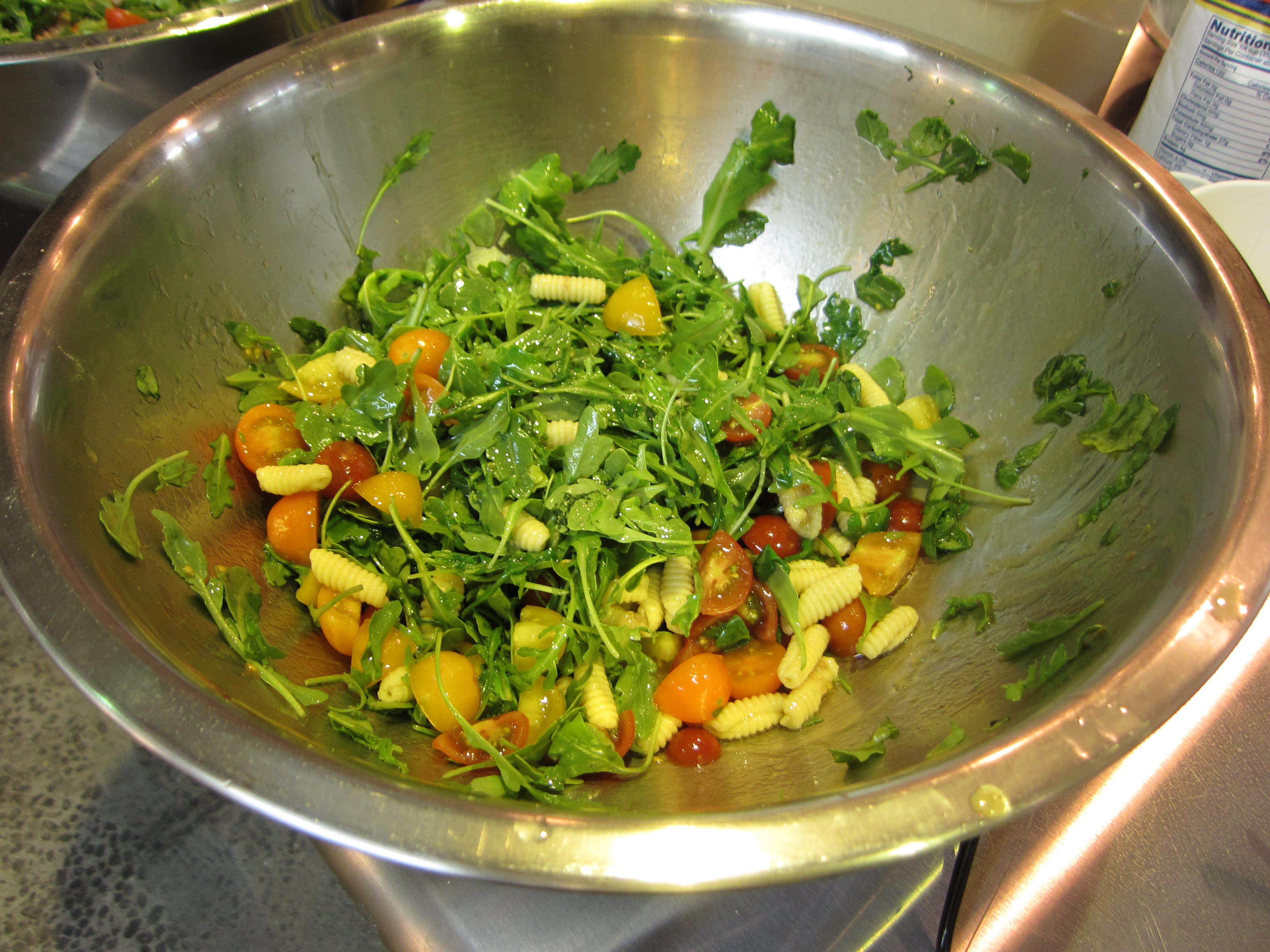 We feasted like royalty, then moved on to the after party where we drank cocktails through actual wheat straws. What could be better? Well, bread freshly made in the class with the guys from Lodge Bread, and cheese provided by Wheelhouse Cheese (local to Mar Vista/Culver City, CA.). Roll me home!
The Gourmandise Grain Conference was a perfect ditch-day in every way possible. If you are looking for local resources for whole grain foods, check out these purveyors, take some classes to make your own, and live life to the fermented fullest.