Fruit tree pruning season is at hand and it brings to mind the importance of having the right tools. Whether you're pruning a fruit tree, a shrub or a bonsai, the right tool makes the job easy. The wrong tool can damage the plant/tree and welcome unwelcome diseases.
Corona Tools gave us a pair of Curved Grape Snips to give away to one lucky Gardenerd who grows grapes (or wants to in 2017). Is that you? We know several gardenerds out there who wrestle with grape vines each year in hopes of harvesting fresh table grapes for their family. Listen up folks, this one's for you.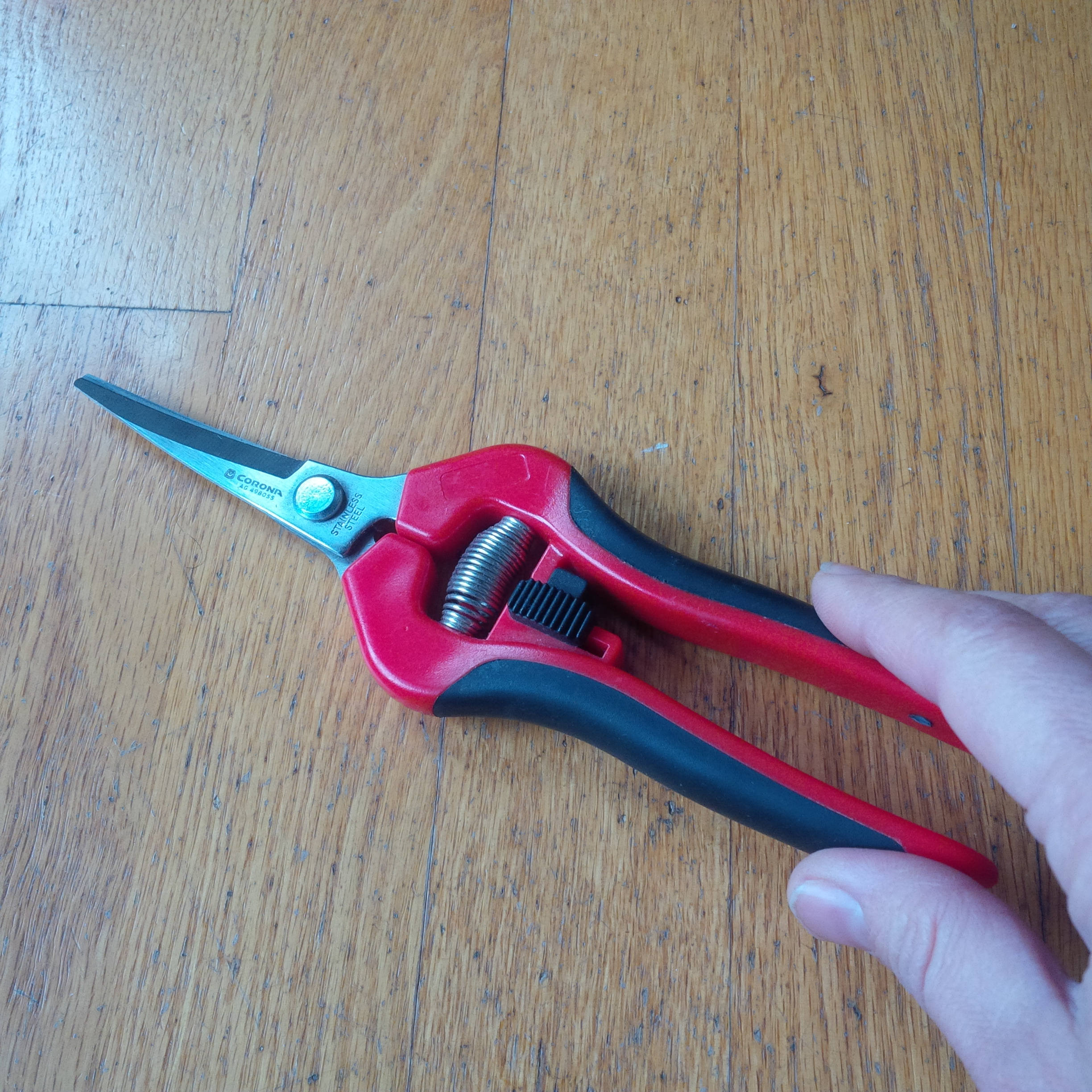 Here are some features of this tool:
Designed primarily for harvesting table grapes
Heat treated stainless steel curved 2-inch blades
To speed up harvesting production
For better durability and performance
Can be sterilized or disinfected to prevent cross contamination
ABS handles for lightweight comfort
Non-slip grips for better control
Double-sided thumb locks for left or right hand use
Beveled blades to improve force to cut
To make this more interesting we're throwing in a copy of Gardening for Geeks. You can even have it signed by the author if you want.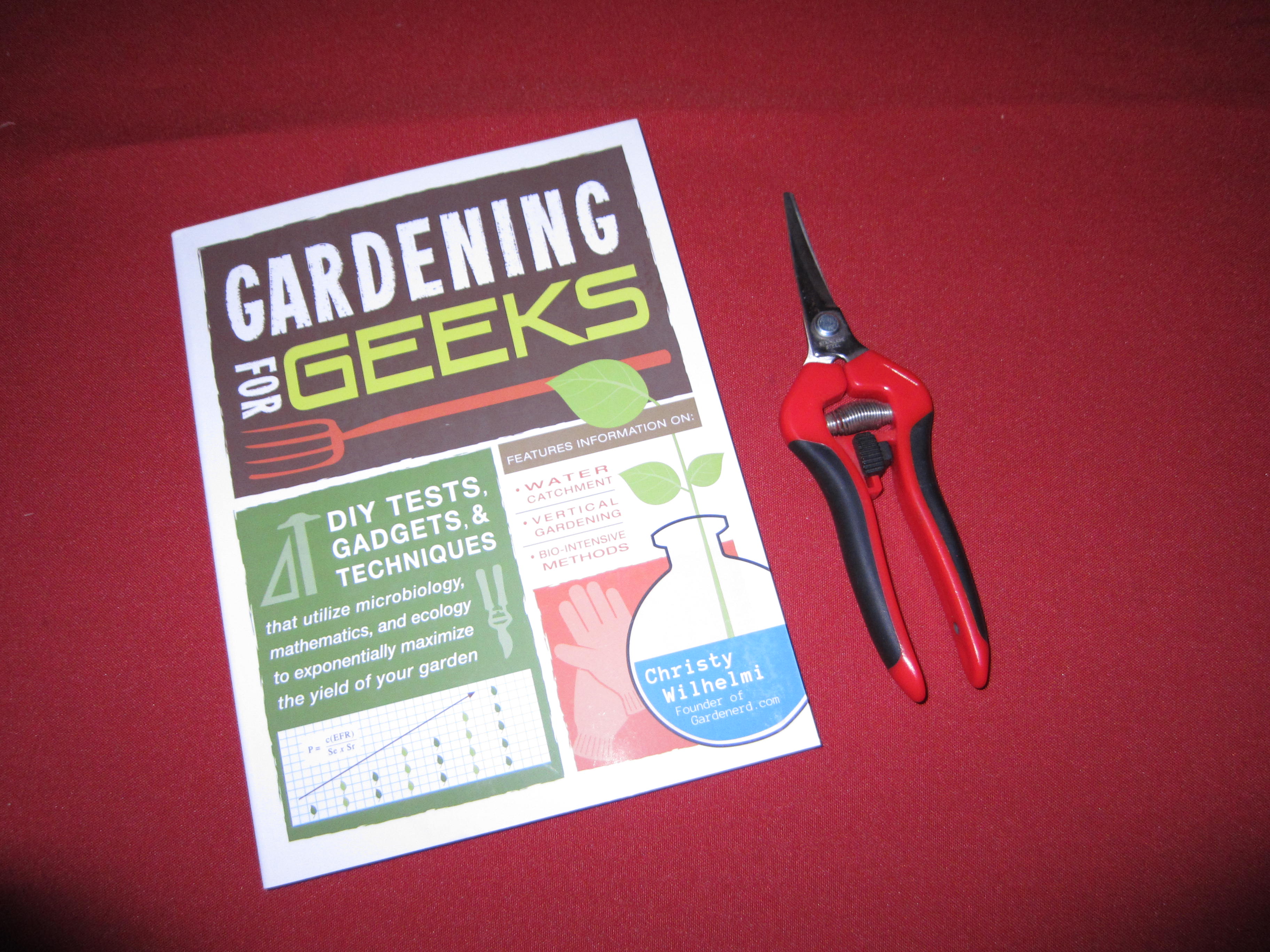 Here's how it works: post a comment below about your grape-growing fantasy or reality and we'll choose a random winner. Post your comment by midnight, January 18, 2017. The winner will be announced in our Gardenerd Weekly Update on January 19th, 2017. If you haven't already subscribed to our newsletter, just fill out the form in the upper right hand corner of Gardenerd.com.
Special thanks to Corona Garden and Landscape Tools for sponsoring this giveaway.