We recently created a tidy vertical garden for a busy business woman in Marina del Rey. Her condominium patio didn't allow room for a full-sized garden, and tight quarters limited her sun exposure to one wall.
Her patio housed a collection of random containers, some with leggy plants long overdue for re-potting. We took steps to unify the patio to enhance her new vertical garden.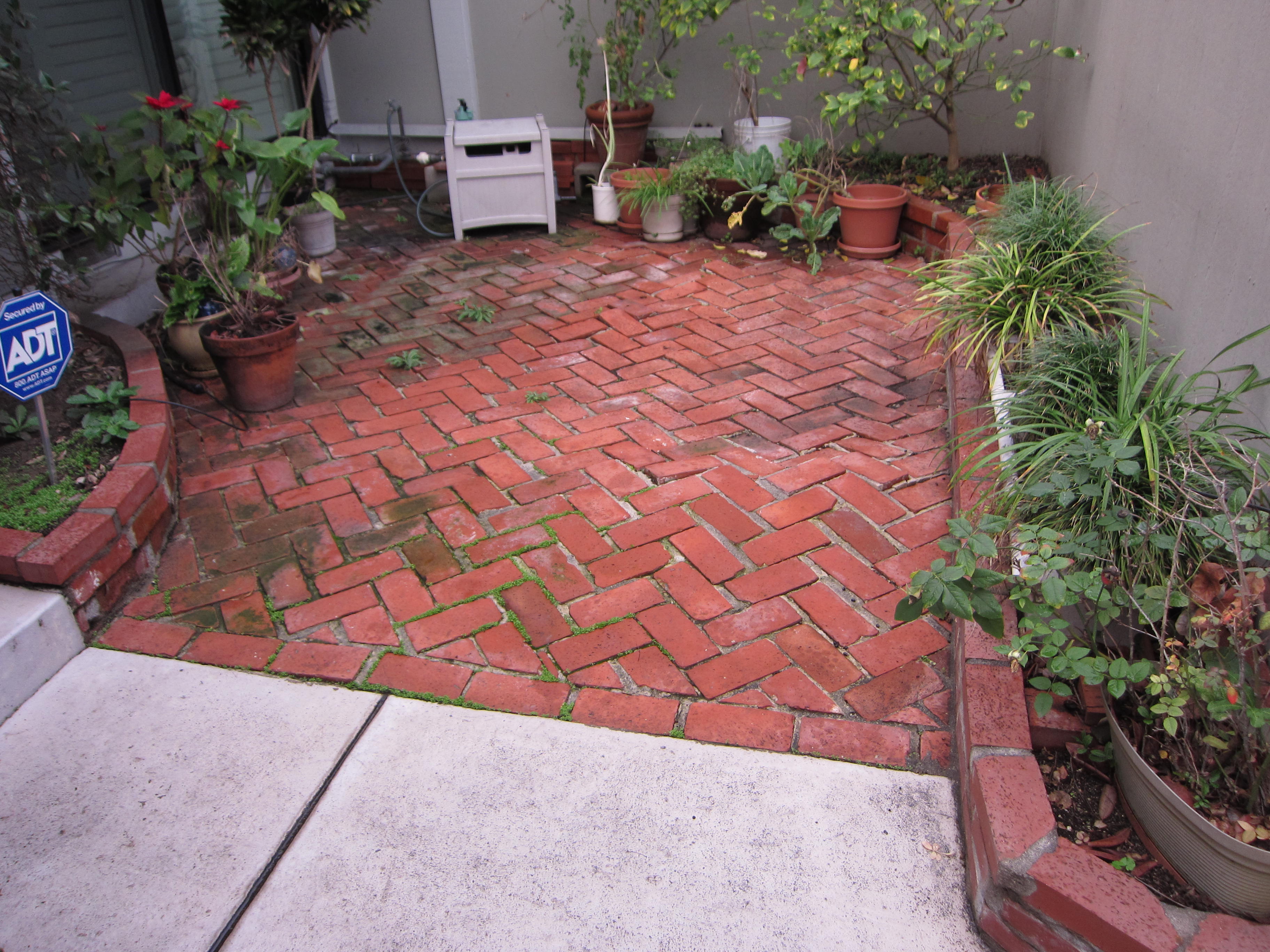 Our first step was to re-do the patio to remove infiltrating tree roots. The client gave us the go-ahead to break out the existing brick planter (right) to make room for  her new vertical garden.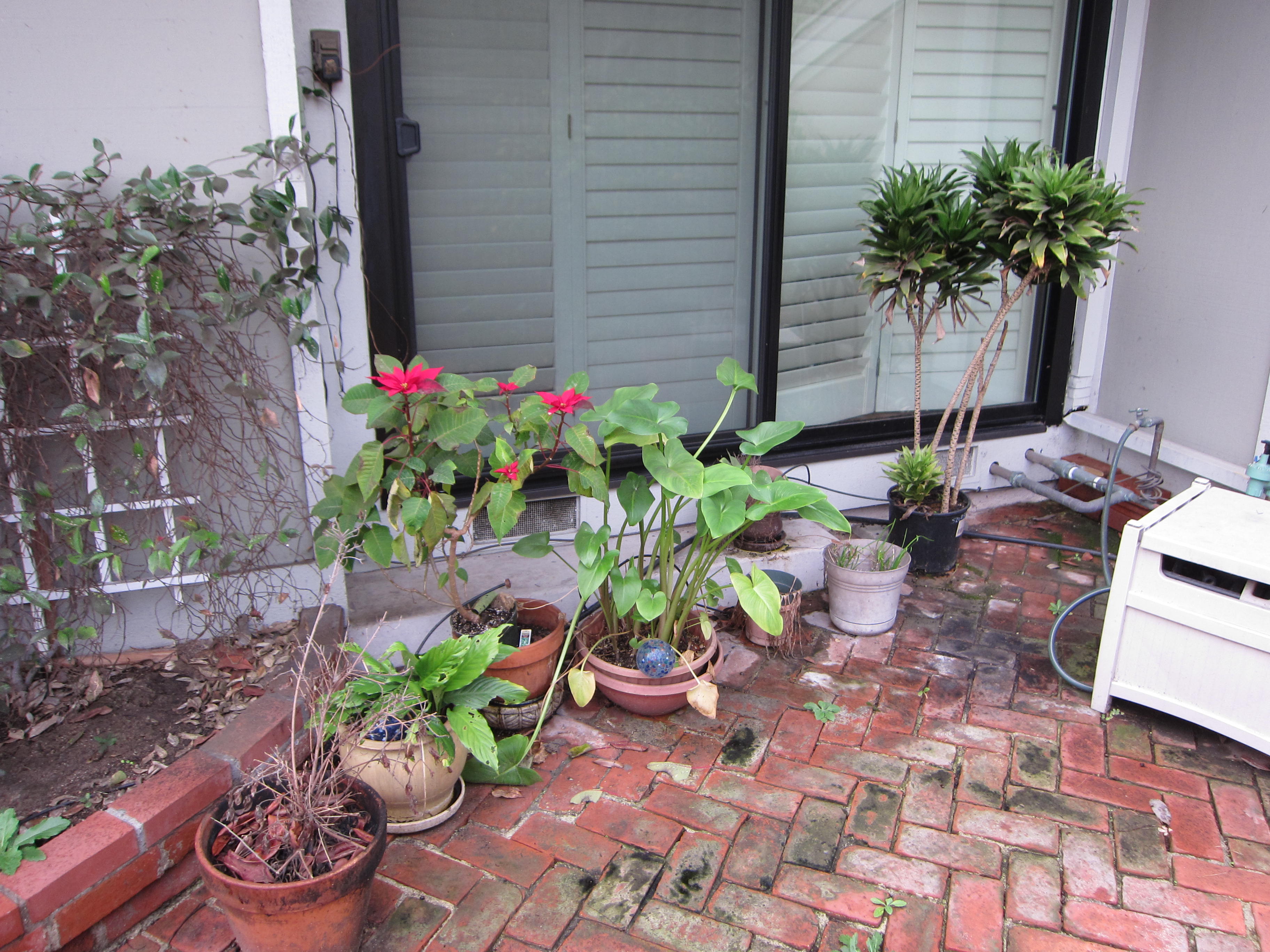 Next up: organize the collection of pots and plants to make the patio more attractive and welcoming. We decided what to keep and what to toss or re-purpose elsewhere.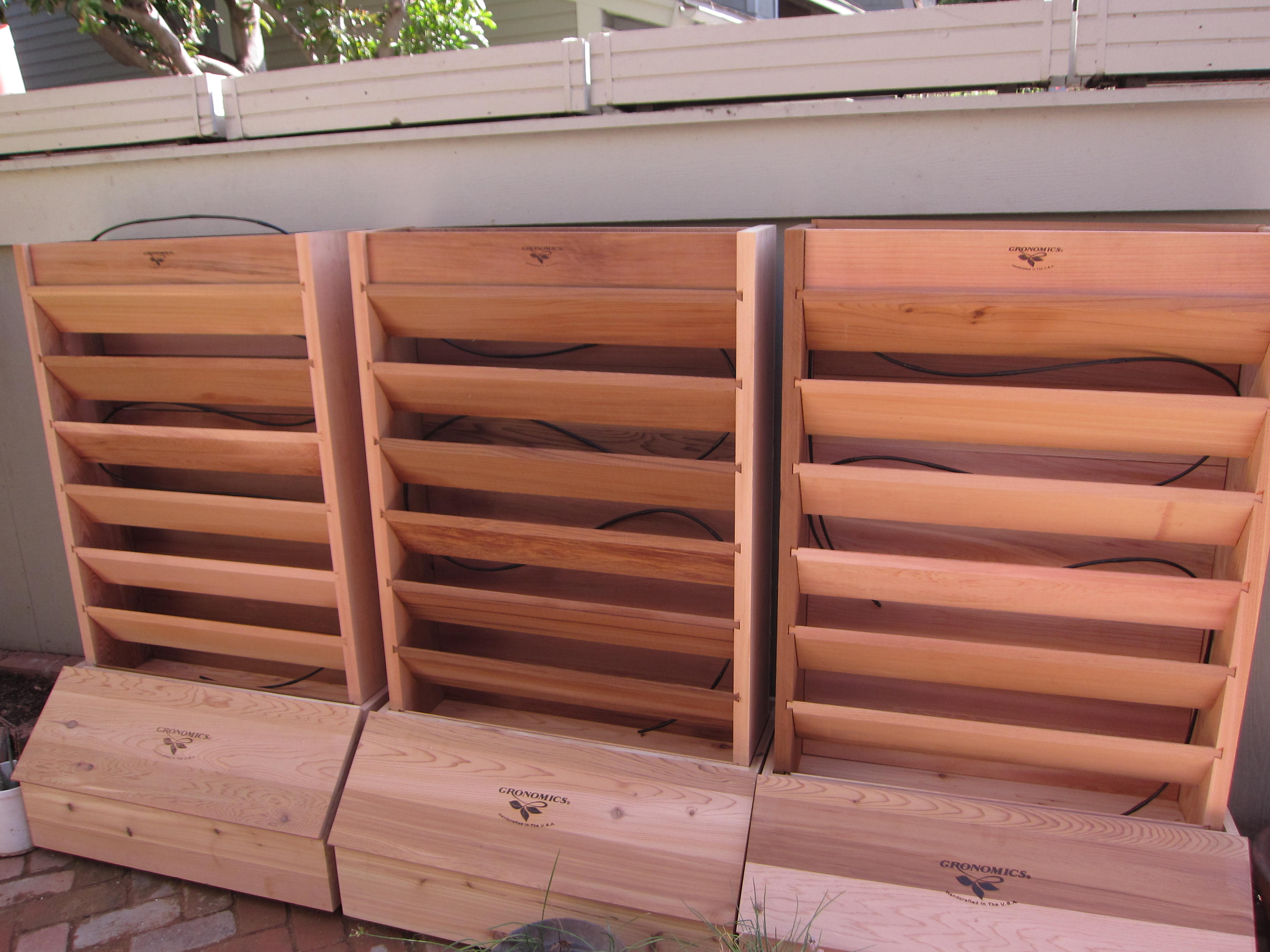 The homeowner came to us with photos of these vertical planters as a starting point. We researched an ordered them for the job. Gronomics makes redwood planters with drip irrigation systems (we tapped into the existing) for a great small-space garden. Made in the USA to boot!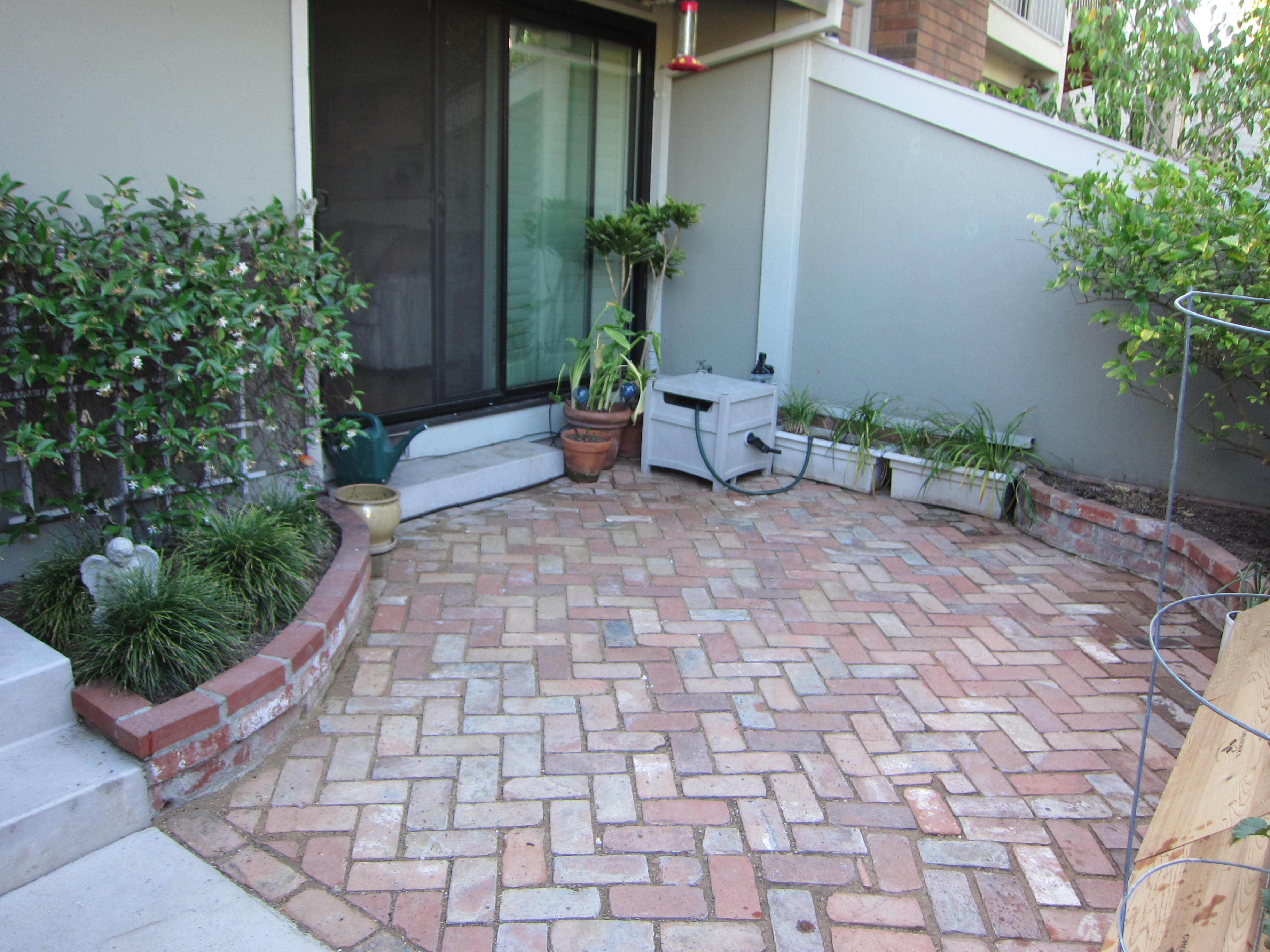 We re-set the existing brick in decomposed granite after digging out the tree roots, and replanted some potted grasses in the planter by the entrance (left) surrounding an angel sculpture. We relocated pots that blocked the sliding glass door to allow access from the living room, and re-potted ornamentals into larger, existing terra cotta planters instead of plastic. The whole thing feels more open, perfect for when the homeowner's mother visits.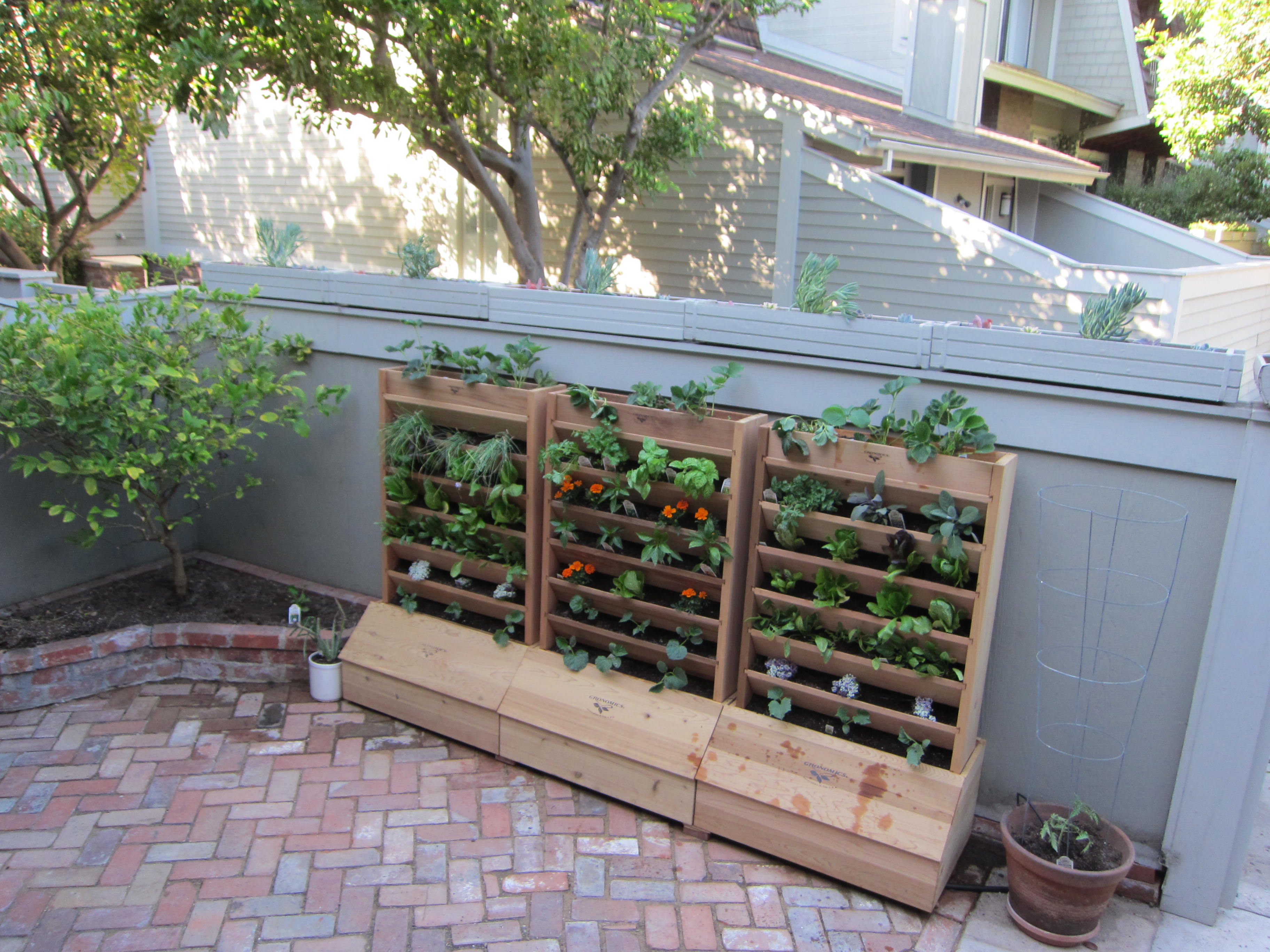 Our coastal location and limited sunshine allowed us to plant lettuces and spinach even with summer on the way. We planted strawberries, peppers, herbs, cucumbers and beneficial insectaries. Near the lemon tree we planted zucchini, and we tucked a tomato in a pot by the entrance to the property.
On the wall above the vertical garden, we potted existing planters with succulents that will provide a little bit of privacy as they grow in. The whole garden was furnished with a new, more organized drip system and timer for easy care. The finished garden is ready for lounge chairs and lemonade.