Back in November, heading into the winter of the pandemic, we were crazy busy installing new gardens. Our client in West Hollywood wanted to turn their front yard into a productive vegetable garden. Out with the lawn, in with the front yard mini farm!
After removing a diseased tree, old thirsty grass, and some under-performing ornamentals, we installed 4 raised beds, and herb garden, beneficial flowers, and a fruit tree. Let's take a look:
Before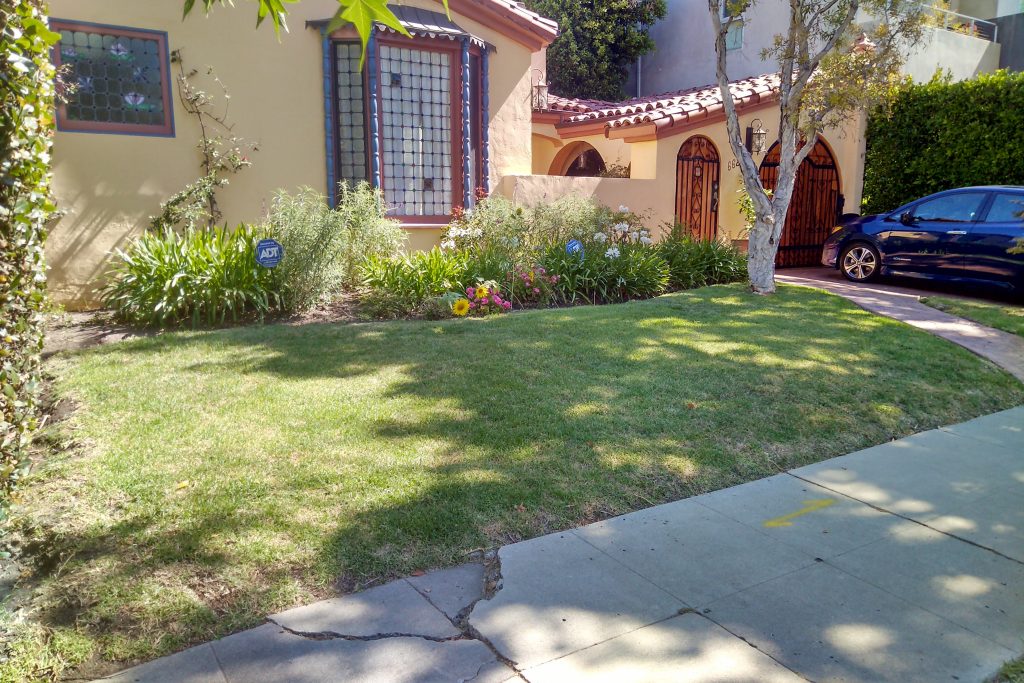 We cleared the grass, removed the diseased tree and cleared the old plants the client no longer wanted. Then we leveled and re-worked the irrigation for raised beds.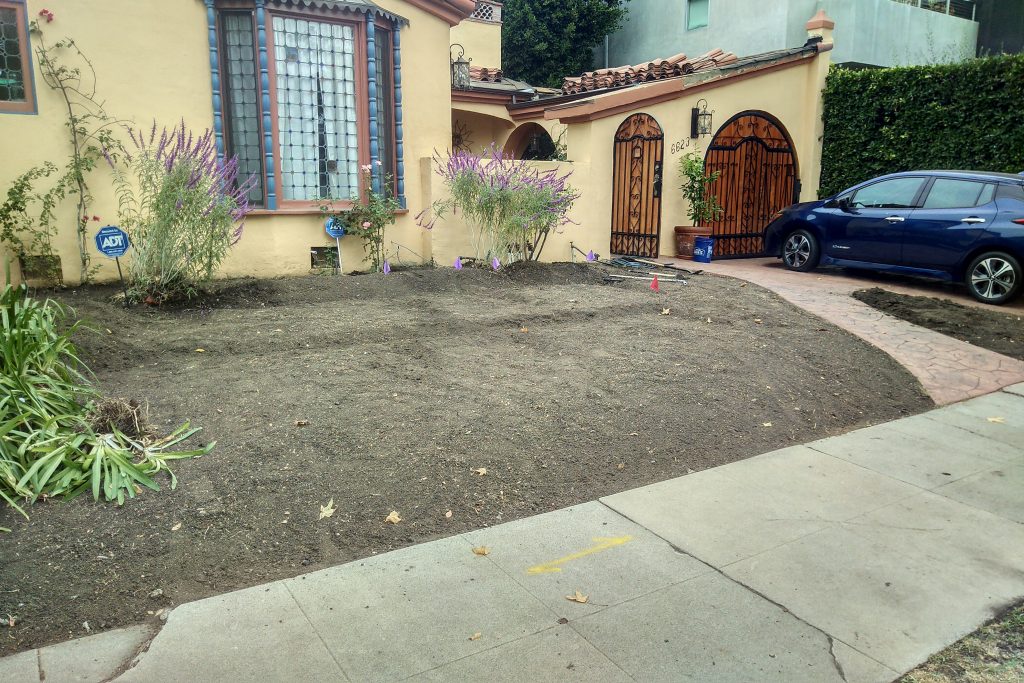 Next, we custom built 4 raised beds and created an herb planter area near the house. Using perimeter plants as a low hedge along the sidewalk, we encircled the new garden with flowering and low-water plants that will grow in to support and protect the garden.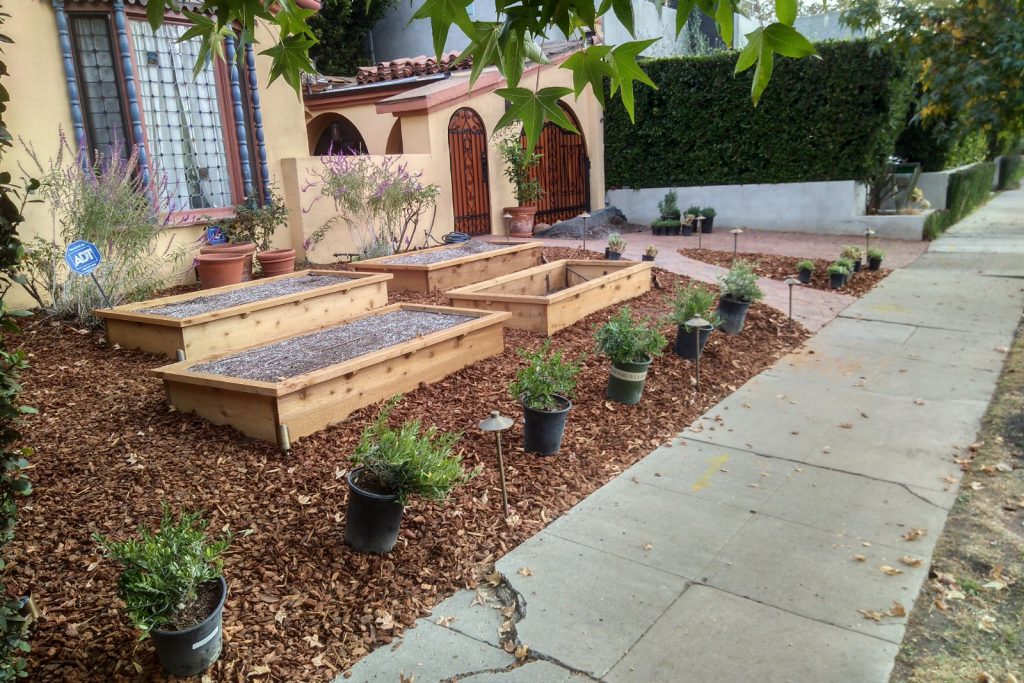 We planted with the clients as the sun was setting and covered everything with protective fabric and netting to keep the busy critters out. While we planted, at least 5 neighbors stopped by to ooh and aah. The garden was already bringing the neighborhood together.
Over the next month or so, the new happy mini farmers tended their garden with care. Here are the results: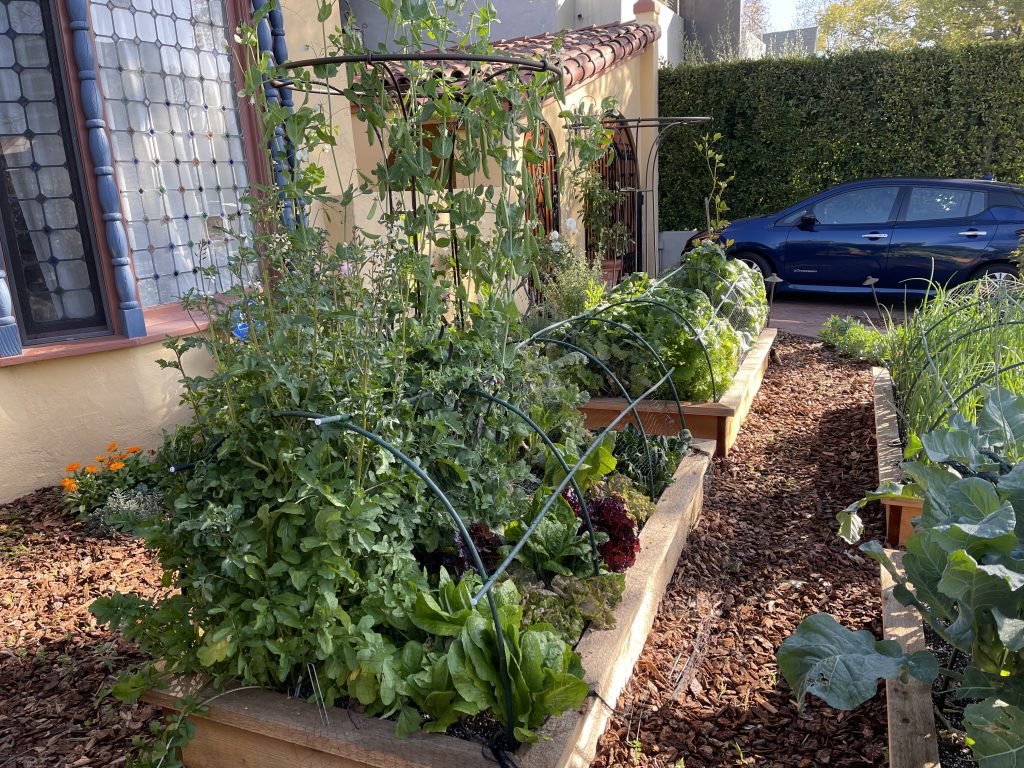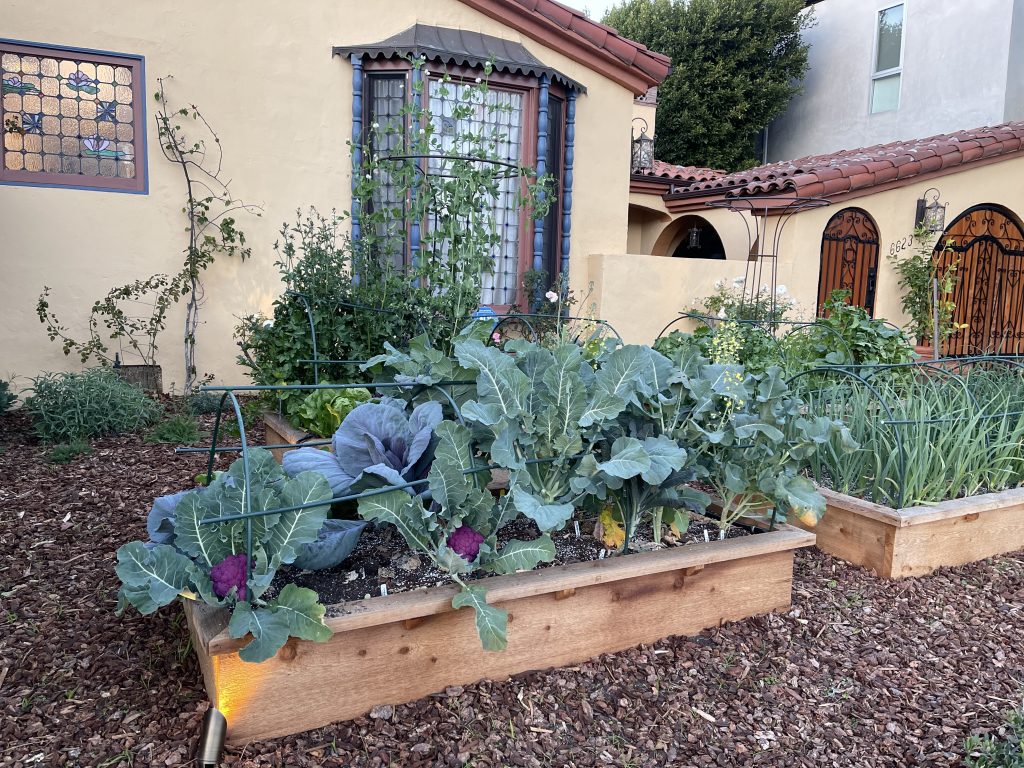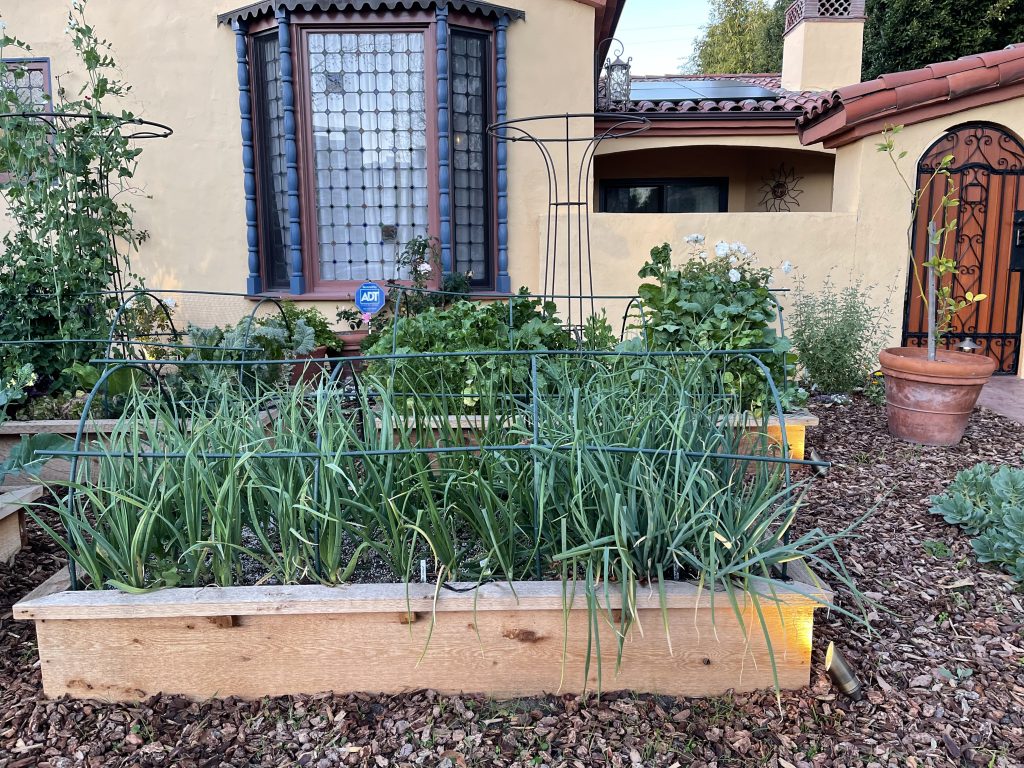 These gardenerds already had green thumbs but lacked the space to produce prolifically on their property. Now they can eat from their gardens in both front and back yards.
Need ideas for your own garden? Check out our gallery of some past projects here.