Today we have a guest post from Dane O'Leary, a full-time freelance writer, lifestyles and design blogger, scientist, and humanitarian. His writing has been published in a variety of independent web and print publications. He has degrees in psychology and anthropology with additional study in journalism, graphic design, and public relations. Dane is currently also working on his debut novel.
Good luck with the book, Dane, and take it away!
5 Steps to a Beautiful Flagstone Ground Cover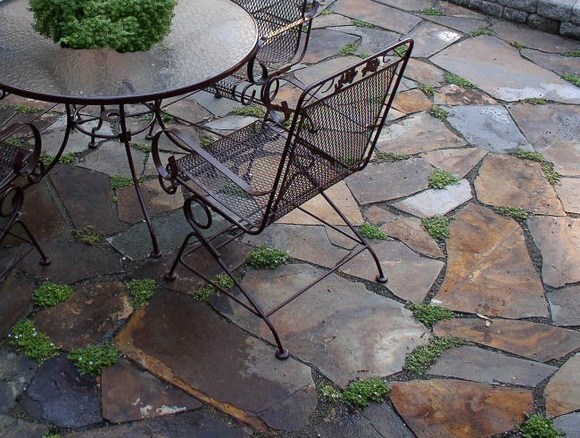 We all want beautiful, well-manicured and intricately-designed yards with ornate landscaping and plenty of nuanced, unique features. However, not all of us have the time — or want to invest the time — in maintenance and upkeep. That's where xeriscaping comes into play: Xeriscaping involves using different types of ground cover and plants that require very little water so as to reduce or even eliminate the need for irrigation.
My back yard isn't huge, but it's enough to warrant watering and mowing if I'd planted grass. Instead, I chose to xeriscape my yard using flagstone to produce something functional that doesn't need watering and would look just as great during a drought as it would after a thunderstorm. Here's how you can get the same look.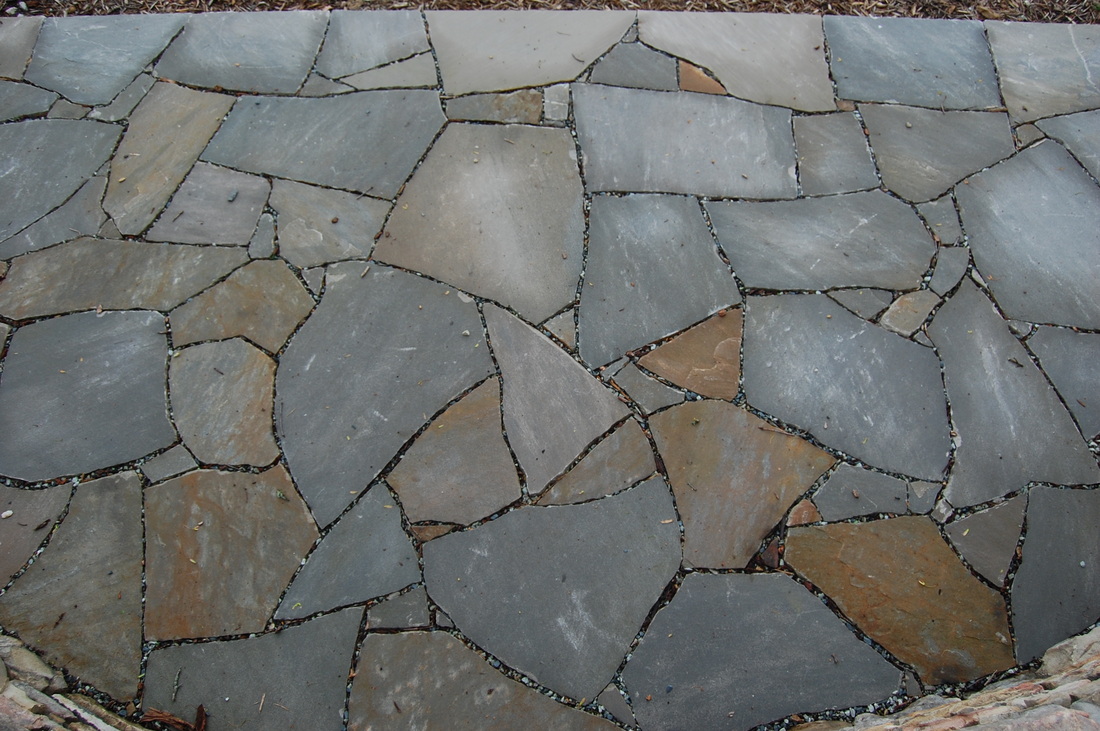 Step One: Planning and Preparing for My Flagstone Xeriscape
For my xeriscaped yard, I chose to cover most of the area — where I'll have things like tables and seating — with mortarless flagstone while using river rock instead of mulch for around the shrubbery. Since I decided not to use mortar, bits of greenery would grow in the cracks between the stones over time, which is the look I wanted. (Editors note: this make it permeable as well. Yay!)
My flagstone was to be laid in a 10-foot by 15-foot square coming off the rear of my home with the area around it used for additional landscaping. I needed enough flagstone to cover an area of 150 square feet, decomposed granite for beneath the stones, plus bags of river rock for outlying area.
Step Two: Digging Out the Footprint
Once I knew what my plan was, the next step was to dig out the area where I'd be laying the flagstone. I removed the existing grass and its roots and dug a square hole in the ground to about four inches deep, the footprint of the flagstone ground cover.
Step Three: Preparing for Flagstone
Using a rake, I put roughly a two-inch layer of decomposed granite into the footprint I dug, spreading it around and using a two-by-four to make sure it was roughly even and smooth.
Step Four: Laying the Flagstone
With the flat side facing upward, I laid the flagstones into the decomposed granite and used a rubber mallet to tap them into the granite a bit. I began at one side of the footprint and worked my way over toward the other side, fitting the flagstones together with an inch or less of space between them. When I couldn't find a flagstone that fit in a particular space, I used a chisel to break the stones down into the shape I needed.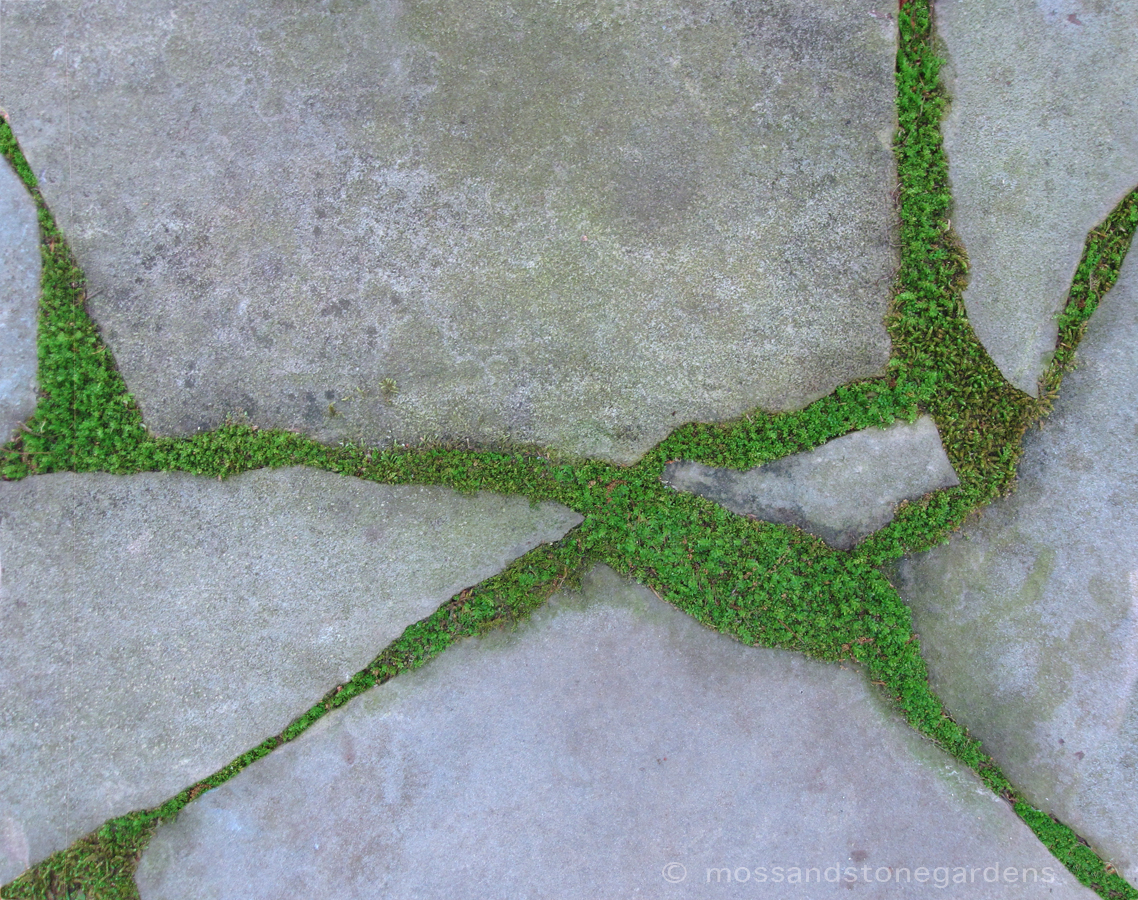 Step Five: Finishing Up
After all the flagstone has been laid, I poured more decomposed granite as well as some compost and swept it into the cracks. Adding compost to the mixture ensured that some greenery would grow in the cracks. Finally, water the area well so that the granite will compact and fill in any final gaps between the flagstone. I chose to sprinkle some Irish moss seeds into the cracks, which have great texture and are very low-maintenance.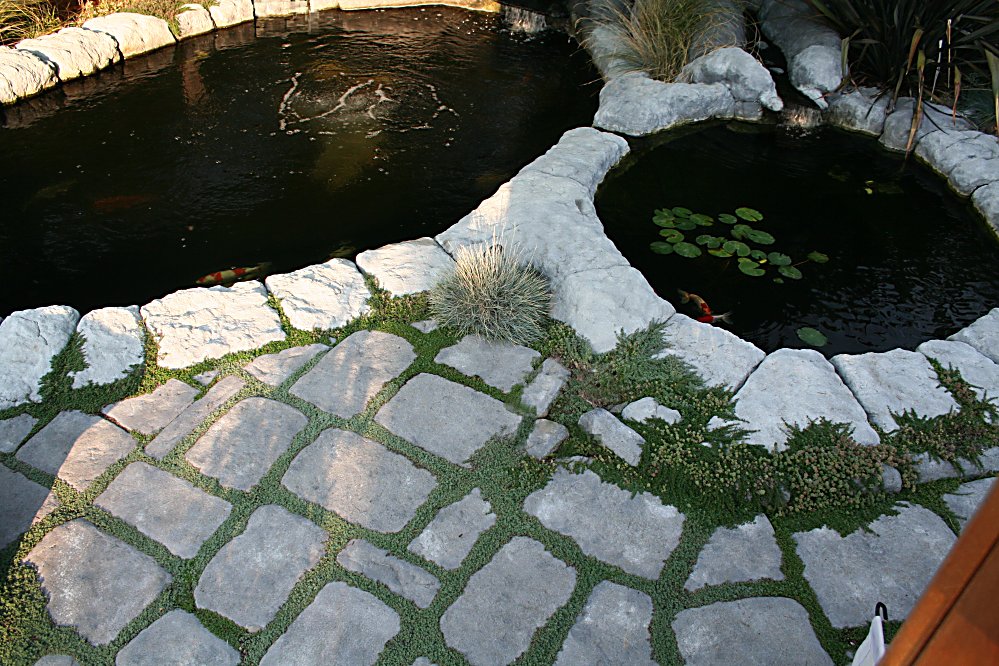 For more design ideas and inspiration, please visit Modernize.com.