Our latest project came together quickly. The client's yard had been remodeled a few years back, and the designer left a flat patch of mulch for a future vegetable garden. Enter our space-filler garden.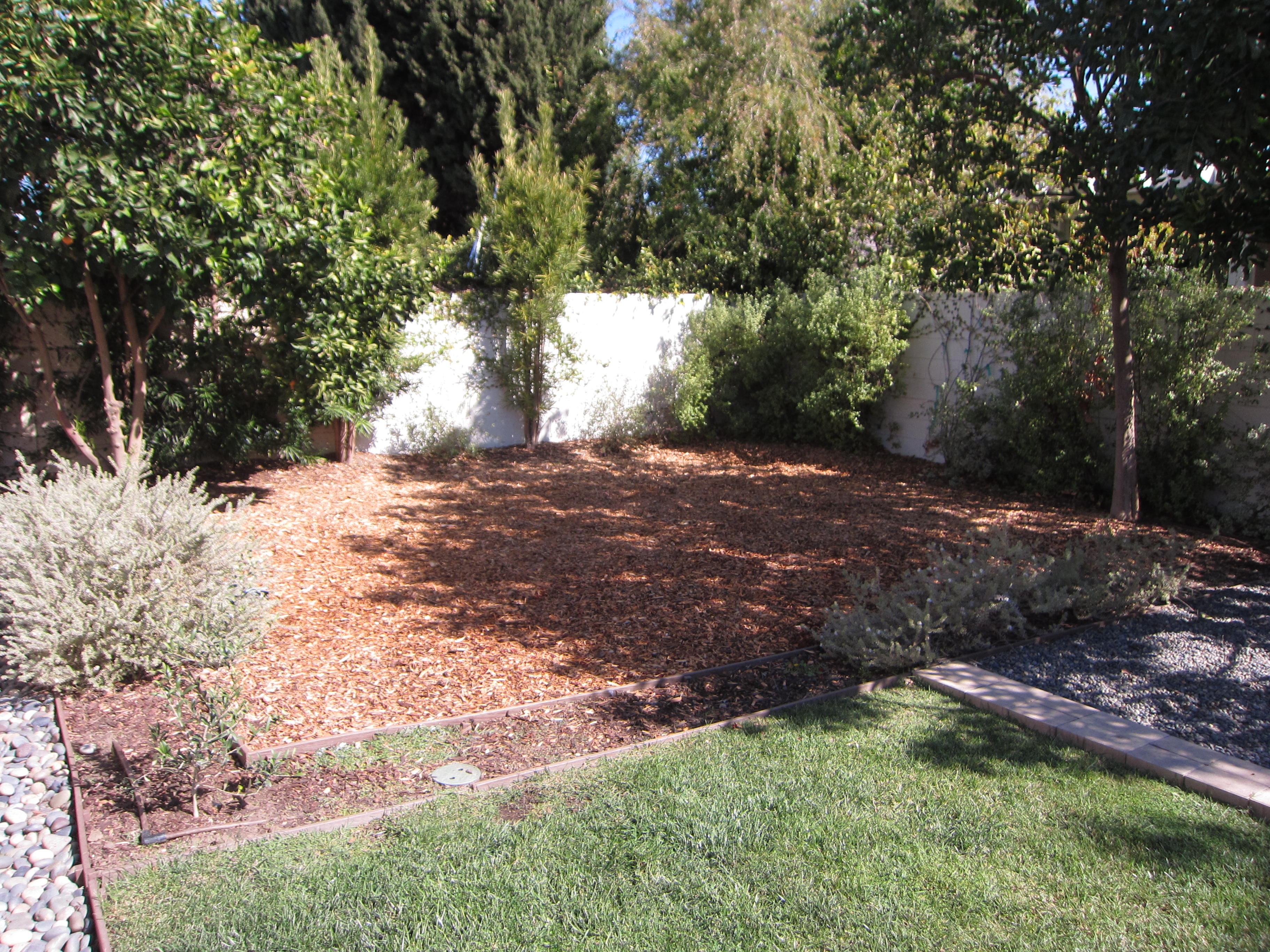 The client has two dogs, so she wanted taller beds to keep the dogs from jumping into the veggie patch. We installed 4 18″ tall raised beds with room for doggies to walk around between them.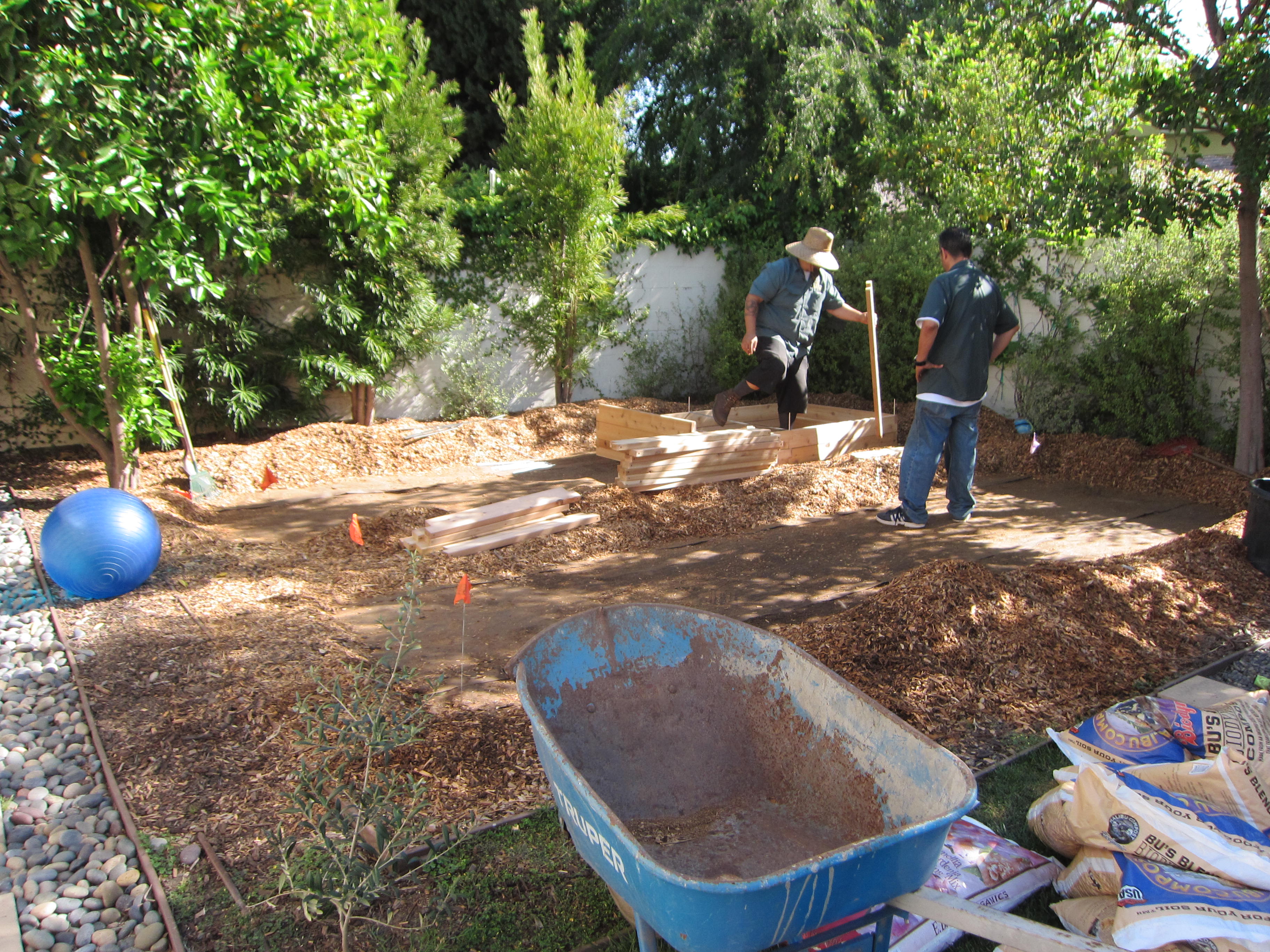 The garden gets a little morning and late-afternoon shade, but full mid-day and early-afternoon sun. Perfect for the heat of Sherman Oaks, CA. where temperatures can reach 100° for weeks at a time during the summer.
After we filled the beds with good-quality soil, we planted crops.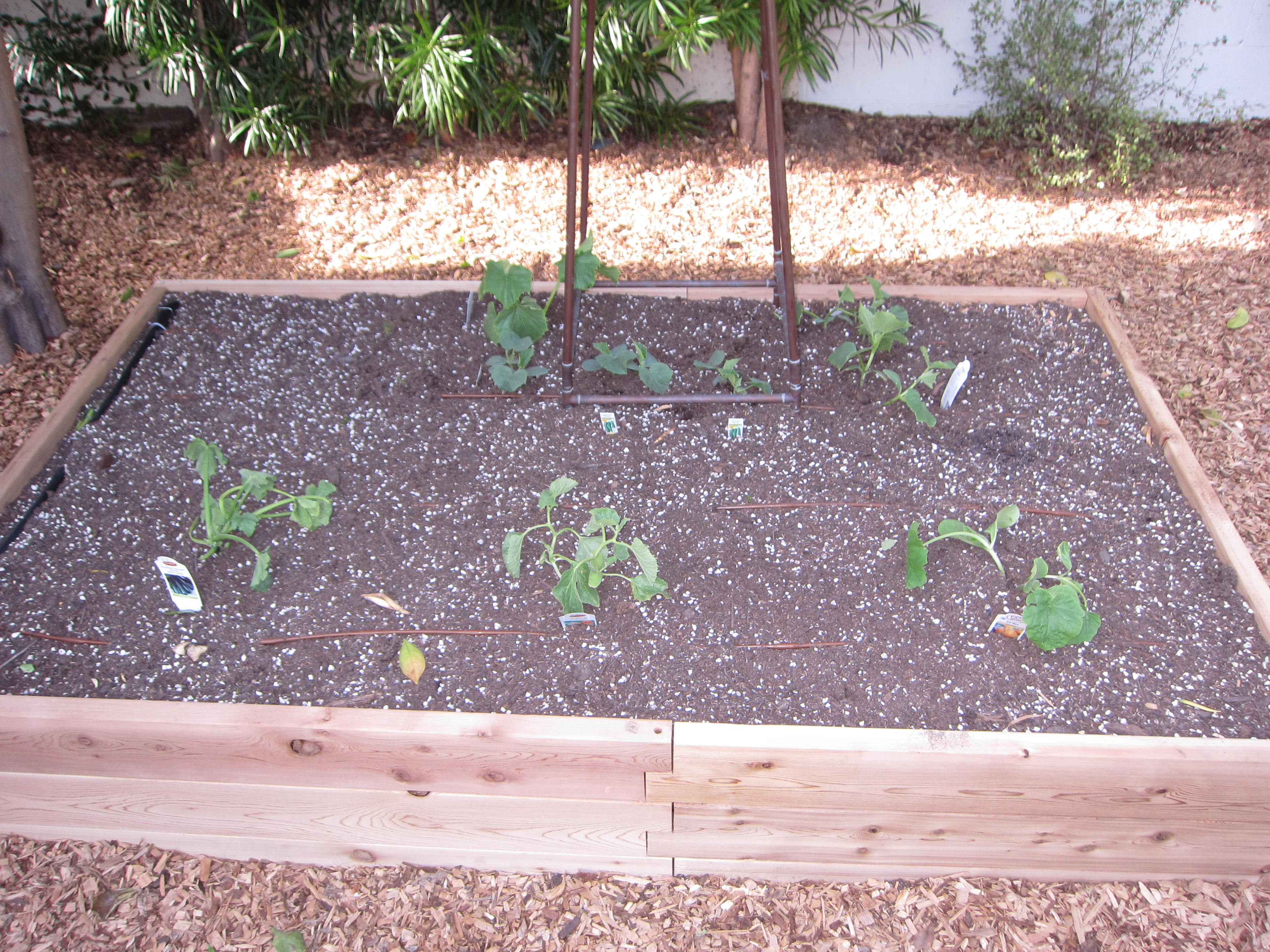 Our shadiest bed was planted with green beans, leeks, green onions, lettuces, spinach, arugula and radishes.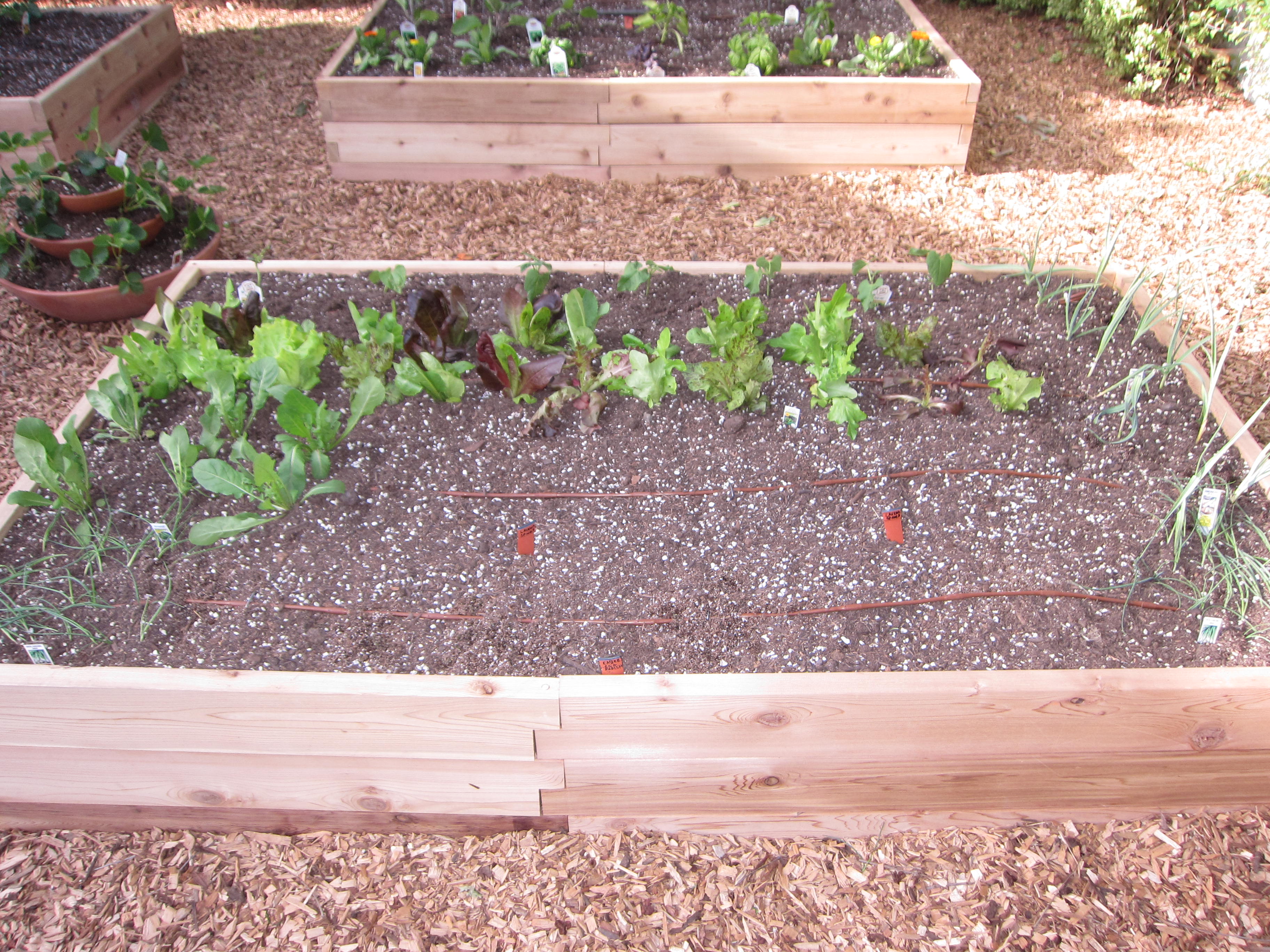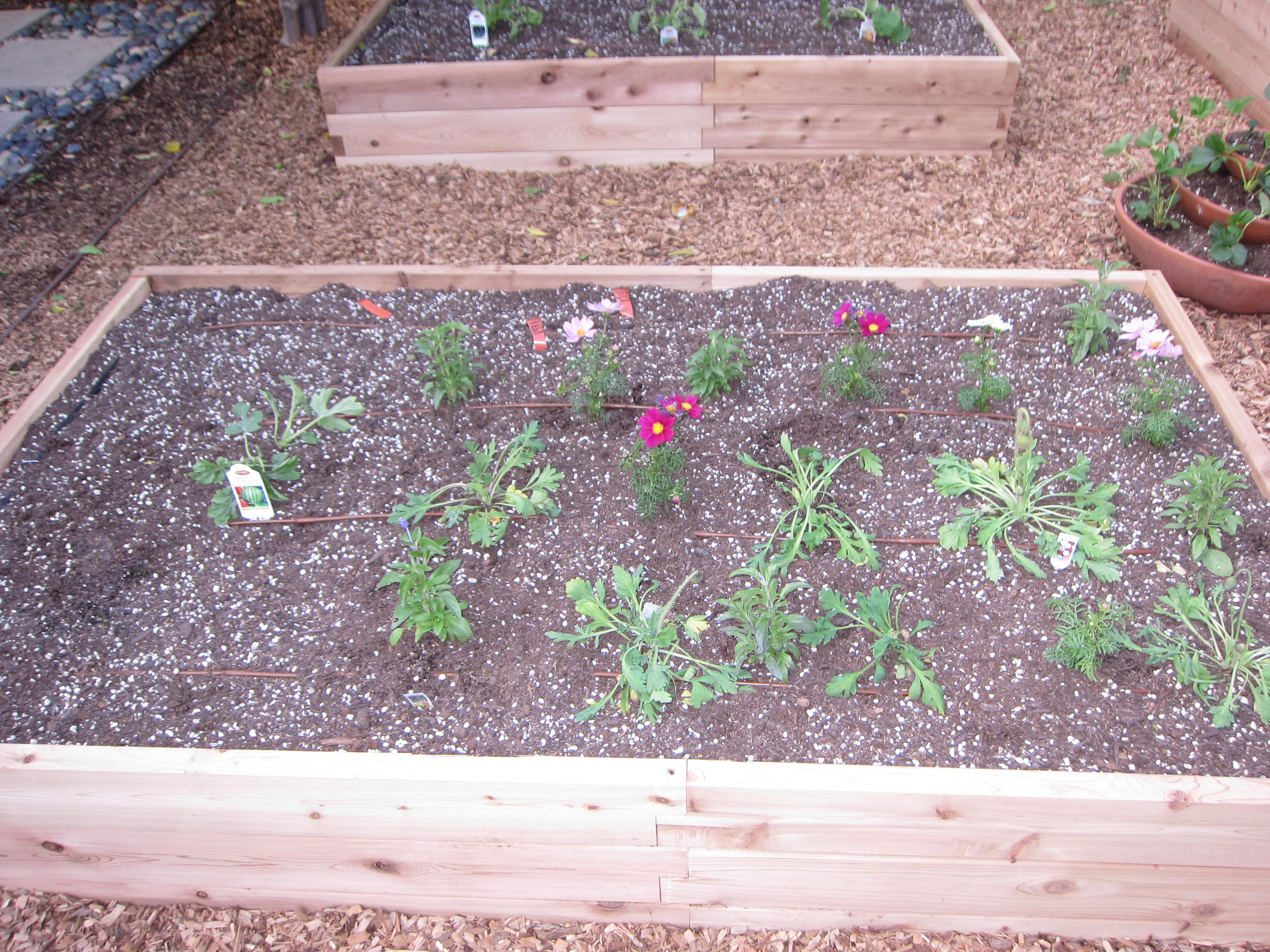 We planted sunflowers from seed along the back (north) edge of the planter and tucked a few nasturtium seeds along the front (south) edge. They may take over, but the client loves nasturtiums so she doesn't mind.
The final touch was a tiered strawberry planter in the center of all the action.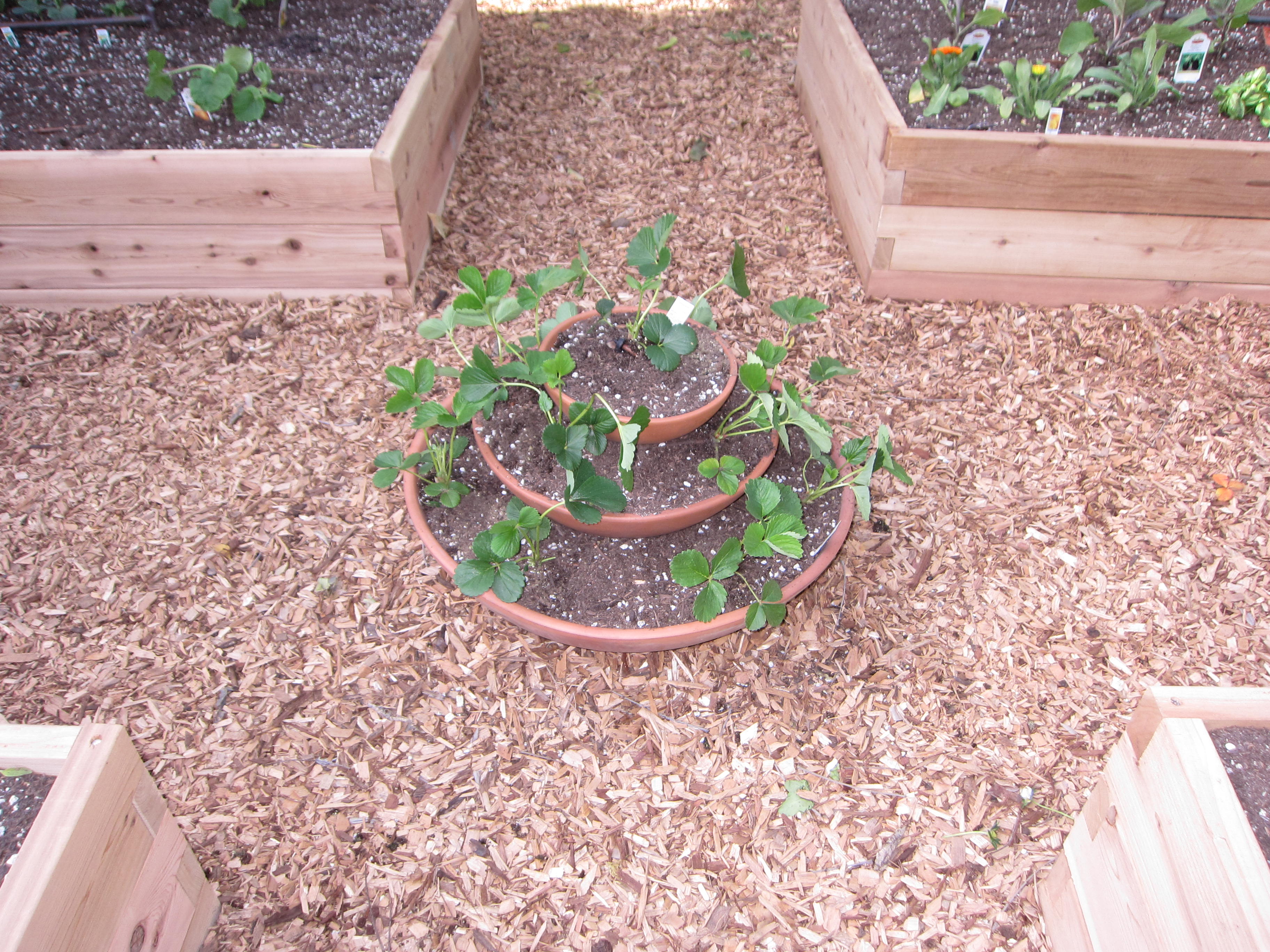 She plans to plant the perimeter of the garden space with low-growing flowering plants at a later date. They will contribute to the welcoming nature of her new space-filler vegetable garden season after season.