With each new year, gardeners vow to make changes or try new techniques (or remember old ones). 2013 shall be no different, and so we bring you Gardenerd's Gardening Resolutions for the new year.
1) De-Clutter – haven't used that stack of plastic pots in three years? It's time to let them go. Donate them to a school or recycle them through Freecycle or Craigslist. I'm cleaning out shredded bird netting, old balls of wire (collected from Christmas wreaths of Christmases past), and seeds that have a low germination rate.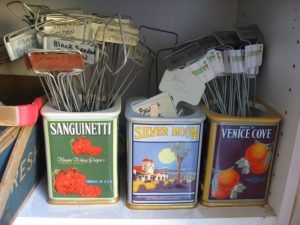 2) Water the Compost Pile – I confess, I let my compost pile get dry. Without water, compost doesn't happen. This year, I vow to water my pile more thoroughly and diligently.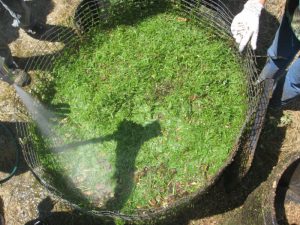 3) Plant New Varieties – This year we'll be trying to grow millet in the Test Garden, and perhaps some micro greens (open pollinated or heirloom, of course). Growing grains is a great way to provide food for yourself and your compost bin.
4) Brew Compost Tea – This is the year that I will start brewing compost tea. Thus far, we've been using an inactive steeping technique that doesn't use aeration. 2013 will be the year to get a compost tea brewer (complete with air pump), and I vow to apply the stuff regularly.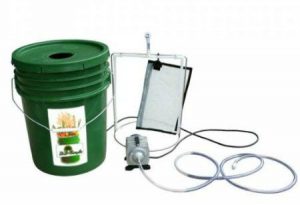 I've probably left some out, but it's good to start small. Let the gardening year begin!
What are your New Year's Resolutions for the garden? Share them with us  here.