Interesting things come in the monthly produce exchange, and last month it included one chayote squash. As it sat on the counter, it became more interesting. It sprouted.
I've never eaten chayote squash before. It's usually cooked like summer squash, but the roots, leaves and stems are also edible. A quick glance at Wikipedia yields an abundance of ideas for using it in different ethnic cuisines:
But wait, there's more…
Perhaps the most interesting part about chayote is that the seeds don't germinate well or at all when grown in the traditional fashion (plant seed, water, etc.). According to Elizabeth S. O'Neill, the "almond-sized chayote seeds can't be dried and saved for planting: It germinates only inside the fruit — and will often do so while still on the vine — so the seed must be planted with its fleshy 'shell' intact."
Guess what we'll be doing this weekend?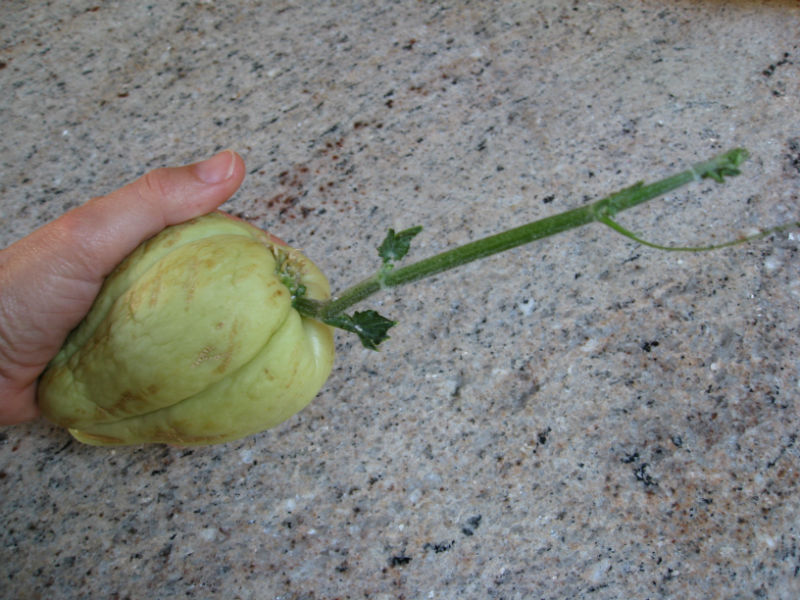 To be continued…
Hey gardenerds – do you have experience with growing chayote squash? Share your stories here.