Our latest YouTube video takes you on a tour of the Gardenerd HQ seed-starting set up. Christy shares her best tips for starting seeds indoors for spring or fall.
Have you tried to grow seeds indoors without success? This video will give you pointers to up your game. Learn from our mistakes, and grow better this fall.
Tips for Your Ideal Seed-Starting Set Up
Subscribe to the Gardenerd YouTube channel and turn on notifications to find out when our next video is published. Consider becoming a Patreon Subscriber to support future videos and podcasts. Subscribers get behind the scenes goodies and access to monthly hangouts where gardenerds get answers to their burning questions.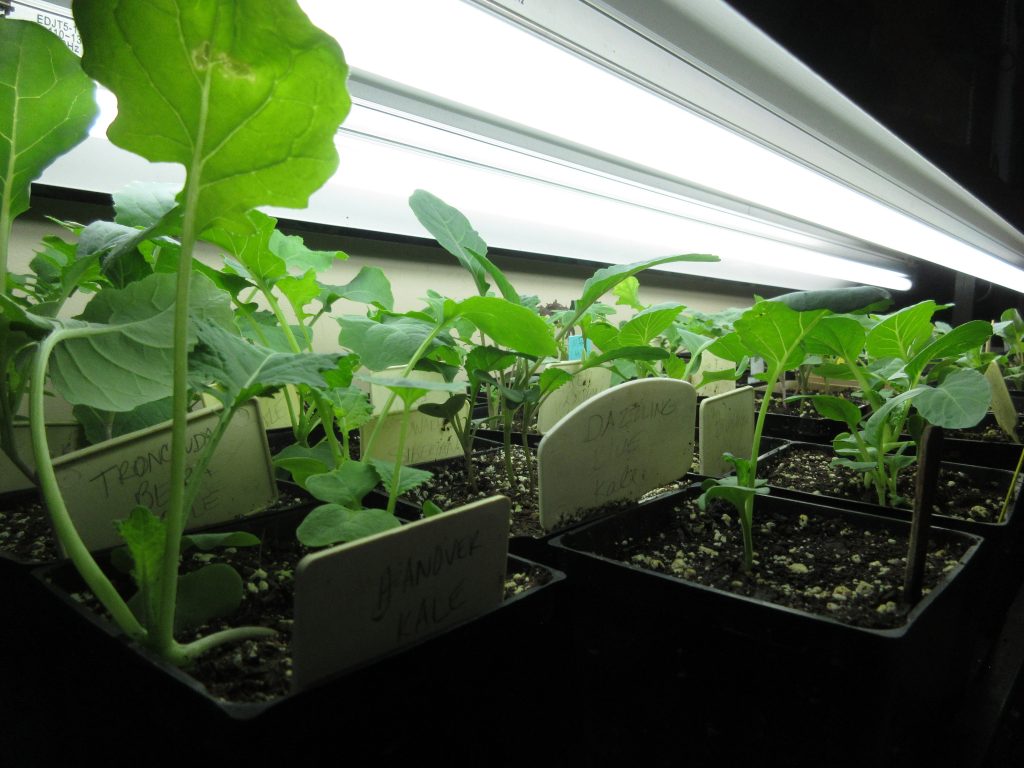 Resources
Watch our other video on how to start seeds two ways here
Learn about our favorite kale varieties to grow this fall
Visit our links page for our favorite seeds for fall and spring
Need more help? Our fall planting list will help you know what to grow this season.