Our latest YouTube video was three years in the making. We've been growing dragon fruit from cuttings and we finally got our first fruit. It's an exciting day around Gardenerd HQ and we want to bring you along for the ride.
Christy shares the step by step process of growing this fancy fruit from cuttings to harvest. If you live in a warm-winter climate or have an insulated greenhouse, give it a try. The fruits are delicious and worth the wait.
Growing Dragon Fruit
Join more than 35,000 subscribers at our YouTube channel and be the first to hear when our next video comes online. Consider becoming a Patreon Subscriber to support the free stuff we do here at Gardenerd.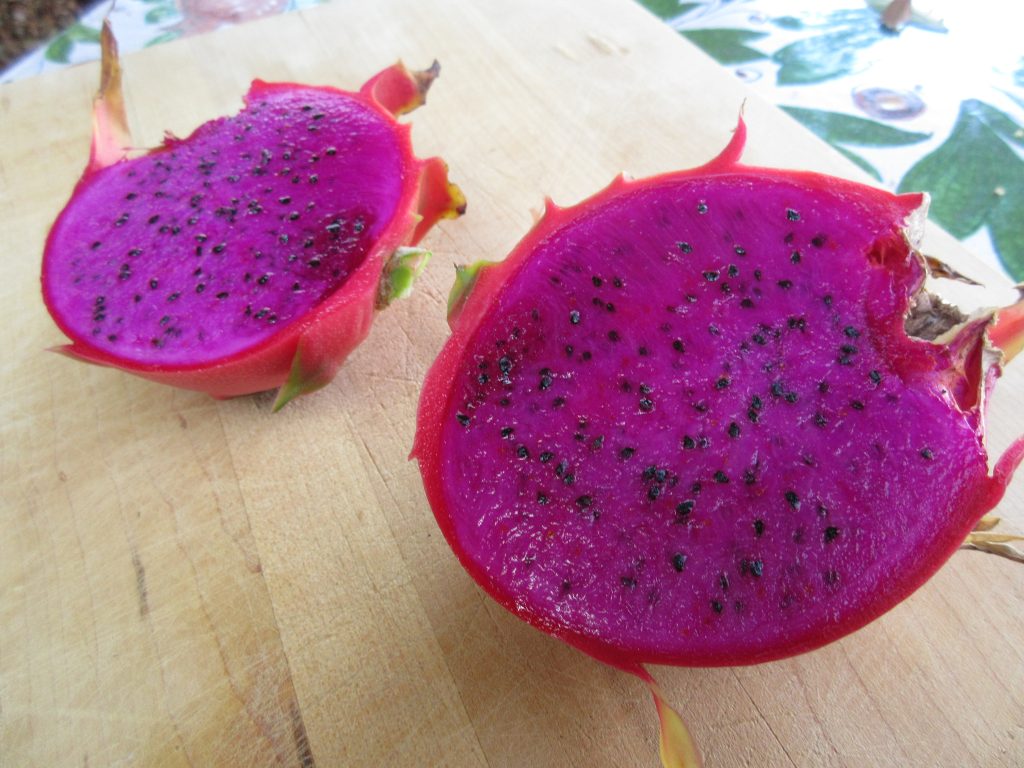 Resources
Read a more detailed account of how to plant cuttings here
Learn more about growing dragon fruit in Grow Your Own Mini Fruit Garden
Dragon fruit is expensive, which is why it's the perfect fruit to grow at home. Here are some great eating ideas for this fancy fruit. If these ideas don't make you want to grow it, nothing will.
If you know someone who is growing it, ask them for cuttings. You can also order cuttings through the mail or possibly find them at a local nursery that sells tropical and exotic fruits. Growing is easy, find a spot in your yard for it this season.