Our latest video shares Christy's 3-step process for fixing aphid infestations. You'll find this trick works on most infestations, and allows you to keep those plants going once the infestation is gone.
Whether it's your Swiss chard, or fall-planted kale, Christy's trick will boost plant health, remove the aphids, and will discourage them from returning. This is one of many tricks you'll learn in the upcoming Creating A Healthy Garden online course.
Resources for Fixing Aphid Infestations
Like this trick? Learn more of them in our upcoming pest control course, Creating a Healthy Garden.
Battling Aphids Without Bug Spray – another YouTube video that offers other ways to get rid of aphids.
Try this Aussie trick for treating aphids – Tea Tree Oil for Aphids
And our trick for keeping aphids off artichokes
Learn more about the aphid's life cycle here – knowledge is power! The more you know about the life cycle of a pest, the better equipped you are to manage them.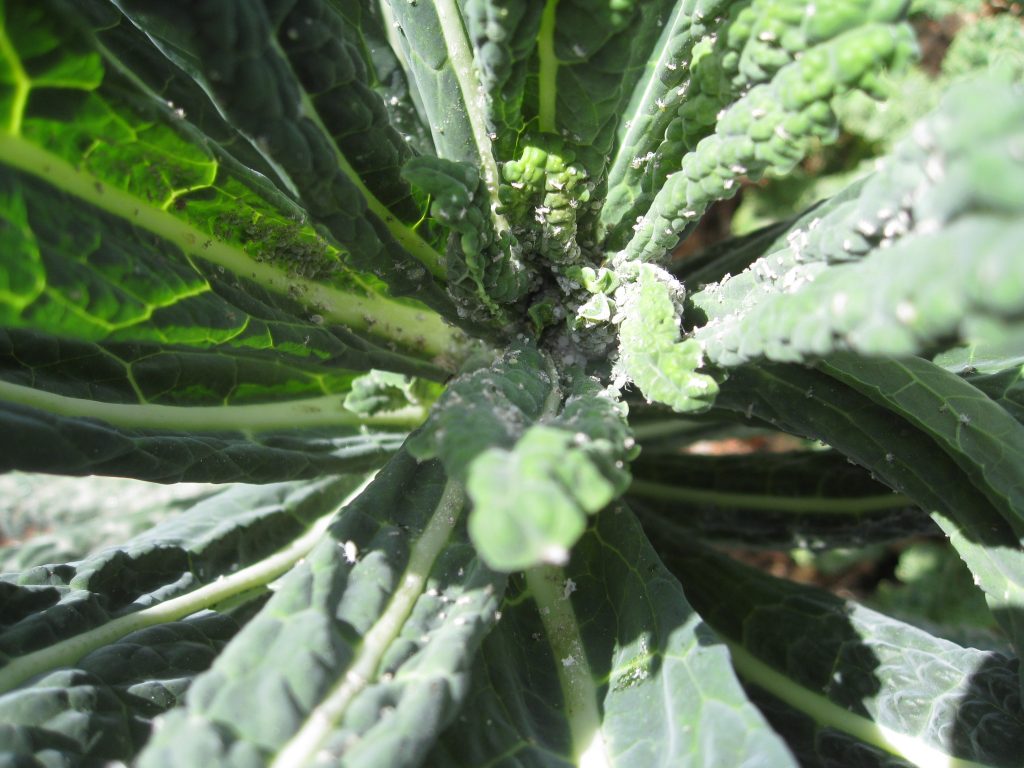 What do you use to get rid of aphids? Post a comment below.