Yes, Woolly School Gardens needs your vote, and I'll tell you about that in just a minute, but first a little story:
On Tuesday, June 1st, I had the opportunity to help install two Woolly School Gardens at two neighboring schools in downtown Los Angeles.  Together with a team of Woolly gardeners, we filled Pockets with soil and planted food gardens for students to enjoy.  We planted herbs like sage, chives (which some of the kids pronounced chee-vess), thyme, basil, rosemary and oregano.  We also tucked in tomatoes, all sorts of peppers, eggplant, collard greens, onions, and strawberries, along with marigolds and nasturtiums for pest control.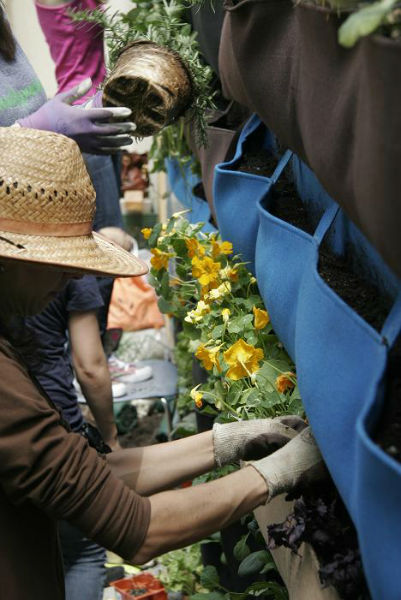 When we finished, the high school students gathered and were given the task of matching a plant marker to a plant.   They did pretty well, I have to say.  There were some cultural connections with certain vegetables, like cilantro and peppers for the Latin American kids and collard greens for the African American kids.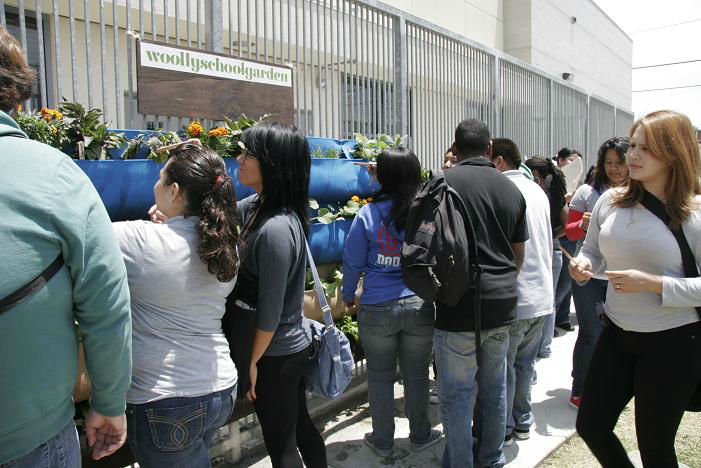 We talked about how to use each vegetable in meals – rosemary with potatoes, chives with eggs, eggplant parmigiana (of course), boiled collard greens, tomato salsa and spaghetti sauce.  Some of the students already had gardening experience with their raised bed garden, where they were growing butternut squash, corn and some herbs.  They were excited to have more space to grow different things.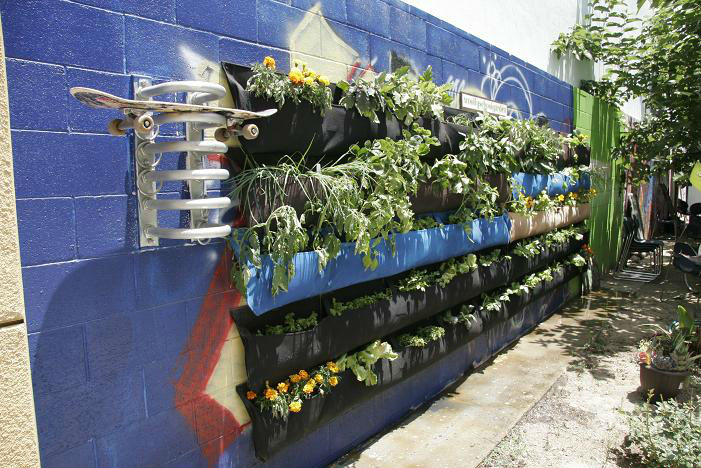 So what does all this have to do with voting?  Well – there are 250 more schools who could get a free garden like the two mentioned above if you help Woolly School Gardens win the Pepsi Refresh Everything competition.  Woolly School Gardens is competing for $250,000 and needs votes – once a day, every day in June.  Can you help?
Go to Pepsi Refresh Everything competition Woolly School Gardens and leave your vote there through June 30th.  Just click to vote first thing when you boot up your computer in the morning.  Can do?  YES!