And now a moment of shameless self-promotion…
I've entered the Gardenerd Test Garden in a competition for cash and fame, and I need your help.  YourGardenShow.com has partnered with Mother Earth News to give two lucky gardeners $500 cash and a chance at being featured in an upcoming issue of Mother Earth News Magazine.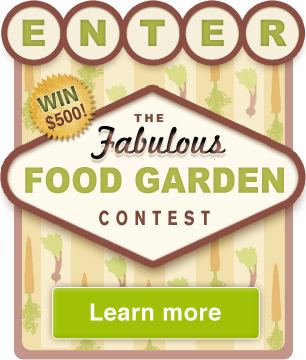 We're currently holding in the Top 25 Gardens, but we need your help to keep us there and get the attention of Mother Earth News.  Please take a moment to vote.  You can vote one per day from now until November 1.  You can even enter your own garden (no hard feelings, of course).
We want to show that anyone can experiment with heirloom and open-pollinated varieties in the smallest of spaces. That's what the Gardenerd Test Garden is all about.  Bookmark this page, sign up so you can vote, and vote every day to help us spread the word to more gardenerds out there.
Thanks for your support!
Christy