Every once in a while, you just need pretty pictures to look at. With hot weather descending upon us, the garden is really taking off (oh-so-happy peppers and melons!), so we're happy to oblige with some shots of the Gardenerd Test Garden in mid-summer.
Enjoy!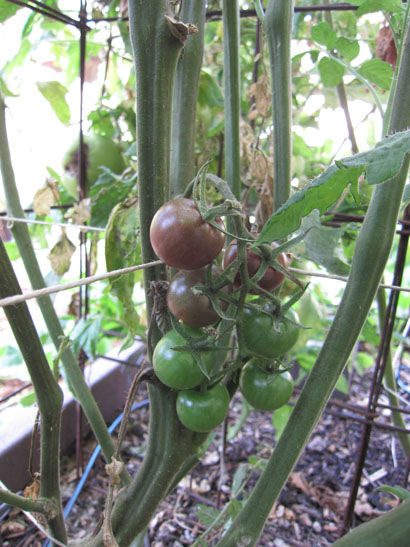 Black Cherry tomatoes beginning to turn colors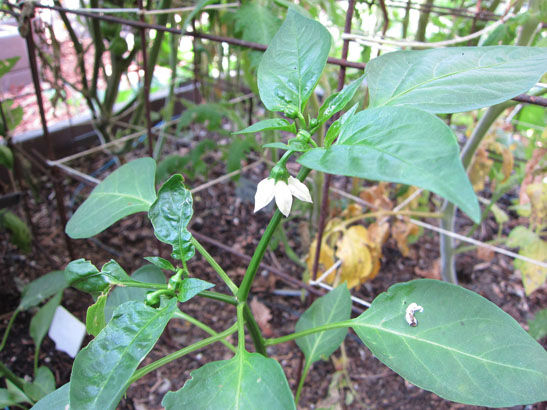 Ancho/Poblano peppers finally flowering in hot weather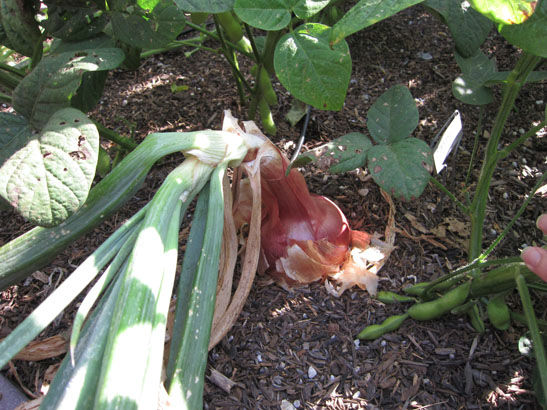 Our one Italian red onion that sprouted amongst the edamame.  The tips finally fell over yesterday.
It's about 4 inches in diameter – a great first try for us.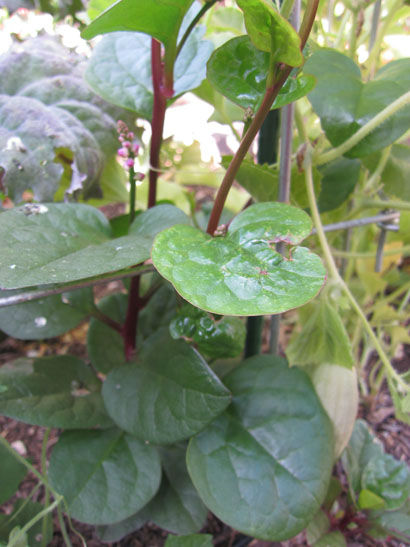 Our first attempt at Malabar Spinach is going well.  Climbing and climbing.

And over in the melon patch…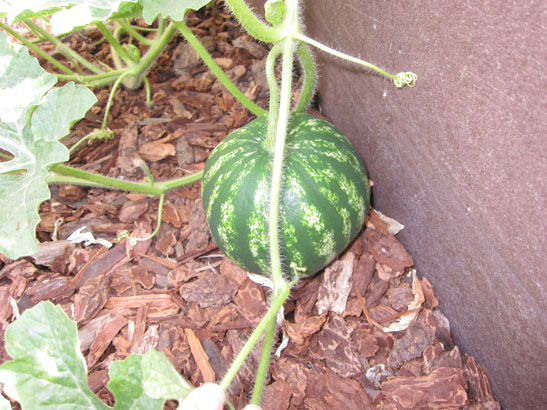 This Crimson Sweet Watermelon showed up while we were on vacation.  It's about 6 inches across now.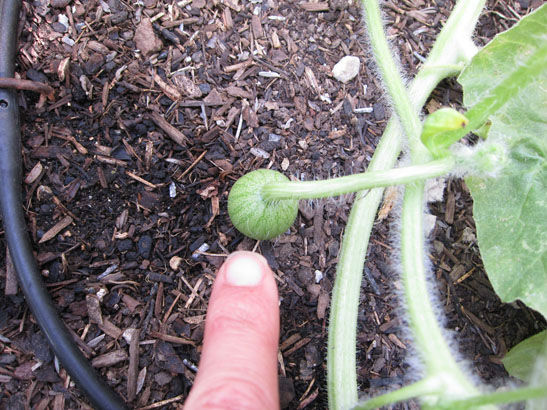 A yellow watermelon just set fruit.  So cute at this age!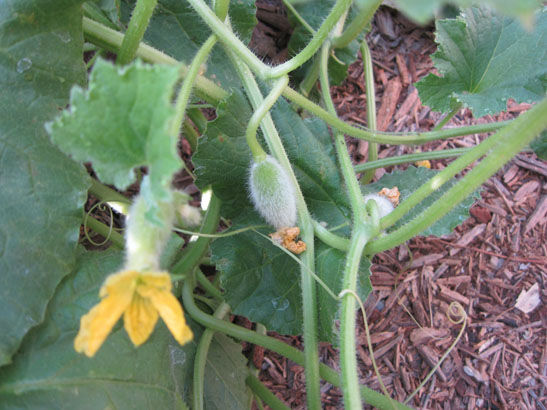 Rugosa di Consenza has just set fruit.  Given that we didn't even know if it would grow, that's a good sign.
And finally – the mystery melon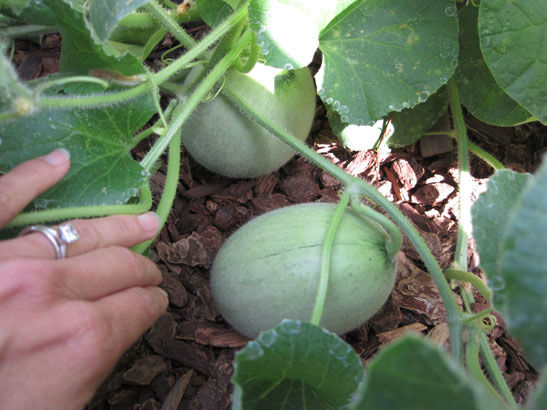 This is a volunteer (luckily it's in the melon patch, so it's easily at home).  There are about 5 of these oblong
melons, about 5-6 inches long at this point.  We await the answer to the mystery.

We don't really buy melons, so it's hard to tell where the seeds might have come from.  They obviously made it through the composting system. 

If you have any guesses as to what this melon could be – send us a quick note. We'd love to hear your suggestions.