Emily Murphy is known for her website Pass The Pistil, where she shares home-grown gardening tips and seasonal ideas for food and wellness. She's also a photographer who's work shines through in her new book Grow What You Love: 12 Food Plant Families to Change Your Life.
In the interest of full disclosure, Emily and I are friends on social media, where we #FF each other regularly. I offered to write a review of her new book in a Twitter post one day, and she sent me a copy. No dollars were exchanged here. Just one gorgeous book for a review.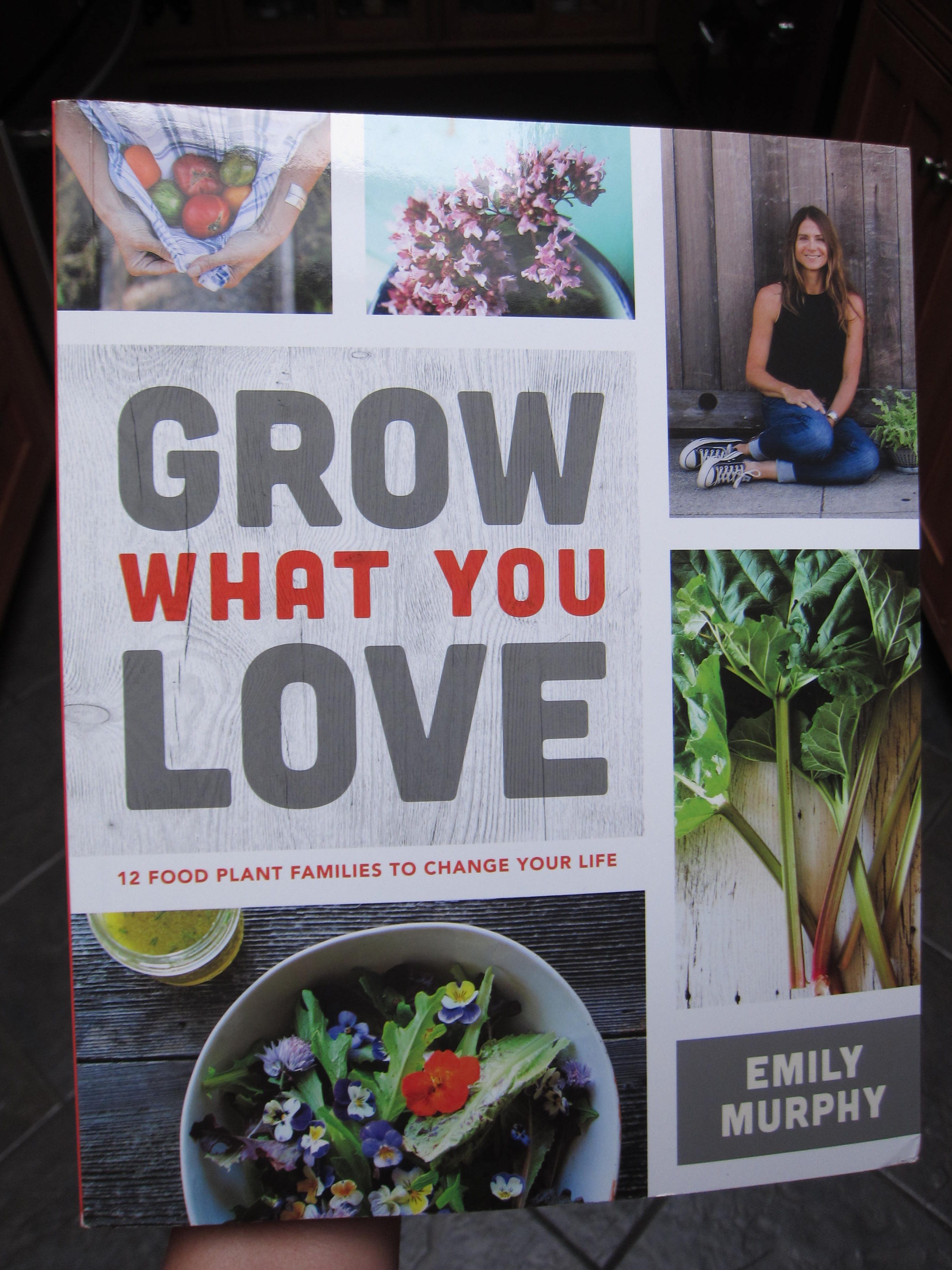 Grow What You Love
My first impression, as I flipped through the pages, was that it's beautifully put together. Firefly Books laced each page with Emily's vibrant photos of her garden and harvests. It's pure gardener's eye candy at first glance.
The Plant Directory houses the 12 Food Plant Families, each with Plant, Pick, and Fix suggestions to stimulate the reader's imagination. It also includes uncommon plant profiles such as Amaranth, Purslane, and an entire section on Edible Flowers. I appreciated the suggestion to "pair [amaranth leaves] with cheese and basil or parsley, or use it as a fresh addition to your favorite sandwich". I've honestly never thought to try that.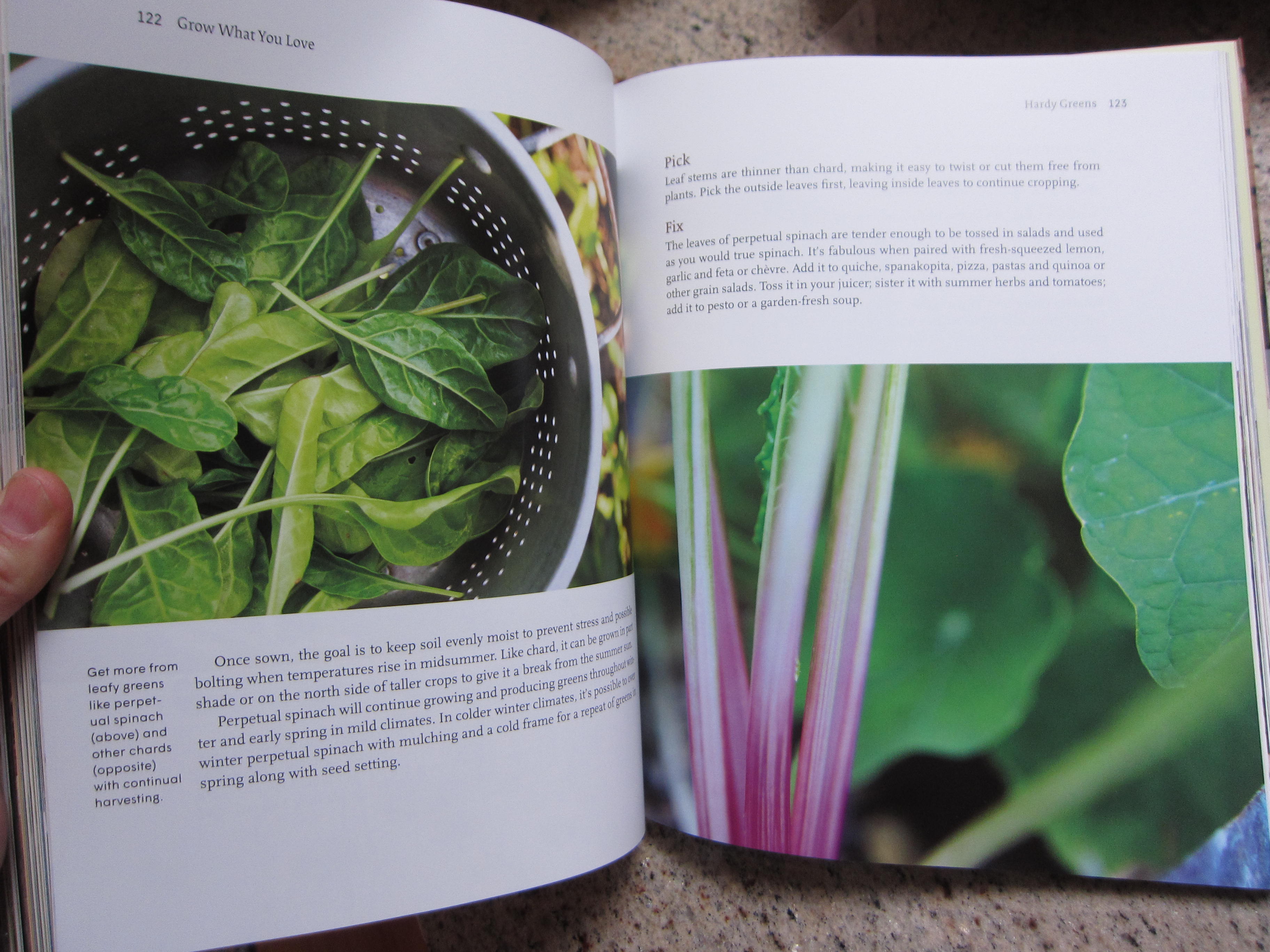 Each section ends with a recipe or two, including Roasted Root Vegetables with Citrus, Herbs, Chiles, and Pomegranates; Nasturtium Capers; and easy ideas like double-wrapping green beans in foil with olive oil, salt, pepper, and garlic to roast them over a fire. The recipes are intended to stretch the reader's mind in new directions without being pretentious.
Technical Stuff
The last quarter of the book contains the more traditional ingredients of a gardening book: how to plant seeds, transplant them out, how to amend soils, train vining crops, and how to attract beneficial insects to your garden. While instructive, the instructions feel more conversational than the how-to dogma we see in step-by-step gardening books. Murphy writes as though she is sitting across from you, chatting over a basket of fresh produce.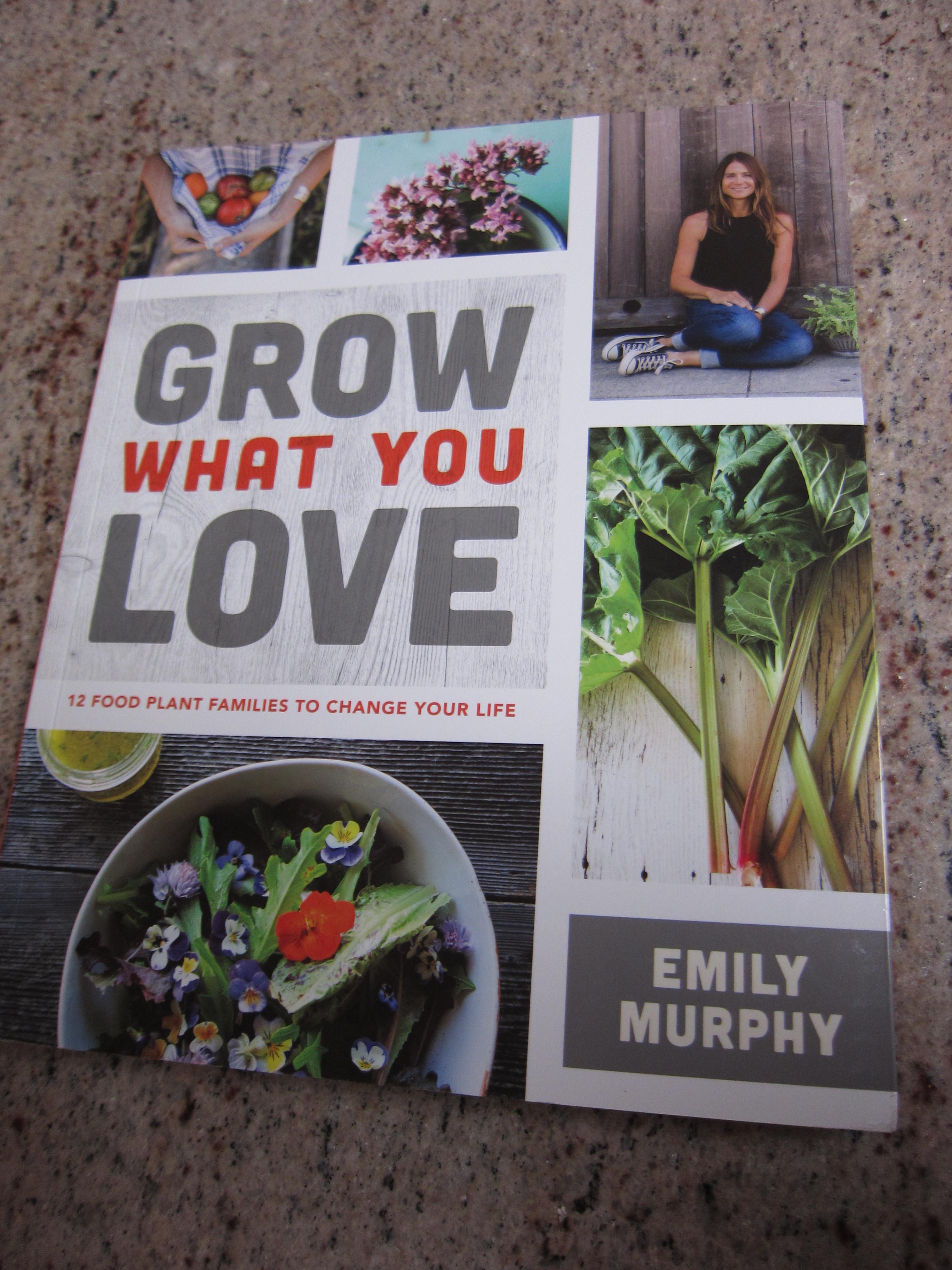 The Review
Grow What You Love is geared toward the artists among us, perhaps even established gardeners, who want to dive in and learn by doing, rather than reading exactly how to plant a cabbage before attempting the task. It is a savory experience that stimulates curiosity and extols the glory of getting your hands dirty. It's a lifestyle book with the message: get out there, plant something, eat every part of it, and enjoy the process.
Find Grow What You Love: 12 Food Plant Families to Change Your Life wherever books are sold.