There's something special about sneaking outside in your bathrobe into the crisp, cool, fall air to pick a citrus breakfast off a tree: a fresh orange dripping with new fallen rain. December is when navel oranges really hits their stride, and lemons fall abundantly from the tree.
Instead of installing a front lawn four years ago, we opted for a mini orchard of five trees. This week the navel orange and Meyer lemon have finally turned color and are ready to be enjoyed.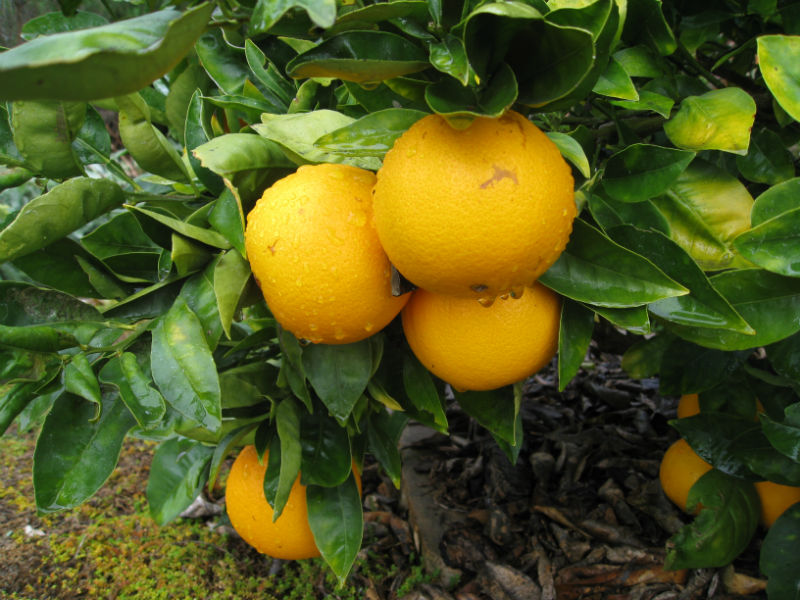 Fall and winter are the seasons for pomegranates, persimmons and citrus. Navel oranges (and other citrus) grow best in zone 10, but can be grown in other zones with protection. In climates where the ground freezes, citrus is best grown in pots so the tree can be brought indoors to a sunny enclosed porch or greenhouse for winter.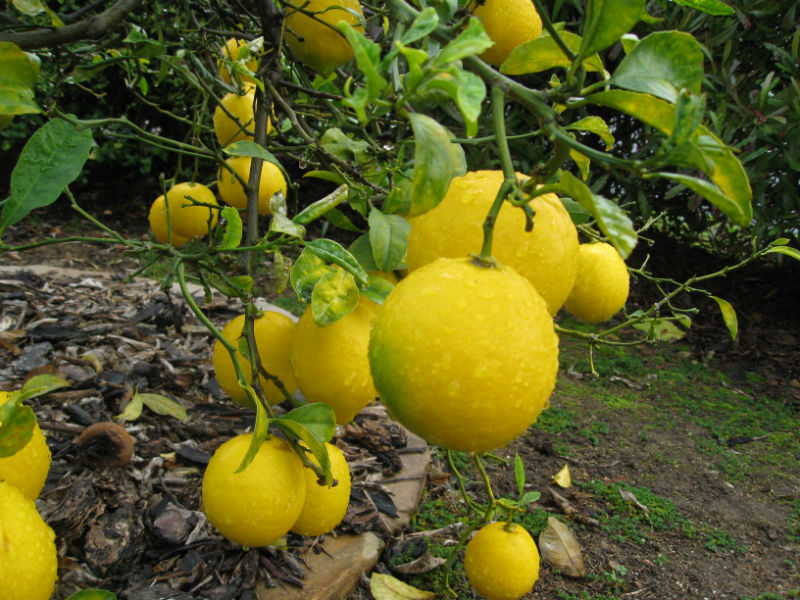 Meyer lemon trees, along with most semi-dwarf citrus varieties, can be pruned to accommodate small spaces. They grow well in large pots, though they will require more frequent feeding than in-ground trees. Test your soil before feeding to ensure proper nutrient levels.
Fun fact: Meyer lemons are a cross between an orange (or mandarin) and a lemon.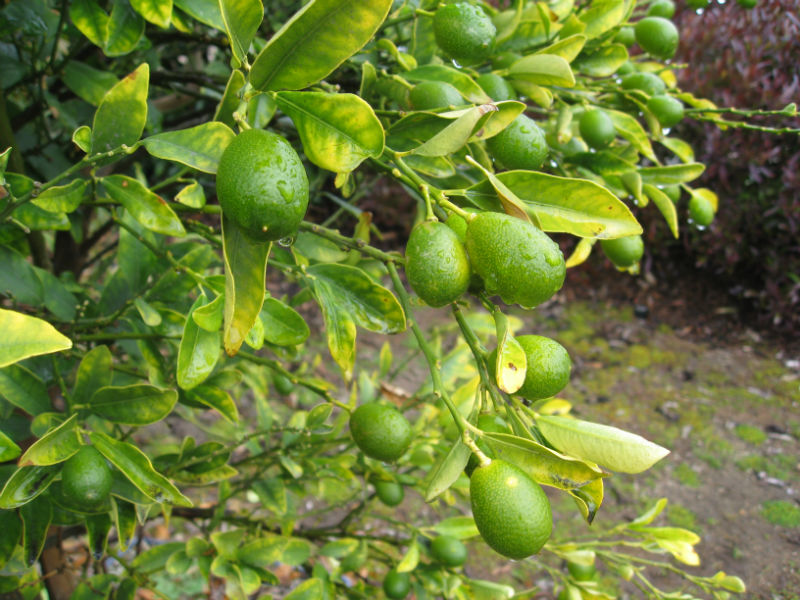 The Nagami kumquats above have a ways to go. In another month, they'll be ready. The kumquat combines sweet and sour flavors in one fruit. Its edible skin makes it a great choice for marmalade. My husband eats them as an appetite suppressant; a few tart kumquats make eating anything afterward much less appealing.
With all citrus, be sure to get trees that have been approved for your area. Some states have quarantines in place to prevent pest and disease infestations. Play it safe and observe those boundaries. Now is a great time to order bare-root and young potted fruit trees for planting in January. Check out Peaceful Valley Farm and Garden Supply's fruit tree selection and dream big.