It's hot, and nobody wants to turn on the oven. This is the time for a magical, outdoor, sunset-lit summer garden party. These parties are the stuff of summer. How many childhood memories do we all have from outdoor summer gatherings. We caught fireflies in Mason jars on hot August nights in upstate New York. We watched the sun set over the Pacific ocean and gathered under 100 year old trees at long tables in Malibu.
Barbecues take center stage, grilling vegetables from the garden. The herb garden plays a role in refreshing drinks.  Whether it's Tiki torches, tea lights, or twinkling holiday lights in a tree that you choose to decorate with, they showcase the highlights of the summer garden: tomatoes, peppers, squash, corn, beans and more.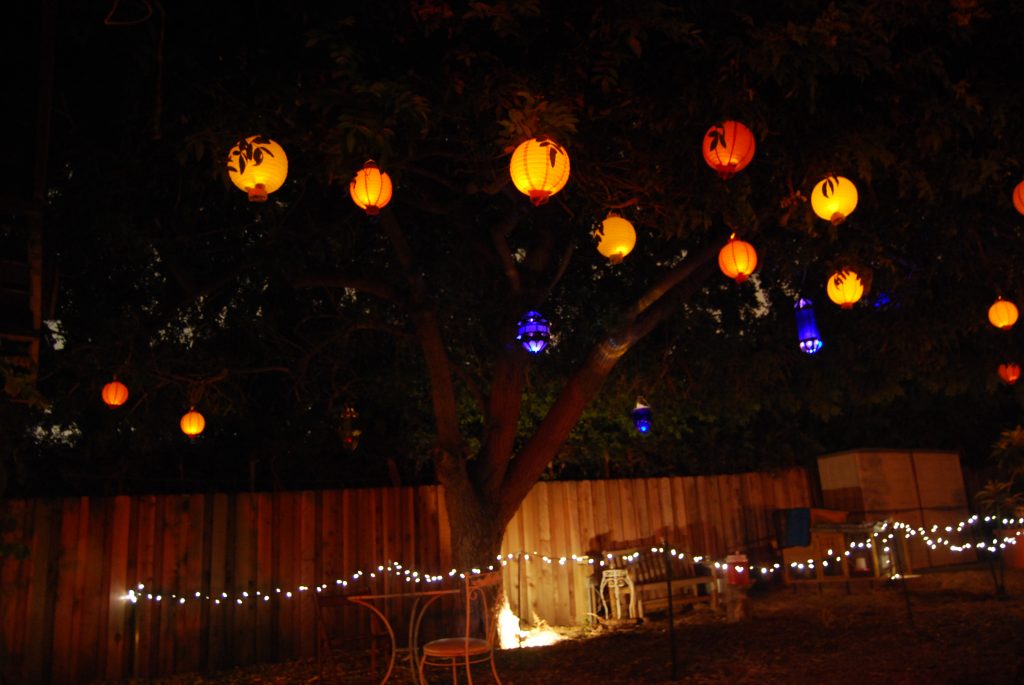 Zucchini – Our favorite (and simplest) thing to do on the grill is this: Cut summer squash into 1/2″ slabs, rub them with olive oil, sprinkle with salt and pepper. Cook them on the grill for 4-5 minutes on each side. The sugars caramelize–you'd never think squash could taste so good.
Tomatoes – Cut beefsteak tomatoes in half.  Brush both the tomato and the grill with olive oil, and place tomatoes cut side down on the grill for 5 minutes (until softened). Flip them over for another minute or two, then serve. Here's a garlicky version.
Garlic – It seems that everyone is harvesting garlic and braiding it for storage right now, but save a few bulbs, wrap them in foil and throw them on the grill while you cook the rest of the meal. After 30 -45 minutes, open the foil and squeeze out the garlic onto toasts and spread the tasty goodness.
Corn – remove silks but leave husks in tact. Soak the ears in a bucket of water for about 10 minutes. Remove from water and tie husks closed around corn. Grill for about 20 minutes, turning regularly. Best. Corn. Ever. Here's a recipe to riff on.
You can also make quesadillas, pita pockets and foil-wrapped veggie packets on the grill. Cookbooks like Grilling from the Garden, by Diana Shaw cover all sorts of fancy grilled dishes from pizza to stuffed mushrooms.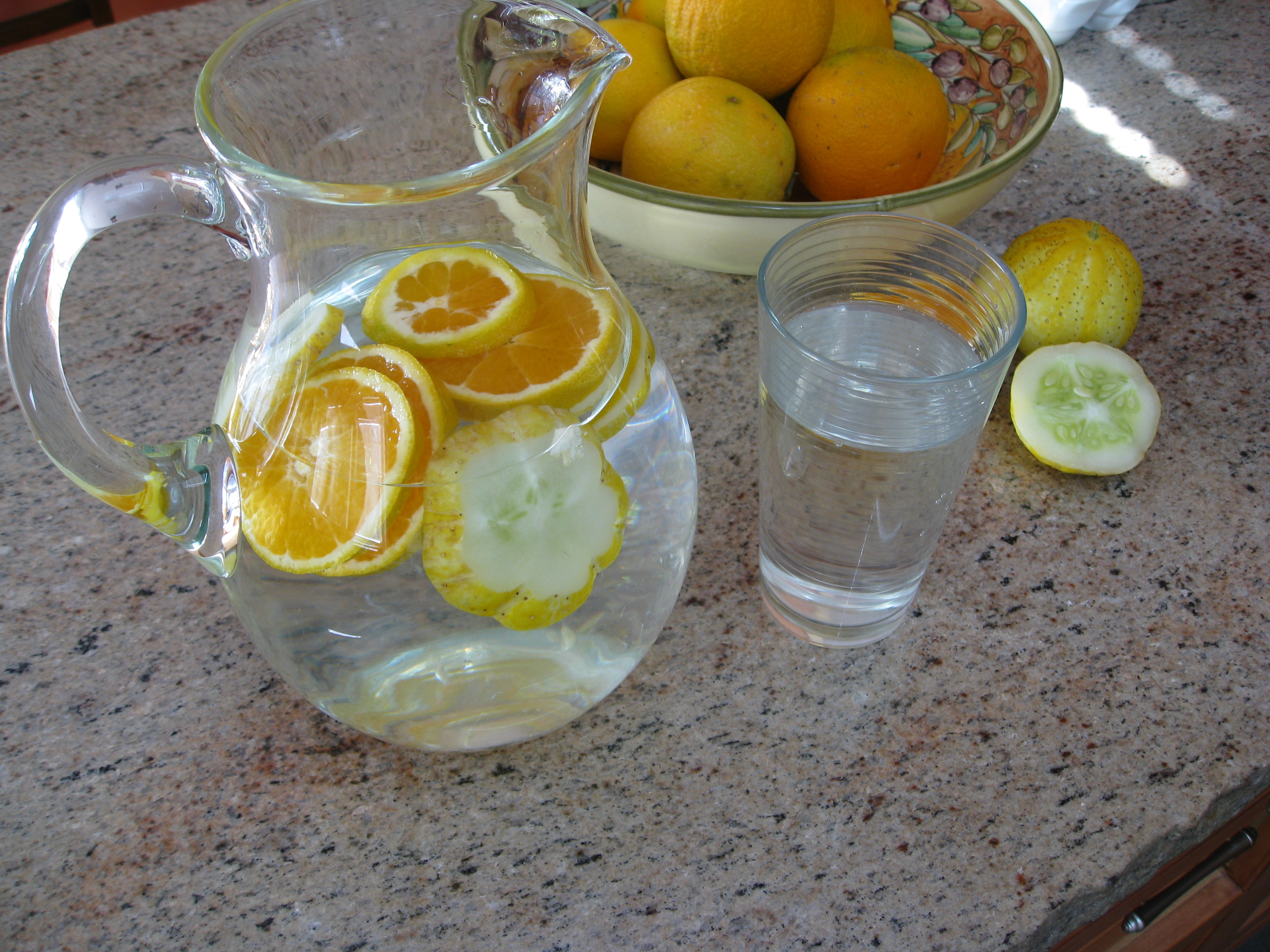 Drinks – Throw a handful of mint into your lemonade. Make sangria by adding sliced plums, nectarines, oranges and limes to red or white wine. Add a little honey to sweeten the blend and enjoy. Our favorite is cucumber citrus water–no cooking required. Just add slices of cucumbers and oranges to a pitcher of water and transport yourself to a spa.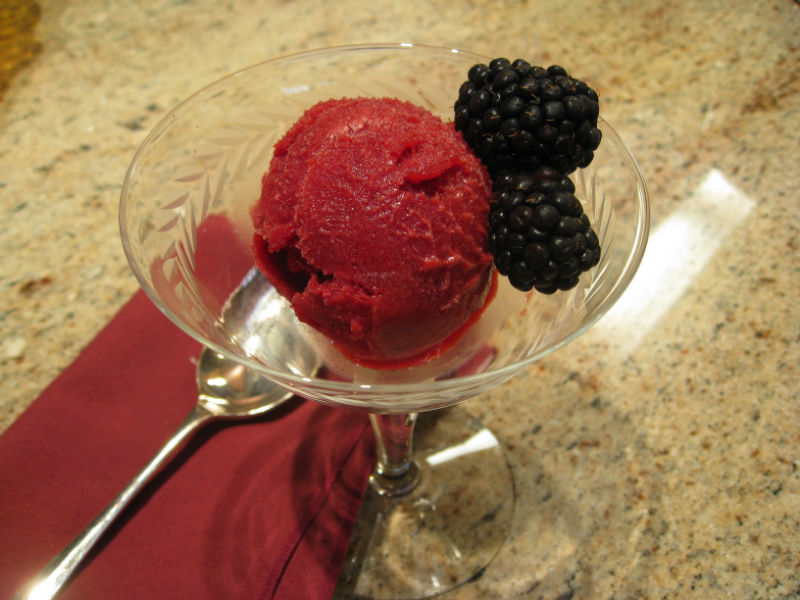 Desserts – Cubed watermelon with mint is just about the simplest dessert we've fallen in love with this summer. Or try drizzling fresh strawberries with a little lemon juice and honey for a delicious treat. Summer is the time for watermelon eating contests and sorbets. Find another favorite here.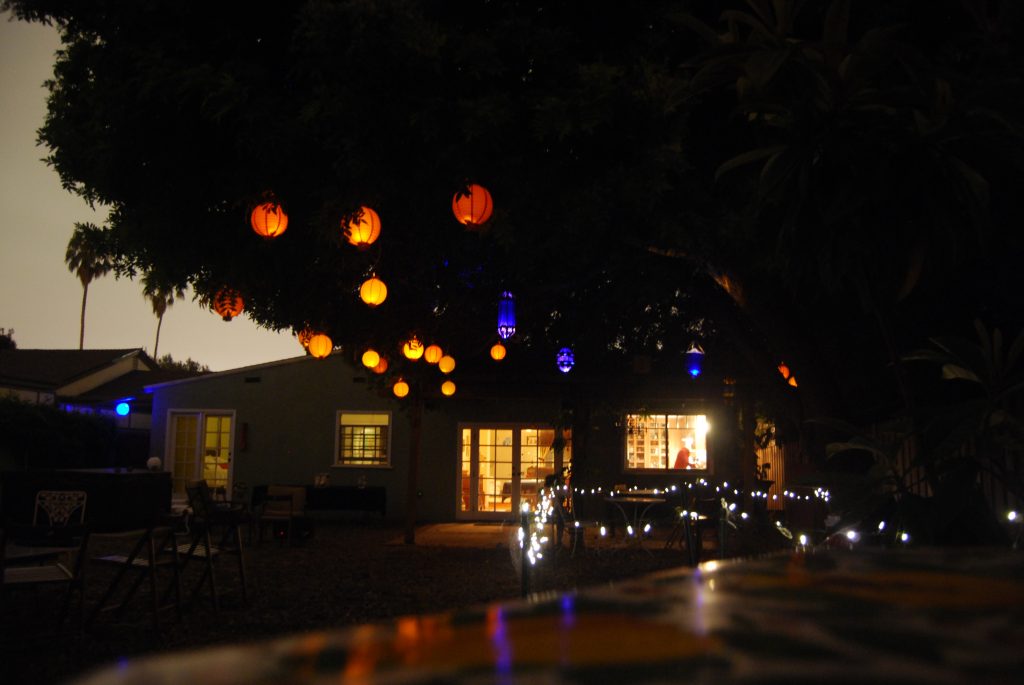 Gardeners know how to party: good food, fresh from the garden, outdoors with friends. Tell us your summer party plans below. We'd love to hear your ideas.