Perhaps the most important part of any vegetable garden is the habitat surrounding the garden itself. Having a place where good bugs can thrive can be the difference between a successful garden, or one full of pests. Milkweed plays an important role in keeping one species happy: the Monarch butterfly.
Monarchs are amazing for a number of reasons. First, they only lay their eggs on milkweed plants, because that is the single food of their young larvae. Second, most monarchs live 6-8 weeks, but the butterflies born in fall live months longer in order to make the migration to warmer climates. Like many other amazing creatures, they return to the same place year after year.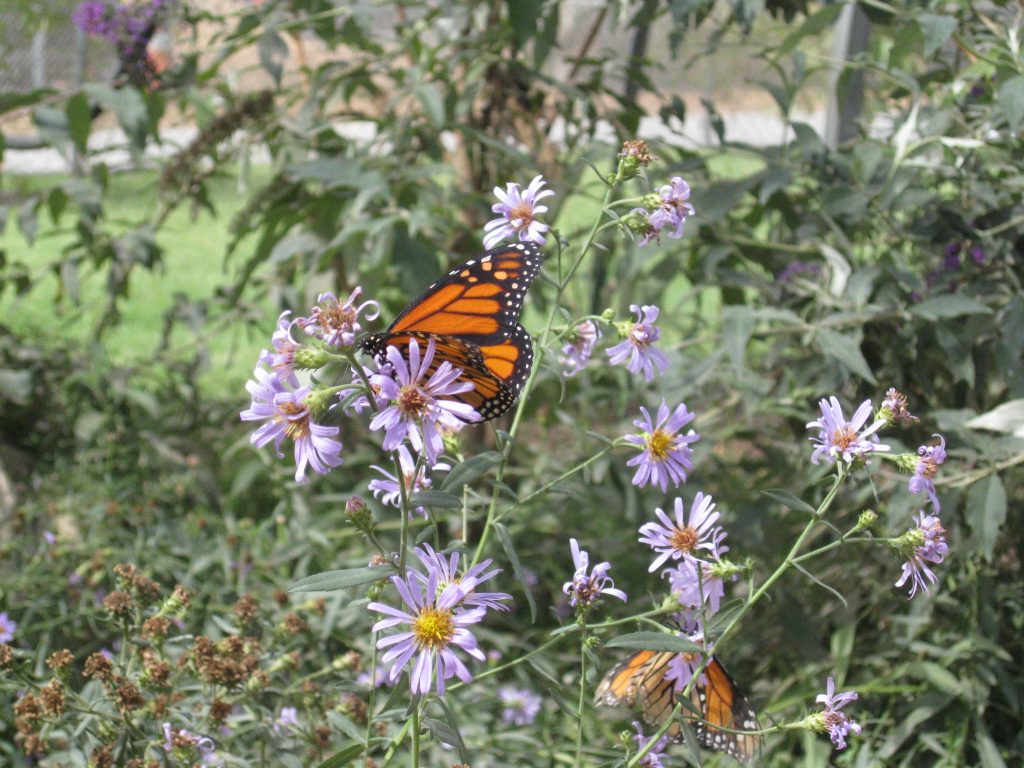 The brightly colored wings of Monarch butterflies warn predators that they are poisonous, due to a compound in the milkweed they consume. Still, many birds try to eat them during their migration.
Growing milkweed in our gardens helps provide habitat for migrating Monarchs. There are over 40 varieties of milkweed, one surely suitable for your climate. You can acquire seeds from many seed catalogs, native plant societies, or friends obsessed with butterflies. That's where we got ours.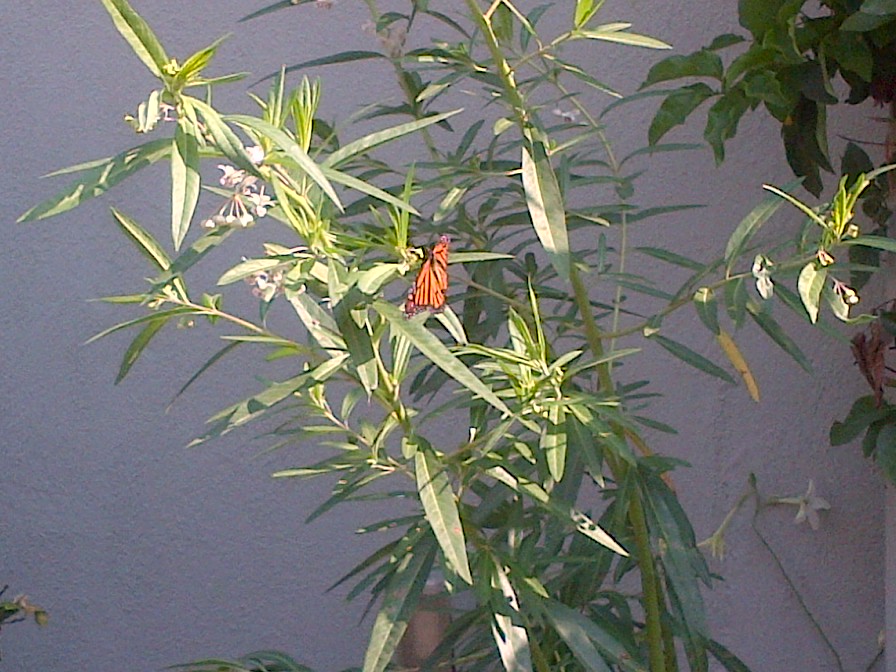 Early this spring, we planted seeds for African Milkweed (Asclepias physocarpa and/or Gomphocarpus physocarpus). We planted seeds in an old Woolly Pocket with some other flowers and crossed our fingers. It's important to keep the seed bed moist during germination and while plants are young. We used drip irrigation to ensure regular watering.
How-to: We didn't have instructions for planting, but here's the deal: sow seeds 1/4″ deep or scatter on the soil and cover with 1/4″ of soil after last frost. Seeds germinate in 7-10 days and can be transplanted out (if not direct sown in the garden) when 3-6″ tall. We direct-seeded ours.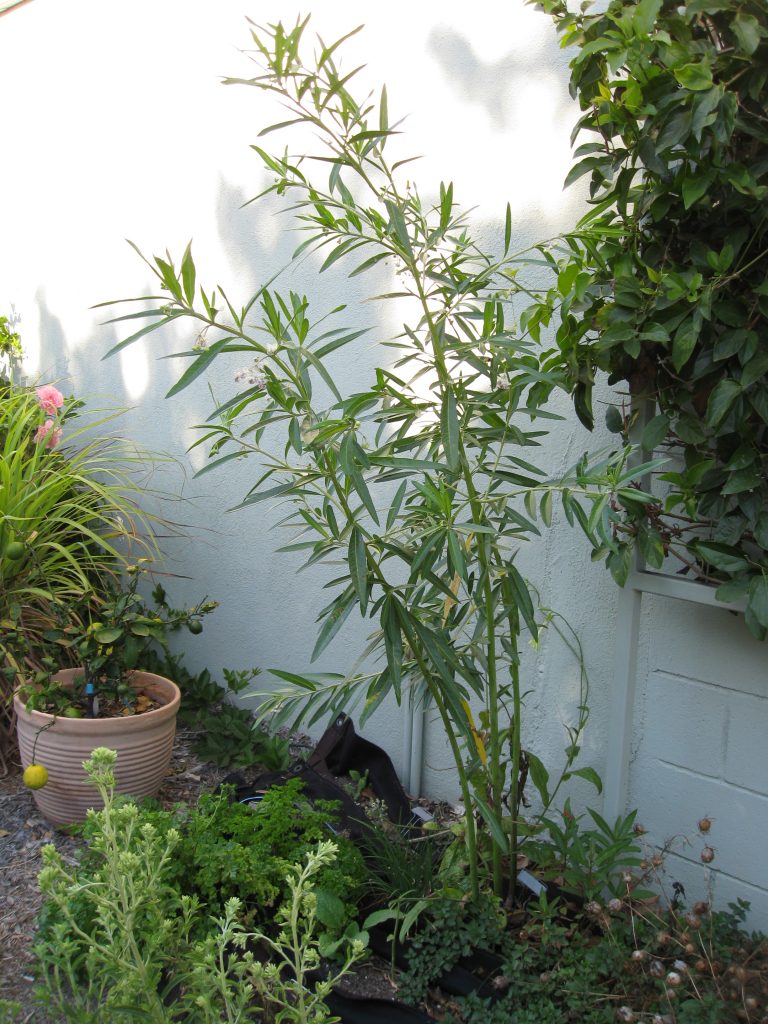 Last week we saw our first visitor, and now we have evidence of new life.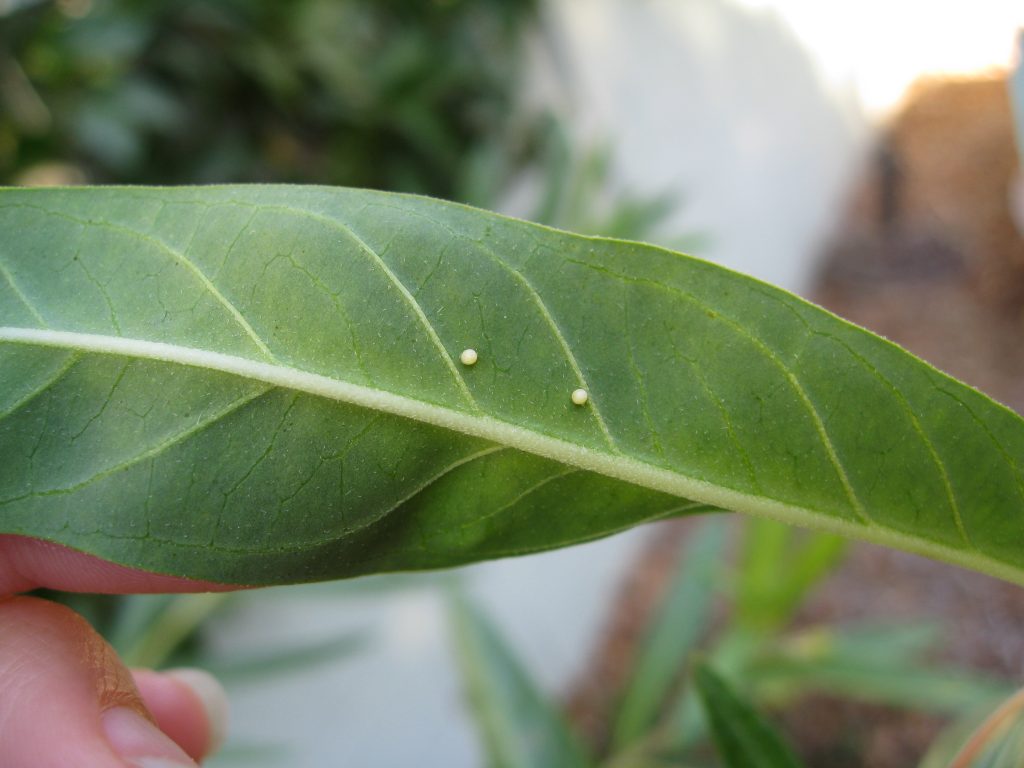 We've also seen the milkweed bug.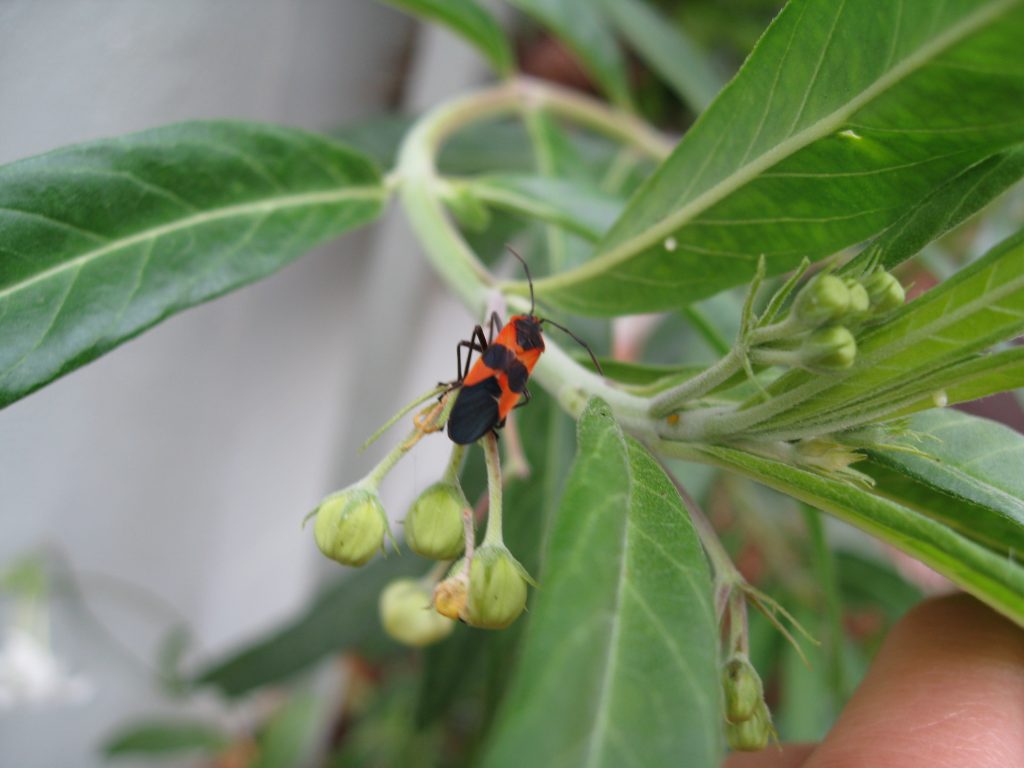 Milkweed bugs eat the seeds and tend to deform the flowers, so some consider them a bad bug. If you plan to save seeds, you may want to remove these critters.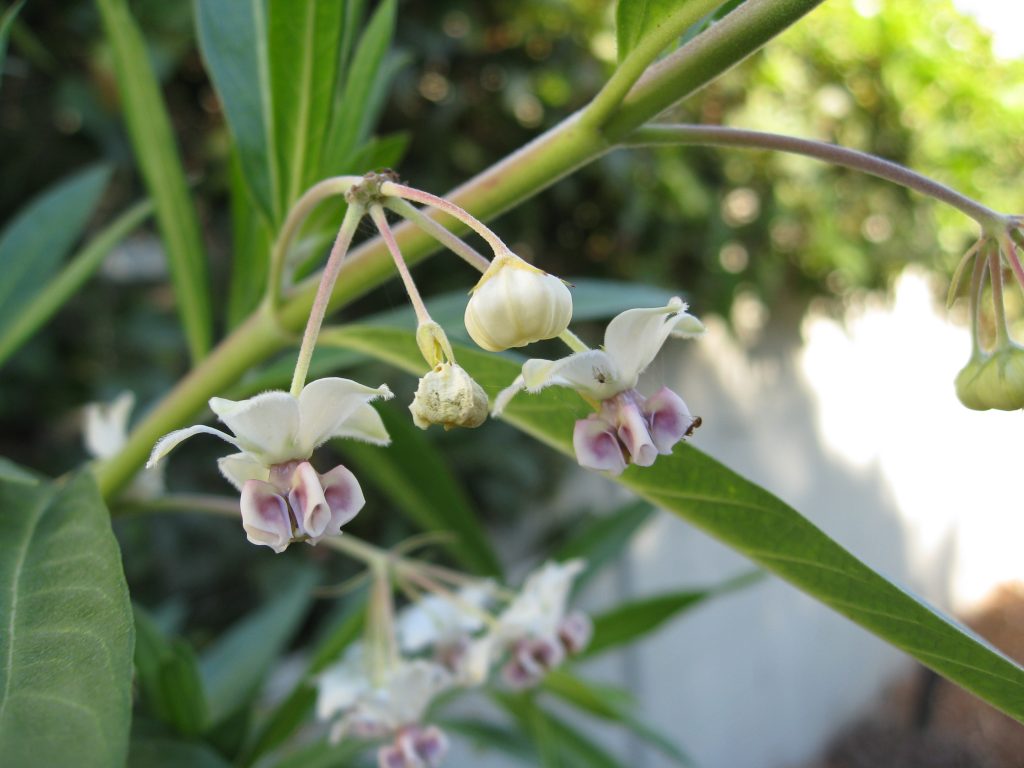 As our eggs turn into caterpillars, we'll report on the transformation. In the meanwhile, if you are growing milkweed, let us know what's happening on your plants right now. Got caterpillars? See a chrysalis? Share your news here.
UPDATE: Check out the latest on our Monarch habitat here.