The Old Farmer's Almanac has been a mainstay in gardeners' households since 1792. The publication is known for its accurate weather forecasts back when we didn't have the TV news or Weather.com.
This year, they sent me a copy of their 2021 Garden Guide for review. Let's take a look at the goodies we found inside.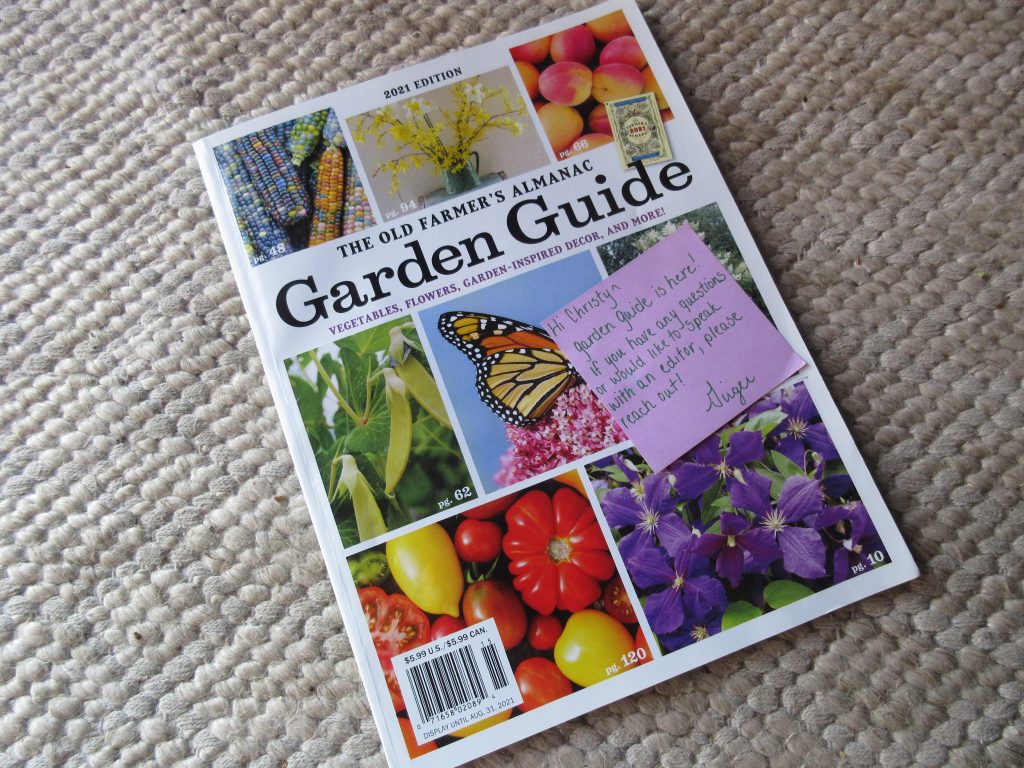 Right out of the gate, the Farmer's Almanac Garden Guide offers garden trends from across the US. Tips for roses, foraging, and perennial plants appear on page after page of ideas. You'll find new pepper varieties to try, suggestions for quick growing crops, and more.
The Guide moves on to articles on native plants, vertical gardening ideas, and advice for a climate resilient garden. Want to learn more about natural dyes? The 2021 Guide has you covered. From advice for growing big tomatoes, to how to build a heat-sink garden bed (that's for folks in cold climates – not here in So Cal), the Guide provides.
The Instagram Challenge – Old Farmer's Alamanac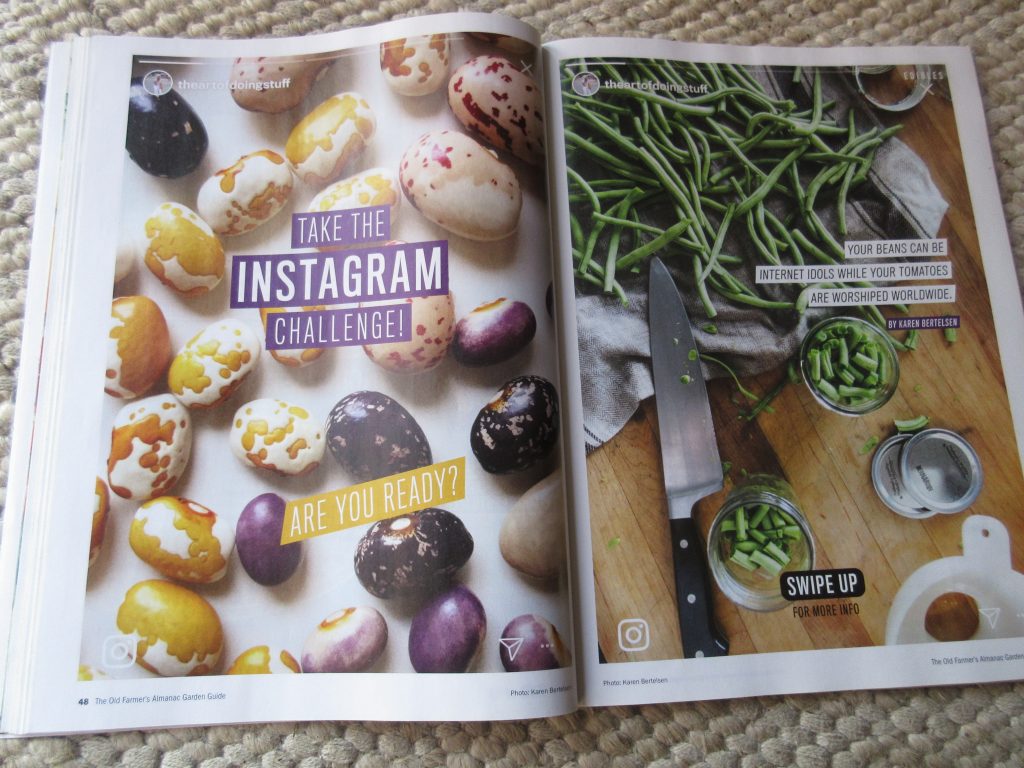 Gardeners readily share their photos of harvests and successful plantings, but the Old Farmer's Almanac shares ideas for how to post and tag your pics of unusual varieties. The author lists some popular hashtags and accounts to follow, as well as her own.
Invasive Species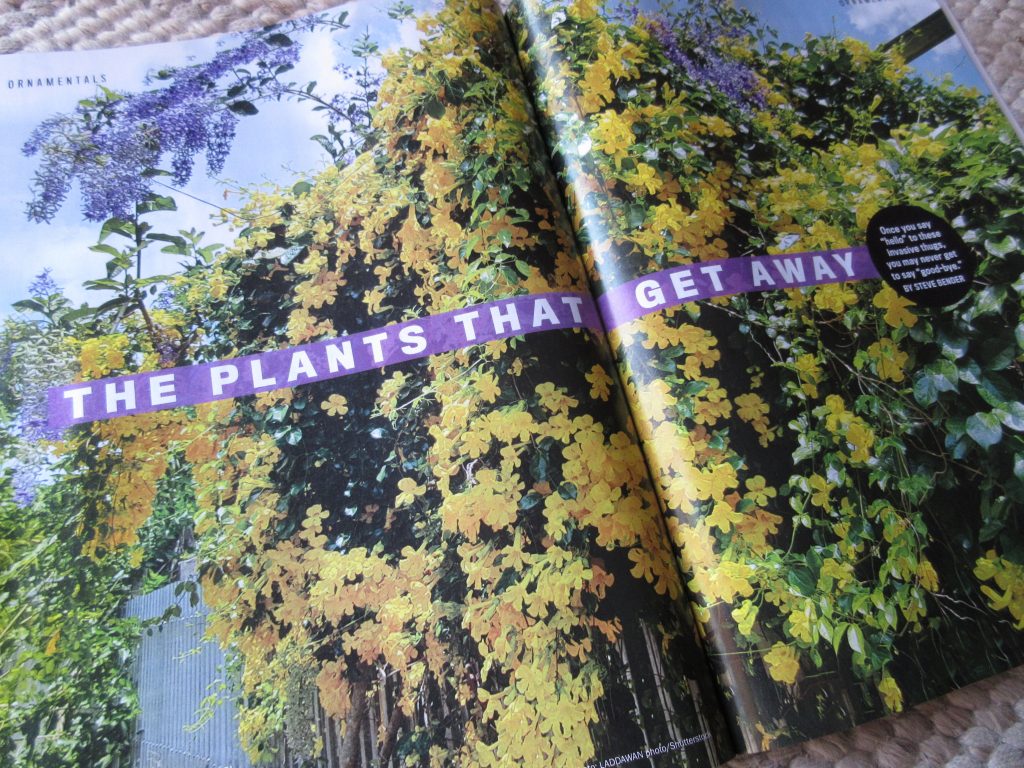 Before you plant that ivy or privet, read the article on invasive species. America has a huge love affair (and problem) with invasives, and it's out of control. Read up on how to keep invasive species out of your yard, and make better choices. (Side note: find out what is invasive in your state here)
Recipes, Recipes, Recipes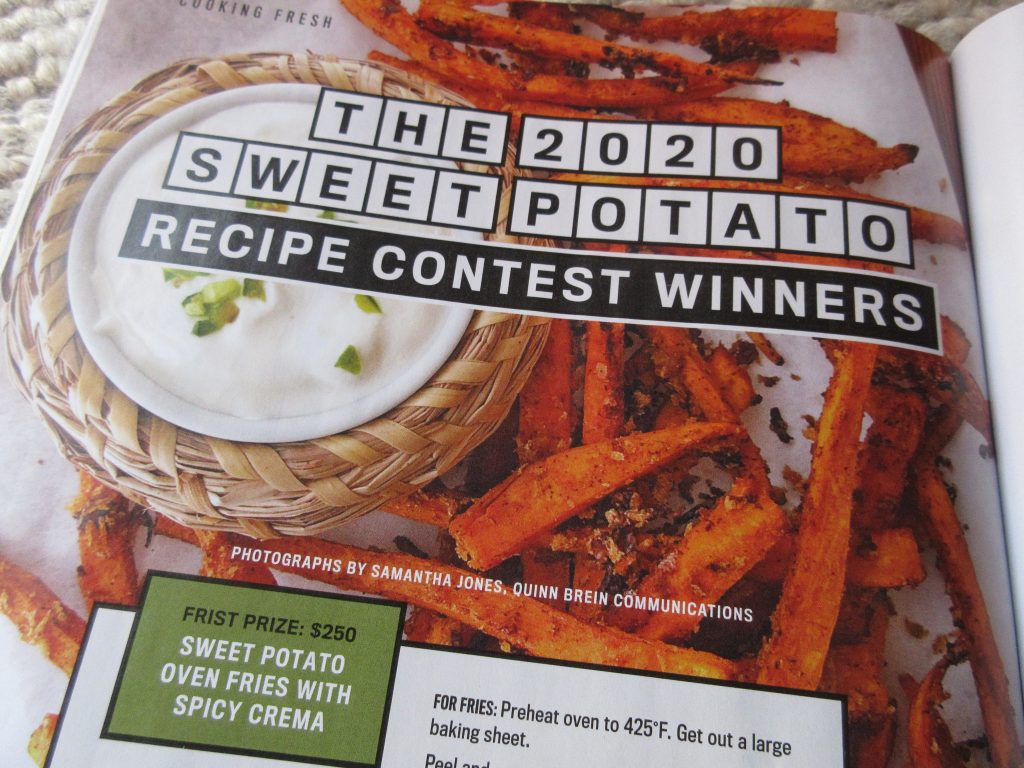 Not only will you find creative recipes for sweet potatoes in the article featuring the 2020 Sweet Potato Recipe Contest Winners, but you'll also find some basic ideas for how to preserve the harvest. You'll want to tear out a few pages to use later this year.
The Old Farmer's Almanac wouldn't be the Old Farmer's Almanac without the back pages: Gardening By the Moon featuring moon signs for 2021 and Planting By the Moon's Phase (both used in Biodynamics), listing favorable days to plant for different latitudes; pH Preferences of Trees, Shrubs, Flowers, and Vegetables; and Frosts and Growing Seasons will come in handy if you're new to gardening.
This 2021 Old Farmer's Almanac Garden Guide has a lot to offer, even for more advanced gardeners. Get your copy from the source here. You can also use this tool to find where you can find the book locally.
Check it out and get gardening!