Homesteader nerd-alert: Los Angeles Bread Bakers held a Meetup at the King's Roost where Paul LeBeau of Wolfgang Mock was slated to be the guest speaker. He'd also raffle off 2 Mockmills in a free raffle, and a 3rd in an additional $5 raffle. What's a Mockmill? It's a stone grain mill that attaches to your Kitchenaid mixer (like any Kitchenaid attachment) to grind your own flour. Hold up!
You mean it doesn't sit on the counter?  — No.
You mean it's uses stones to grind the flour, not metal? — Yes. And it retails for $200 instead of the usual $400-500 for counter-top mills.
"A raffle?" I said. "Well…I'm gonna go win that."
AND I DID! My ticket was the second drawn for the giveaway. Luck was on my side that day. Here's my run-down of my new Mockmill: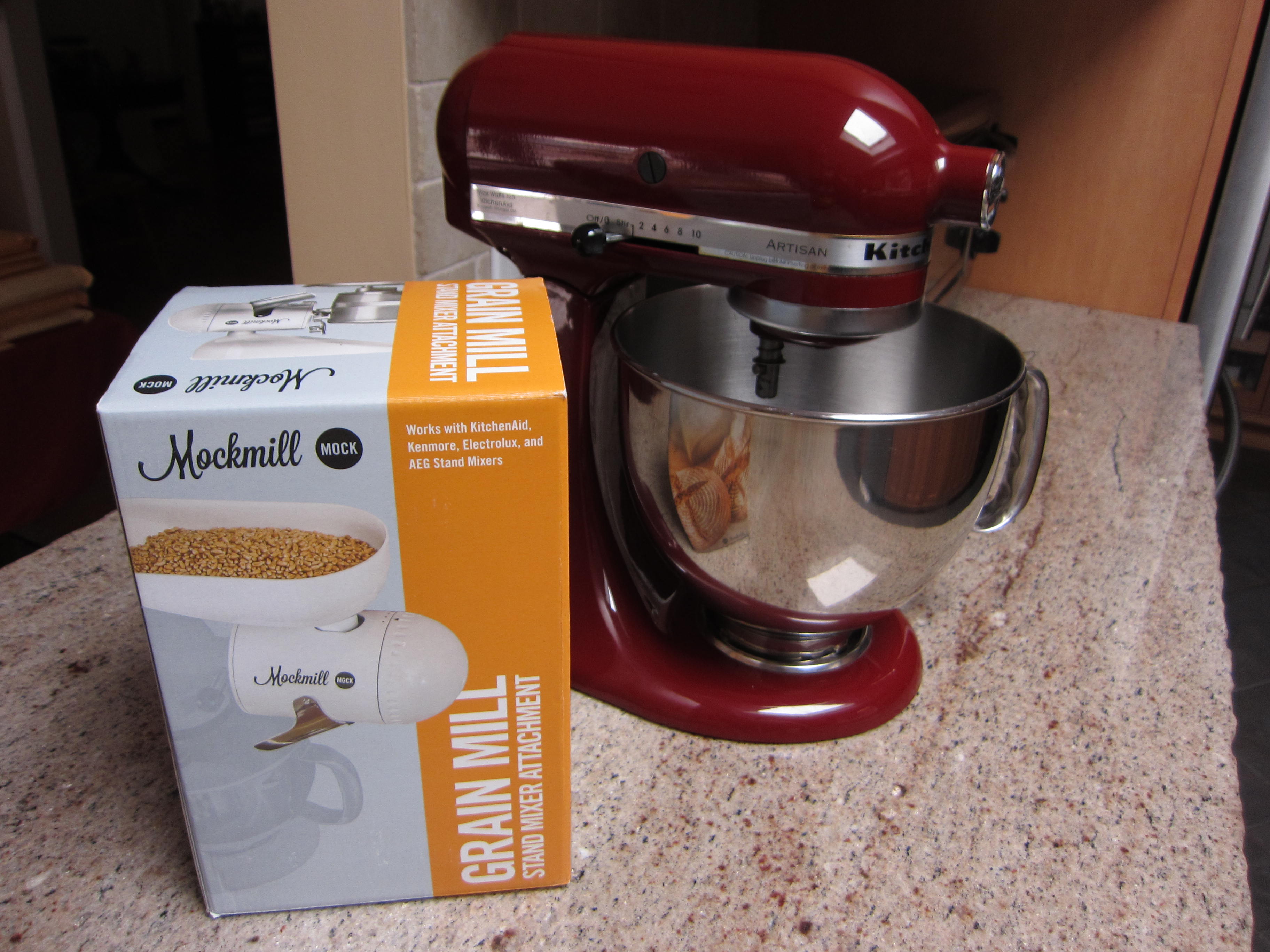 I have a Kitchenaid that has been all but abandoned since I started making bread by hand. Now it's back in use to drive the Mockmill.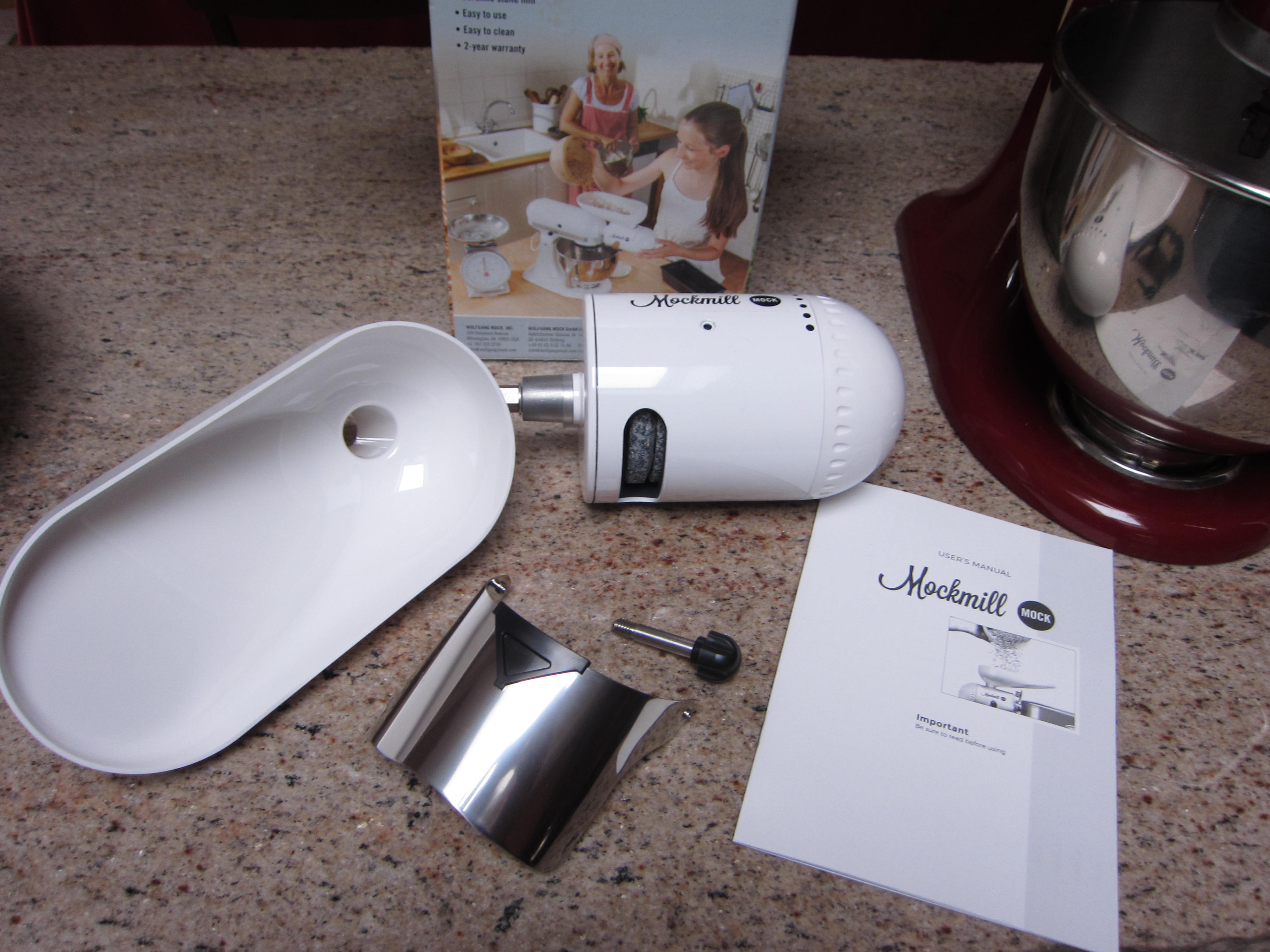 The whole things weighs a couple pounds and stores in its box neatly away in the pantry until needed. I tested out the mill by grinding some rice flour first (to clean off any loose stone particulates).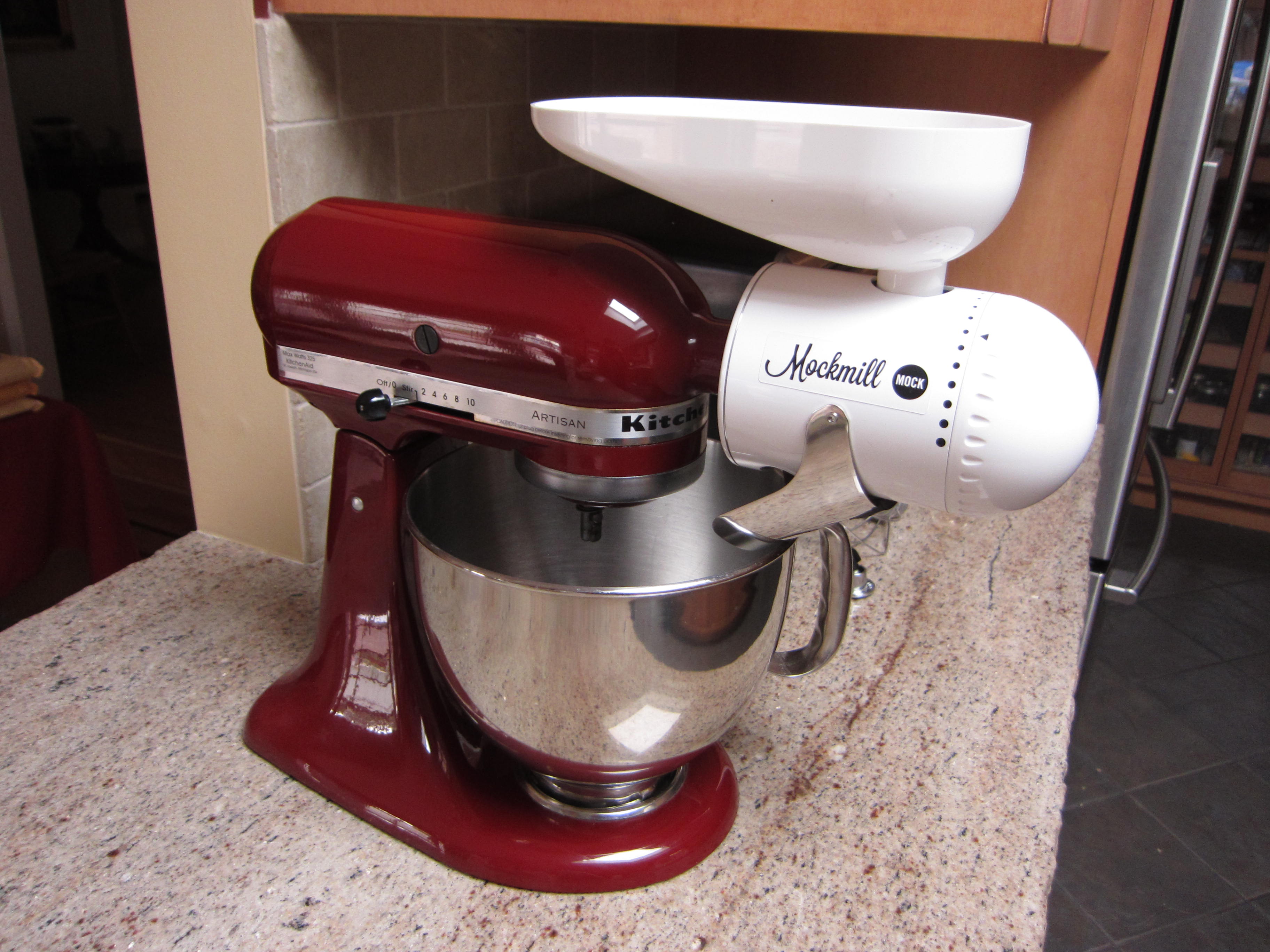 The mill is for home use, and as such it is a slower mill than those used for commercial production. It's still pretty efficient, though. The dial on the front of the unit allows you to select course-to-fine settings as needed. As a Vitamix miller, I was excited to see how much finer this flour could be.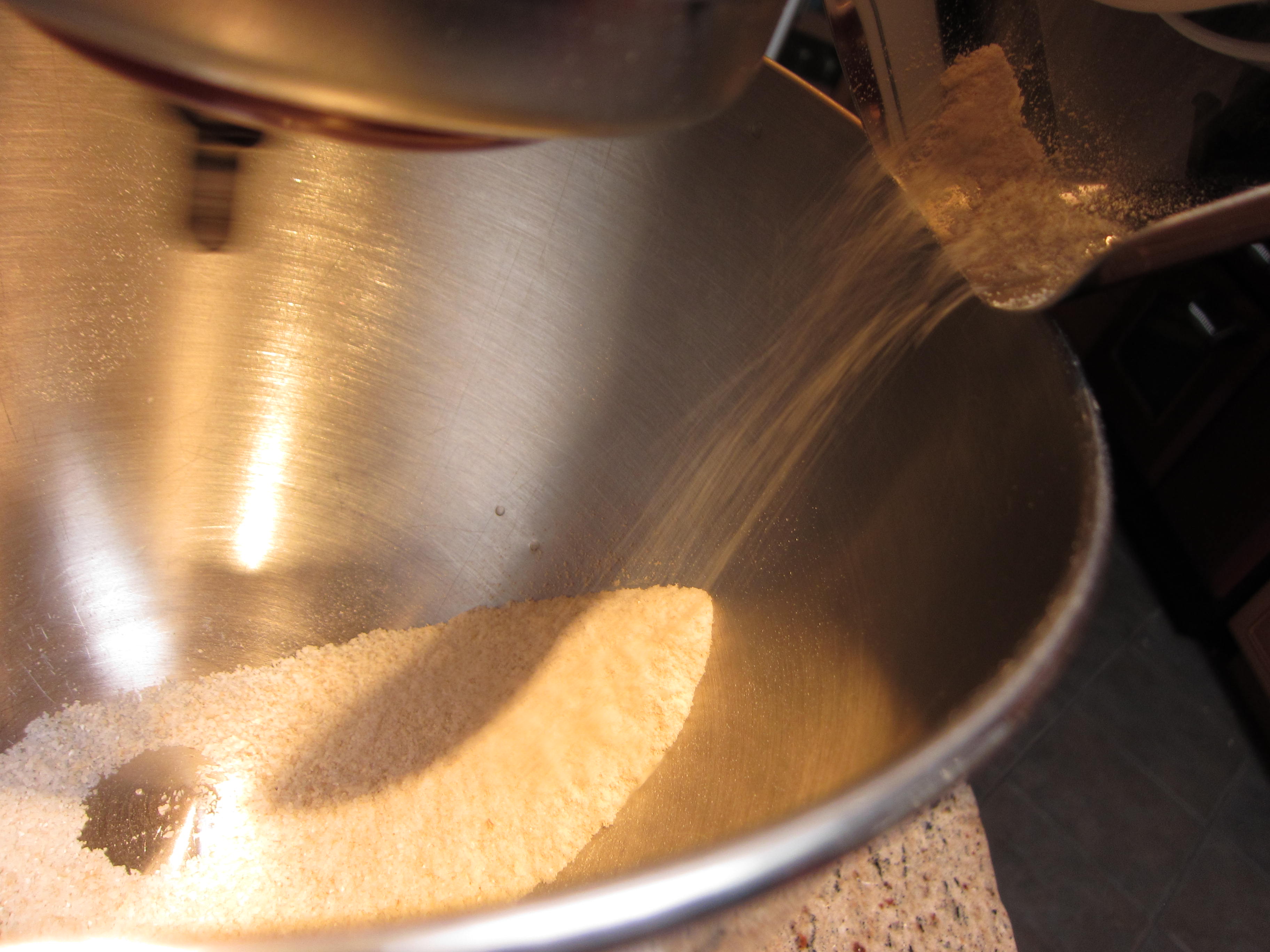 Besides the sleek design, the Mockmill follows through on its promises. I milled fine rice flour in two batches. According to Paul LaBeau, you can run the flour through twice to regrind any larger pieces. I tried that and it worked pretty well. The second batch gummed up the machine a little bit, but the instructions warn about that, giving tips on how to remedy the situation. I also used a chopstick to poke a few air pockets in the flour as it passed out of the hopper a second time and that helped keep the flow going.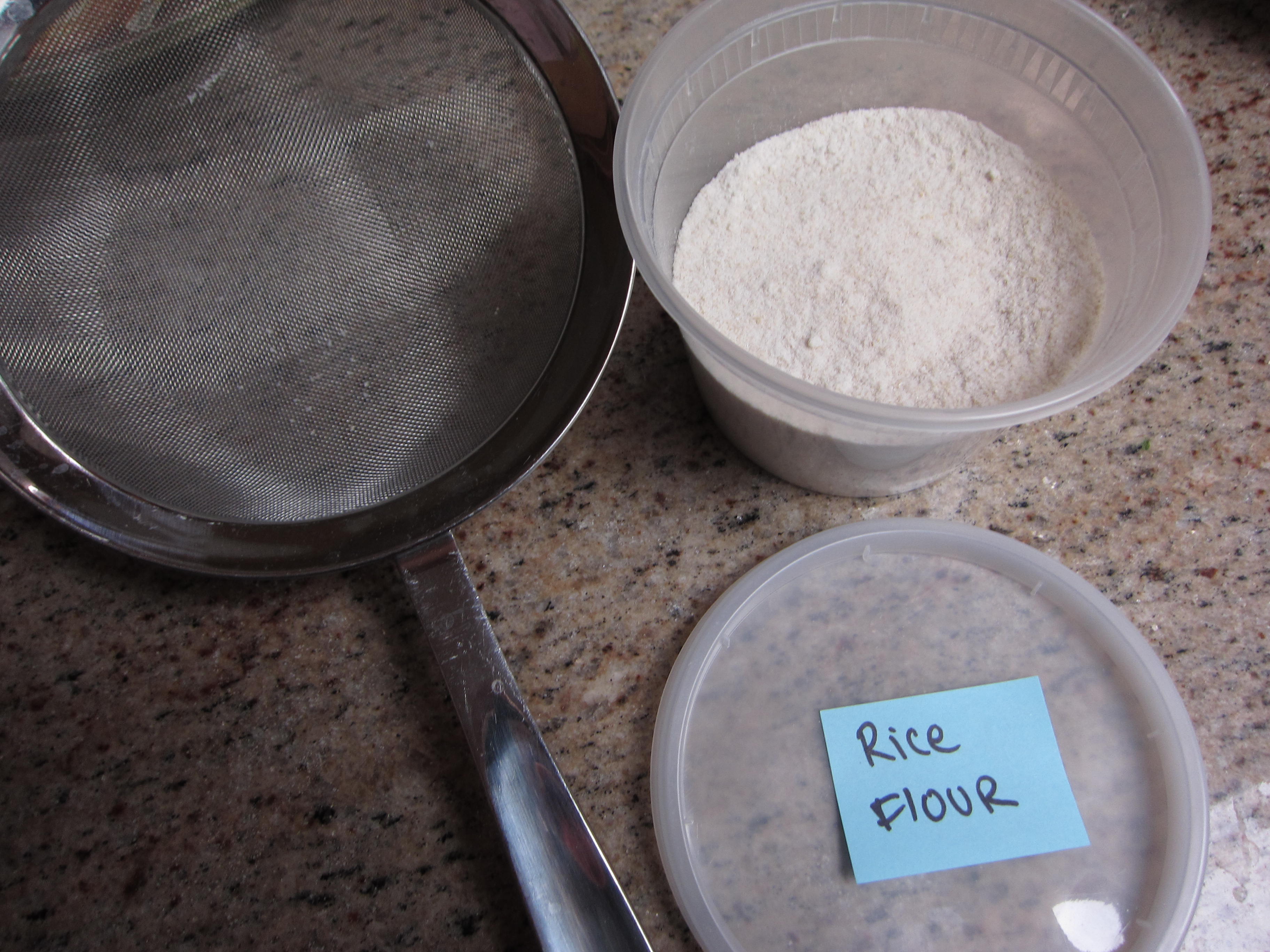 While I don't claim to be an expert miller, I do think this mill is an improvement over my Vitamix. Plus, grinding between stones instead of metal blades ensures the integrity of the flour, so they say.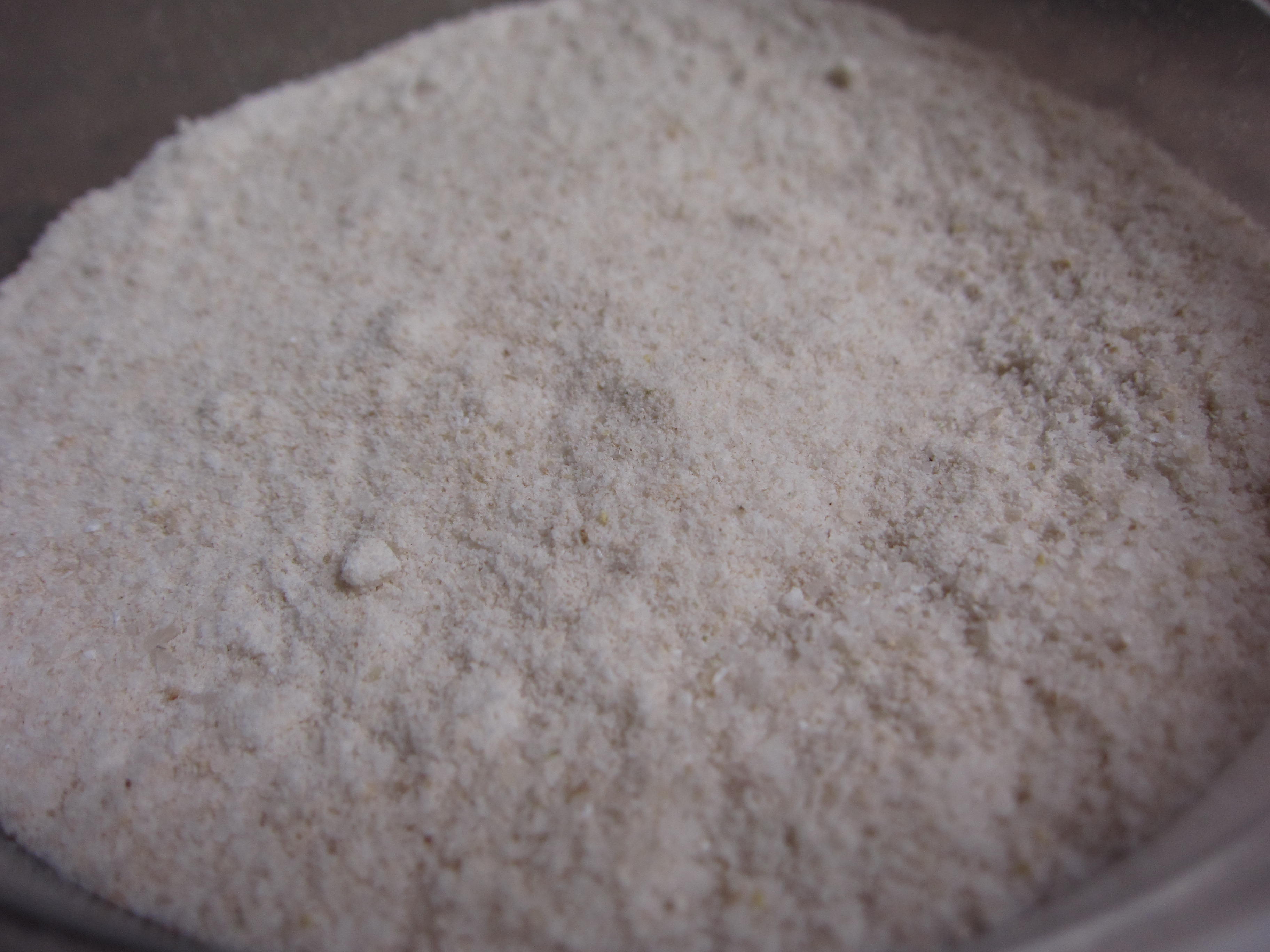 Paul LeBeau suggested grinding spices in the Mockmill as well. He cleans the machine afterward by milling rice flour, which gives you flour with traces of spices, perfect for sprinkling on oatmeal or other dishes.
Instructions suggest milling no more than 5 pounds of flour at a time. A 45-minute rest in between is necessary to cool the Kitchenaid motor before milling more. Since I usually mill a pound or two each time, that's not a problem for me. Like any new tool, it will take some experimentation to get the settings right for each type of grain. But I'm looking forward to playing around with this new toy.
The King's Roost is selling the Mockmill in its shop for local Angelinos and online. Of course you can get it straight from the source as well.
As always, I was not paid to write this blog post. I just write about things that excite me. Plus I won something and wanted to brag about it. Just kidding. Not really. 🙂