It's zucchini time, and if your garden is "overproducing" zucchini like ours is, this one is for you. It's a quick dish that takes 30 minutes or fewer, and uses home grown ingredients. Succotash is traditionally something that features corn and a type of bean, but this one is bean-free, and highlights the fresh-tasting flavors of the summer garden.
We used zucchini, garlic, lemon juice, mint and tomatoes from the garden. The rest of the ingredients came from the store. If you're a forward thinker and are growing corn, you can freeze some of your harvest to make this dish later in the season too.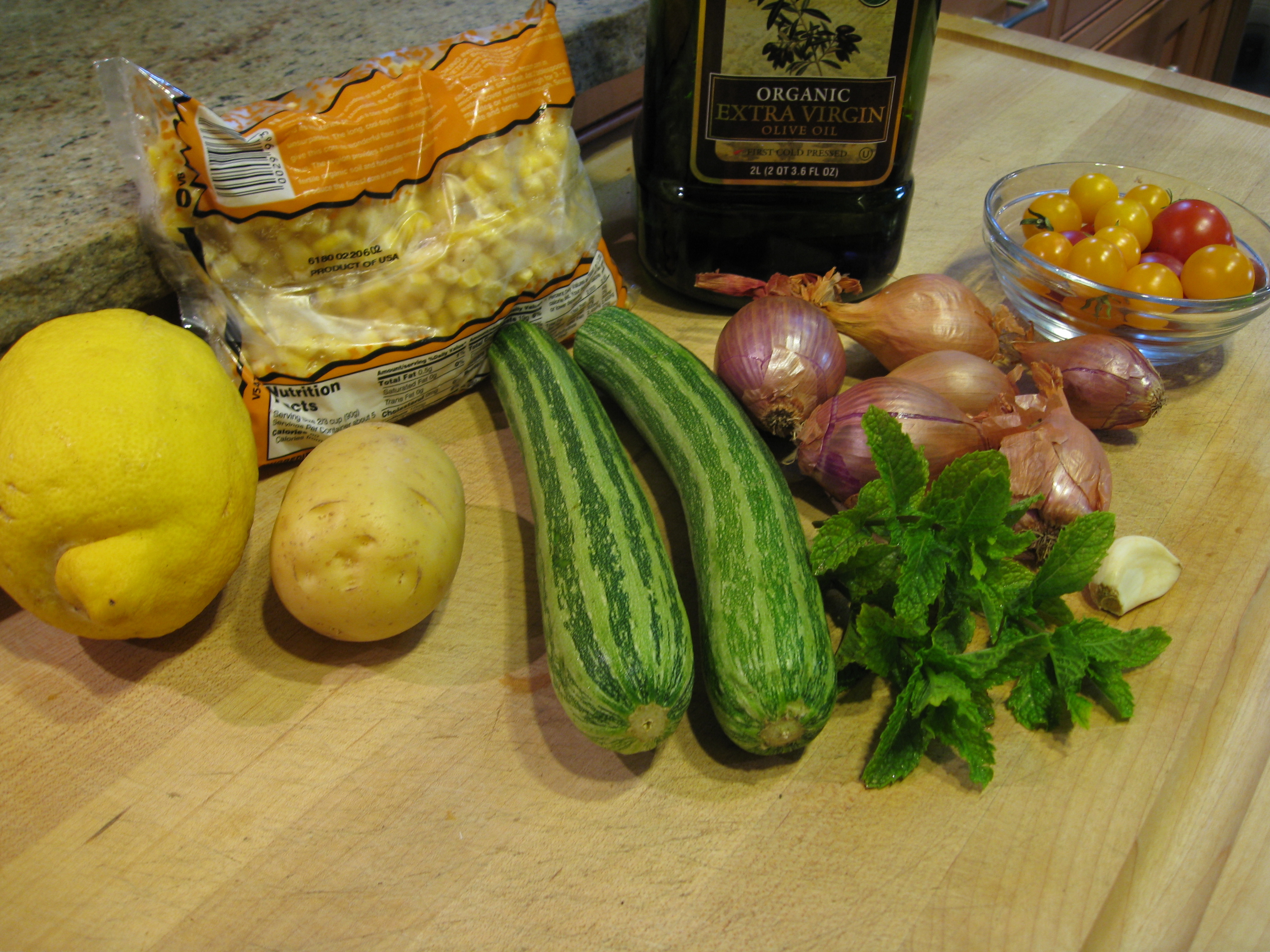 Indian Summer Succotash – Selma Brown Morrow
Vegetarian Times Sept. 2012, pg. 73
Serves 4, 30 minutes or fewer
When peeling the shallots for this vegetable medley, don't cut off the root end, simply trim away the hairs. The root end will hold the shallot's layers together when it is halved.
2 Tbs. olive oil
6 shallots, halved through root end
½ sweet potato, peeled and cubed (1 cup)
2 ½ Tbs. lemon juice, divided
2 small zucchini, cut into ¾-inch pieces
1 clove garlic, minced (1 tsp.)
1 cup fresh or frozen corn kernels
1 cup grape tomatoes
3 Tbs. coarsely chopped fresh mint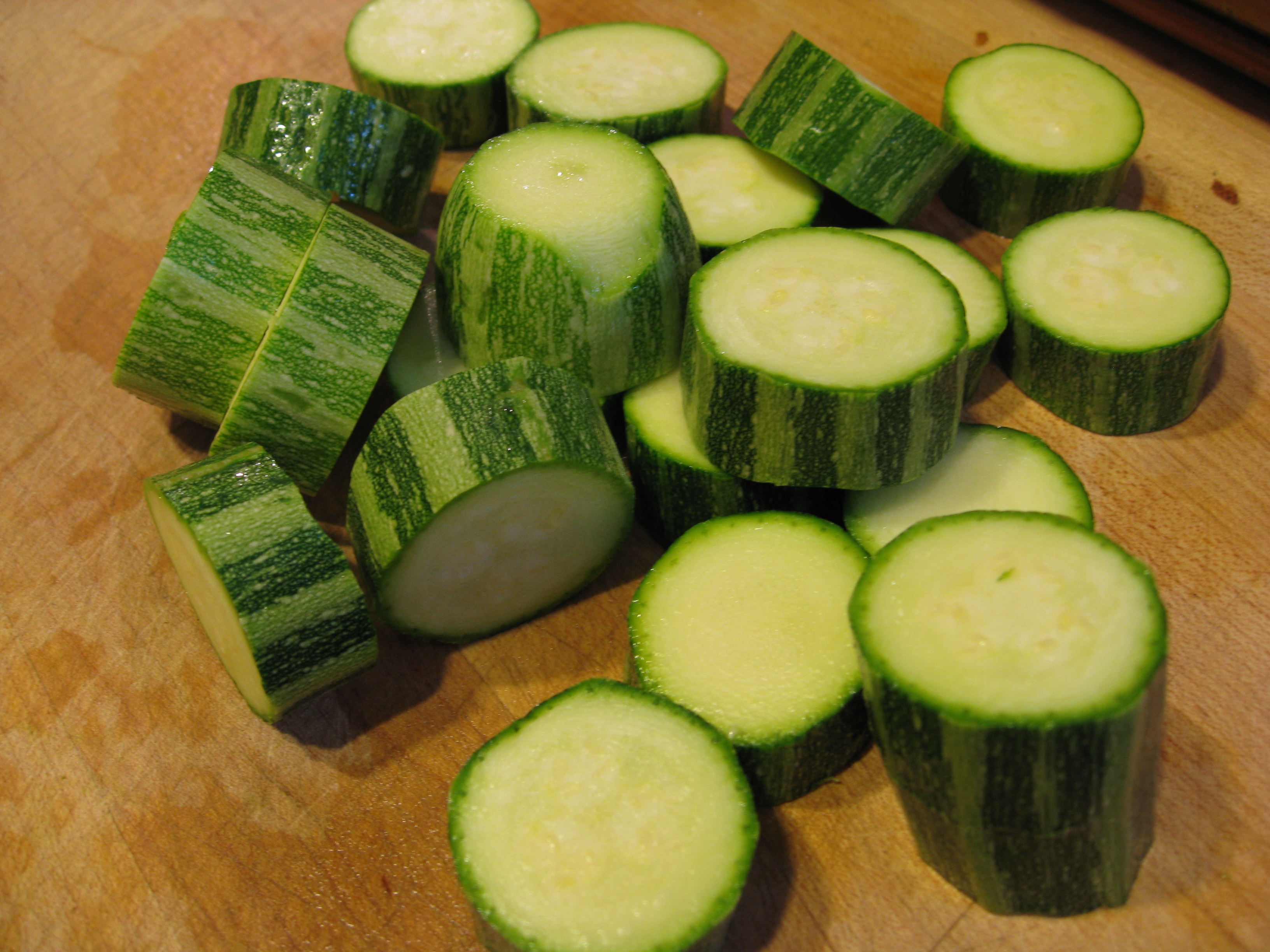 1. Heat oil in large nonstick skillet over medium heat. Place shallots cut side down in skillet, and add sweet potato. Sprinkle with 1 Tbs. lemon juice and 2 Tbs. water. Cover, and cook 4 minutes. Add zucchini, garlic, and 1 Tbs. more water. Cover, and cook 6 minutes, or until vegetables are tender.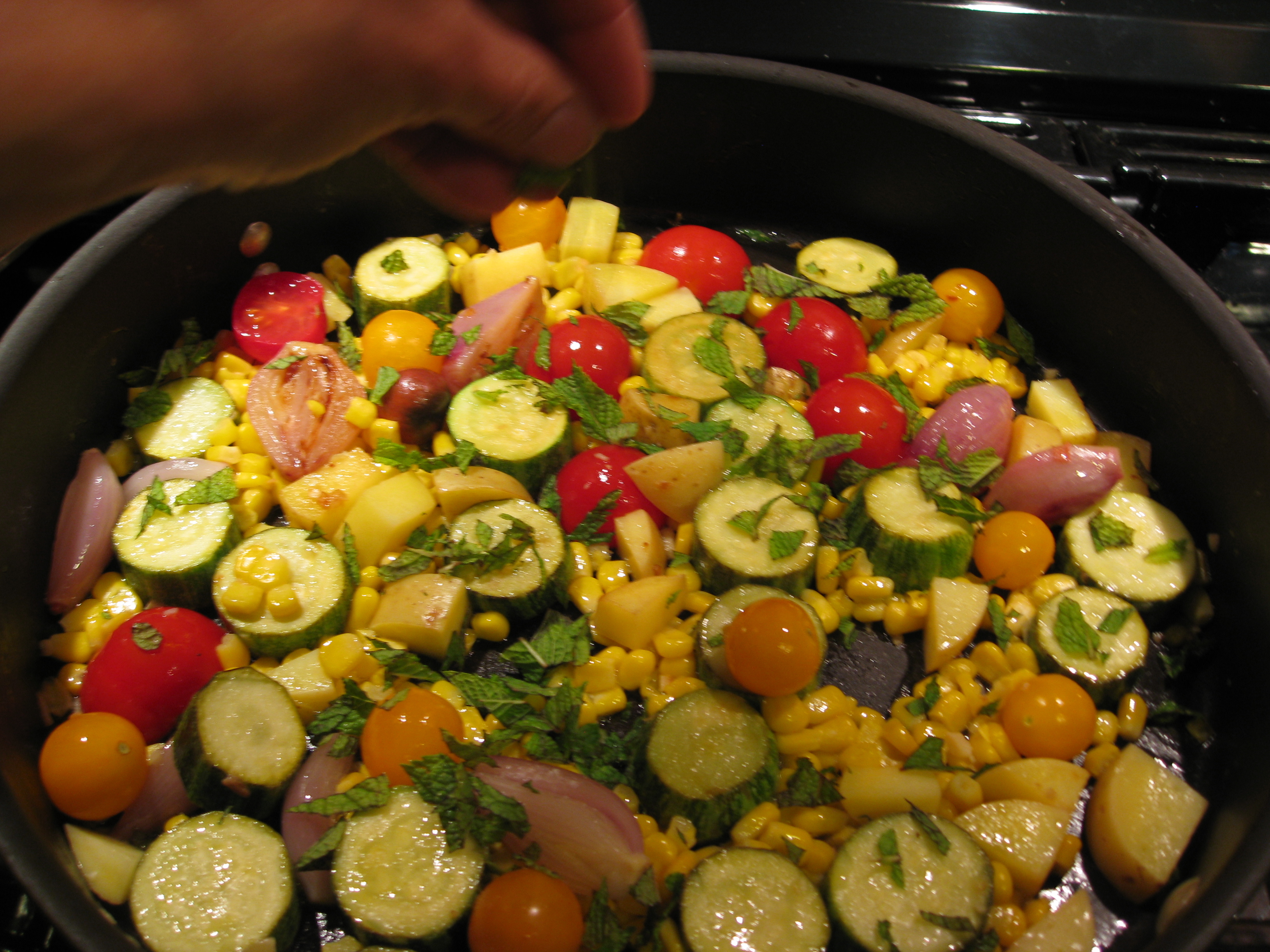 2. Add corn, tomatoes, and 1 Tbs. lemon juice. Cook, uncovered, 3 minutes, or until juices thicken. Stir in mint and remaining 1/2 Tbs. lemon juice, and season with salt and pepper, if desired.
Gardenerd's Notes: We used a regular potato instead of a sweet potato because it's what we had. The cooking time mentioned above left ours a little undercooked. Next time we'll leave it on the heat about 5 more minutes before adding the other ingredients.
Also, we're going to add a bean next time – baby limas are traditional, but chickpeas would taste great in this dish. That will make it more of a complete meal rather than a side dish.