We're up to our ears in leeks right now. We've made the giant vat of potato leek soup. We've dehydrated 3 jars worth of leeks for use in eggs and soups later on. Now what? Well, when we found this recipe for Provolone and Leek Greens on Country Sourdough, our inner 4-year-old jumped up and said, "YES!"
We strive for extravagance here at Gardenerd, so we went full tilt on the melted butter and went a step above country sourdough by using La Brea Bakery Rosemary Olive Oil Bread instead. Mmmmmm…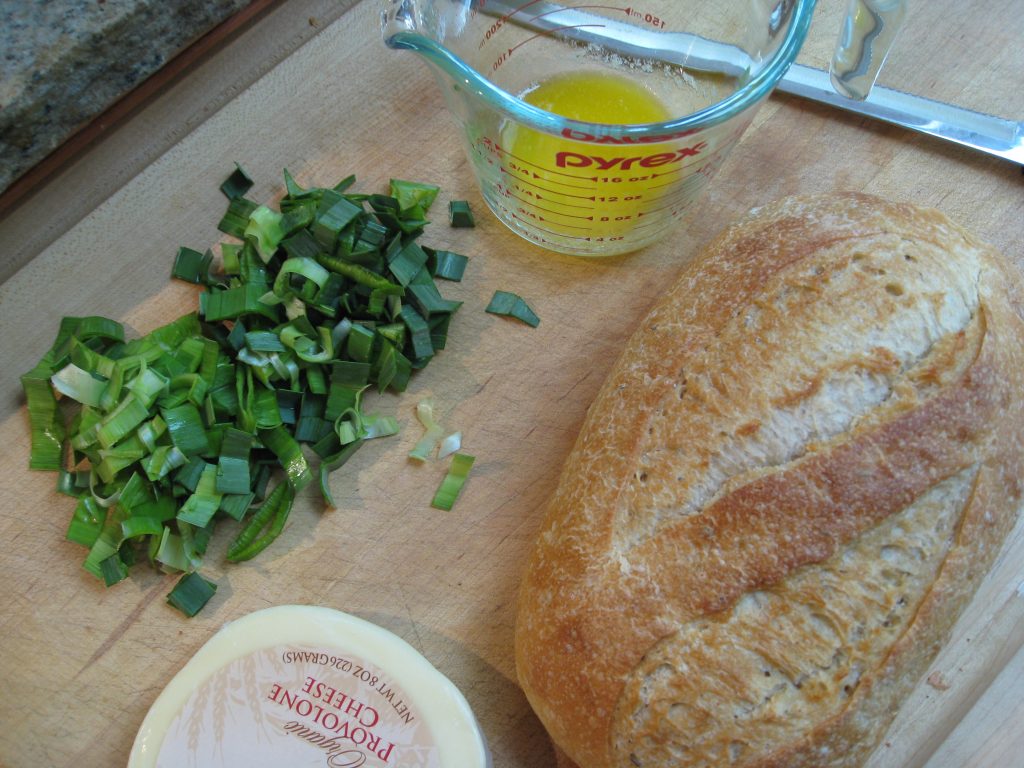 It's simple. Melt the butter in a pan and add thinly sliced leek greens.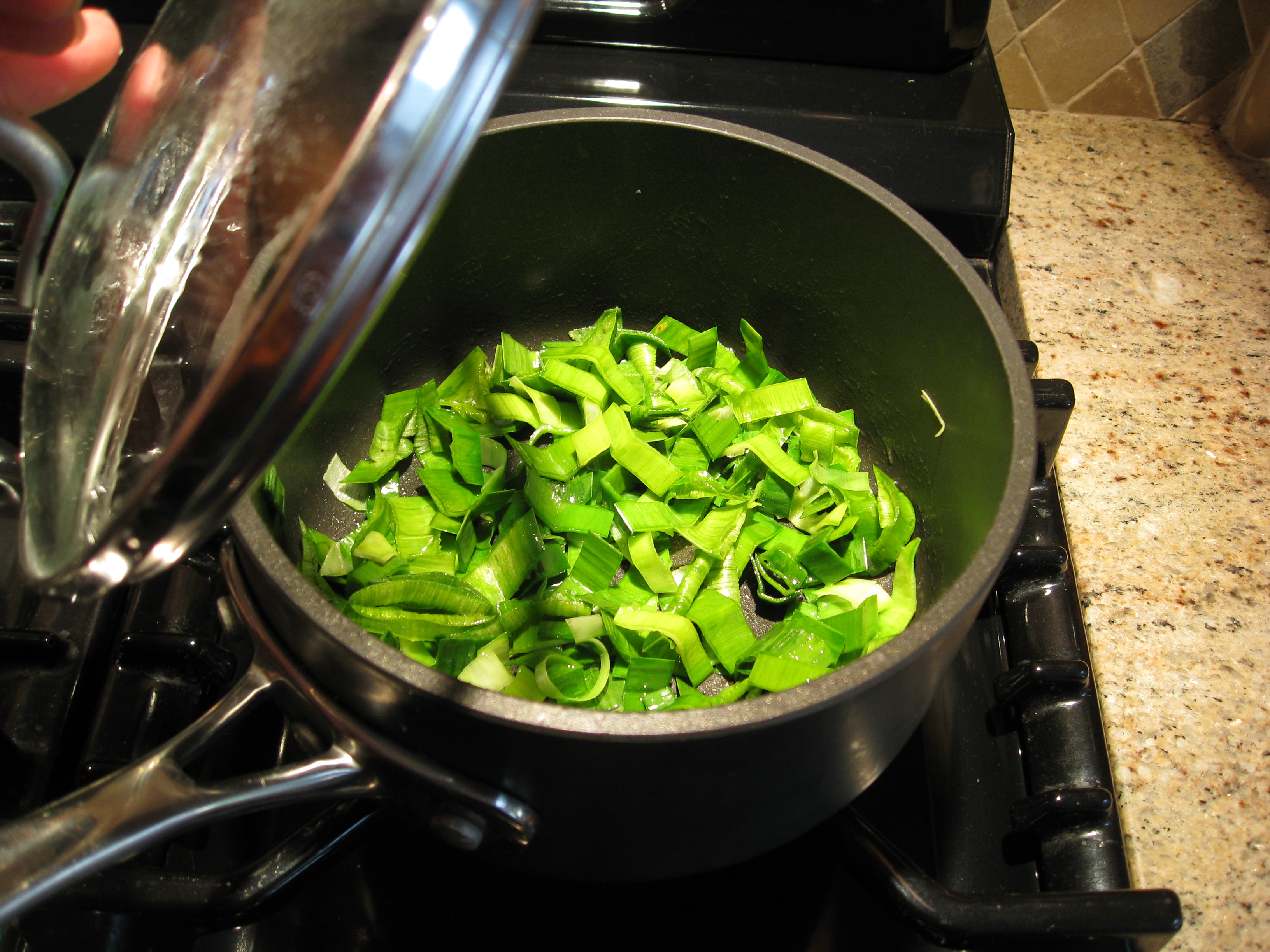 Meanwhile, brush more melted butter on one side of the bread. Place it face down and add cheese and the cooked leeks.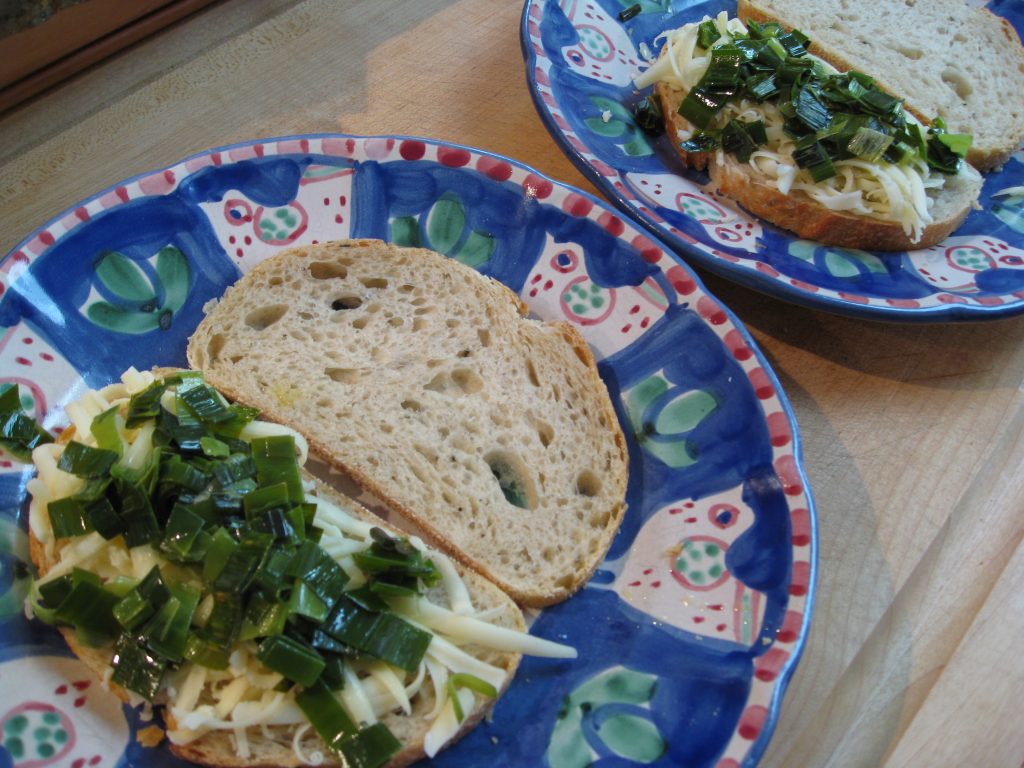 Cover with the other slice of bread and brush the top with more butter. Don't even bother feeling guilty. This is worth it. The recipe calls for bell peppers, but we left them out to experience the unadulterated leeks on their own.
Grill the sandwich on one side in more butter (yep, bring it on!) about 4 minutes on each side until golden and melted.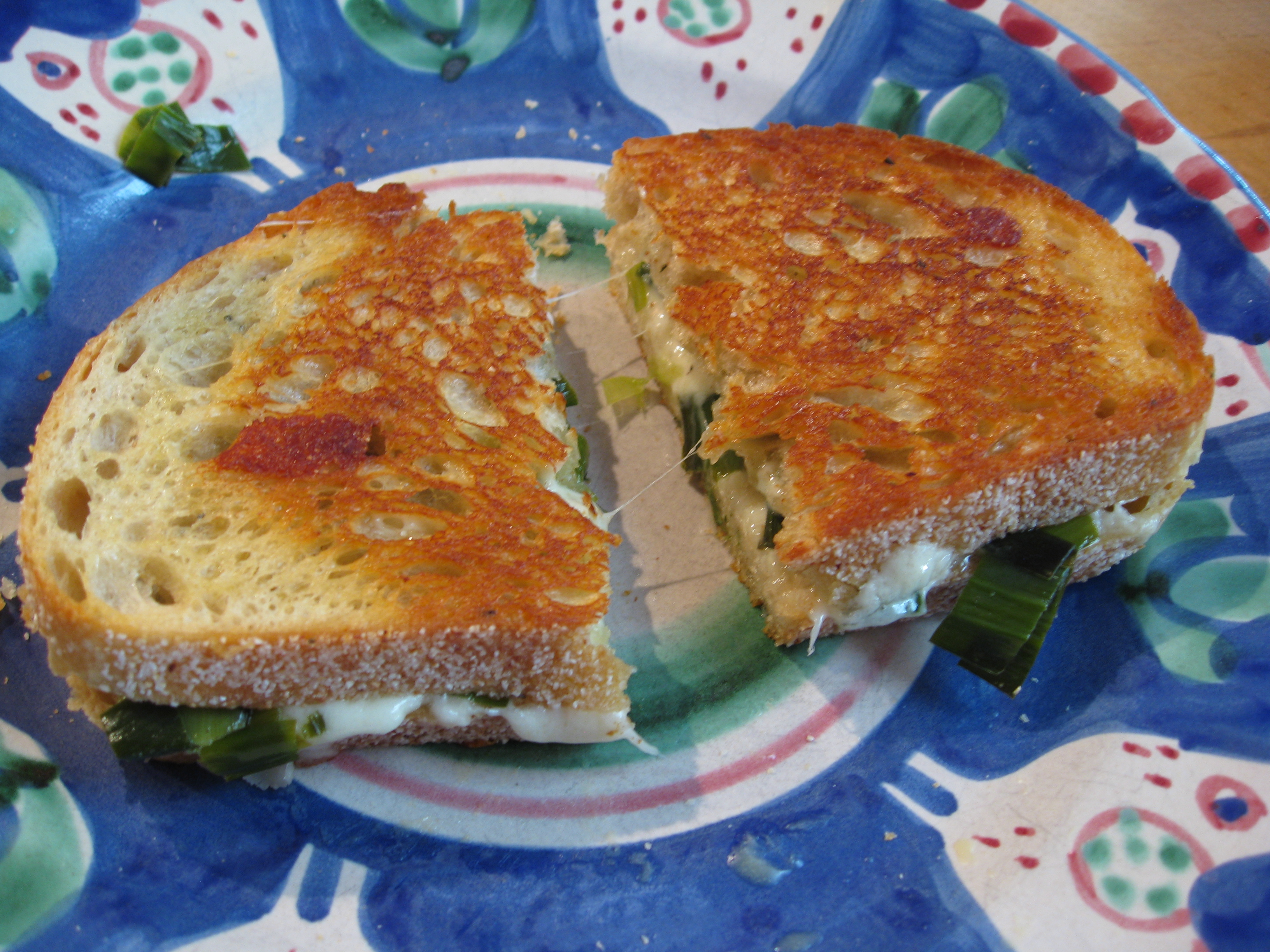 Remove from the skillet and cut it in half. Stack it on a place thusly, and dig in: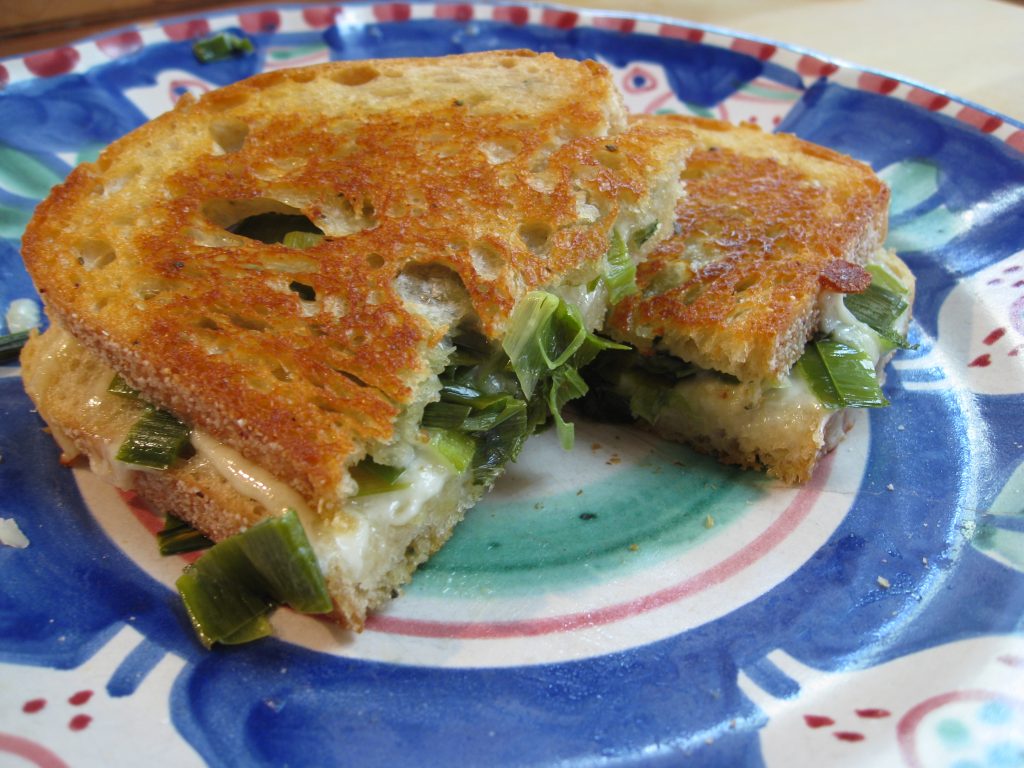 Provolone and Leek Greens on Country Sourdough
Vegetarian Times, October 2013, pg. 56
Serves 4
30 minutes or fewer
Sautéed leek tops do double-duty in these sandwiches, giving them a sweet, oniony flavor and a tender crunch.
3 Tbs. melted butter, trans fat–free margarine, or olive oil, divided
2 cups thinly sliced leek tops (green parts only)
8 slices country sourdough bread
6 oz. grated Provolone cheese
2 roasted red bell peppers, halved, optional
1. Heat 1 tsp. melted butter in large skillet over medium heat. Add leeks, and season with salt, if desired. Cover, reduce heat to medium-low, and cook 7 to 10 minutes, or until tender. Set aside.
2. Brush 4 slices bread with half of remaining melted butter, and set butter side down on baking sheet. Divide Provolone among bread slices, and layer each with one-quarter of leek mixture and 1 red bell pepper half (if using). Cover with remaining bread slices. Brush sandwich tops with remaining melted butter.
3. Heat large skillet or griddle over medium-low heat. Cook sandwiches in skillet 4 minutes, or until browned and crisp. Flip, and cook 3 minutes more,
or until second side is browned.
Hey Gardenerds, do you have a favorite way to use leeks? Share them with us here. Please…we still have more to use up.