It's new recipe time! This one uses foods from the summer harvest (mostly) and makes enough for leftovers. Mixing flavors of sweet potatoes, butternut squash and green beans also makes this dish colorful, and the delicious, savory sauce made from…cauliflower (don't be afraid) put smiles on everyone's face at the table.
This dish requires some time, but it's well worth it. If you have a mandoline or a sous chef to do all the slicing, that will cut down on prep time.
I-Love-Veggies! Bake – Vegetarian Times, June 2014
by Tess Masters from The Blender Girl Cookbook (go buy her book, it looks great!)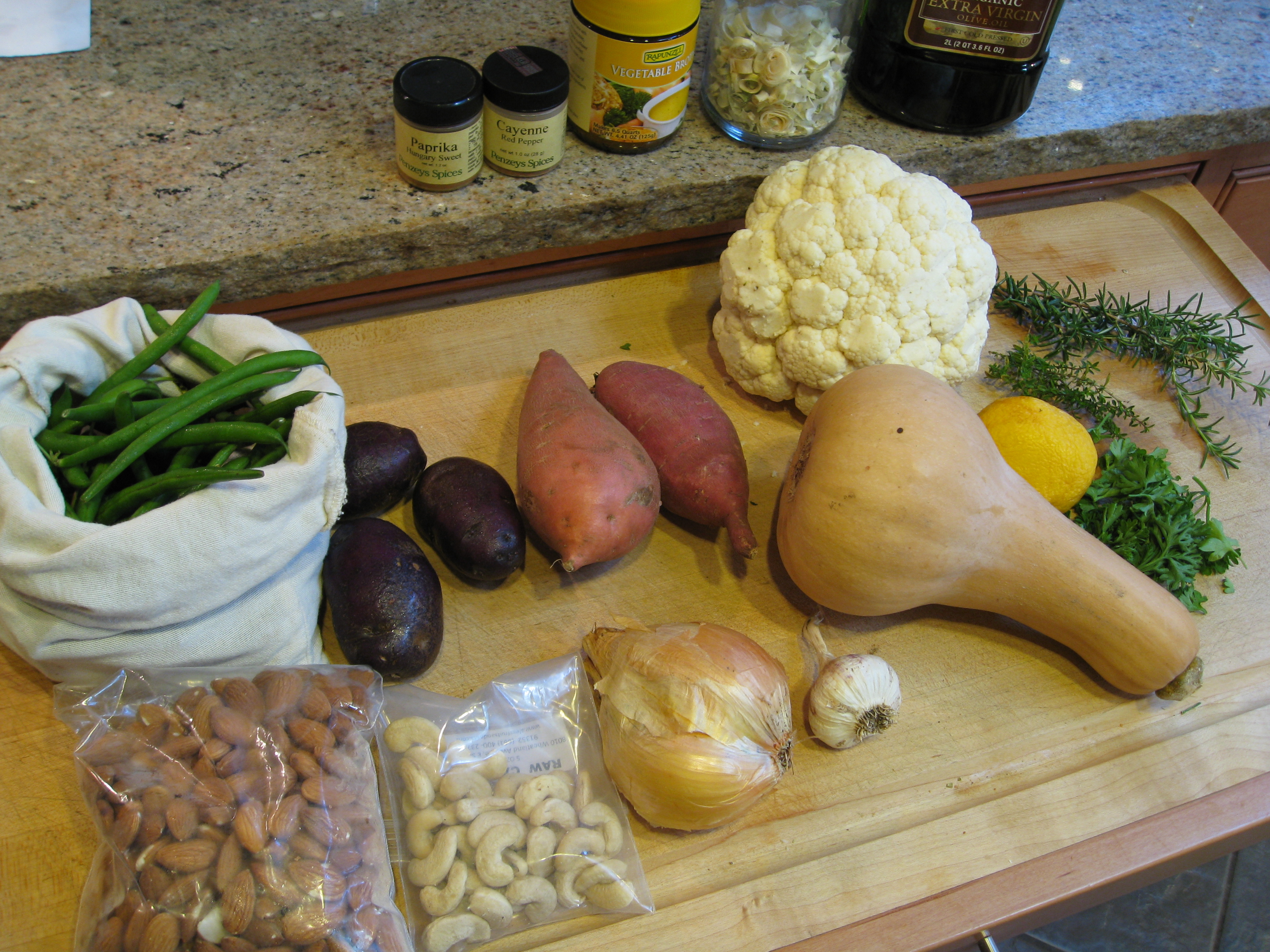 First you make the sauce, which is vegan, by the way. You'd really never know it. We used a steamer basket to steam the cauliflower for about 5-8 minutes. Set it aside after draining it.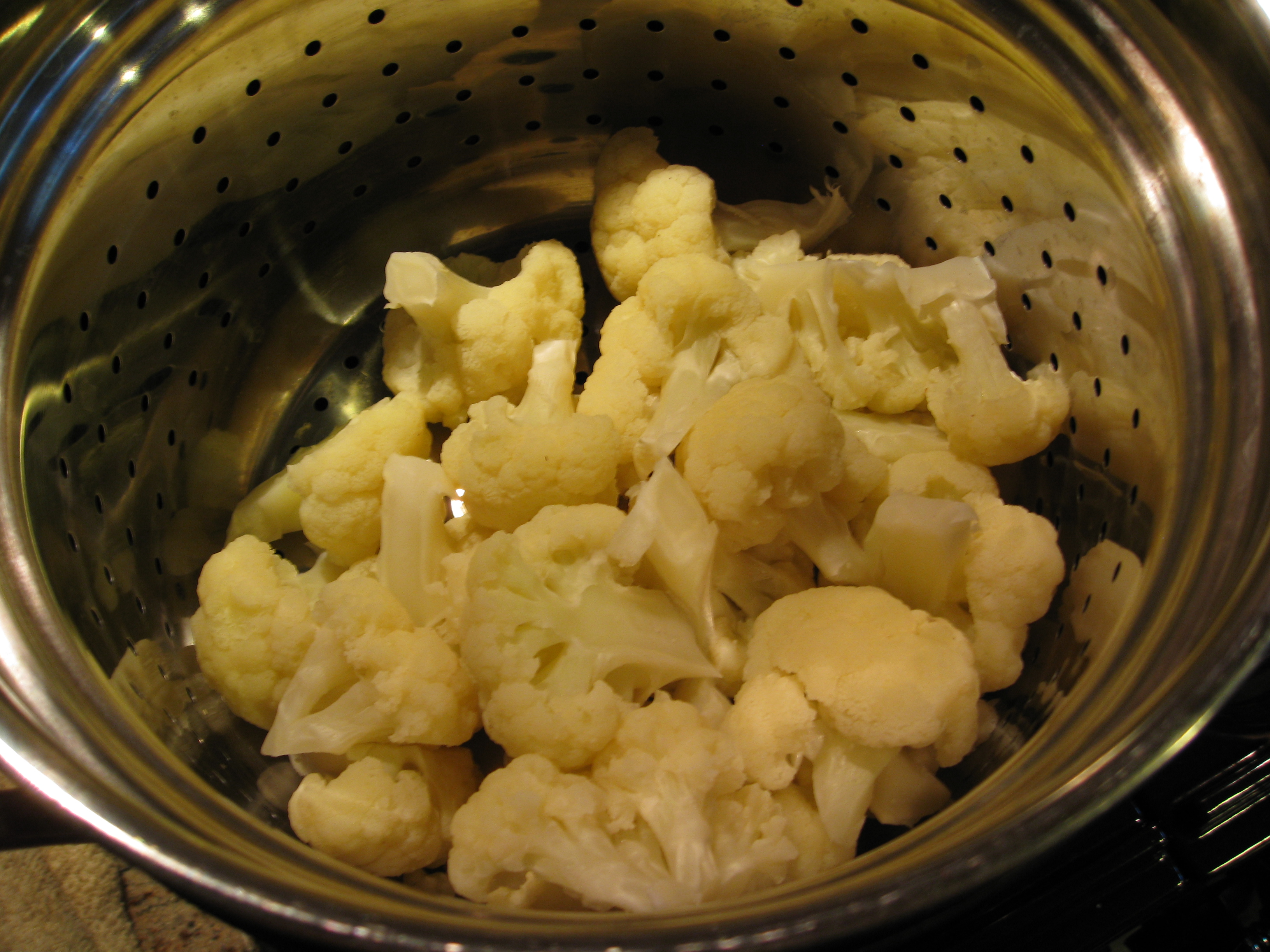 Next cook onions in olive oil over medium heat until they are translucent, about 5 minutes. Then add the garlic and cook another 5-10 minutes until the onions begin to turn brown.
In a blender, add the broth (we used water and broth powder) and raw cashews and the onion mixture, and puree until smooth and creamy. Next add half the cauliflower and puree another 30 seconds.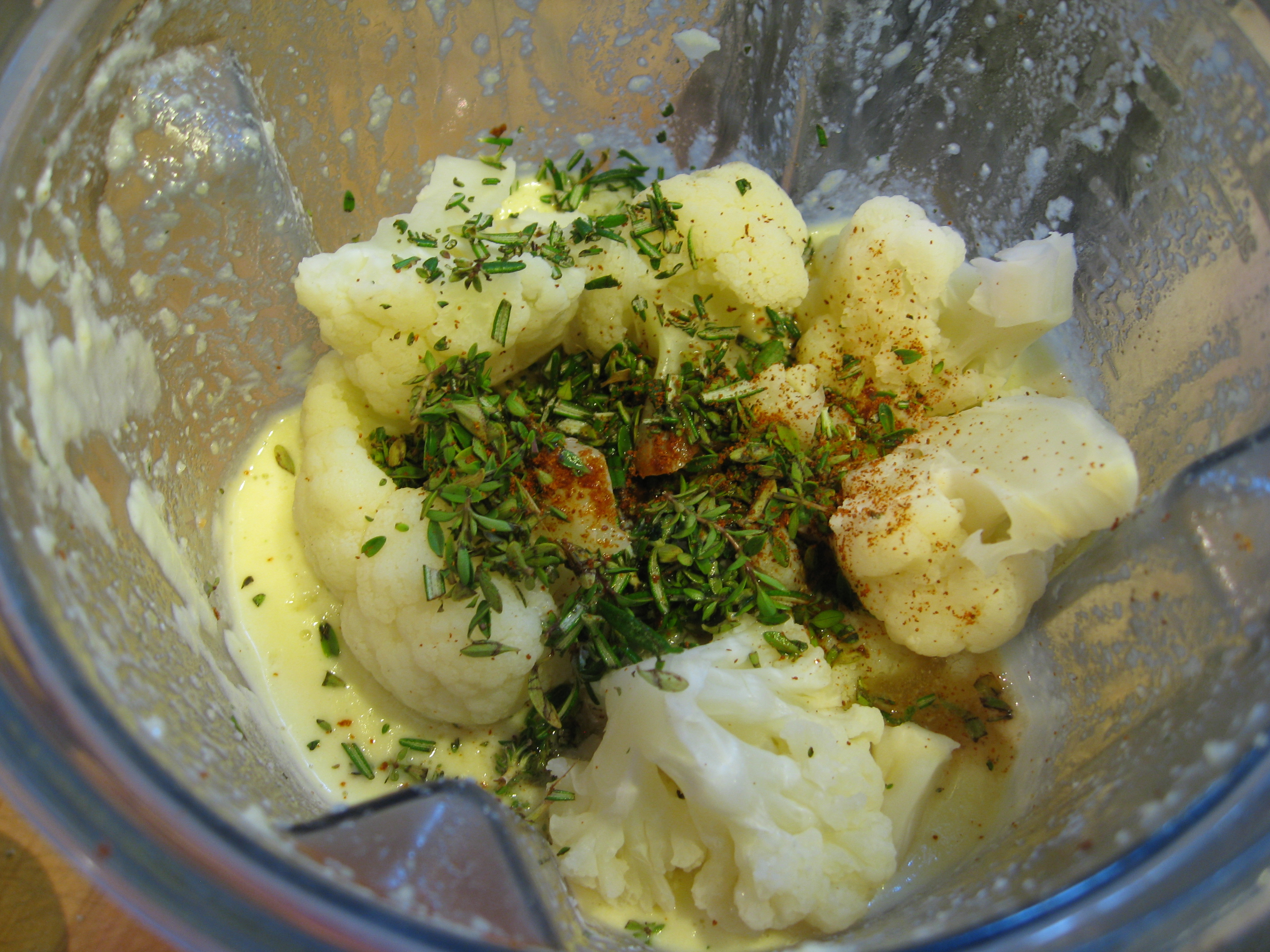 Once the sauce is blended, season with salt and pepper as needed. You'll end up with a beautiful, creamy sauce that's out of this world.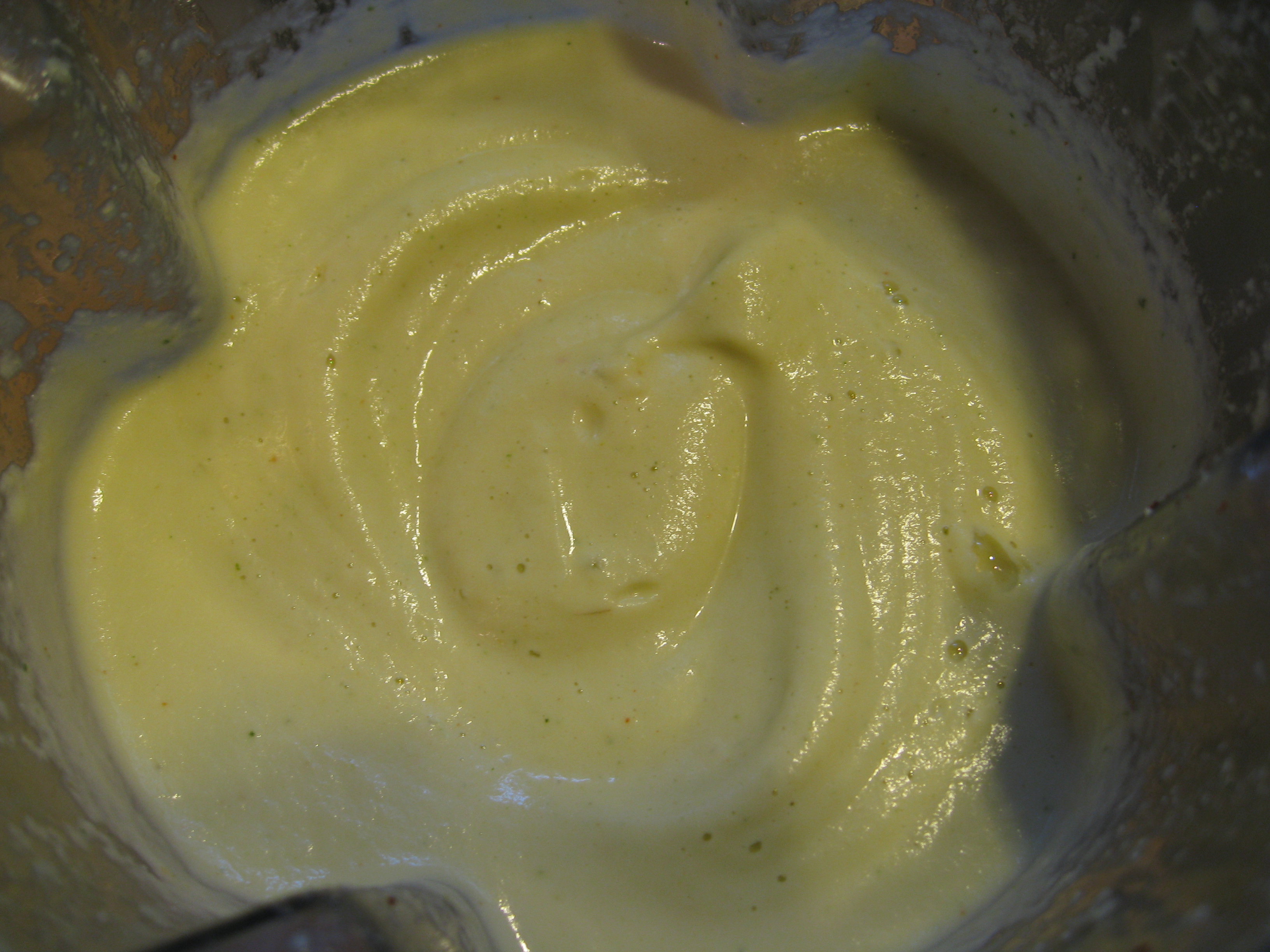 Next, we assemble casserole. Heat the over to 375º F while you do this. Lightly oil a 3 1/2 quart baking dish and put down a layer of overlapping slices of butternut squash on the bottom.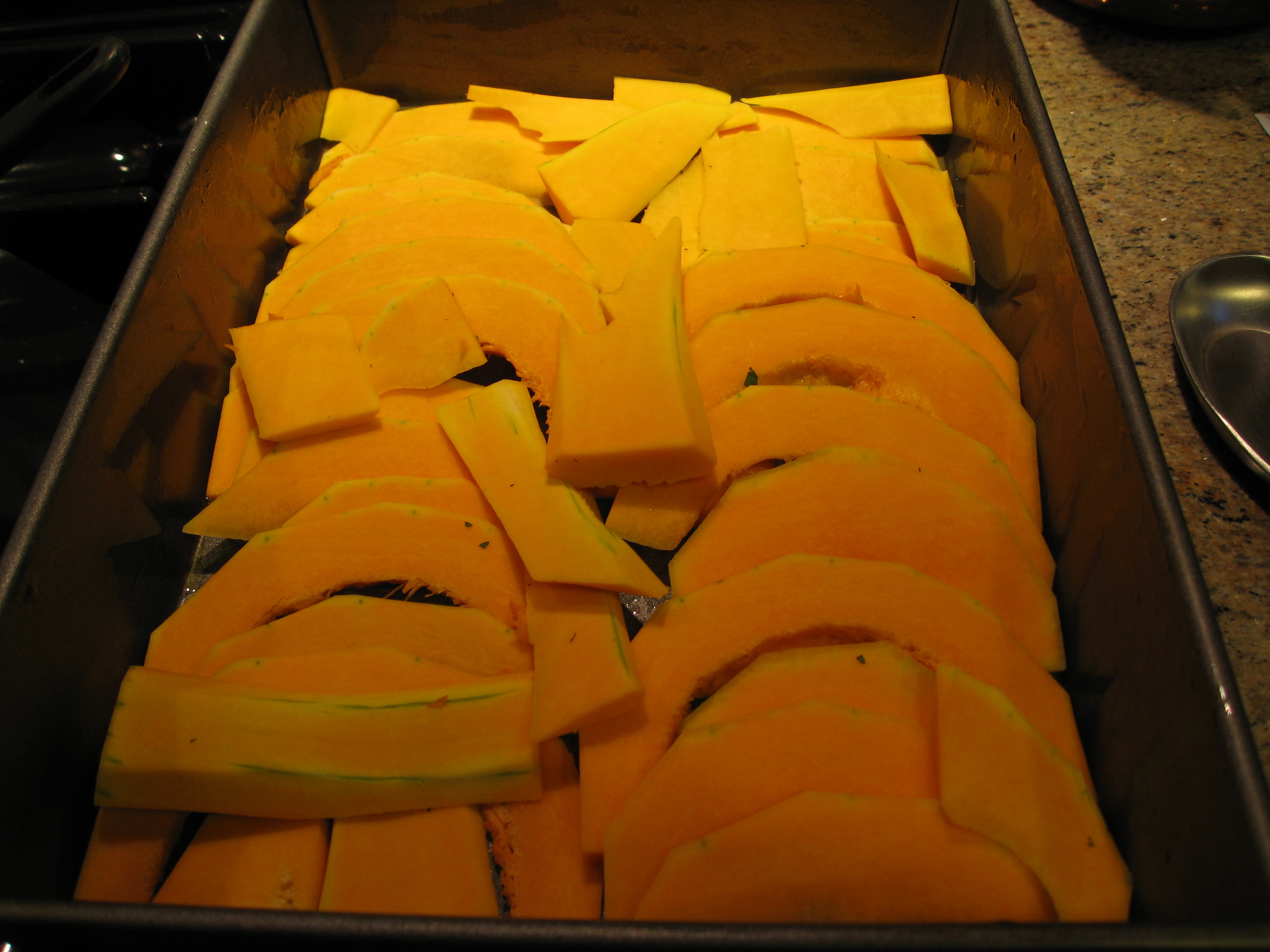 Then pour and spread 1 1/4 cups of sauce over the top, followed by 2 Tbs. green onions, 1 Tbs. parsley and 1 Tbs. chives. Repeat this with the potatoes.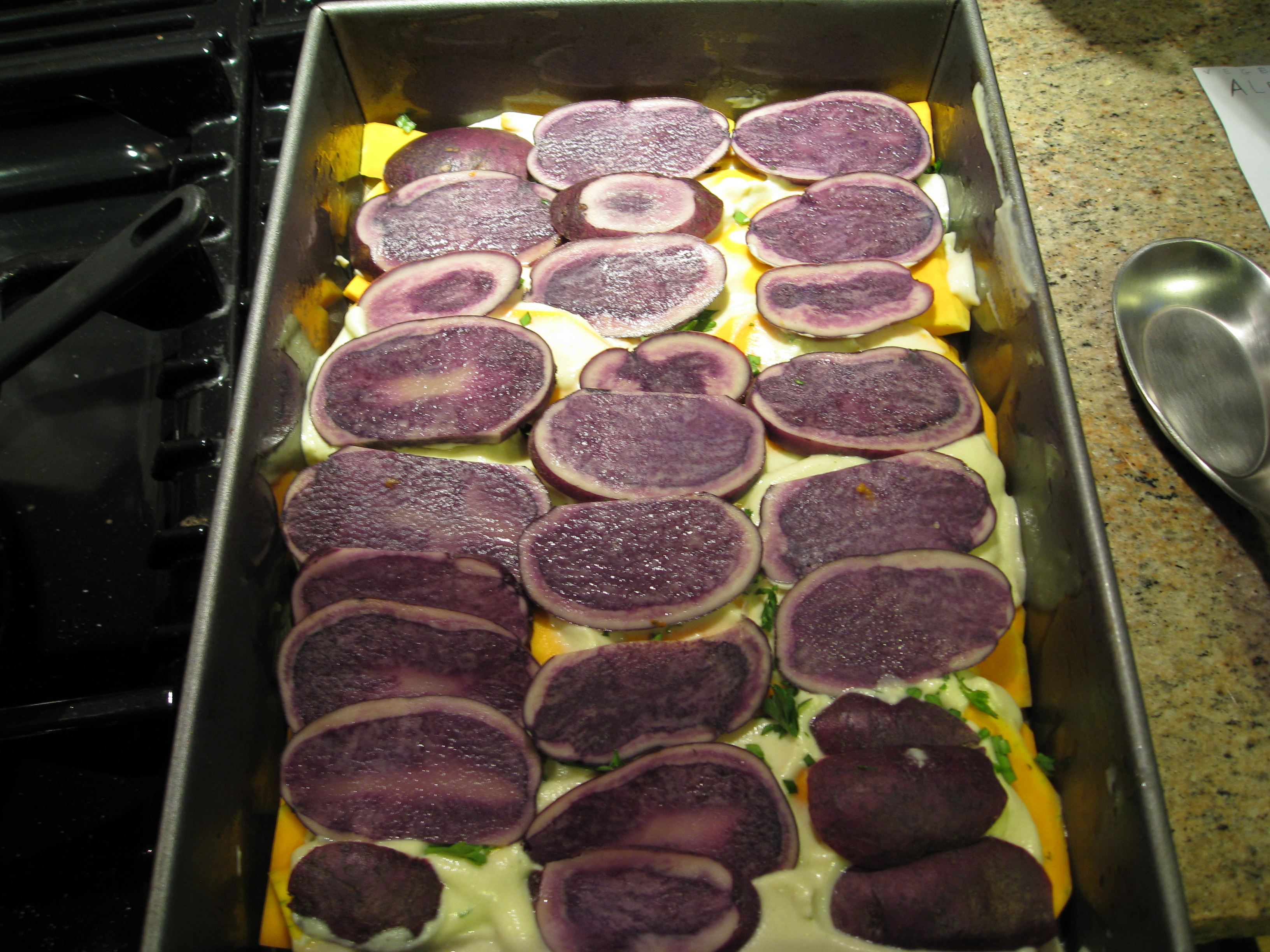 After layering more sauce, herbs and green onions, do that same with the green beans.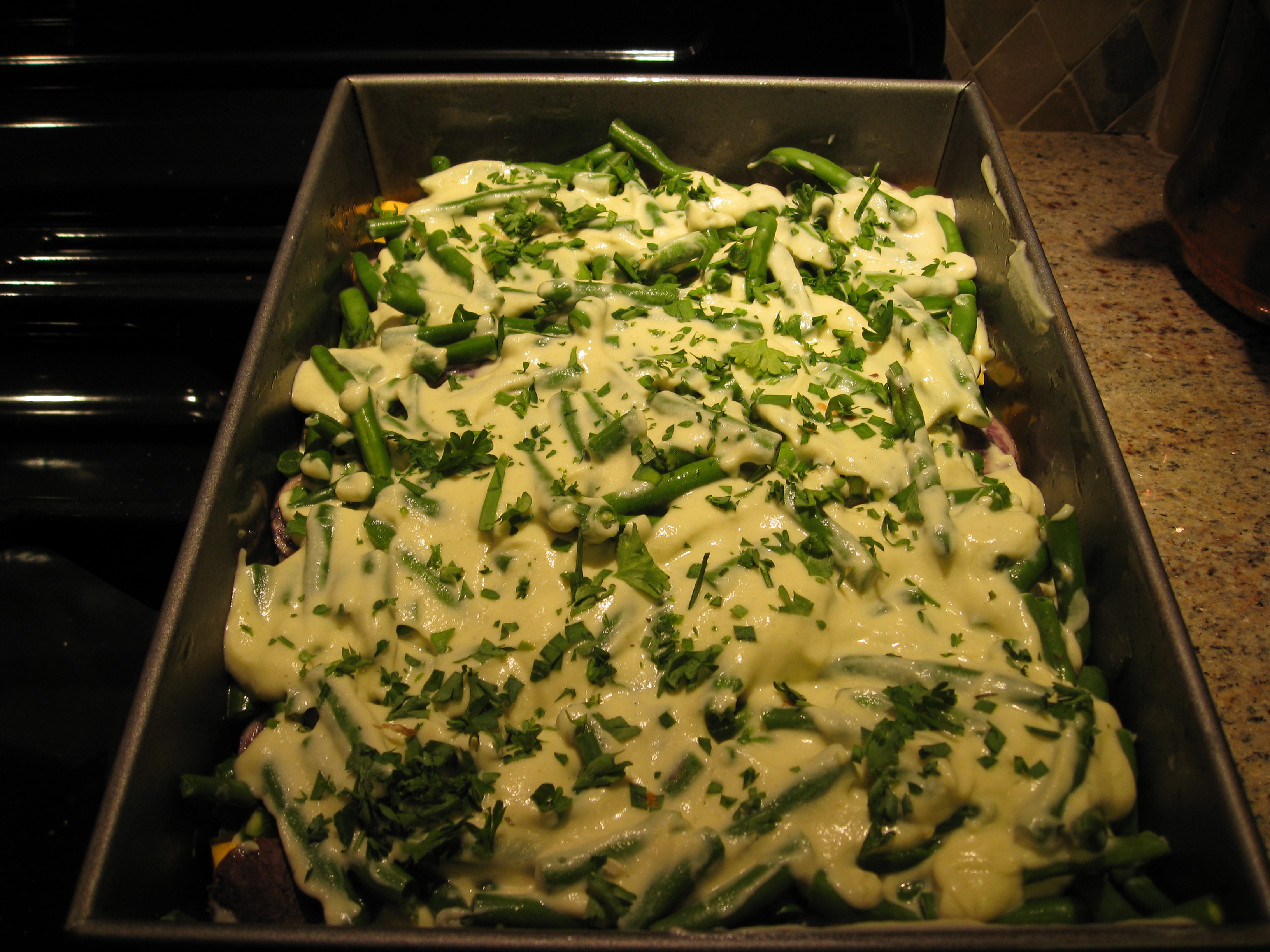 The final layer is sweet potato and the rest of the sauce. We had a lot of sauce left, so it felt indulgent, but it all worked out in the oven. No veggies swimming in sauce here, much to my surprise.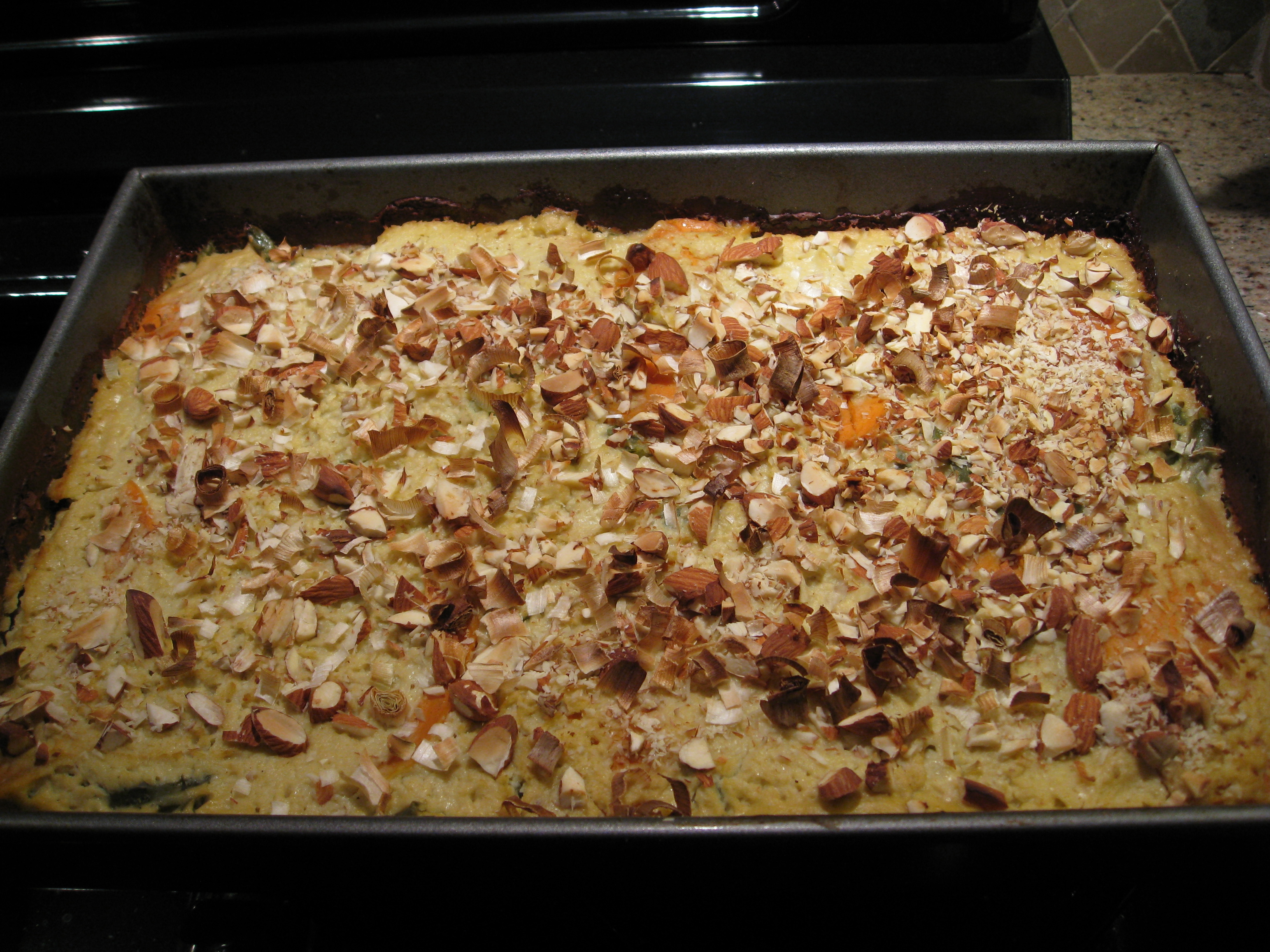 After the initial baking, remove the foil and sprinkle the top with sliced almonds (we made our own, so they're more chopped than sliced above) and a few tables spoons of dried onions (leeks in our case). Bake for another 15 minutes.
Remove from oven and sprinkle with more parsley. Let sit about 10 minutes before serving. We ended up eating this around 9 p.m. when all was said and done, but it was delicious and we'll be eating leftovers for several days.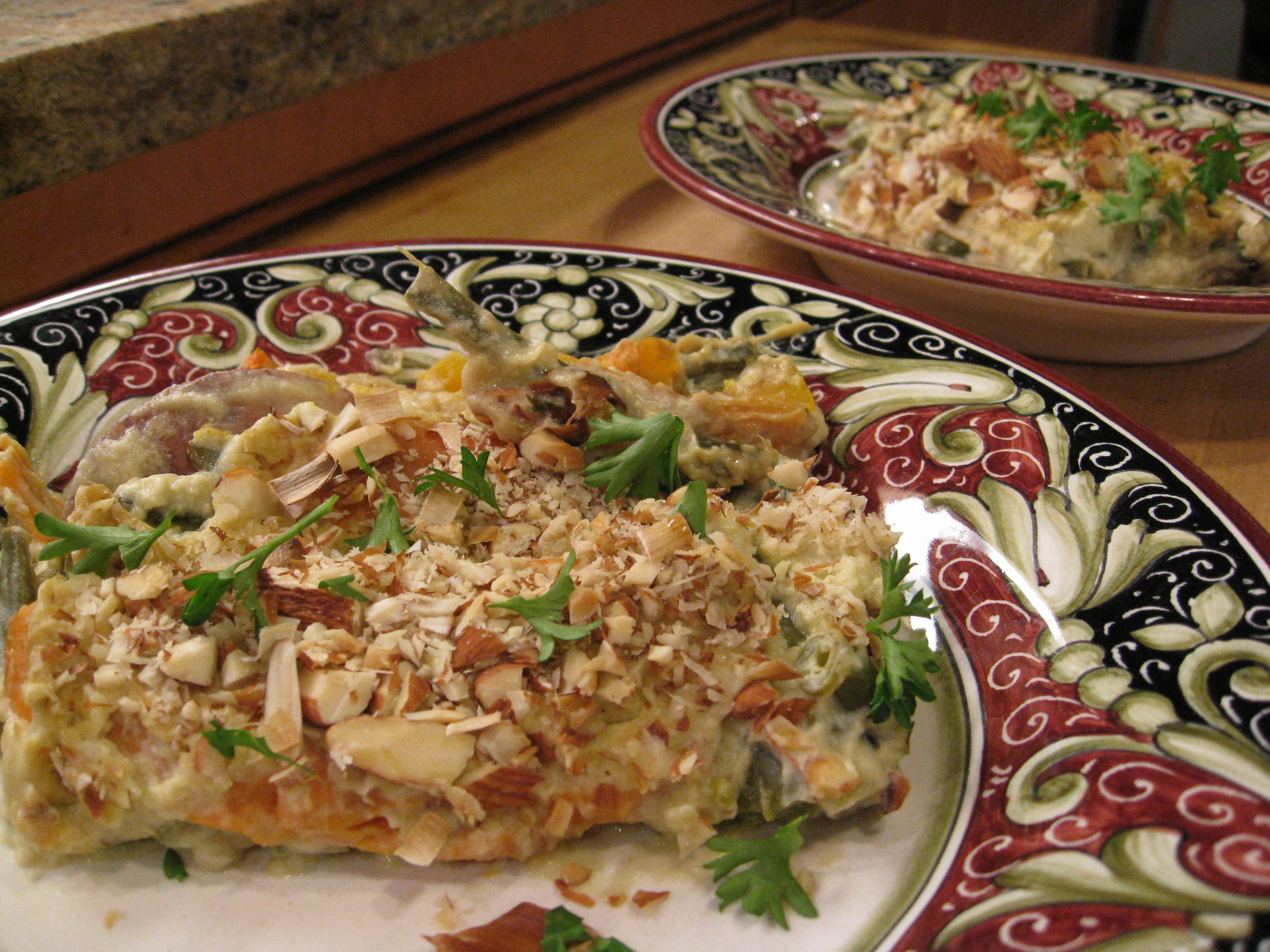 Ingredients:
For the sauce-
1 head cauliflower, cut into florets
3 Tbs olive oil, divided
1 large yellow onion, diced (2 cups)3 cloves garlic, minced (1 Tbs.)
2 cups low-sodium vegetable broth
1/2 cup raw unsalted cashews
1 Tbs. finely chopped fresh thyme
2 tsp. fresh lemon juice
1 1/2 tsp. finely chopped fresh rosemary
1/8 tsp. paprika
1 pinch cayenne pepper
For the veggie bake –
1/2 butternut squash, peeled, seeded and very thinly sliced
1/4 cup plus 2 Tbs. finely chopped green onion (white and green parts)
3 Tbs. finely chopped chives (we used garlic chives)
1/4 cup plus 1 Tbs. finely chopped flat leaf parsley
3 large potatoes, very thinly sliced (we used purple potatoes)
1 lb. green beans, trimmed and cut into 1-inch pieces
1 large orange-fleshed sweet potato, peeled and very thinly sliced.
1 cup sliced almonds
3 Tbs. dried onion flakes (we used dried leeks since we had them on hand)
Now go buy Tess's book!