I've grown Christmas Lima Beans for several years and have come to love this prolific plant. The first time, we planted in spring and it grew and produced for a year and a half (and it would have kept going if we didn't have to pull it out). This time, after a year of constant production, we had to make way for new crops. Sad but true.
After harvesting all the dried pods, the plant was still full of green pods. Don't laugh, but I've never eaten them fresh. It never occurred to me. I've always grown them as a dry bean. A friend waxed rhapsodic over how delicious they are when fresh, so if ever there was a time to try…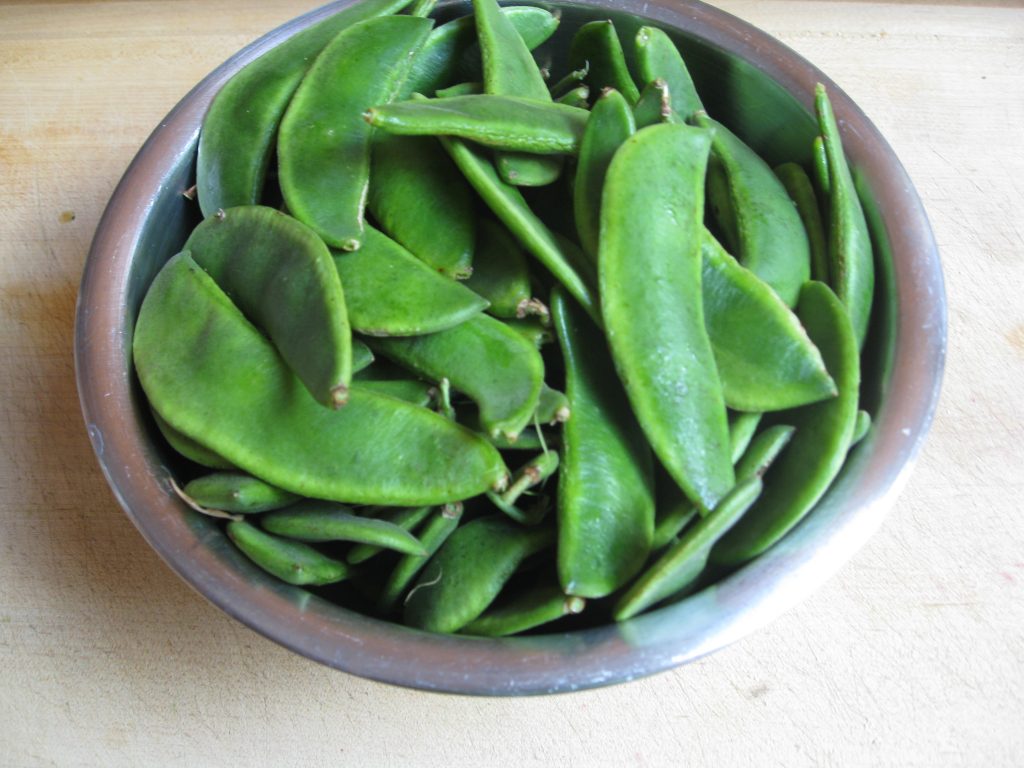 We found this recipe through a quick internet search: Simple Garlicky Lima Beans and chose it for the short list of ingredients and quick turnaround. First things first: shell the beans.
Full pods can be twisted to crack open the pods, but smaller pods need a little help from a knife. Once revealed, these lima beans are gorgeous…not to mention huge! I mean I have small hands, but this is ridiculous.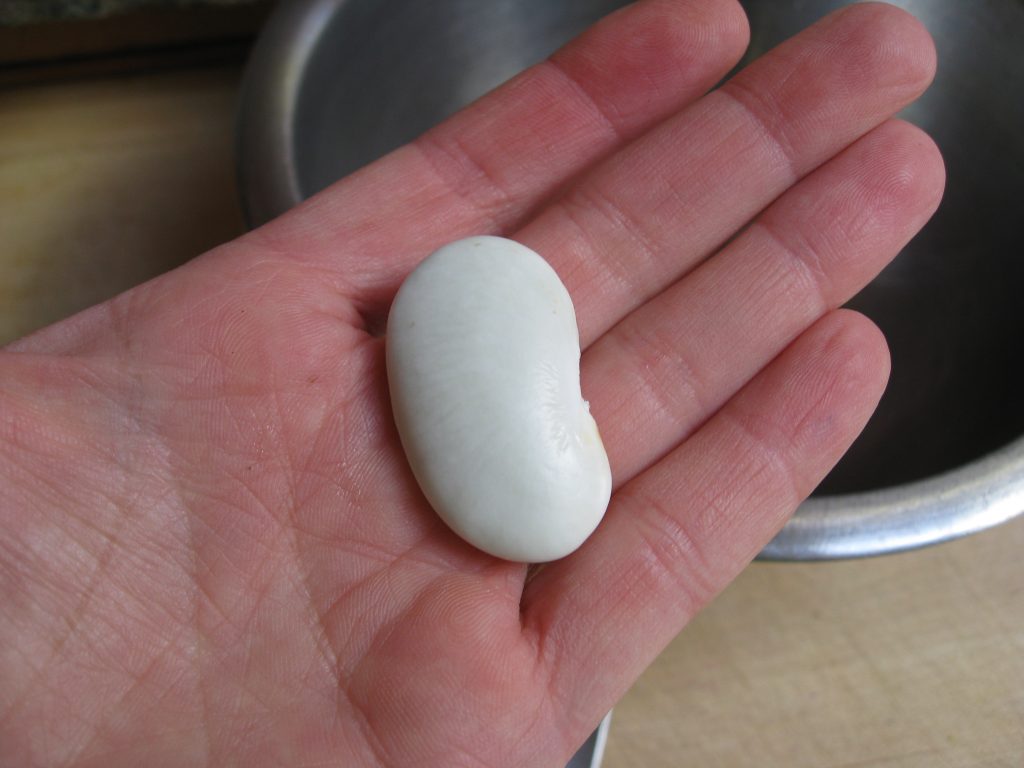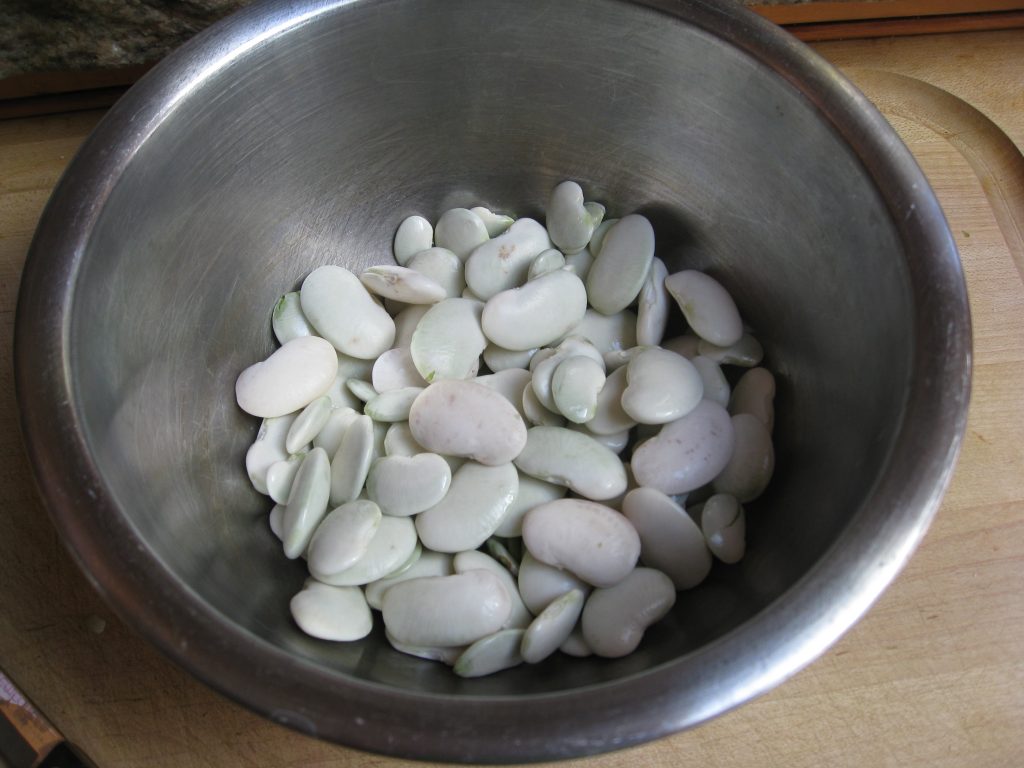 We halved the recipe, but here are the full quantities:
4 cups fresh lima beans (or another kind of bean)
2 1/2 cups water or 2 1/2 cups vegetable broth
1 tablespoon olive oil
2 garlic cloves, crushed
3 fresh thyme sprigs
1 bay leaf
1/2 teaspoon sea salt
1/4 teaspoon fresh ground black pepper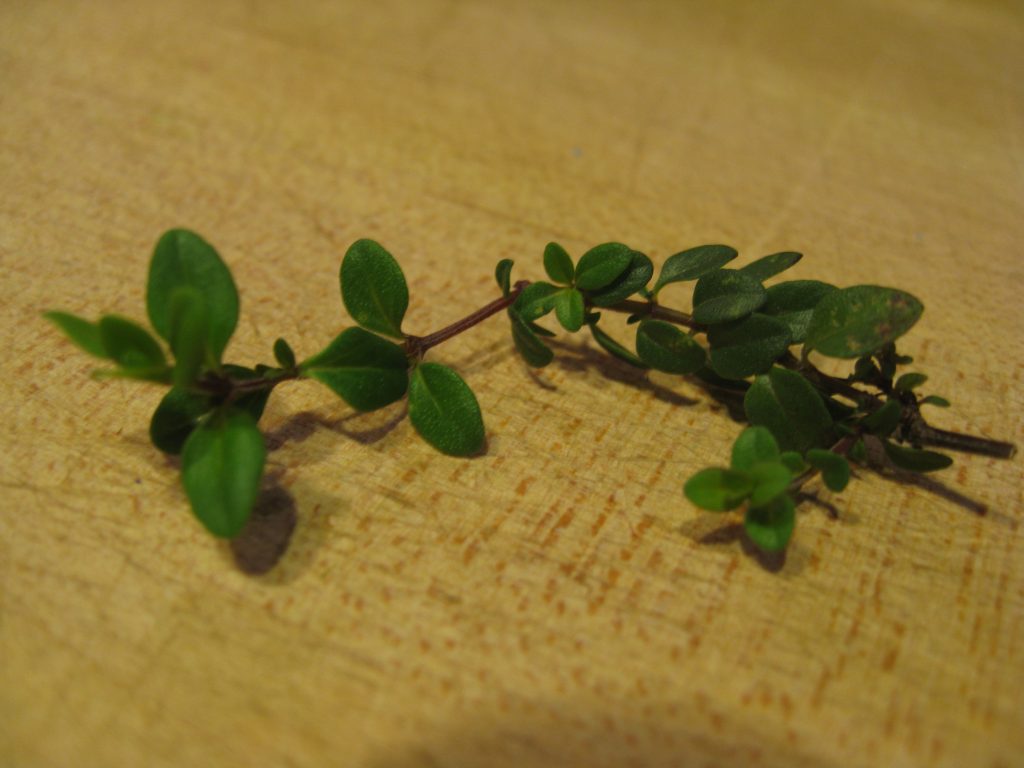 It's pretty simple. Add water, garlic, oil, thyme and the bay leaf to the beans in a pot. Bring to a boil, then reduce the temperature and simmer about 20 minutes (even half the beans need the full cooking time).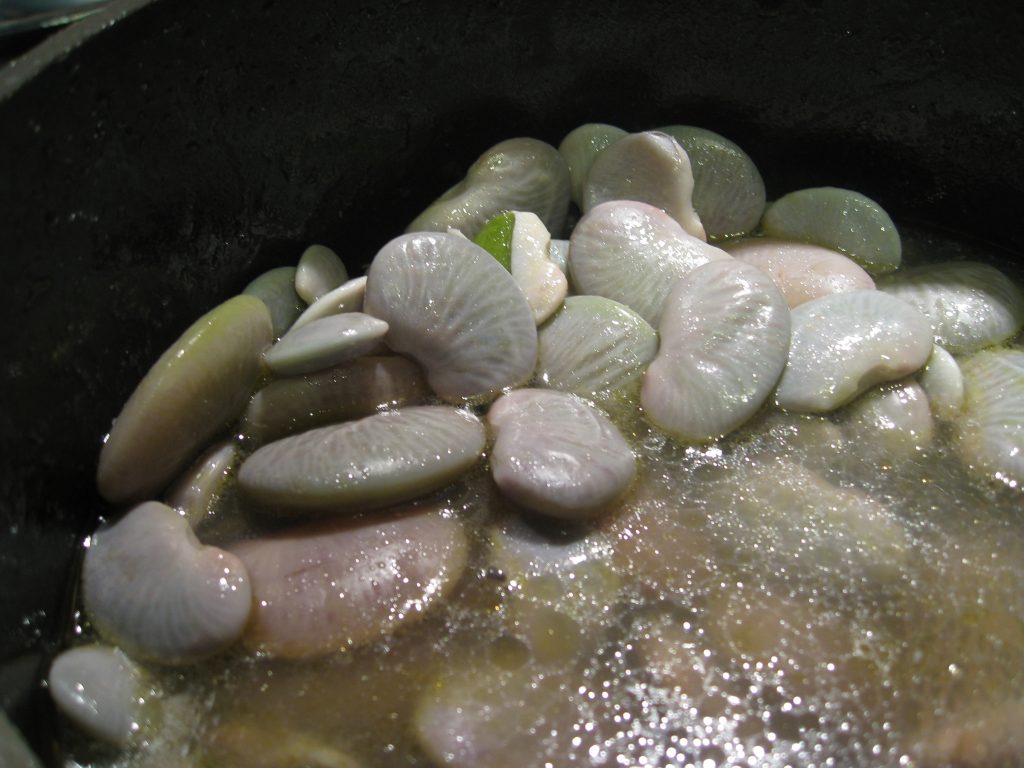 Okay, they look a little creepy, turning purple and green when cooked, but they more than make up in flavor for what they lack in appearance. Creamy, rich, garlicky, stupendous. Bigger flavor than I expected, and, dare I say, even better than when cooked after drying them.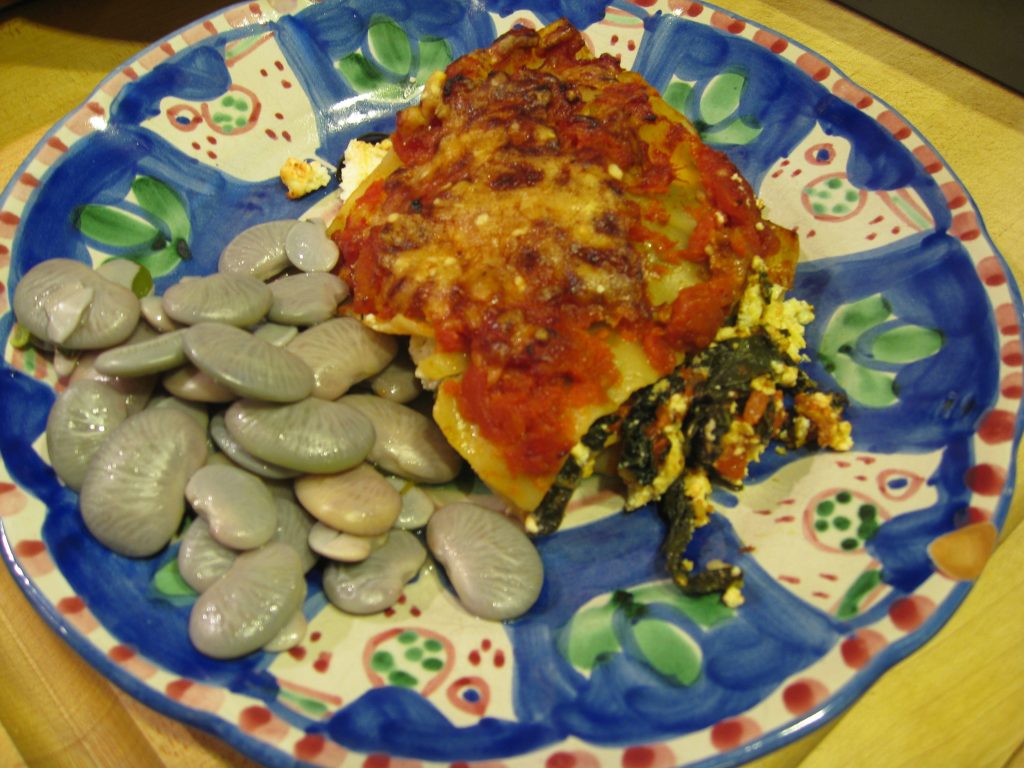 Discard the bay and thyme leaves and serve. The beans made a perfect side dish for Kale Diavolo (recipe link above), a spicy lasagna dish we love. These beans would go great with anything you enjoy with garlic. Don't let their looks keep you from experiencing this delicious way to enjoy fresh Christmas Lima Beans.
Okay, Gardenerds. What's your favorite way to cook up Limas? Do you eat them fresh or dried? How do you prepare them. Post your comments below.