Spring is just around the corner, but in the Valley it's already here. Southern California continues to have unseasonably high temperatures and one new gardener wanted to take advantage of it with a new mini orchard and garden for her Sherman Oaks home.
The homeowner wanted to grow what she eats: mostly fruit and veggies. So we set her up with a mini orchard of 6 fruit trees and two raised beds, plus a few planters for herbs and berries. Let's take a look.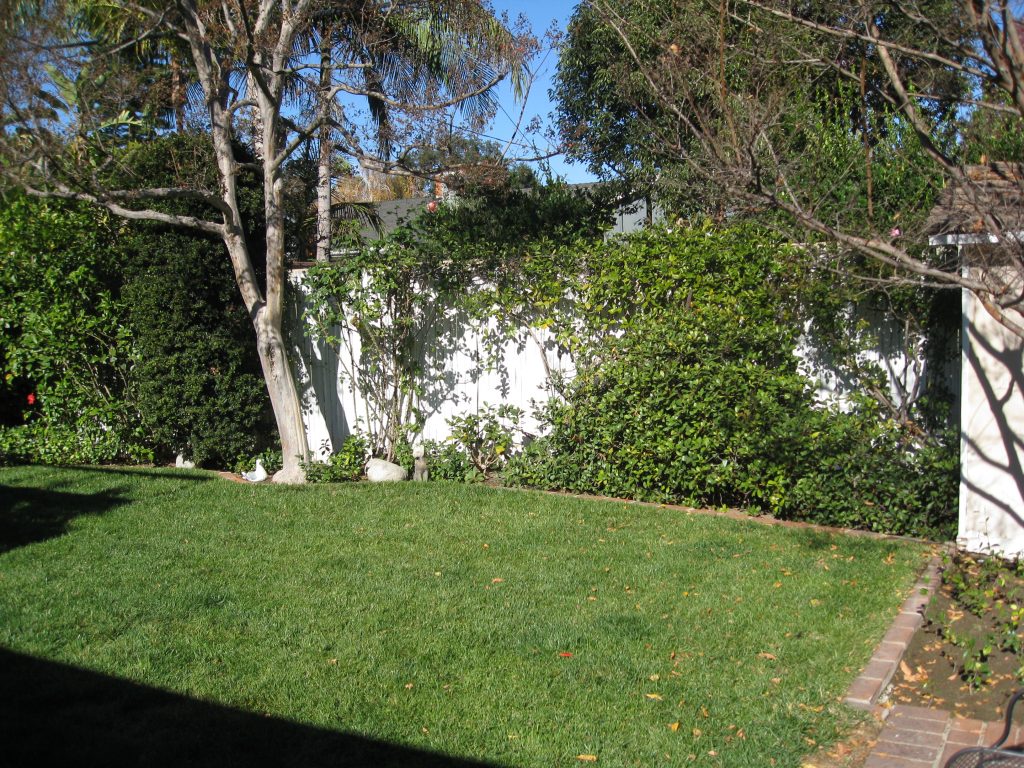 Because our homeowner has a dog, she wanted to keep as much of the grass as possible (we did replace her parkway with a drought tolerant alternative during the installation through). We opted to keep the yard open by removing the plant material against the fence and moving the brick border out to accommodate a couple raised beds.
Behind the fence is an unusual patch of land, still part of the property, but otherwise unused. This would become the new home for our fruit orchard.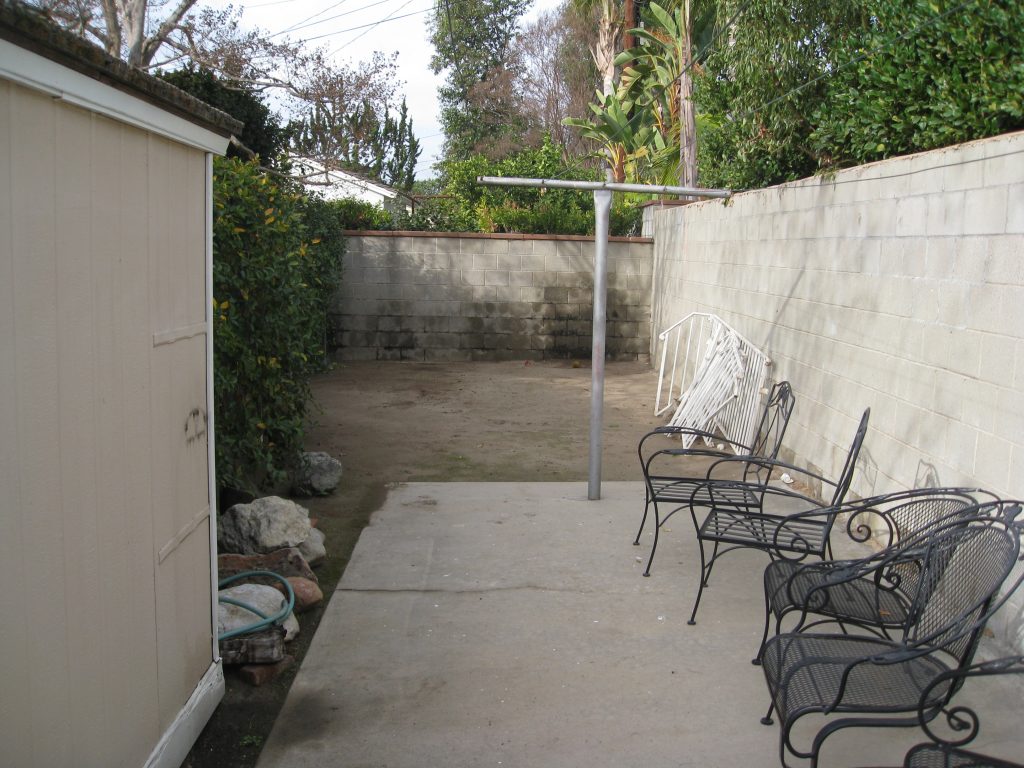 We planned the garden to raise greens, mostly: Swiss chard, kale, lettuces, arugula and spinach. But she also wanted some squash and roots, like carrots & beets. Add in some pole beans, a couple of blueberry bushes, some strawberries and herbs and we're all set.
The client had done her research and didn't want to plant directly in the ground (heavy metals galore in her soil). So we built raised beds and bought wine barrels for the fruit trees.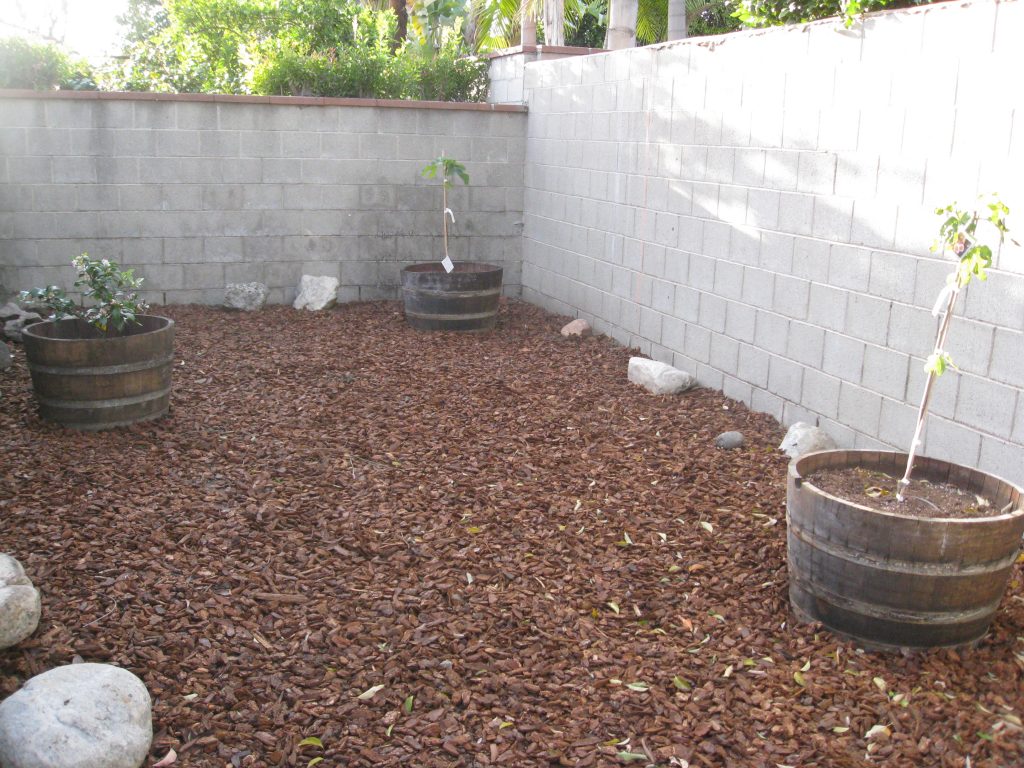 There is plenty of room for the fruit trees to grow in, with walking space in between. Our trees: Brown Turkey and Mission figs, Meyer lemon, a low-chill nectarine, a Holiday avocado (best for containers), and a Santa Rosa plum. These are all dwarf varieties (except for the figs, which were only available as standards) and will be kept small so she doesn't need a ladder to harvest.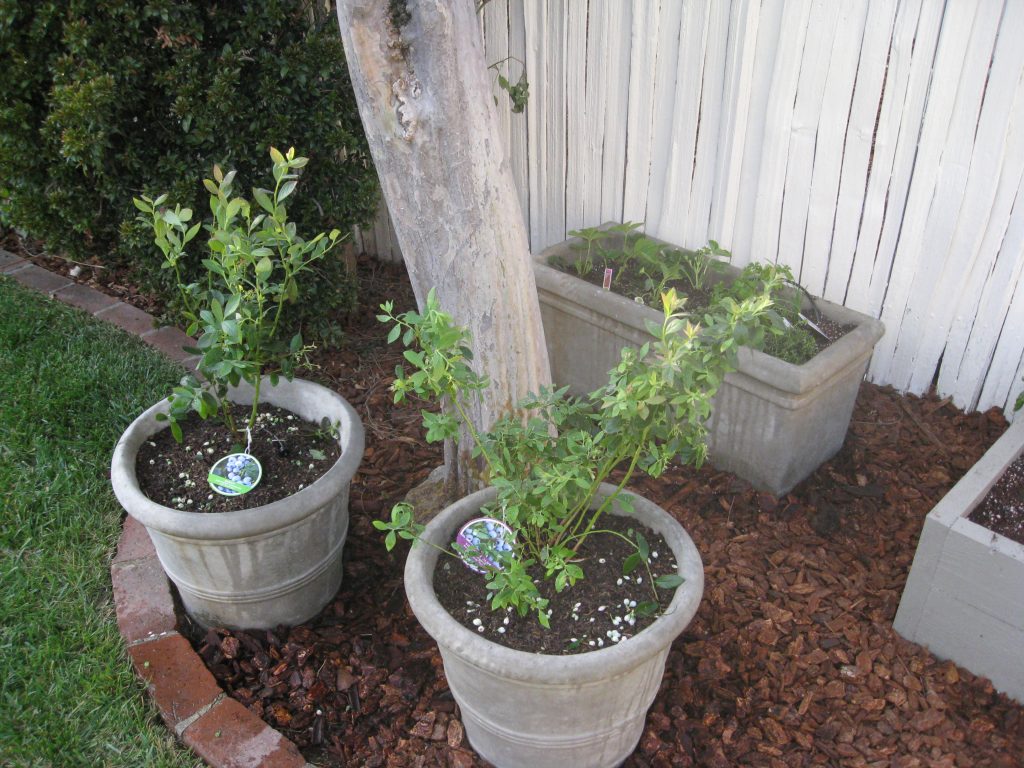 In the main garden area, two different blueberries (both low-chill) will help pollinate each other for a bigger yield. A trough planter holds some perennial herbs and strawberries, both of which can tolerate some shade. We used concrete planters to avoid possible lead in ceramics and glazes.
We used biodynamic soil in the new 3×5 raised beds and painted the outsides a green-gray color to match her house. A couple of redwood trellises completed the picture, allowing her to grow vertically year-round. Peas, beans, sweet peas, cucumbers, and even vining squash can be grown on these trellises in years to come.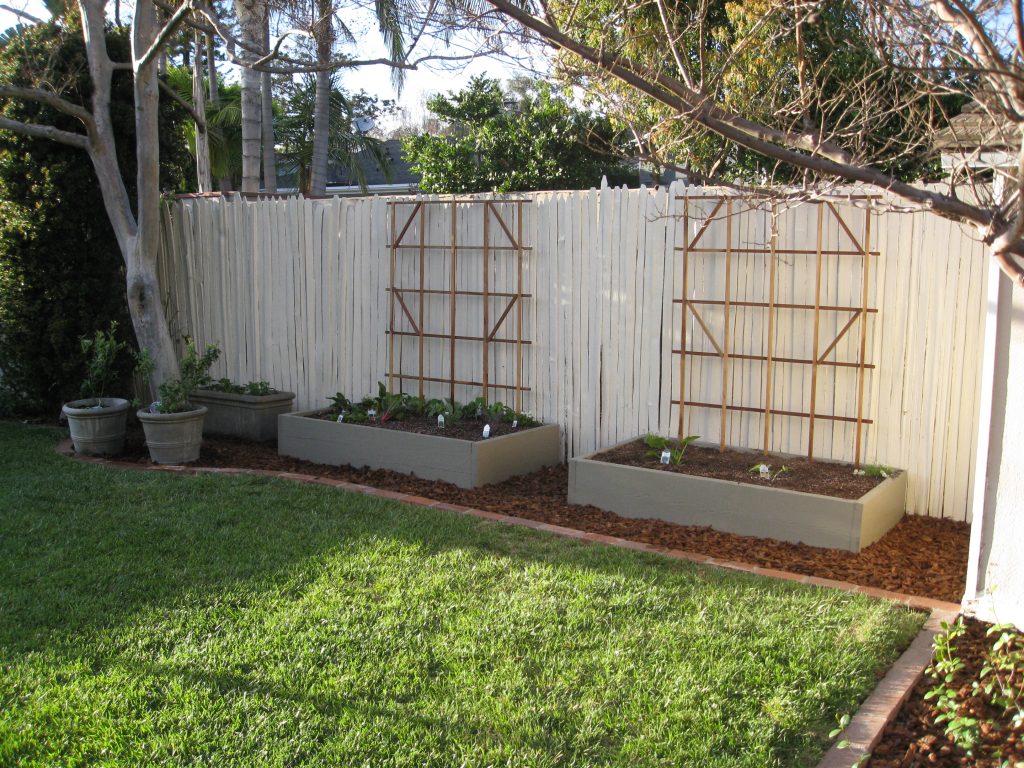 The finished product is a clean, cozy garden that reflects the style of the homeowner and her surroundings.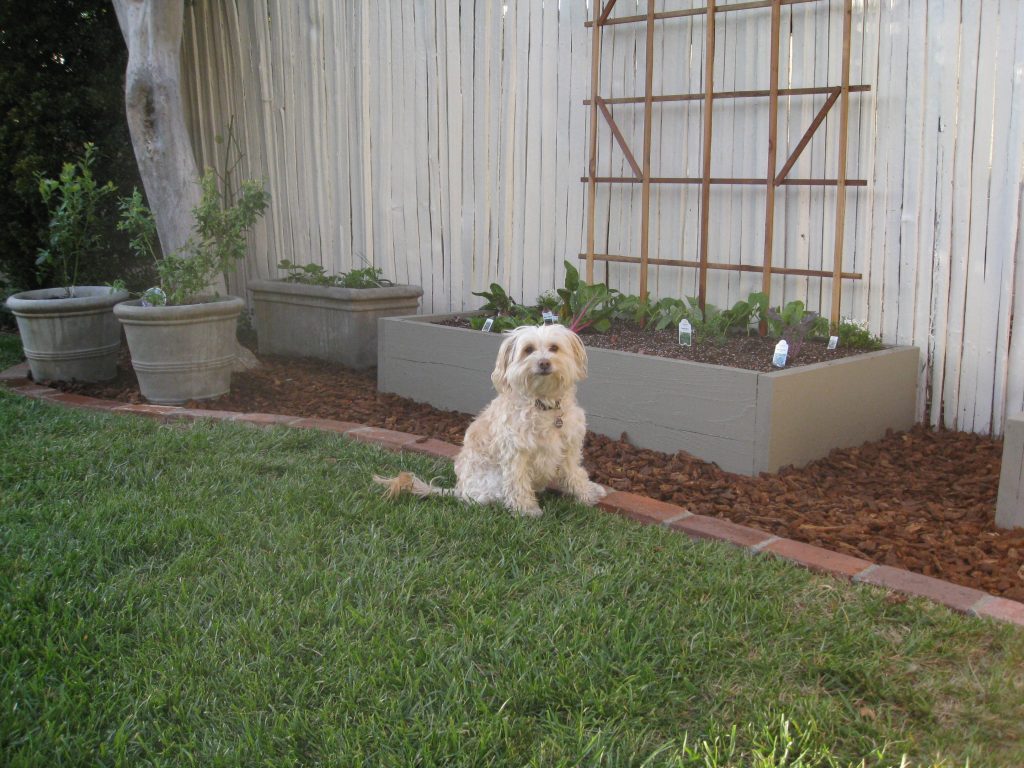 And the dog is pretty happy too.