Our guest on the Gardenerd tip of the Week Podcast this week is Shawna Coronado. She's a gardener, photographer, a radio and TV personality, a healthy lifestyle expert, and author of 7 books, including The Wellness Garden, and Stacked with Flavor.
We chat with Shawna about her personal journey with a debilitating degenerative disease, and she shares the changes she made to create a healthy life for herself. In addition, she doles out a great tips (find more in her book 101 Organic Gardening Hacks).
Subscribe to the Gardenerd Tip of the Week Podcast on Apple Podcasts or wherever you listen. Also, become a Patreon subscriber to support future podcasts other free content on Gardenerd.
The Wellness Garden by Shawna Coronado

101 Organic Gardening Hacks by Shawna Coronado
Resources
Find Shawna's books on her website here.
Follow Shawna on Facebook, Twitter, and Instagram
Hear Shawna at a Mother Earth News Fair or other speaking event near you.
Also, one of Shawna's tips: grow these rabbit repelling basils: Globe and Thai
Oh, and don't forget to watch this drone tour of Shawna's garden.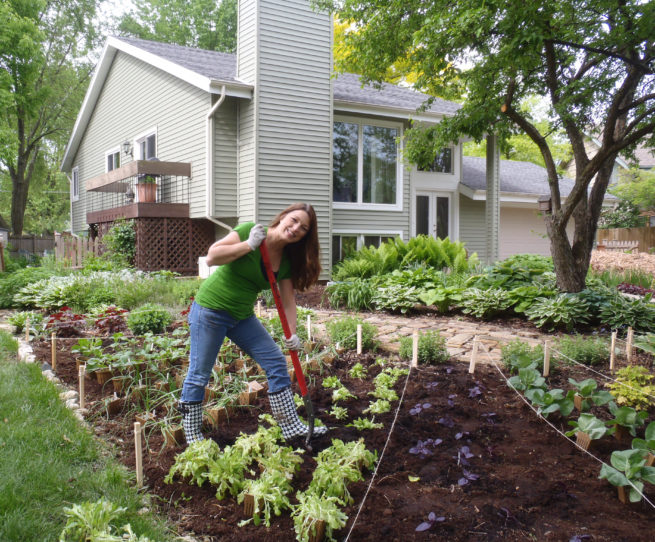 Gardening integrates wellness and good food all in one place. So, grow your own, and live a longer, happier life.
Podcast: Play in new window | Download (38.3MB)
Subscribe: RSS