I don't usually ask for help, but there is a dire need that needs your attention to save The Learning Garden. Please read and sign the petition below to stop LAUSD from shutting it down.
For those who don't live here, The Learning Garden has been a community garden and gathering space for classes, events, and social meetings in Los Angeles for the past 18 years. TLG is the home of SLOLA (Seed Library of Los Angeles), and where the Westside Produce Exchange takes place monthly. It hosts fundraisers like the 4th of July Ice Cream Social, summer potlucks for Our Time Bank, annual community Thanksgiving Dinners, and various Tai Chi and meditation classes. Not to mention Pesto Madness Day, when David King would demonstrate his tried and true recipe for garden fresh pesto (featured in Gardening for Geeks, it's so good) and raises funds for the garden by selling jars and a plate of pasta.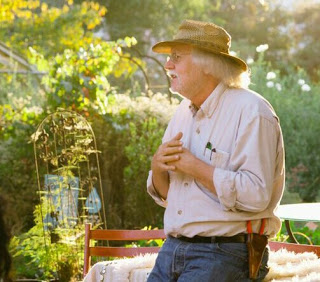 The Learning Garden has also been a second home to David, who has been teaching gardening classes to the students of Venice High School (the campus upon which the garden is located) for as long as the Learning Garden has been in existence. It is his livelihood and soul. Now chain link fences and posted warnings are blocking off the garden from community and student use.
Read the Details and sign the petition here!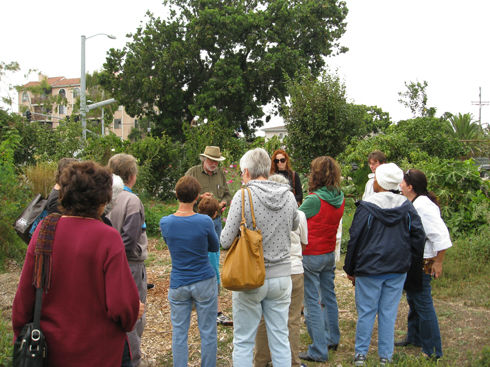 I was at the Learning Garden last week and saw the chain link fences surrounding the buildings where we usually hold the produce exchange. I saw David emptying out his office, the file cabinets now sitting out in the sun on the patio. The refrigerators that store the seeds for SLOLA were precariously placed under an umbrella as well. The posted sign read DO NOT ENTER. The garden itself had long been cordoned off during a construction project that was supposed to end last month.
Read the Details and sign the petition here!
Join the Fight to Save The Learning Garden
Julie Mann, co-founder of TLG told me they plan to fight, and this petition is the first step. They need your support no matter where you live. Please take a moment to see what you can do to help stop the Learning Garden from being destroyed. It is an asset to the community, but it will be gone if we don't stop LAUSD from shutting it down. Sign, share, and support if you can.