During the Dwell on Design conference, I was fortunate to be asked to participate on a panel with two other gals about community and school gardens.  One of the ladies, Hynden Walch, was the founder of the Hillside Produce Cooperative, which is a monthly free food exchange that helps distribute the surplus in a given community.  She pointed me in the direction of Naomi Curland, who started the Westside version of this same wonderful program.
The idea is this: if you have extra stuff (too many zucchini – or in the case of this month's excess, chard), you drop it off at the designated location and a few hours later, you end up with a bag of goodies on your doorstep.  Everyone who contributes gives what they have, be it tomatoes, lettuces, herbs, flowers, onions, plums, etc. Then the excess is distributed among the participants, and volunteers deliver the bags (and get one for themselves for helping).  It's a great idea and so much fun to arrive home to find that bag of fresh vegetable goodness on the porch.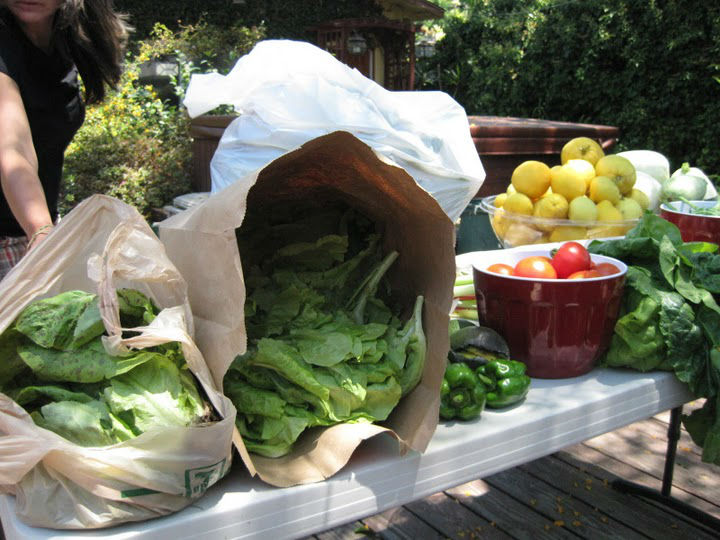 The meeting area for drop off
This was my first time participating in the Exchange. I contributed green beans.  What I got in return was an armload of greens, several cucumbers, a squash, two wee little onions, some peppers, tomatoes, a few apples, and a handful of herbs wrapped in newspaper.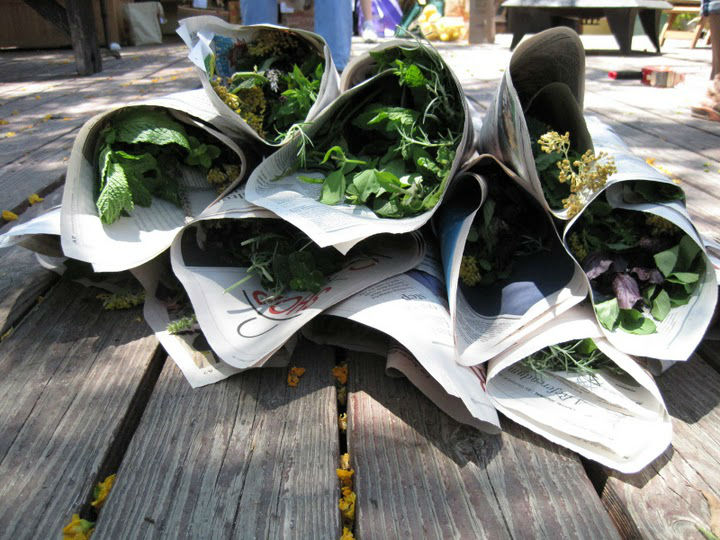 The Exchange happens once a month and you can find one near you at the link at the top of this page.  If you don't live in Los Angeles, you can start one in your community.  It's really easy and doesn't take too much time, according to Hynden.