People in Southern California are finally catching on to the idea that lawns are a waste of water, especially during a drought like the one we've been in for many years now. The City of Los Angeles is providing incentives to remove lawns (up to $3.75 per square foot as of this writing) through its Turf Removal Rebate program (see available Rebates here). It's a chance to save some money on revamping your yard, and a chance to turn it into a usable space for growing food.
We recently finished transforming a Sherman Oaks front yard into a productive vegetable garden, and added native and drought tolerant plants around the perimeter. Here's the story of the transformation.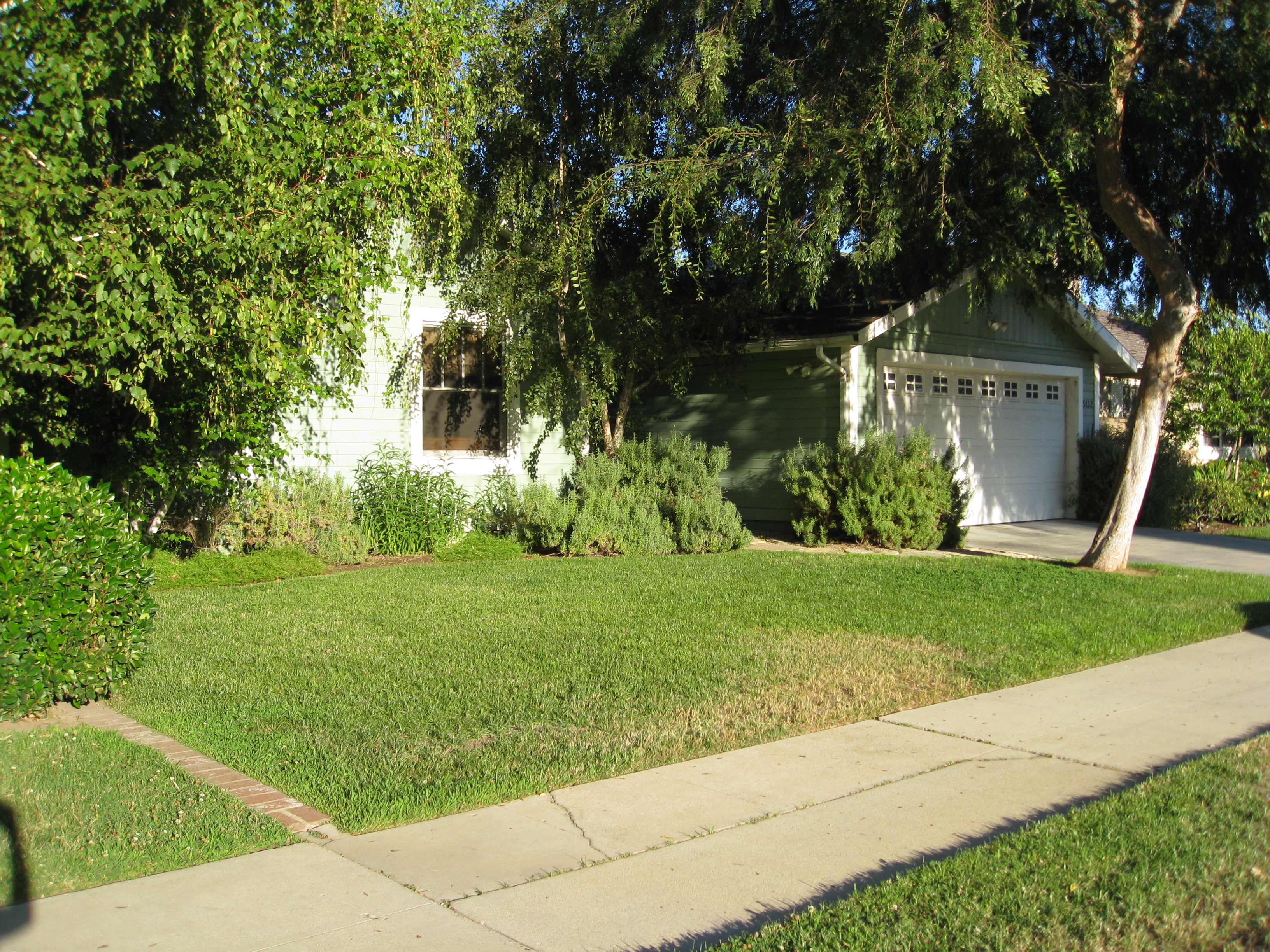 The lawn was not serving the family, and since it got full afternoon sun, the location was the perfect place to put a vegetable garden. The surrounding plants had become overgrown with leggy lavender reaching for the sun from its shady locations.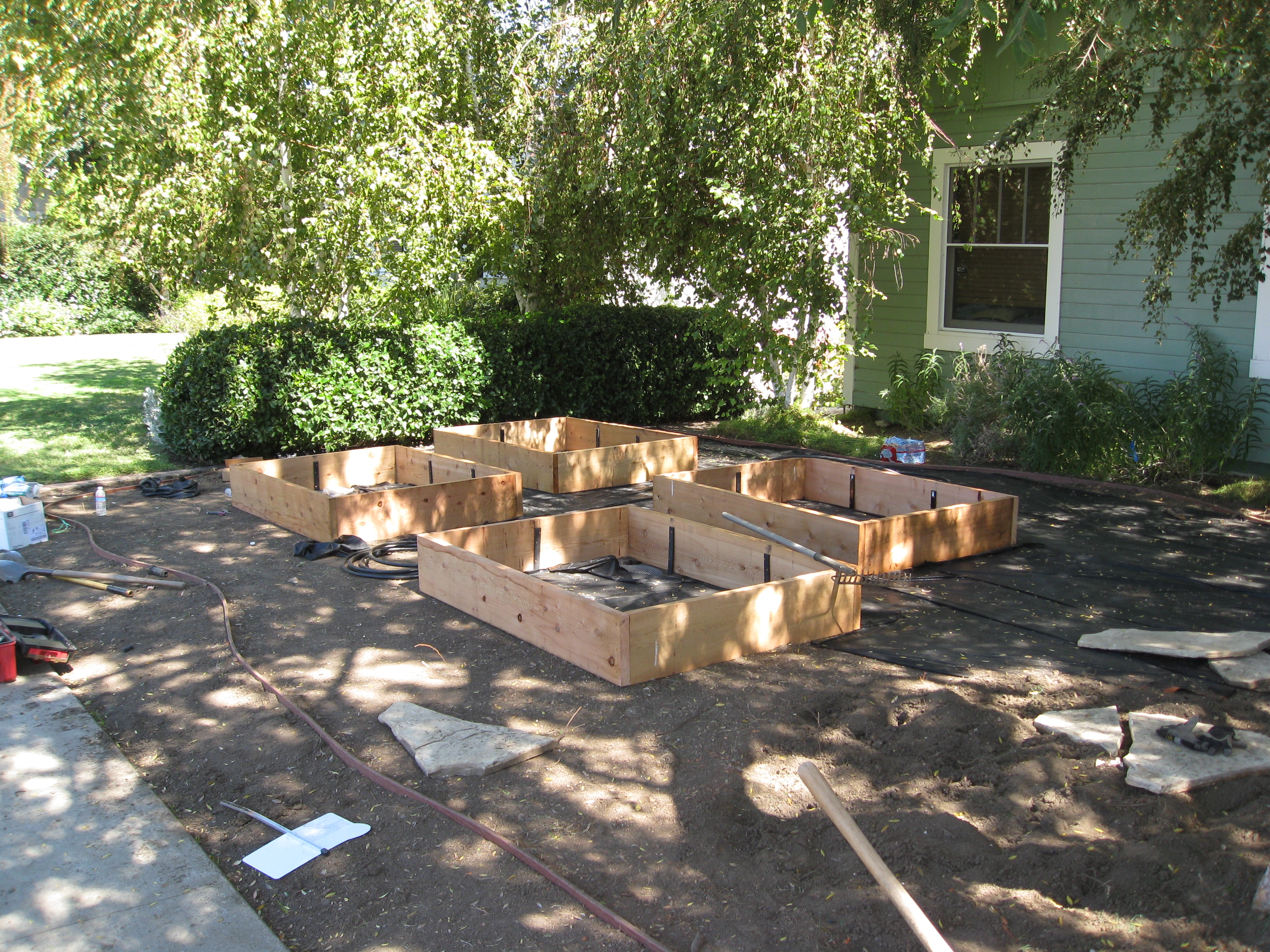 After tearing out the lawn, we allocated space for 4 raised beds. The family will grow flowers and veggies year-round here. Drip irrigation in each bed makes watering efficient and effective.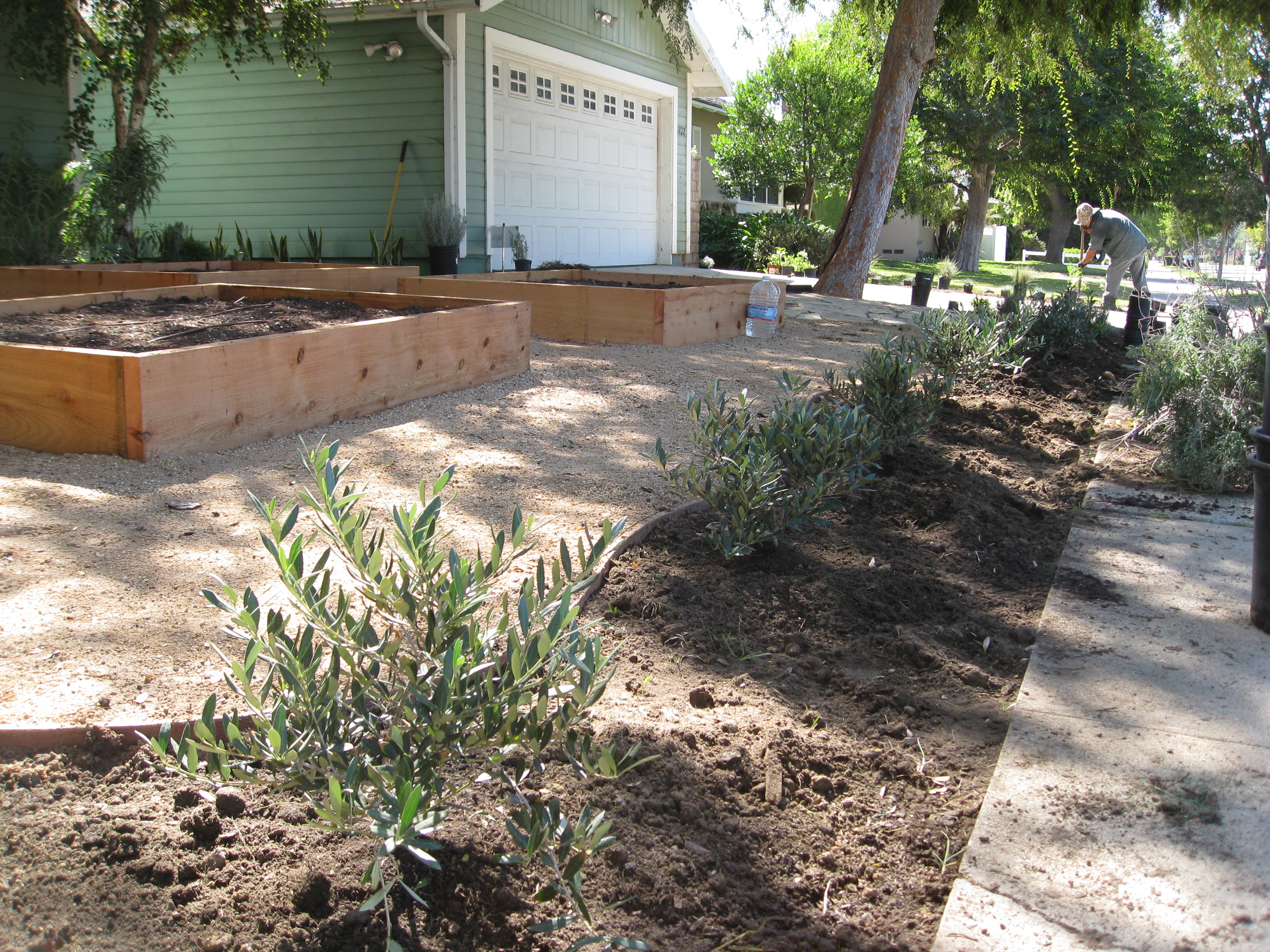 The homeowner wanted a Mediterranean feel to their new garden, so we used decomposed granite and Little Ollie dwarf olive trees (which can be pruned as a hedge) to enclose the garden.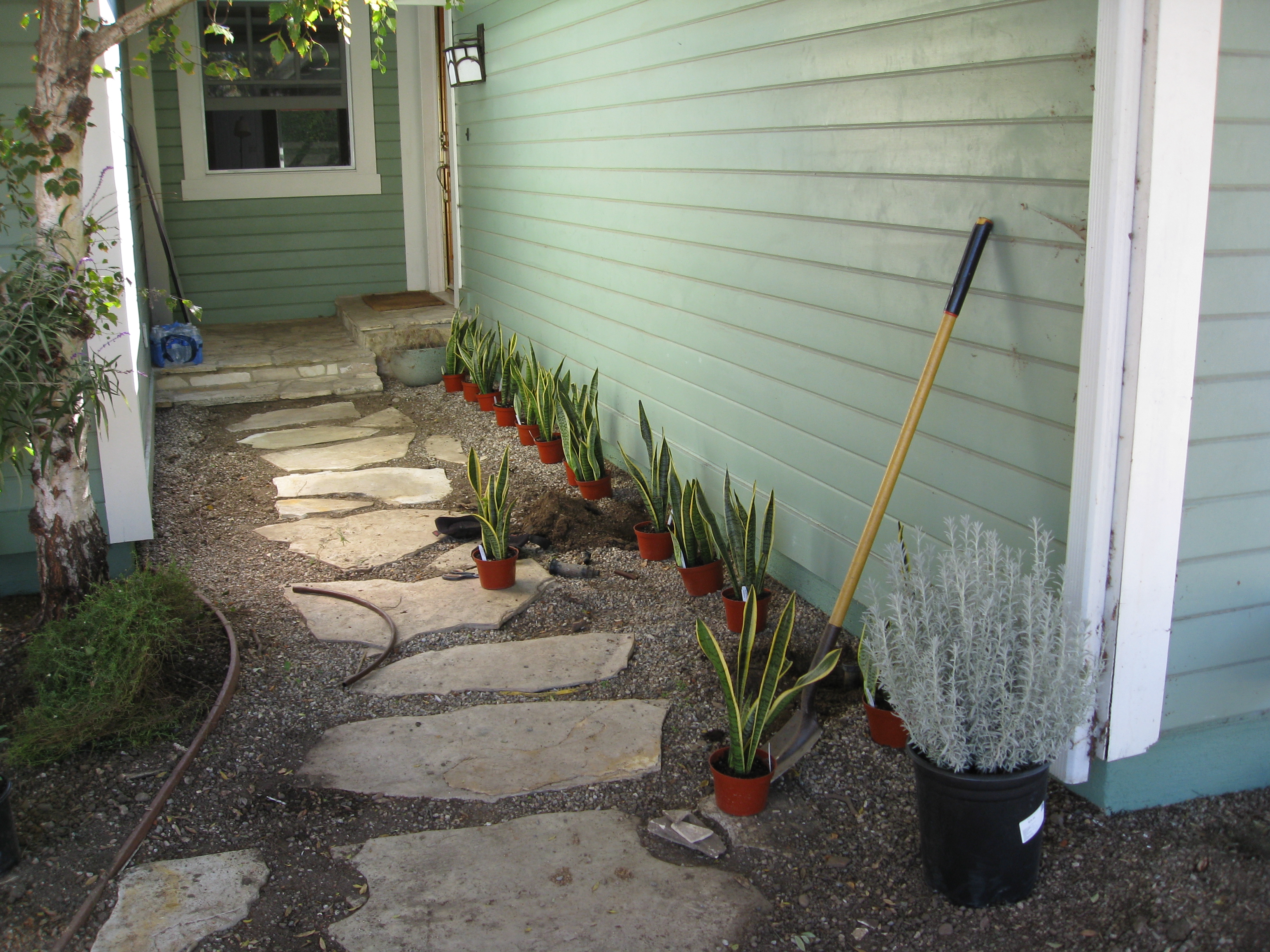 The shady walk to the front yard needed some green, so we lined the path with Mother-in-law's tongue (Sansevieria trifasciata) to brighten things up. We removed the lavenders growing in the shade that clearly didn't like their home, and added new lavender to sunnier areas.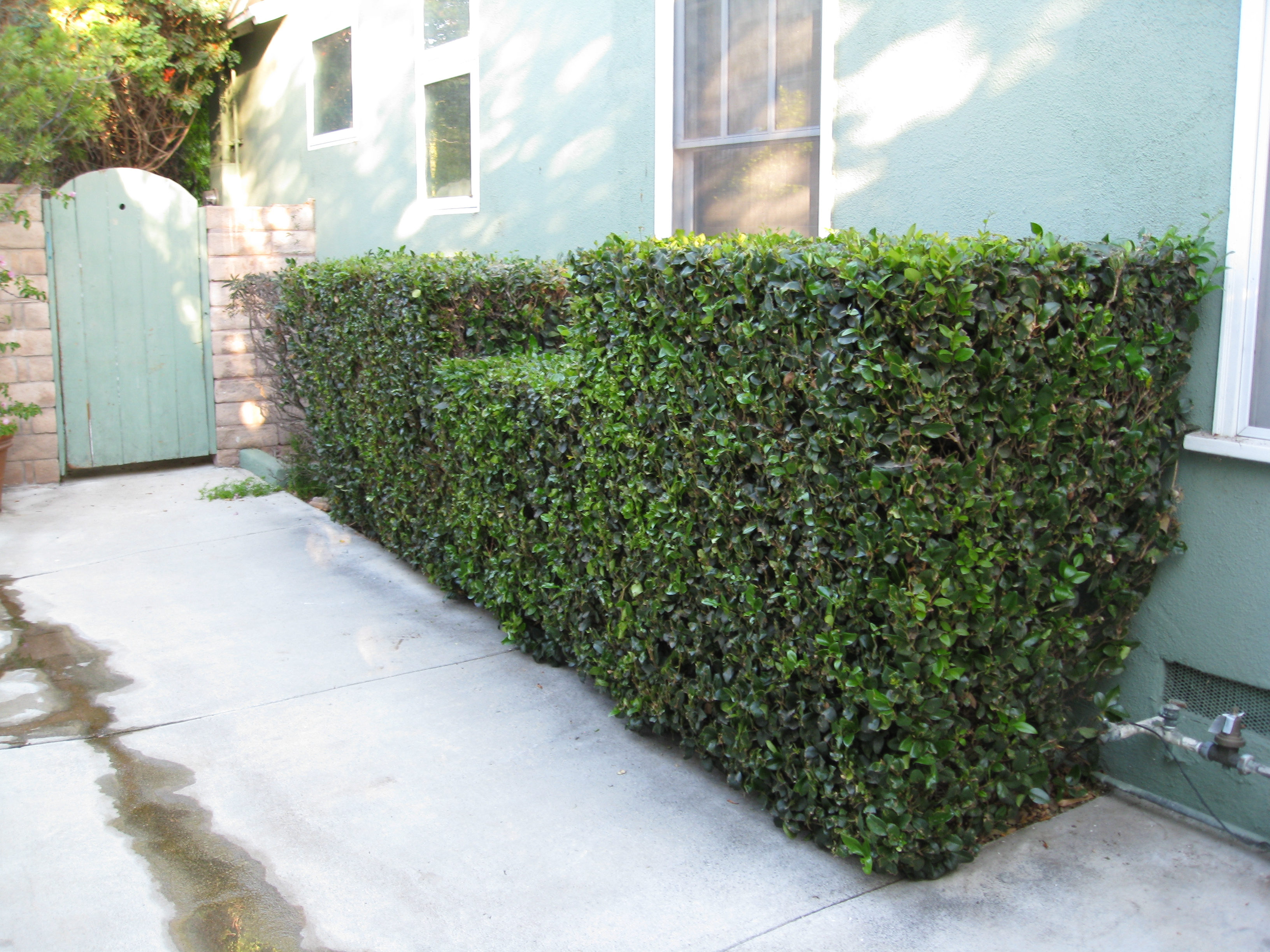 On the side yard we found this old hedge that the homeowner wished to get rid of. We decided to try blackberries in this space, since it was surrounded by concrete, runners would be less likely to roam.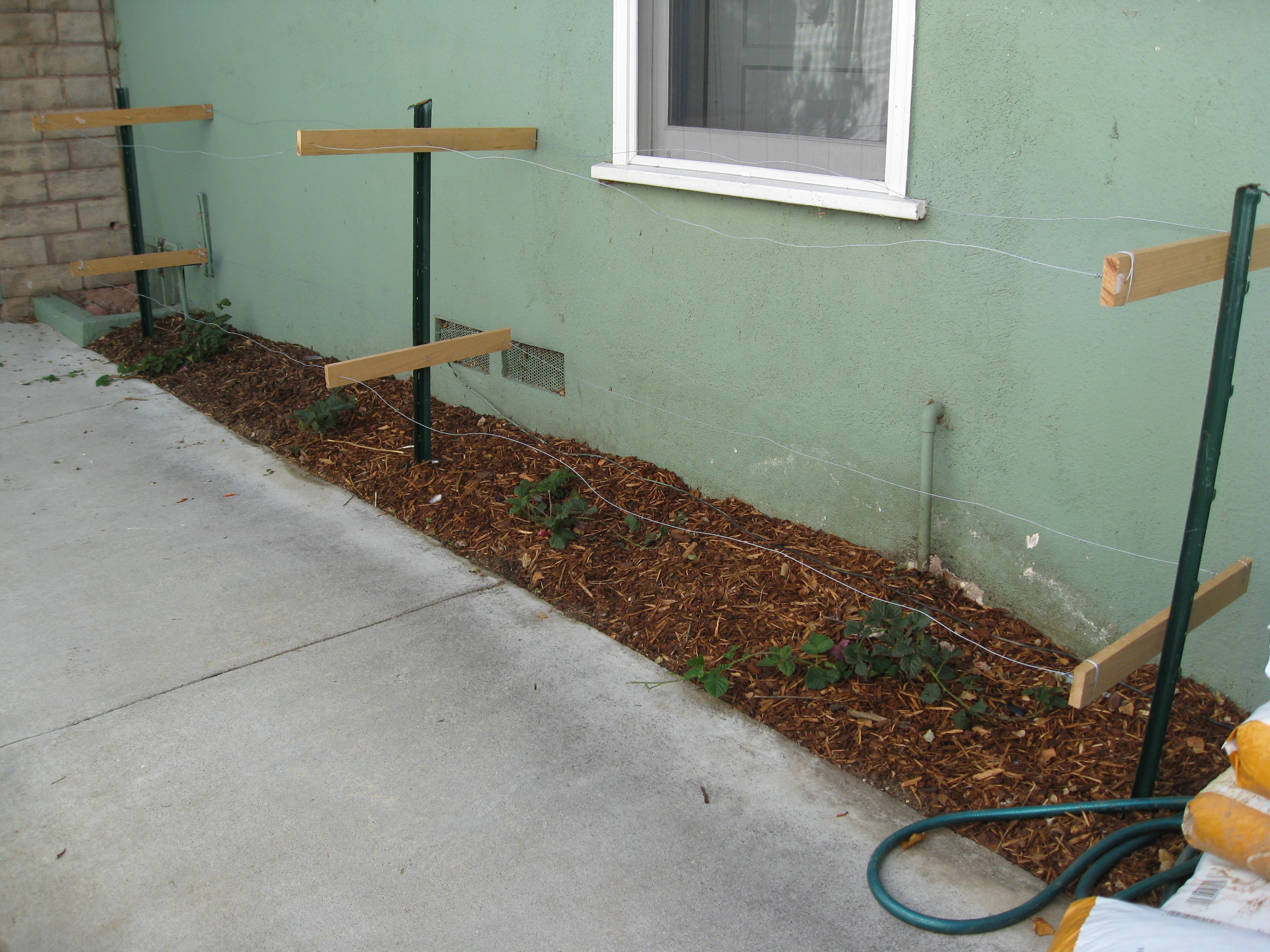 We used an inexpensive trellis system that will eventually guide the blackberries up instead of out, allowing access through the back gate more easily.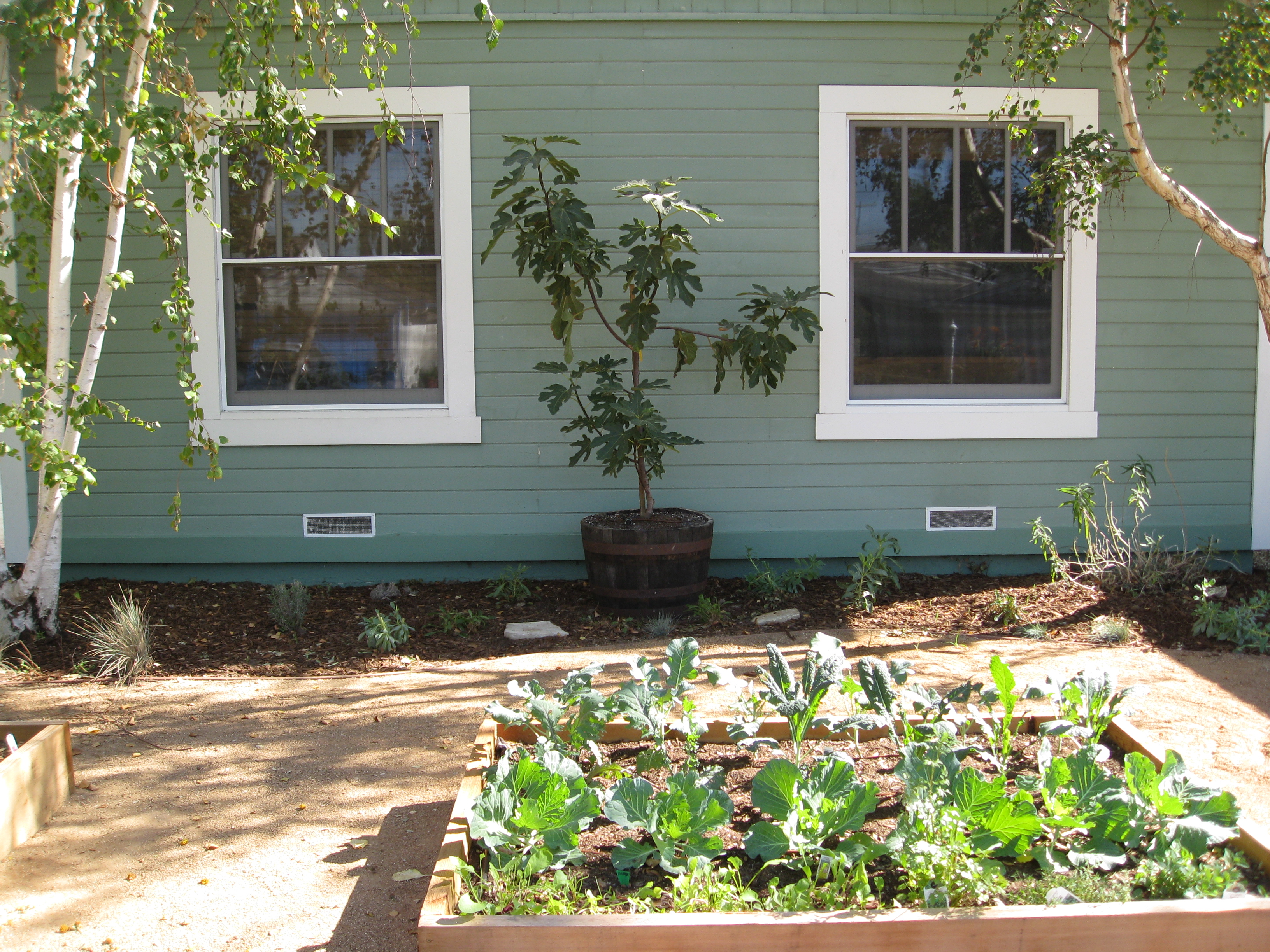 Drought tolerant plants like penstemon, calandrinia, oat grass, blue fescue, coreopsis, dymonida, foxtail agave, lavender, rosemary and Mexican bush sage will eventually fill in the area in front of the house with color and texture.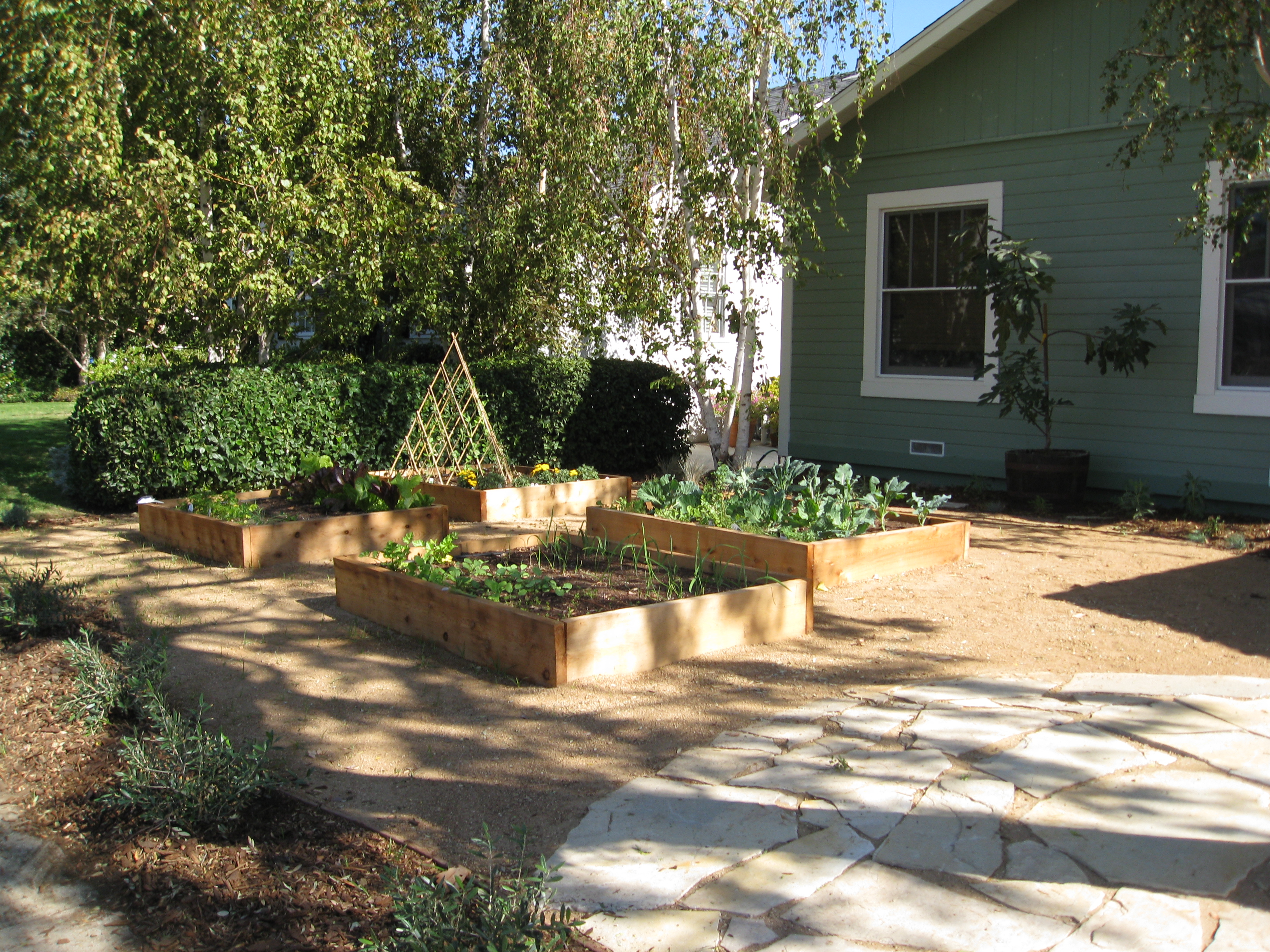 We also created a small seating area on flagstone around the homeowner's existing Chinese Elm tree, so they could sit under the canopy and view their new garden. The decomposed granite is permeable, so the homeowners are capturing water on site, instead of having it run down the street.
We're particularly delight about this garden because it is the only home in the neighborhood without a lawn. The neighbors walking by became very excited about the project and we've received several phone calls already. Times, they are a changin'.