A while ago, we reported that we were planting a new radish in the garden for spring: Bora King. It's a winter radish that claims to be purple on the inside as well as the outside. We were so excited to try them out, and this week the big day came: harvesting Bora King radishes.
Winter radishes grow larger than spring radishes. Quite a lot larger. Bora Kings can grow up to 8 inches long without getting tough. On Sunday we pulled one and tested it out.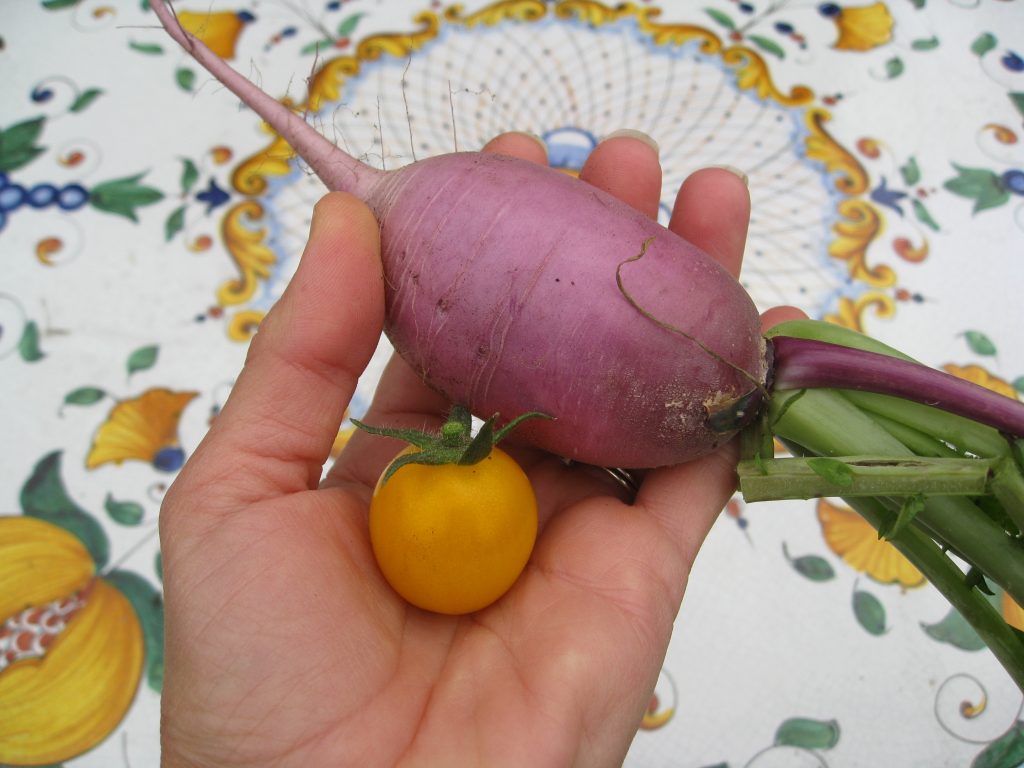 We were anxious to see inside, so we fed the radish tops to the chickens and ran to the kitchen for a knife. Lo and behold, the claims are true. It's purple on the inside.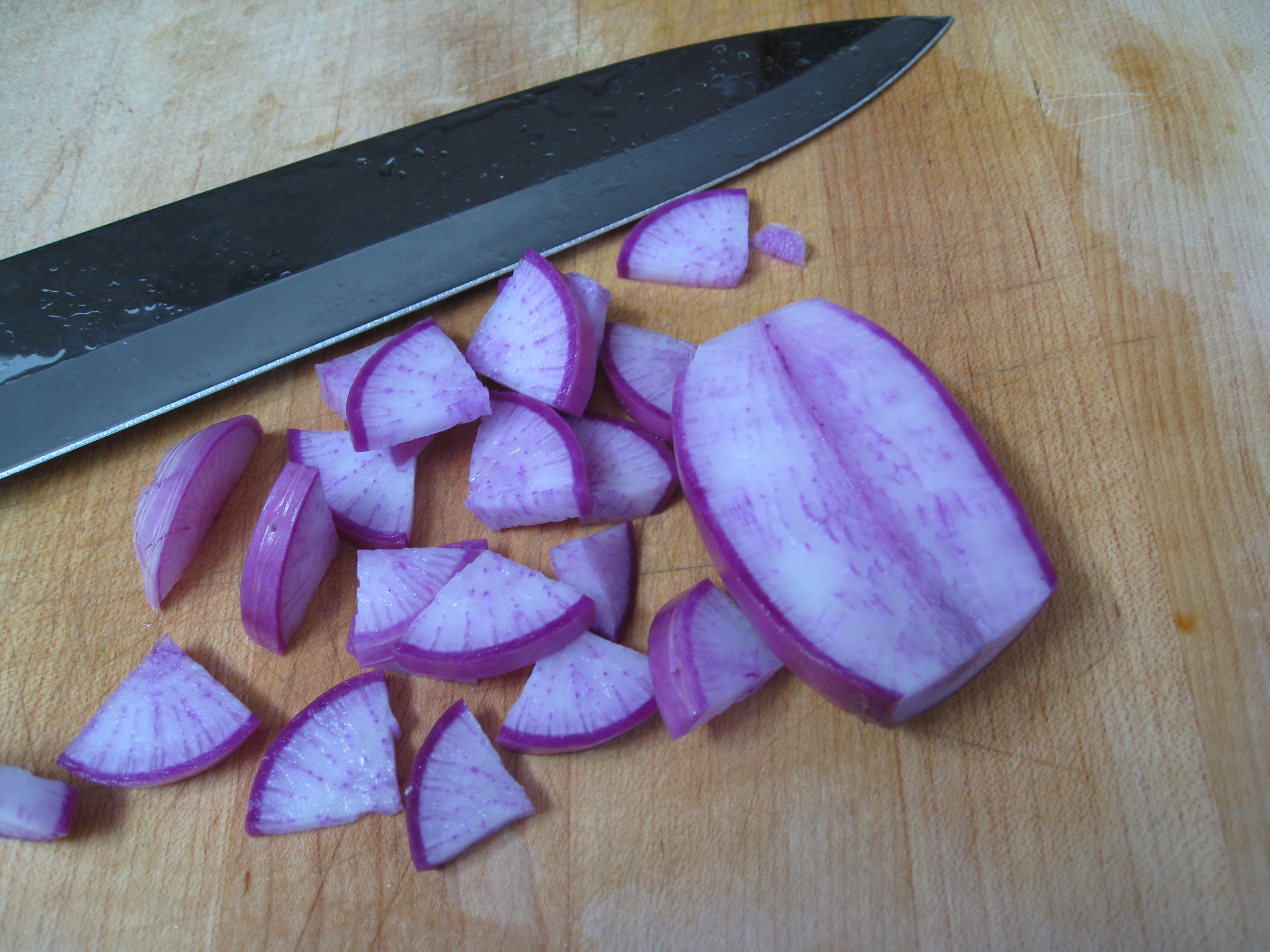 That gorgeous color was begging to be thrown in a salad. So we pulled out the recently-harvested lettuce from the fridge and indulged in a quick snack.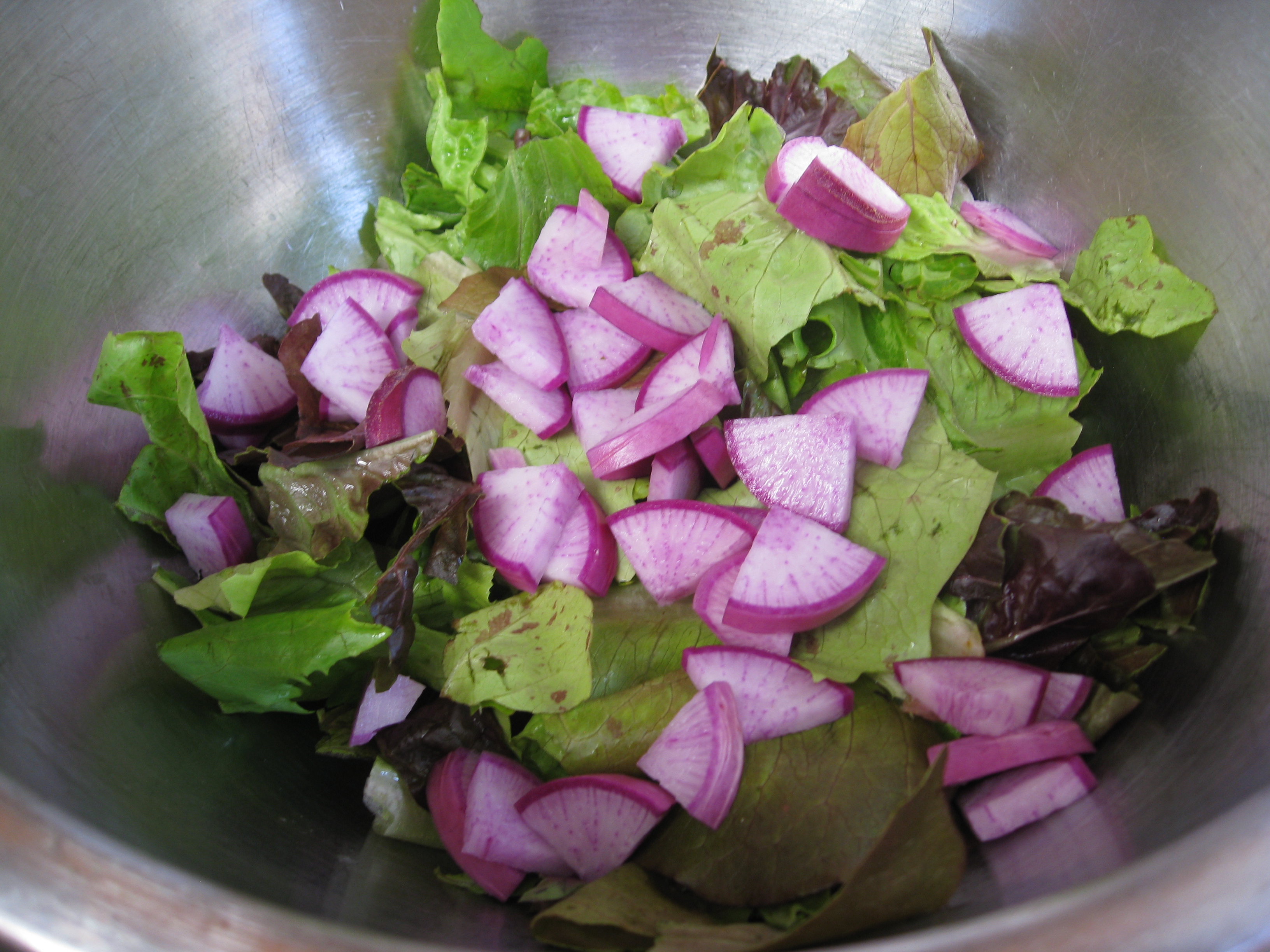 And the taste? A little more turnip-like in flavor than most radishes, with an increasing warmth after ingesting a slice. Huzzah! I can't wait to see what these look and taste like roasted!
You can find our recipe for Roasted Radishes in Gardening for Geeks. Radishes are absolutely delicious prepared that way.