I was gifted two tickets to the Theodore Payne Native Plant Garden Tour this past weekend and set out with my co-chair for the Mar Vista Green Garden Showcase to see what native plants people are growing in Los Angeles right now. We came away with a few new favorites and some terrific experiences.
Native plants, no matter where you live, are great plants for pollinators. They support wildlife of all kinds with food and shelter, and more importantly, they thrive in your native soil and rainfall conditions. That means less work for you!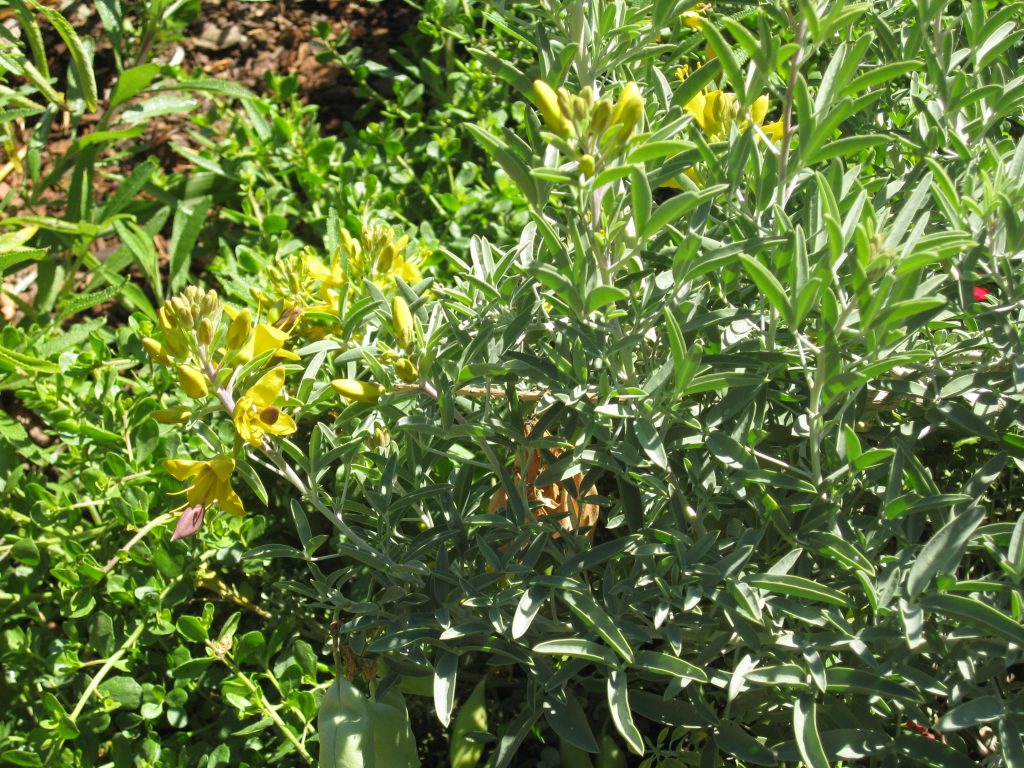 Bladderpod keeps a low profile, but has bright flowers pollinators love.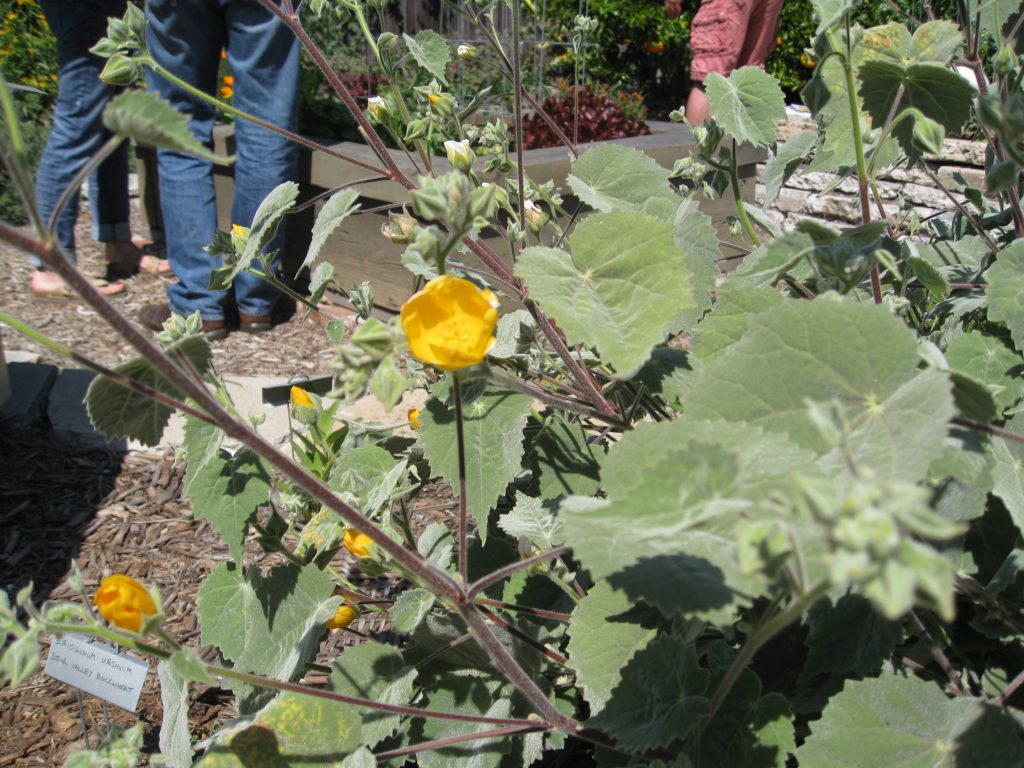 Okay, so obviously I'm drawn to yellow-flowered plants. Indian mallow, above, has been catching my eye for a couple years now. There's more…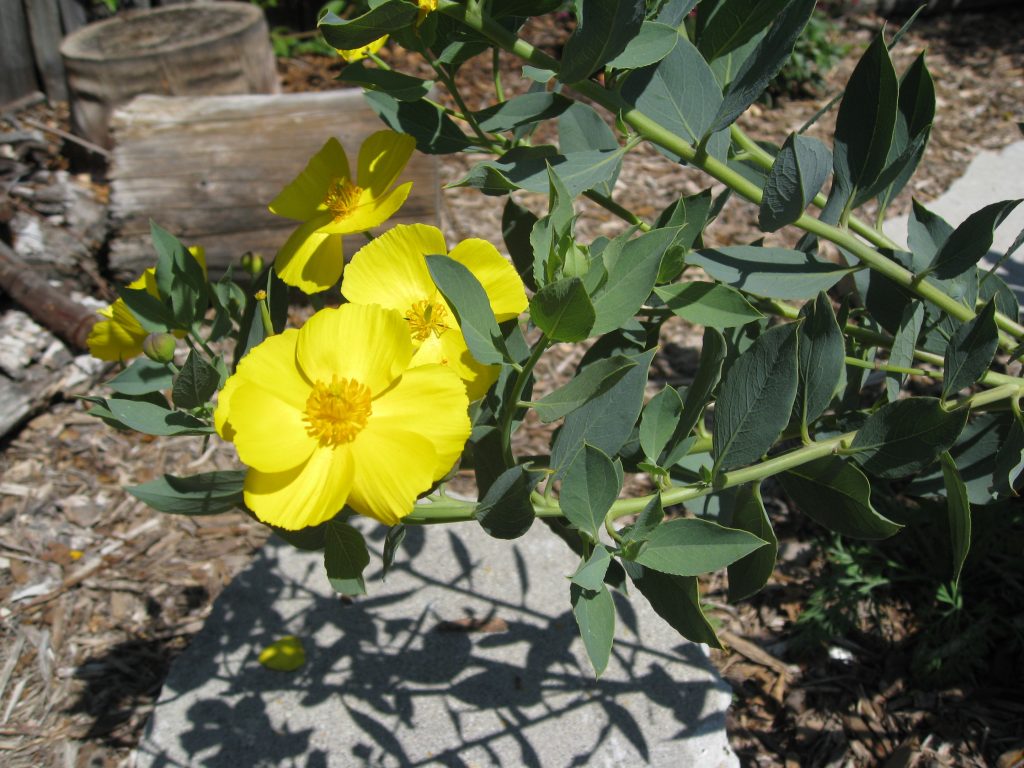 Channel Island Bush Poppy makes me happy. These plants all reach a mature height of at least 3×3, but are generally bigger. If you have the space for them, go for it. Bees were humming all around this plant.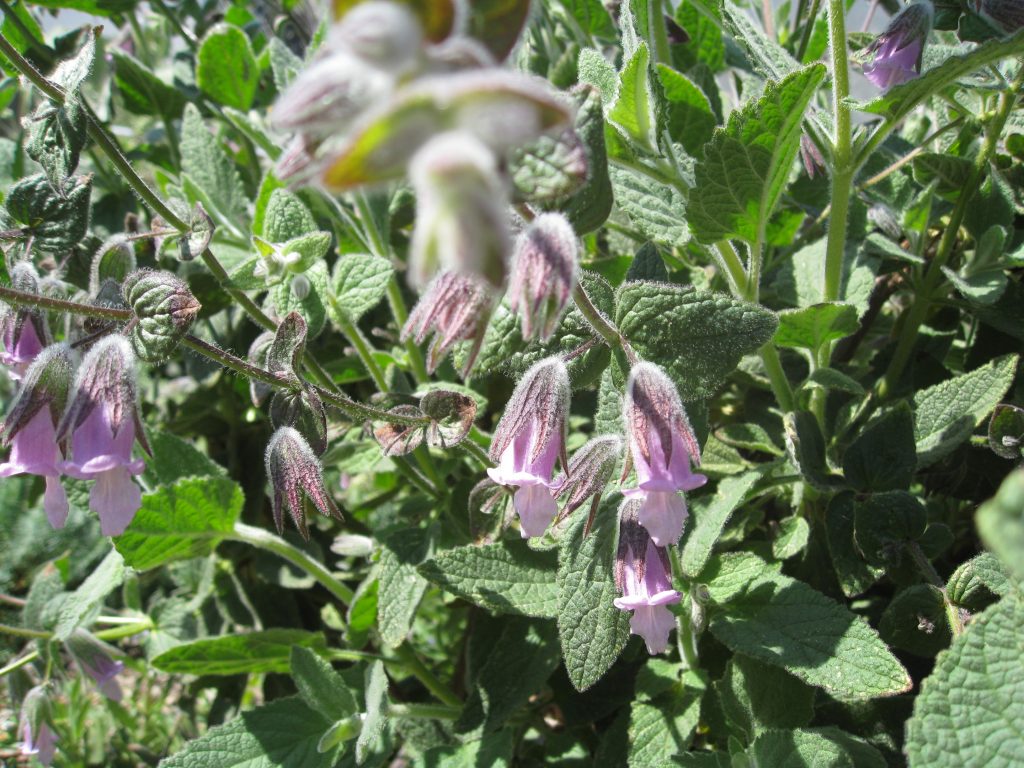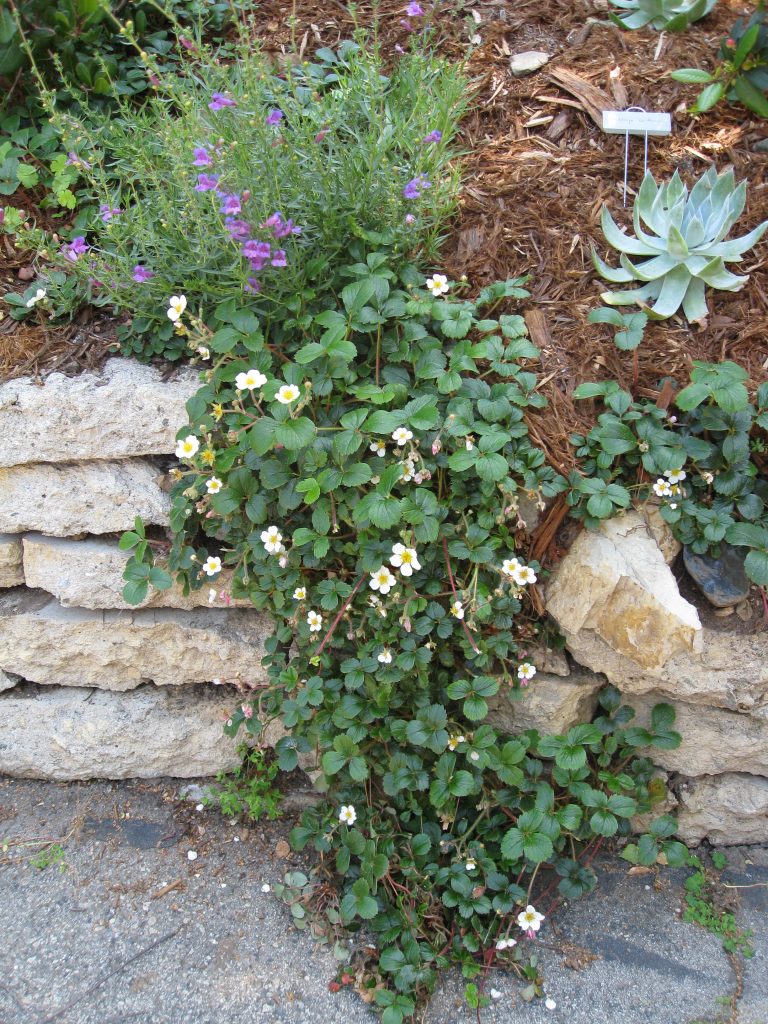 We saw a lot of native strawberry as ground cover as well as penstemon (shown above) brightening up landscapes. Use both plants to create a lush garden that's more like the English country gardens we long for.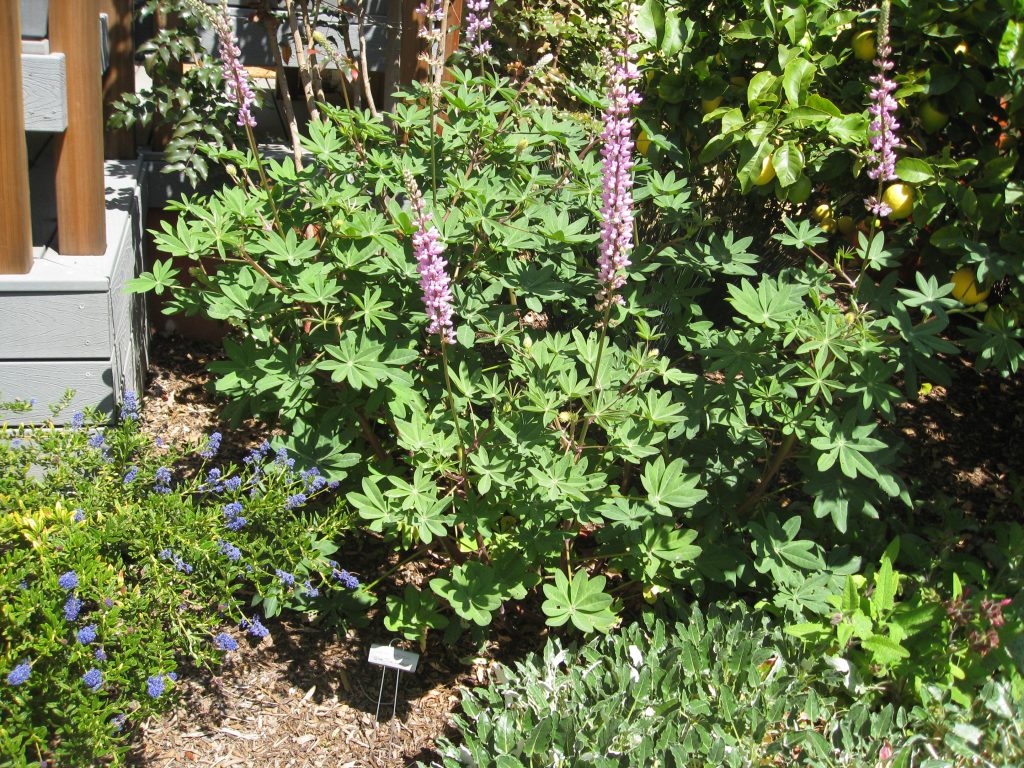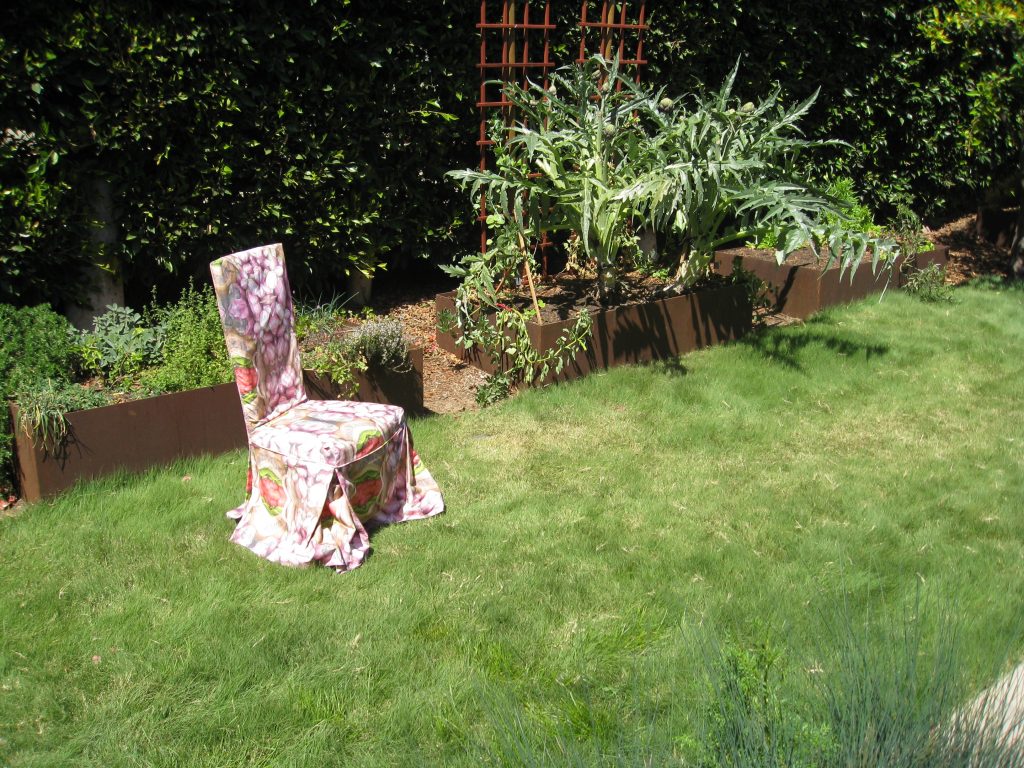 We're striving to lose the lawn here in LA (such a colossal waste of water). Buffalo grass is drought tolerant, breezy alternative that tolerates mild foot traffic.
The flowers in the above shot are spent, but the garden was full of them, mixed with penstemon and other color explosions. Bees love the big yellow centers.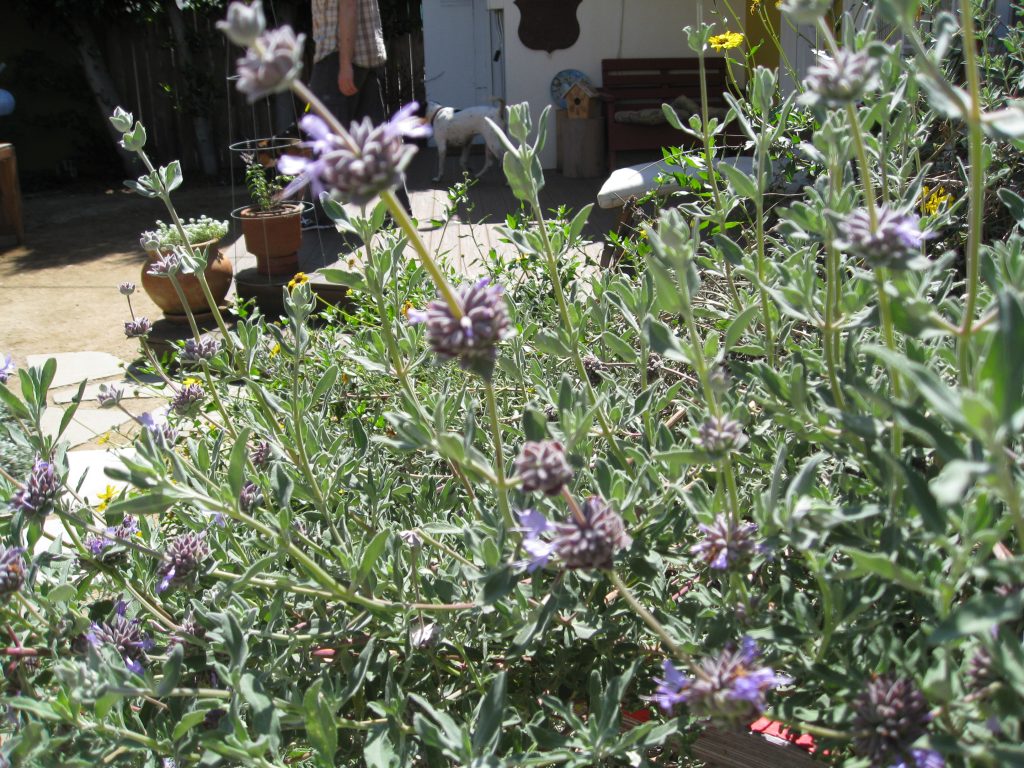 Cleveland sage is one of my new favorites. It's a larger shrub that can be the focal point of any garden. It attracts hummingbirds and butterflies.
In my quest for native plants with small (or narrow) footprints in the color schemes I love I was not too successful, but these larger plants will somehow make their way into my garden someday soon. Continue the tour here.
But first: what's your favorite native plant (wherever you live)? Share them here in the comments section below.