You've probably heard of the Three Sisters Garden, where you plant corn, beans, and squash together for a symbiotic relationship that takes up less space for all three crops. But interplanting can work with other crops too.
This year, we decided to experiment with interplanting corn in with a sweet potato bed that won't give up the ghost. Each year, despite pulling what we think is all the sweet potatoes, the crop keeps coming back, rendering a 4×4 bed unavailable for other crops…or so we thought.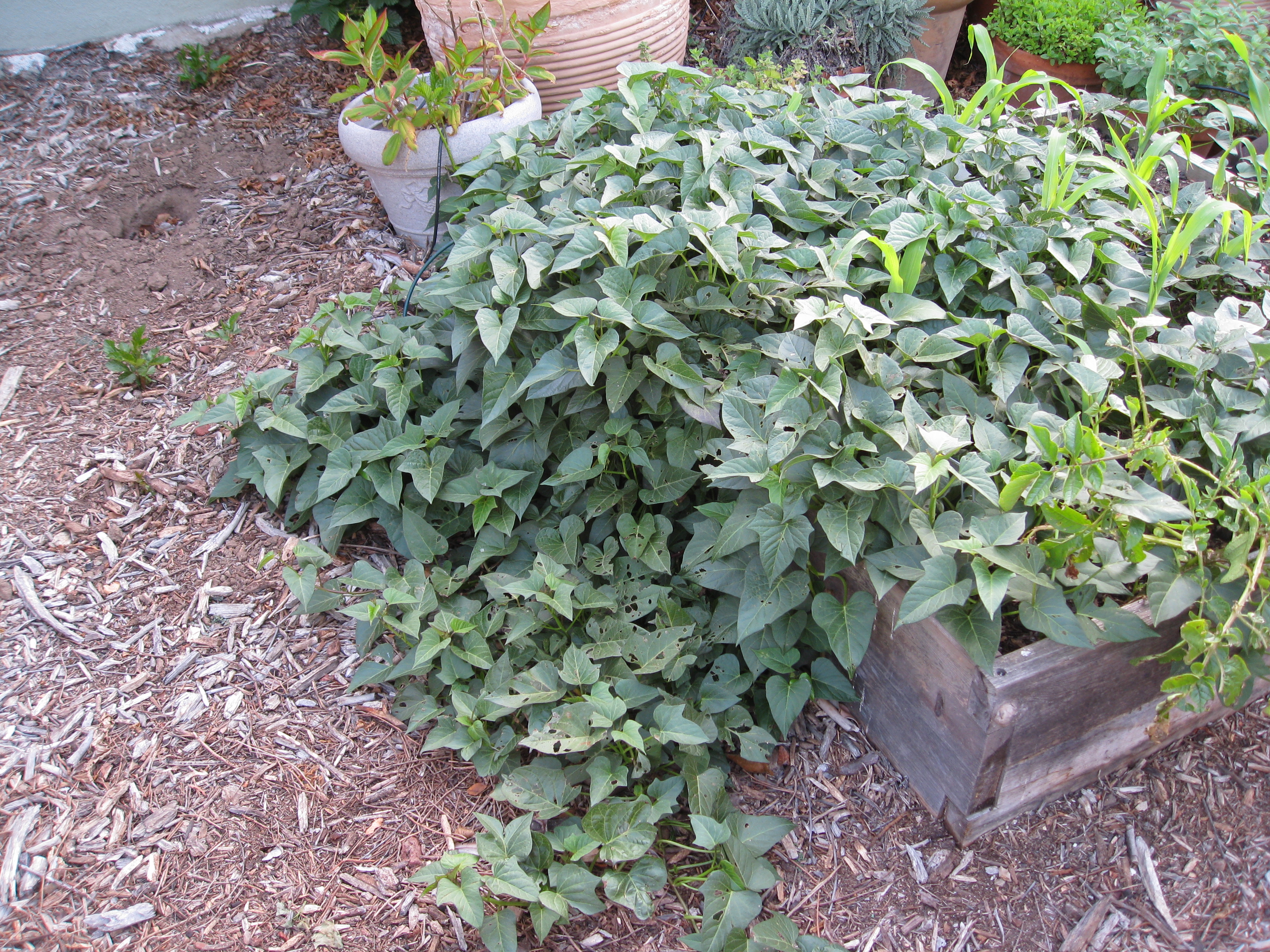 Interplanting is a way of using the space between larger-spreading crops to grow small, quick crops. For example, planting radishes around watermelons or pumpkins early in the season will give you two harvests from one growing space without compromising the integrity of either crop.
Rather than giving up our growing space to sweet potatoes for the season, we opted to utilize the built-in living mulch to make a home for something tall. Corn seemed the obvious choice. The root system of the sweet potatoes only occupies a small section of the bed, but the leaves spill over the entire bed. Perfect!
So, we started seeds for corn in a deep seed flat.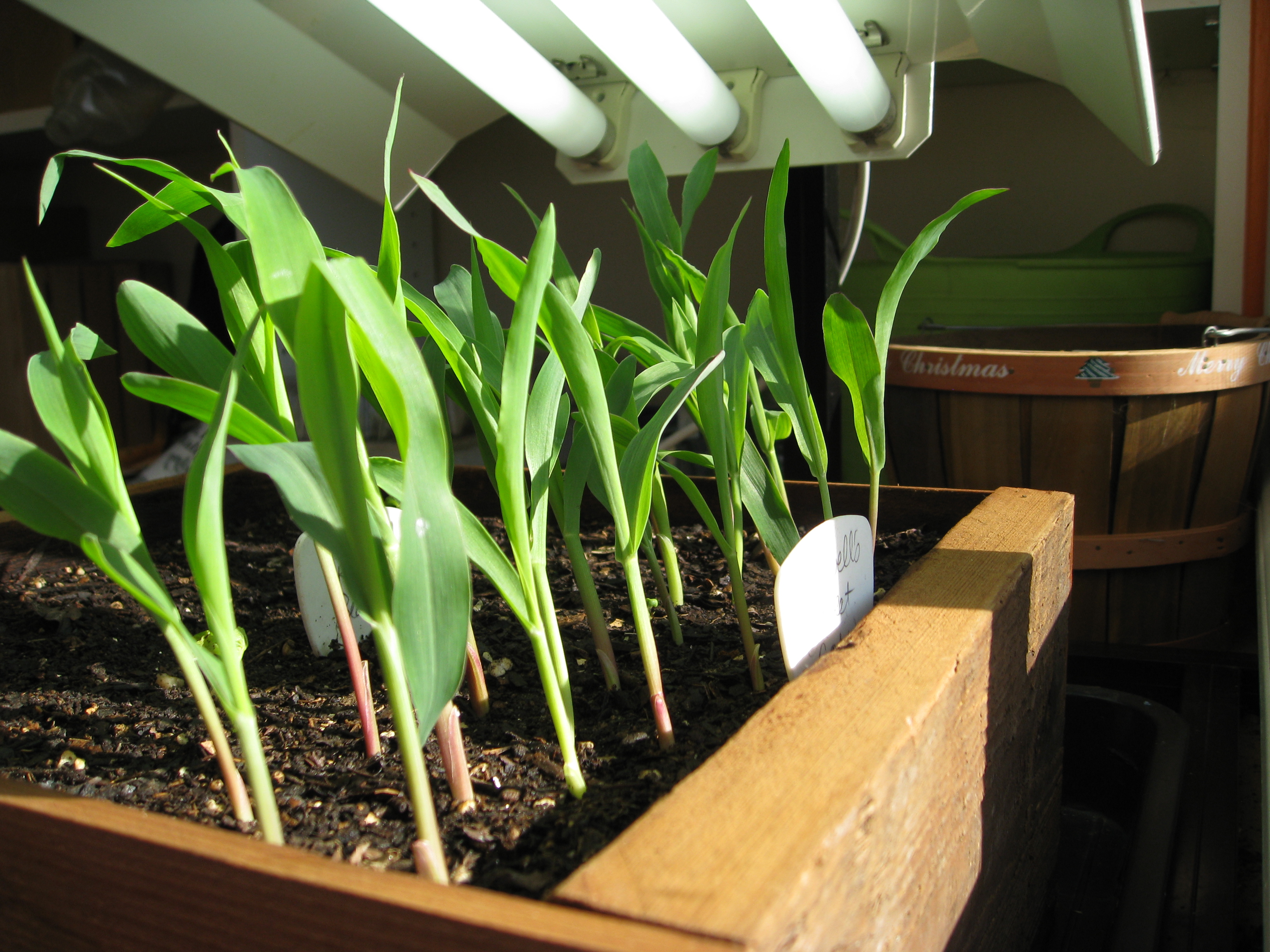 By doing so, we'd grow the corn to a reasonable height to bypass the shadow of our sweet potato patch. That worked like a charm.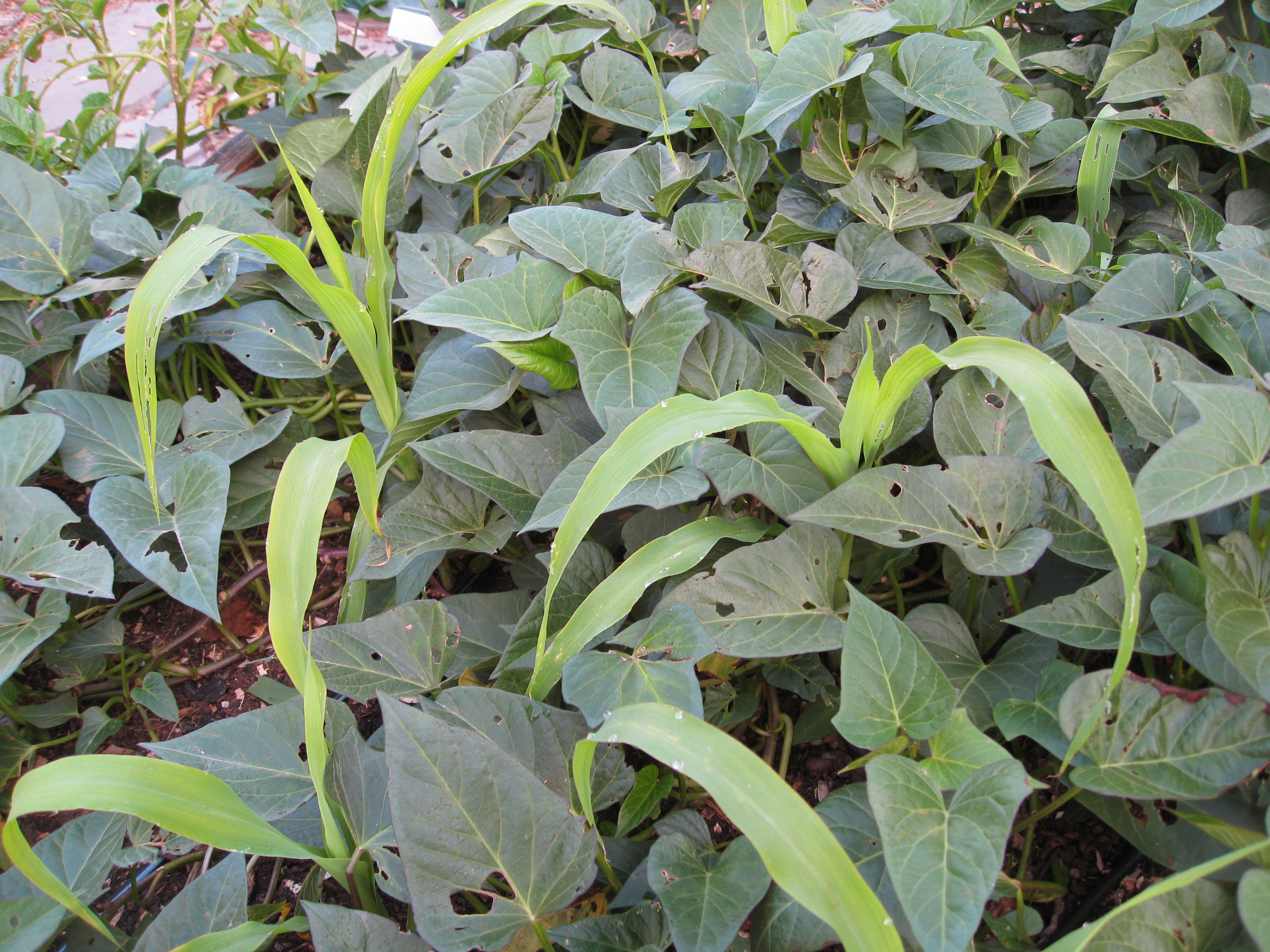 To plant them out, we flipped as much of the sweet potato foliage out of the bed as possible. We used hexagonal (offset) rows for spacing on 12″ centers after amending the bed with good quality compost and organic veggie fertilizer. Then we wove the sweet potato vines back through the seedlings.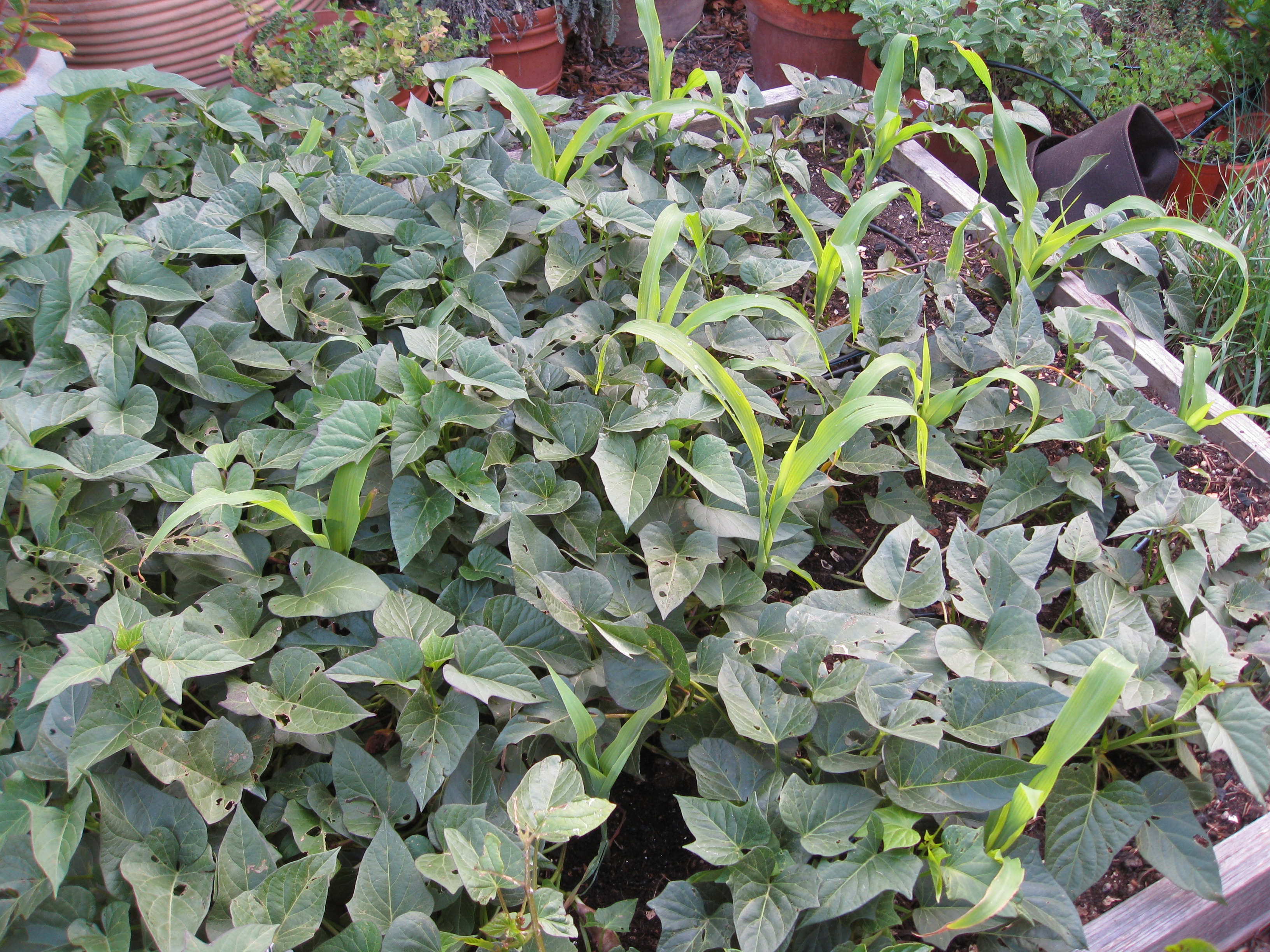 The whole process took less than 20 minutes after sunset one evening. So far so good! Here's our cast of characters: Country Gentlemen corn and 3 types of sweet potatoes (whichever took root from last year's stragglers) from Southern Exposure Seed Exchange.
So our sweet potatoes serve as mulch for keeping moisture in the soil while staying primarily out of the way of the corn's root system. It's a win-win situation. We'll report back later in the season about the results.