Early-season gardeners in warm-weather climates are planting zucchini, yellow crookneck and winter squashes already. Flowers open, bees and other pollinators arrive, and soon there will be an abundance of squashes for eating and sharing. But with pollinator populations on the decline, we leave nothing to chance here at Gardenerd HQ. We hand pollinate.
Perhaps you've heard our Tip of the Week Podcast on hand pollinating before. Now we're providing a visual companion. Here's an easy guide to hand pollinating your squash plants this spring and summer to ensure high yields.
Plant sex
This is a male flower – it has a long stem. How very male.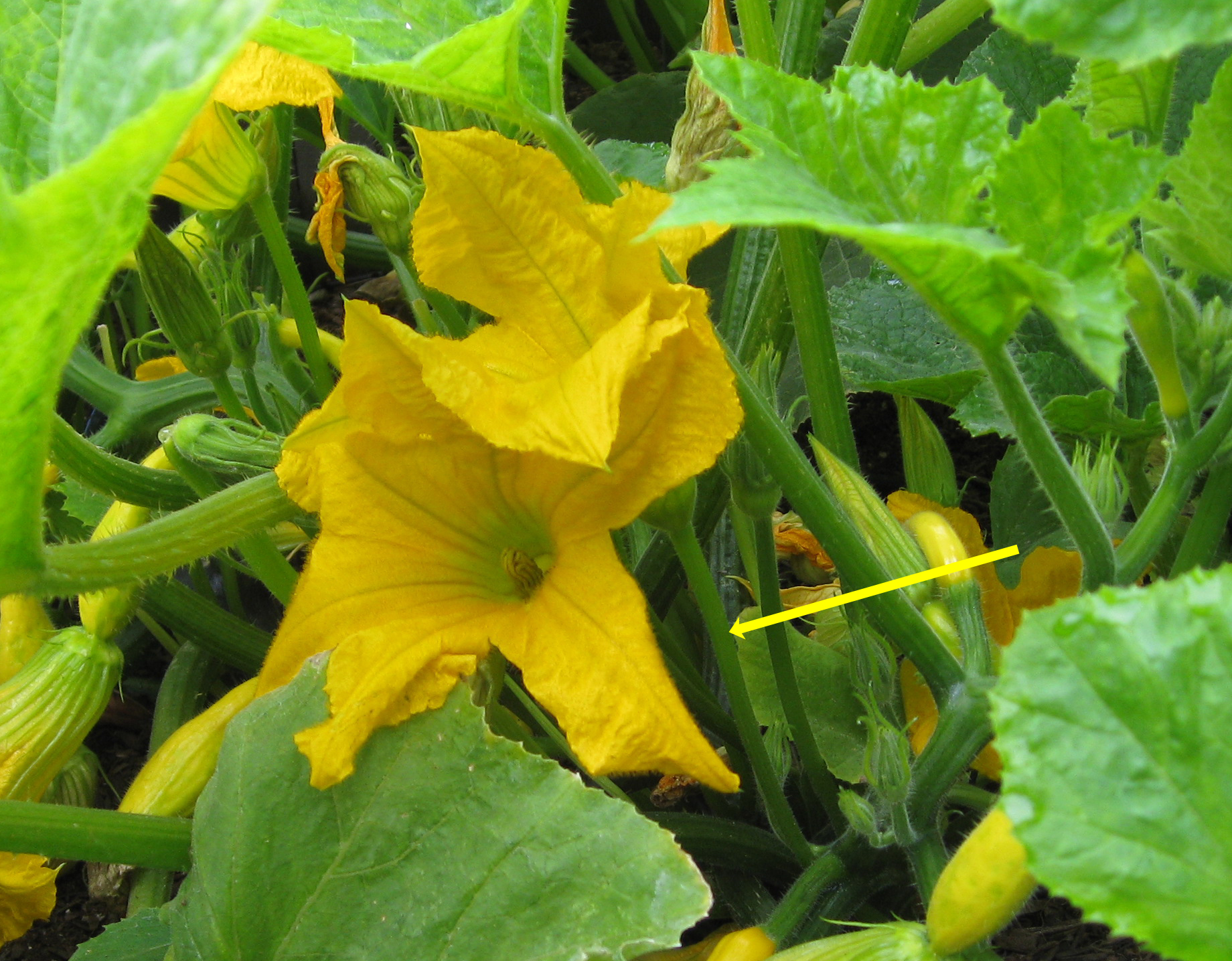 This is the female flower. She has a baby squash at her base, waiting to be fertilized.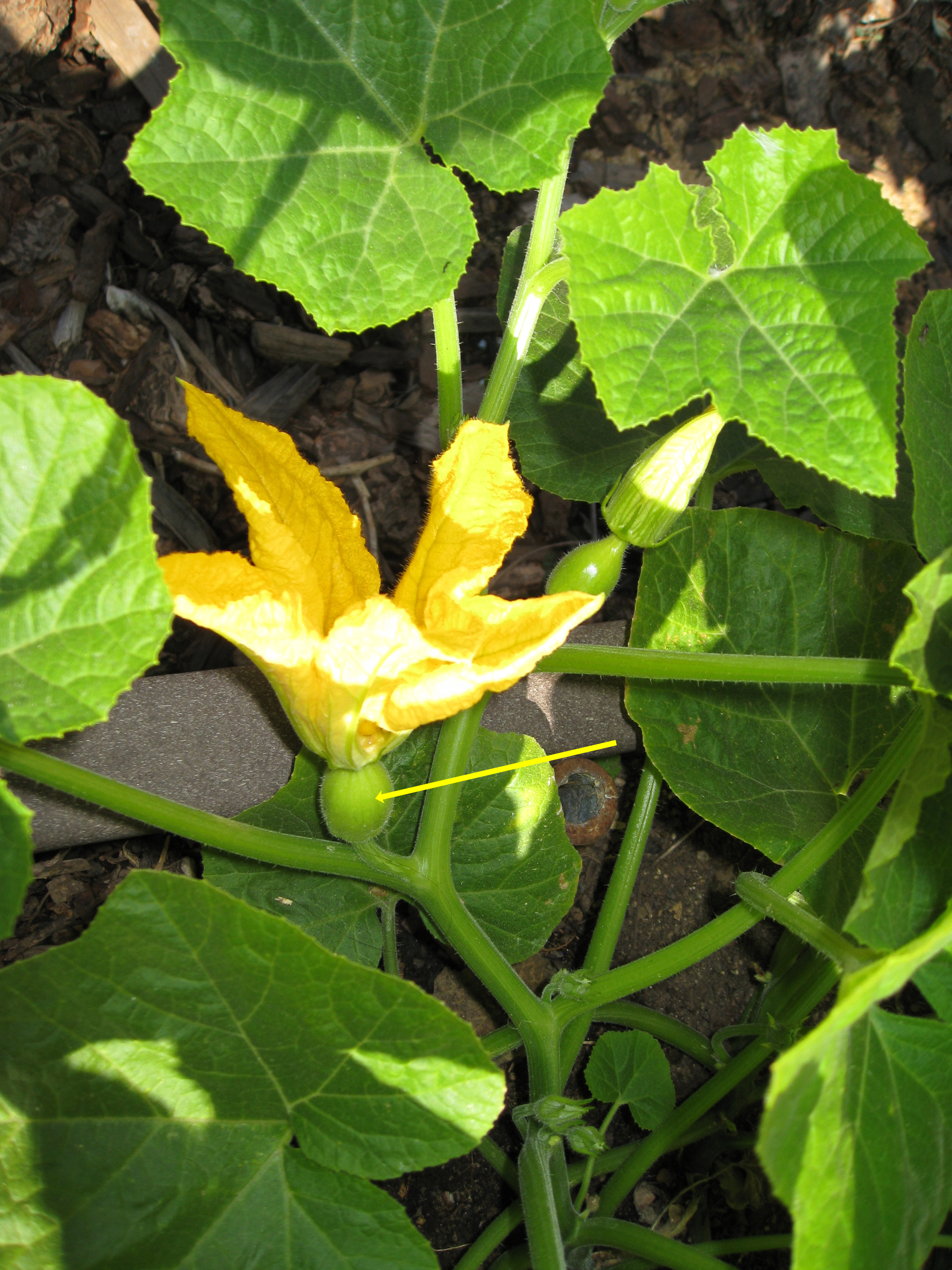 Some gardeners remove the male flower, pull back the petals and smush the male stamen up against the female stigma to pass pollen from one to the other. We prefer to leave the flowers in place and use a paintbrush.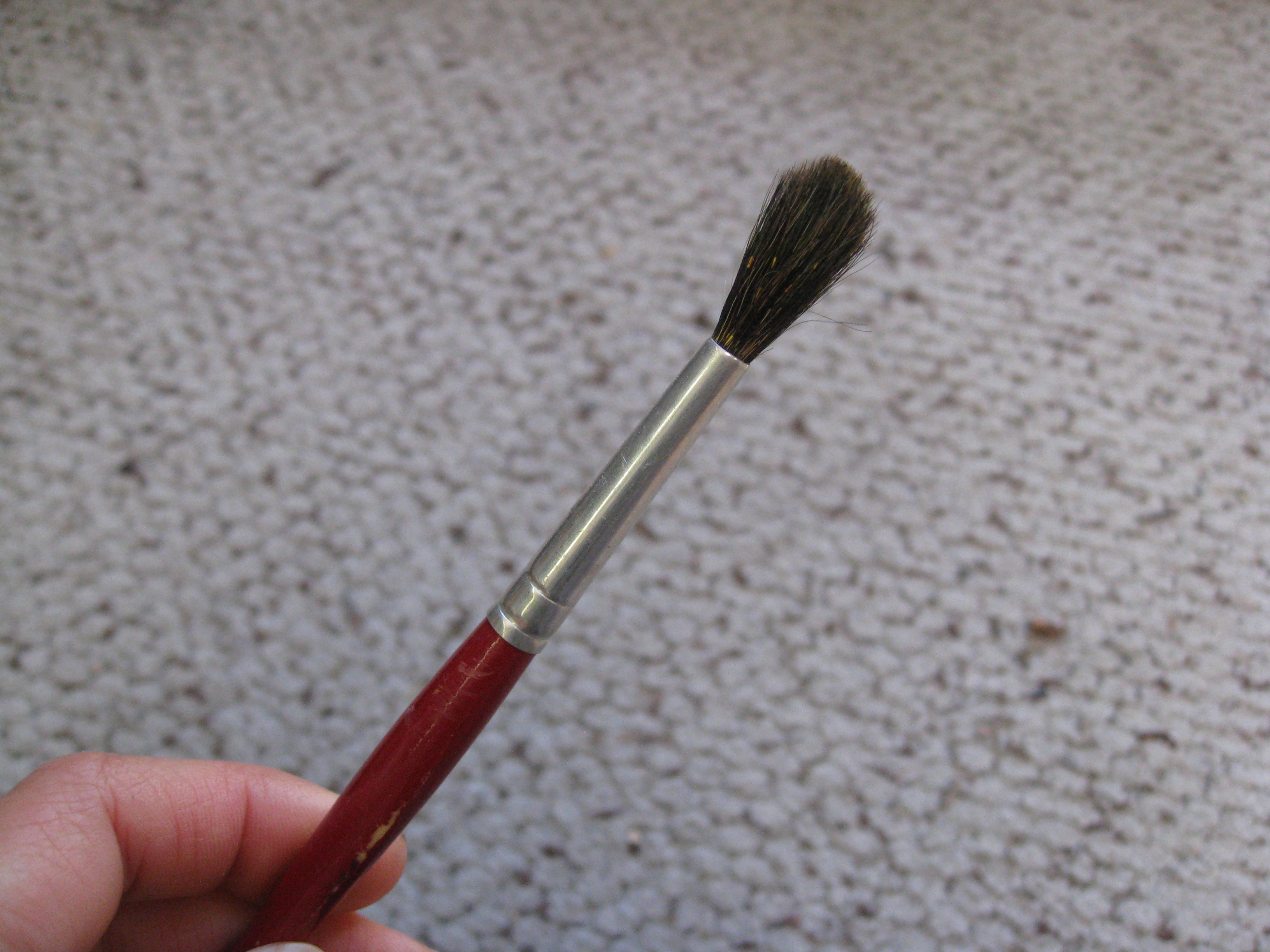 Collect pollen from the male flower and brush it over the surface of the stigma of the female flower (shown here). This will ensure pollination and leave nothing to chance.
Timing
Squash flowers only open in the morning, then they wilt and die back. Take action first thing in the morning. Go out to your garden, armed with your paintbrush, and pollinate.
More advanced gardeners who plan to save seed will open flowers by hand, then tape up the female flower after pollinating in order to prevent cross pollination from any other squash of the same species growing in the garden (ie. two cucurbita pepo plants, such as zucchini and yellow crookneck). If you plan to save seeds, you can restrict yourself to growing just one variety, or choose one variety of each species (ie. pepo, maxima, and moschata) which won't cross pollinate.
That's it! With timing and a simple tool, you can enjoy and over-abundance of squash this spring and summer. Try it and record your yields. Let's see what happens.