Cowpeas, or black-eyed peas, are a staple of Southern cuisine, but the pea (actually a bean) itself traces back to Africa, Southeast Asia and even Native American traditions. Last year we discovered a Native American heirloom called Tohono O'ohdam "U'us mu:n" cow peas.  Say that 10 times fast…if you can. This spring/summer we grew them out to see how they would do in our climate.
Cowpeas, you should know, are available as both bush and pole varieties. Our packet of Tohono O'ohdam cowpeas led us to believe they were a pole variety. Wrong! Our little cowpeas did not sprout tendrils, nor did they climb the sturdy trellis we constructed for them. It was a bit of a garden fail, but still we did get a harvest, albeit small.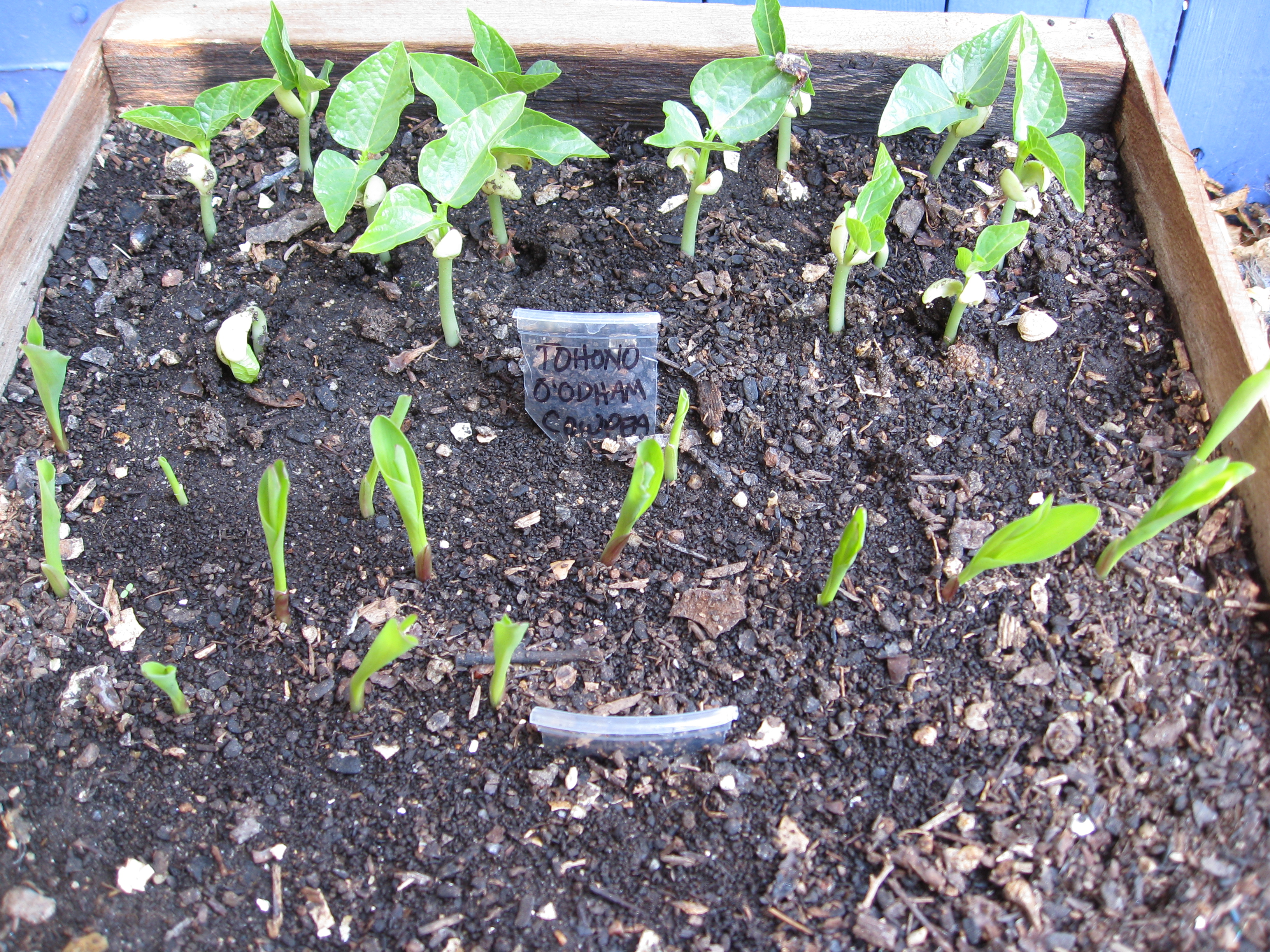 In late March, we started with 13 plants (bio-intensively spaced on either side of our trellis…ahem). Had we known they were bush varieties, we would have seeded at least half a bed, about 40 plants or so. For best results, grow at least 16 square feet or around 80 plants/seeds for a decent harvest.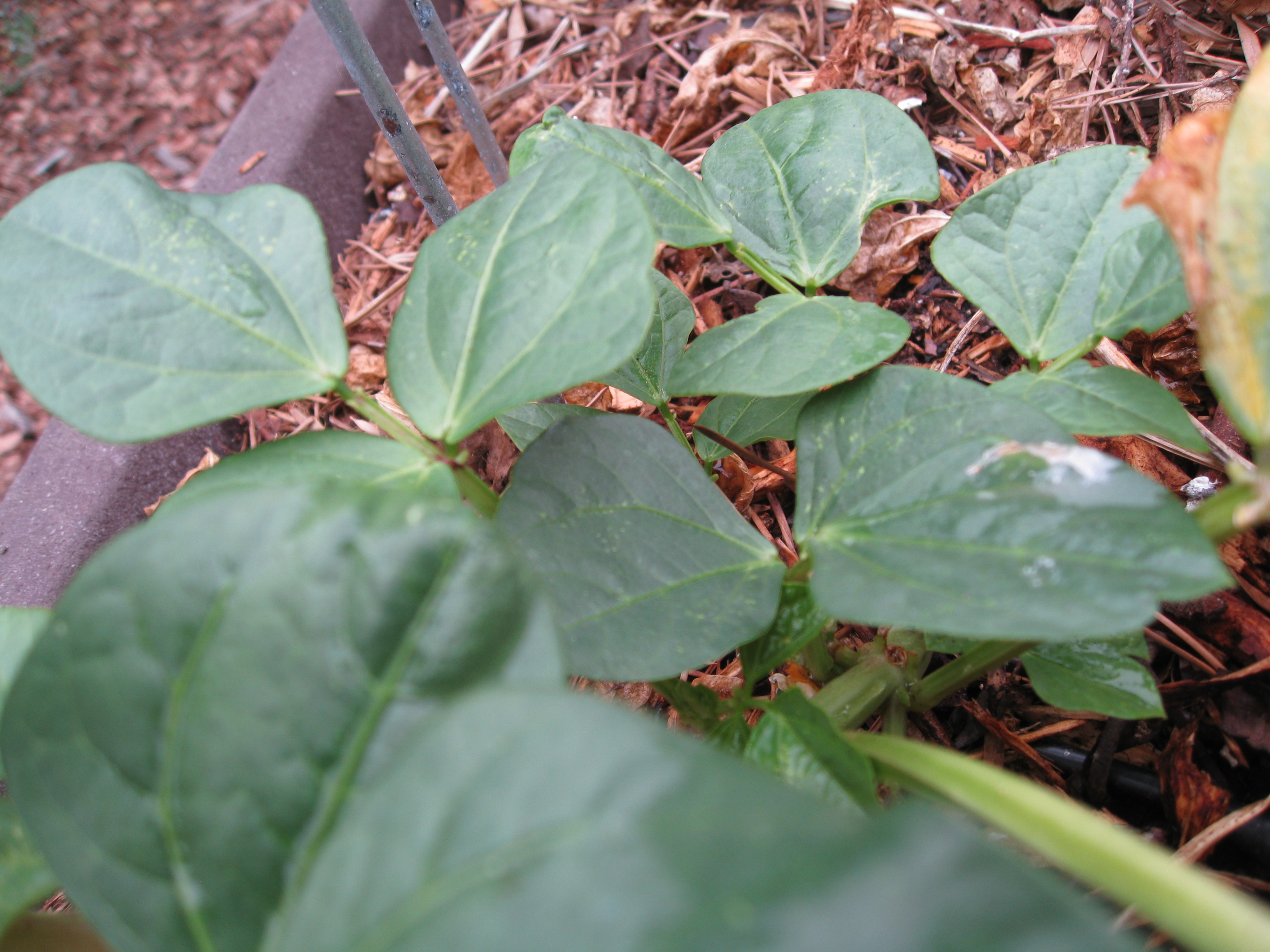 After transplanting, our "plants-not-vines" developed several sets of leaves and began to flower. Tiny pods appeared, much thinner than most legumes.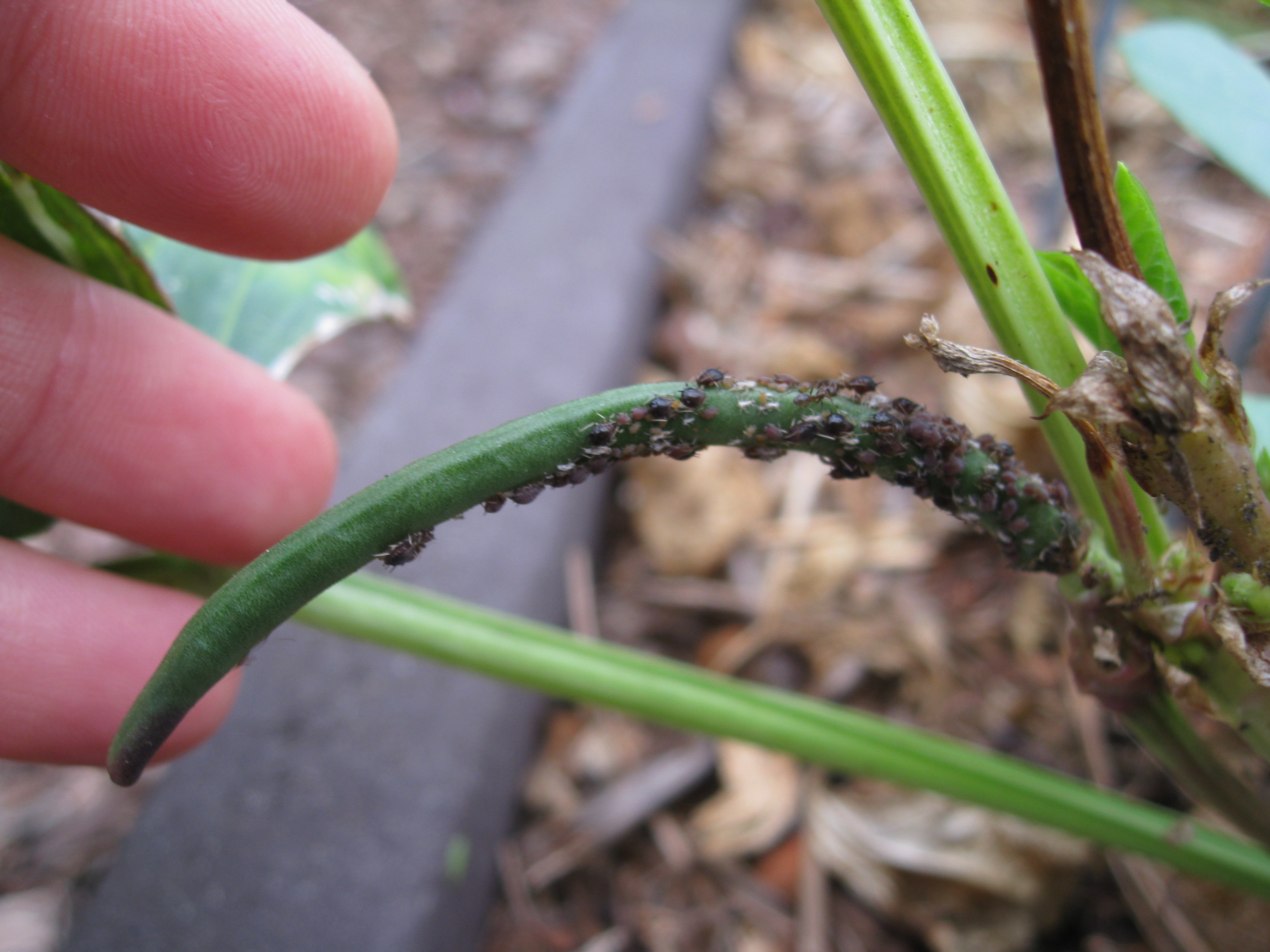 It seems our journey was not without struggle. Our babies were suddenly covered in aphids, so we put down worm castings, brewed up a batch of compost tea and physically removed the majority of the aphids to give the plants a boost. They were otherwise unaffected and grew from this point forward very well. We watered with captured rain water through summer (every other day in sandy soil) and mulched around the plants.
By July, the pods were starting to dry out, so we cut back on water. Pods turned brown and crispy. So we knew it was time to harvest.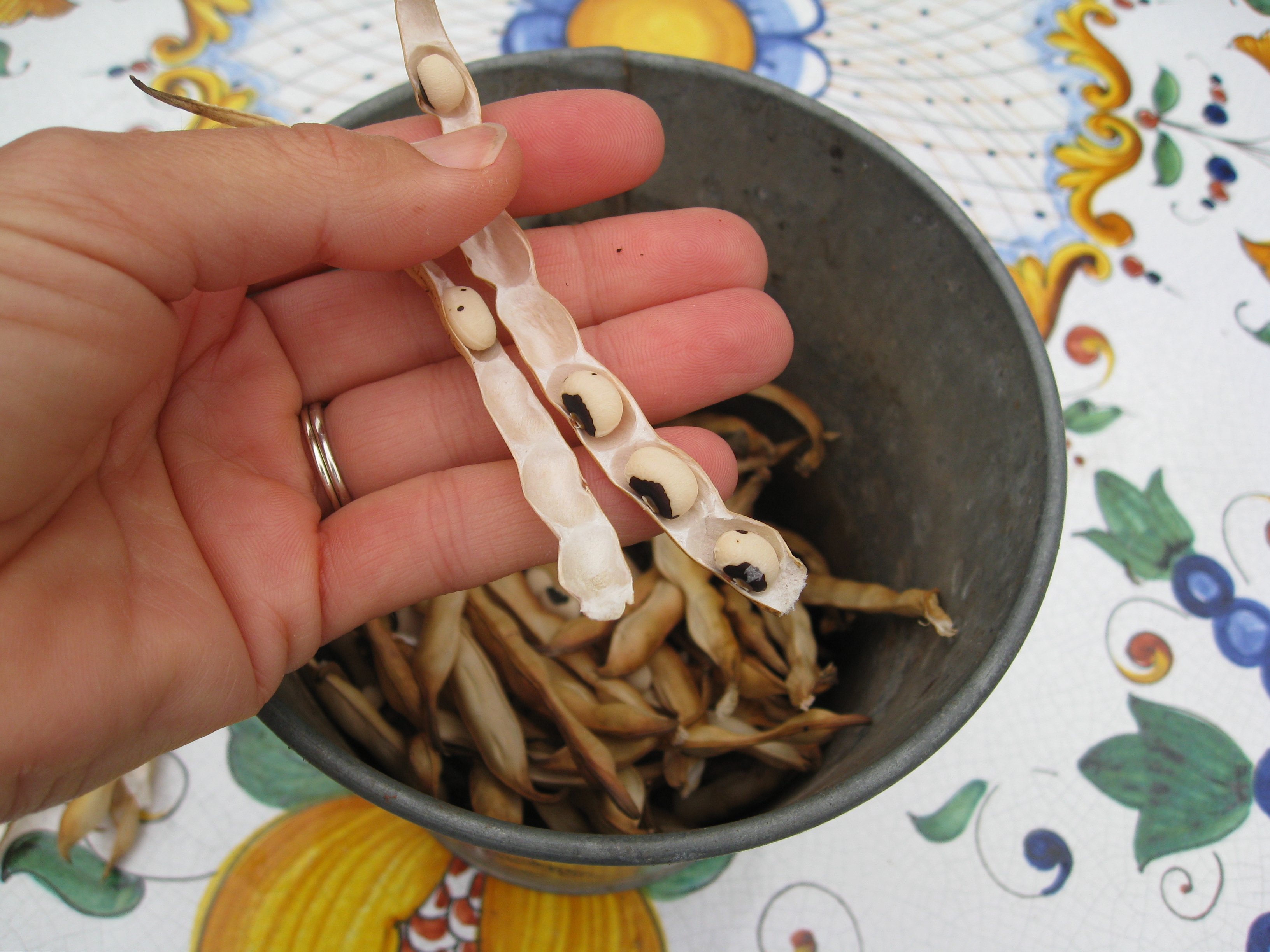 We were eager to crack open a pod to see what these beauties would look like. We were not disappointed. The classic black-eyed pea greeted us when we twisted open the brittle pod. Little black freckles spotted the creme bean in addition to its black "eye."
From 13 plants we harvested a little more than 1/2 a cup of beans, but we will store them (after 3 days in the freezer) to seed next year and try again…without a trellis.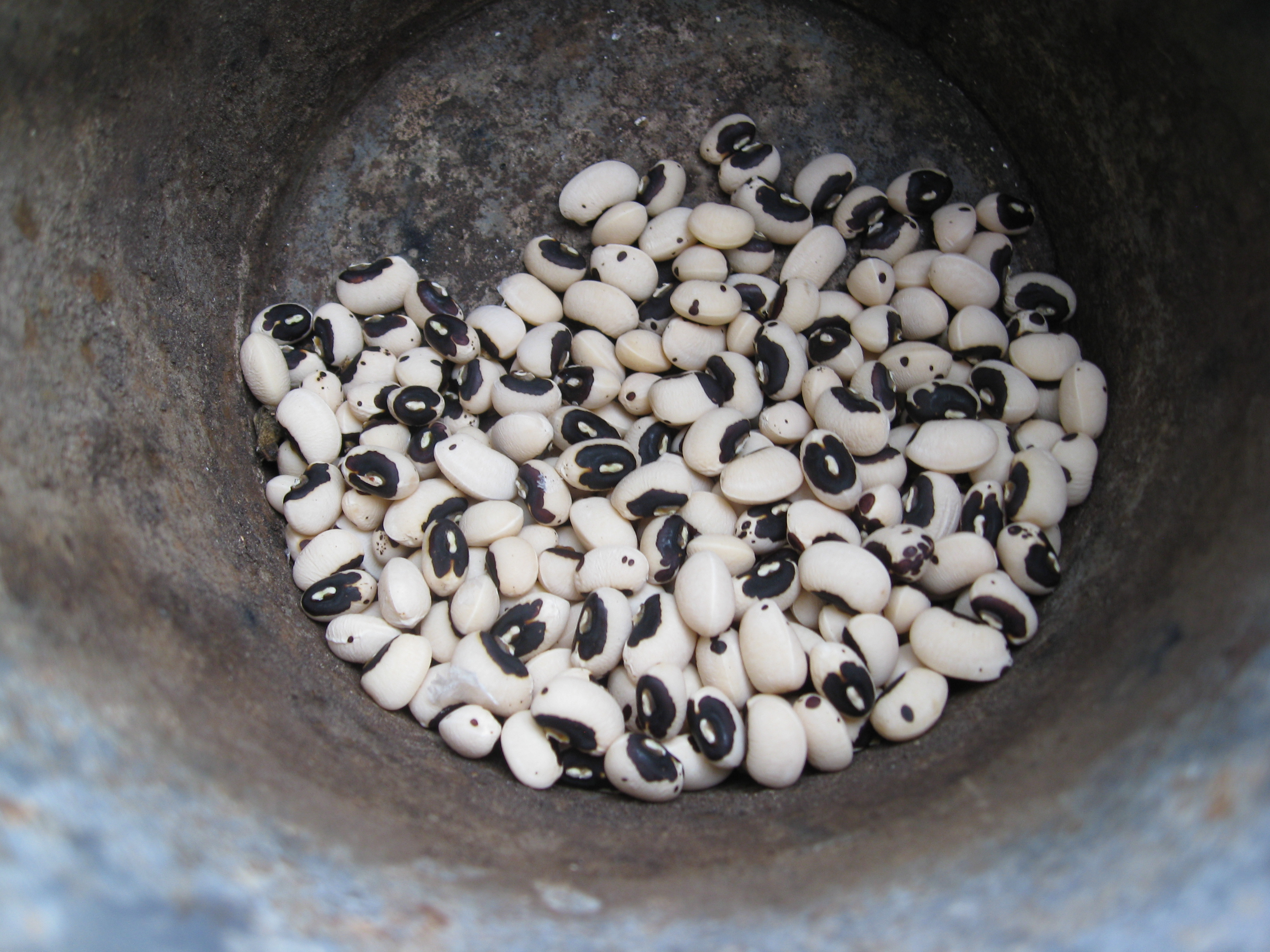 Winnowing is easy with beans. Just one or two passes in front of a fan is all it takes to clean the seeds for storage.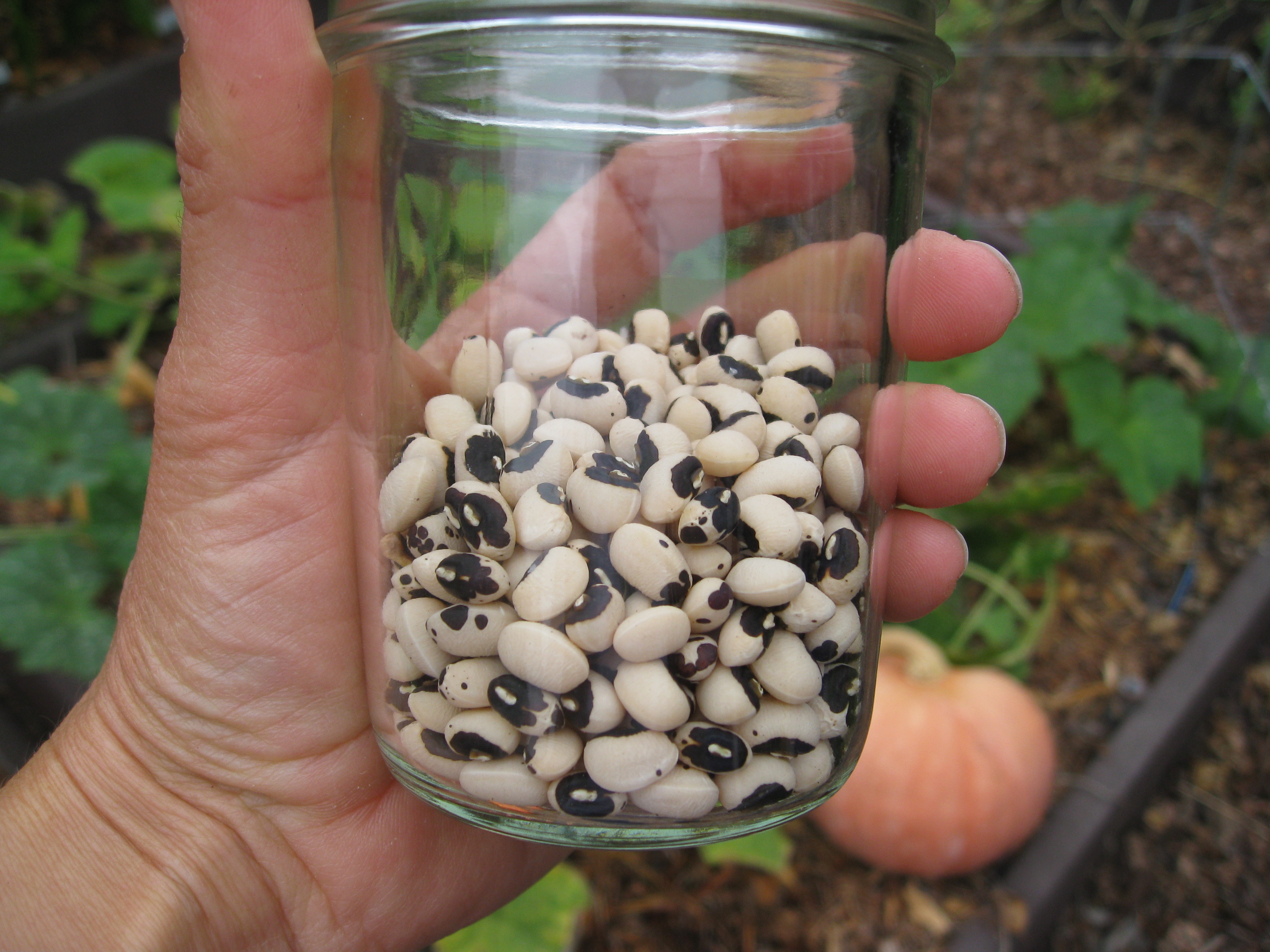 So, Gardenerds. Have you grown cowpeas? If so, how do you like to use them? Share your favorite varieties and recipes here.